NASCAR Cup Series
NASCAR Cup Series
Keselowski heating up summer races
Published
Aug. 28, 2011 1:00 a.m. ET

NASCAR has a new boy of summer — Brad Keselowski.
In the last two months, Keselowski has posted two wins, four top-five and six top-10 finishes. More importantly, Keselowski and the No. 2 Penske Racing team have jumped from 22nd to 11th in the points standings.
Just 21 points stand between Keselowski and 10th-place Tony Stewart for a position in the Chase for the Sprint Cup with two races remaining before that field is set. But with three wins overall, and his standing in the points, Keselowski is certain to earn a wild-card position.
In Saturday night's NASCAR Sprint Cup race at Bristol Motor Speedway, Keselowski sailed to the finish ahead of second-place Martin Truex Jr. and Jeff Gordon, who finished third.
Despite a still tender ankle from a violent testing wreck four weeks ago, Keselowski jumped jubilantly atop the Miller Dodge and off the car to join the celebration.
After all, the third-generation racer knows the prestige that the Bristol night race carries.
"I used to watch Tony Stewart and Jeff Gordon and Dale Earnhardt win this race," Keselowski said. "This is a race of champions. I can't believe it.
"There's races that pay more. There's races that might have a little more prestige, but this is the coolest damn one of them all."
On Saturday night, NASCAR's newest star left Stewart (28th) and Gordon in his dust.
Keselowski led just eight laps before the final pit stop in which his team elected to take four tires and he then exited second off of pit road, behind Truex. Keselowski easily took the point on the Lap 420 restart and maintained the position for the final 80 laps.
Crew chief Paul Wolfe appeared as equally humbled as Keselowski by the team's recent accomplishments. Although the pair won the Nationwide Series title together last season, neither the driver nor the crew chief could point to one specific area where the Sprint Cup team turned the corner.
Wolfe said time has allowed him "to get his feet on the ground" and acclimate to the longer races in Cup, plus the ability to return to tracks for a second time this season has allowed him to build a solid notebook.
"To have three wins now in this season from where we started the year just shows all the hard work that everybody has been doing back at the shop," Wolfe said. "All these guys on the pit crew, we had the pit stop that counted tonight. They did their deal. Everybody is doing their part. We're building fast Miller Lite Dodge Chargers and I'm just really proud of everyone on this team."
Keselowski credited his team with believing in each other and added, "We're not going to give ourselves an excuse not to win."
And the driver is making no excuses for himself. Particularly after the fortitude he has exhibited since fracturing his ankle on Aug. 3.
Certainly, his fellow Chase contenders have noticed. It's hard to ignore two wins and four finishes of third or better in the last four starts.
Gordon acknowledged the need "to keep an eye on" Keselowski.
"They're strong and you put them in position at the end of the race and they're going to pull off the wins," Gordon said. "They're, to me, as strong of a team out there that there is right now.
"I think it's really ironic that he had the issue at Road Atlanta, and ever since then he's been on fire. I think he proved to all of us he's tougher than we thought he was, and we always knew he was a good race-car driver, but he's stepping it up, and that whole team, so you've got to give him a lot of credit."
Locking it in
Jimmie Johnson, Matt Kenseth and Carl Edwards qualified for the 2011 Chase for the Sprint Cup after finishing fourth, sixth and ninth, respectively on Friday night.
Johnson becomes the only driver in the Sprint Cup Series to earn a Chase position every year since the inception of the program in 2004. He tied Kyle Busch in points after the No. 18 hit the wall in Turn 3 to bring out the final caution on Lap 414 and finished 14th.
Johnson, who led 76 laps on Saturday, the most he's led since the race at Dover International Speedway in May, characterized his performance as "a very solid night."
"Just very proud of the effort and the way that we've been building all season long and getting ourselves ready for the Chase and I think we're real close and we're there," Johnson said. "I'm very honored to have been in every Chase. Hopefully I can get in there and do my job with this Lowe's Chevrolet once again and I know my team is going to be ready. We're going for that sixth championship. Very excited to lock in tonight and in there with Kyle in the points. We'll go to these next two and see if we can't get a 'W'."
Kenseth has raced his way into the Chase for the seventh time since the program was introduced the year after his Cup championship. He salvaged his 13th top 10 of the season despite battling finicky brakes all evening.
"My guys have been doing a great job this year and it feels good to clinch that spot," Kenseth said. "I wish we were running just a hair better but they did a great job.
"The good qualifying effort, great pit stall and great pit stops kept us where we were all night. There were moments in the race where we seemed pretty good and other moments we were just kind of hanging out."
Busted!
NASCAR nailed Kurt Busch twice for speeding in the Irwin Tools Night Race. Busch was popped the first time during the second caution on Lap 106 and dropped from sixth to 27th. In 60 laps, Busch had recovered 14 positions but after being cited with a second speeding penalty on Lap 306, battled back but settled for 17th.
"We were playing catchup all race due to the two pit-road penalties," Busch said. "We finally made it up to 10th in the Shell/Pennzoil Dodge with less than 100 to go, but had our worst pit stop of the night under the last caution and lost six spots back to 16th.
"We went with an adjustment (wedge) that made it just too tight to advance. It wasn't the night we expect to have at Bristol."
Busch's double infraction calls into question the need for a transparent scoring system to determine the actual speed drivers are traveling and the segment on the track where the infractions occurred.
Certainly, a Sprint Cup champion doesn't have to be told twice that he's broken the speed limit.
Four-time Cup champion Jeff Gordon finds it curious that the sanctioning has not devised an alternative method.
"I don't understand why we don't have a button on the steering wheel, just hold it and (tells) us pit-road speed and we just run it all the way down pit road," Gordon said. "You'll have to ask NASCAR why we don't have that technology. We have the technology to do it, but why we don't incorporate it into the cars, and there might be good reasons why we don't."
Numbers game
12 positions Keselowski has gained in the points standings in the last five races.
21 points between 10th-place Tony Stewart and 11th-place Brad Keselowski
31 points Keselowski gained on Stewart following Saturday's win.
206 laps led by Jeff Gordon at Bristol — the most on Saturday night.
Say what?
Keselowski on managing the pain of his fractured ankle and the decision to jump from his car in Victory Lane.
"Last 100 laps I was certainly starting to feel it. But you know, I don't think anybody wants to hear me whine. Every once in a while I do and they tell me just to shut up anyway, and it hasn't been very productive. It obviously has felt better. I wish I wouldn't have jumped off the damned car."
 
---
---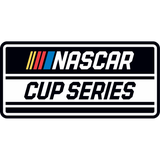 Get more from NASCAR Cup Series
Follow your favorites to get information about games, news and more
---