NASCAR Cup Series
NASCAR Cup Series
Keselowski has team to contend
Published
Aug. 19, 2011 1:00 a.m. ET

With only a handful of races to go until the 2011 NASCAR Sprint Cup Chase field is set, I still believe Brad Keselowski is one driver folks are going to have to deal with once it starts. That No. 2 Miller Lite Dodge team has a lot of momentum. They are confident. They believe in one another. The communication and chemistry is great. They really have the full package.
If they can keep performing in the Chase like they are now, then I really believe he is going to turn some heads for the championship run. Brad is racing hard. He's racing smart. Now we've seen examples in the past when folks get into the Chase they simply fall apart. So we will have to wait and see how this plays out for Brad.
I've said it before, but there still is no clear-cut favorite going into the Chase. There still isn't that one driver that has a stranglehold on the top spot. Look at our top guys in the points right now. Carl Edwards only has one win. Jimmie Johnson only has one win. Kurt Busch only has the one win from Sonoma.
Kyle Busch has taken over the top spot in the points from Edwards. Kyle is tied with Kevin Harvick for the most wins this year with three. I am a little concerned about the No. 29 car. They just haven't shined very bright these summer months. Kevin hasn't won since Charlotte in May and he's only had one Top 5 finish since and that was in June at Pocono. So they need to ramp their program up a bit.
There is no consistent winner in the Cup series right now. I think we have had nine different winners in our last nine races. We all know that Johnson has designed the template of how to win the championship. For the last five years when the Chase has started, he has led laps and won races. Today, simply finishing in the Top 10 or even Top 5 in the Chase won't win you the championship. It's about who can put the most wins on the board in those final 10 races.
If I had to pick today the favorites for the Chase, I would say Keselowski and Kyle Busch simply because of how well they are running. Again, I am not sure about the No. 48 bunch. This is a team that has never won less than three races since they started 10 years ago but they are still sitting on that single win from Talladega so far this year.
This weekend all the action is at Michigan. Even though in the last handful of years the Toyotas have dominated there, historically that has been a Ford track. Now, Michigan is also often a fuel-mileage race and that is one thing those Roush-Fenway Fords are down on, fuel mileage. So that's not a good thing at Michigan.
Actually, on Sunday I am hoping there is a caution with about 20-30 laps to go so that everyone comes in and gets enough gas so we don't have to be talking about fuel strategy on Monday. If it comes down to a fuel-mileage race, I am concerned about the Fords being able to go the distance.
We had another first-time winner Monday at Watkins Glen in Marcos Ambrose. We're actually running out of first-time candidates. There are only two drivers in the Top 30 in points that haven't won on the Cup level — A.J. Allmendinger and David Gilliland. The way A.J. has been running this year, I would not be surprised in the least if we aren't talking about him winning sometime in these last 14 races of the season.
---
---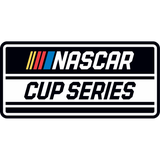 Get more from NASCAR Cup Series
Follow your favorites to get information about games, news and more
---