NASCAR Cup Series
NASCAR Cup Series
Kenseth knows Chase far from over
Published
Sep. 23, 2013 1:00 a.m. ET

Is the 2013 Chase over before it even really begins?
After Matt Kenseth scored his second win in as many races, he has already established a 14-point lead over his teammate, second-place Kyle Busch and a 48-point lead over 10th-place Clint Bowyer — the same number of points Kenseth earned for his New Hampshire Motor Speedway victory Sunday.
Is it possible that the driver whose understated championship run in 2003 provided the catalyst for the Chase for the Sprint Cup is making a mockery of NASCAR's points system again?
Despite the change in the point structure, since the inception of the Chase in 2004 no driver has mounted an advantage as large as Kenseth's after the first two races. Under the old point system, Kenseth's lead would be roughly 45 points.
In the past decade, the largest margin amassed after the second Chase race was 35 points held by Denny Hamlin over Jimmie Johnson in 2010. NASCAR adopted a new point system the following year to make the calculations easier to follow.
Certainly, Kenseth had the benefit of the points lead entering the playoffs. That wasn't the case for Greg Biffle in 2008. He started the Chase 12th in the standings with an 80-point deficit. While the two wins elevated Biffle to third in points, he still trailed then leader — and teammate — Carl Edwards by 10 points.
Biffle, who finished third at New Hampshire and vaulted from 10th to fifth in the standings, realizes Kenseth is a formidable opponent. As his former Roush Fenway Racing teammate, Biffle knows Kenseth's strengths firsthand. He's also experienced the difficult lesson that winning the first two races isn't an automatic lock for the title.
"We all knew they were going to be tough when the Chase came, certainly," Biffle said of the No. 20 Joe Gibbs Racing team. "Let's face it, they've had good cars forever. Kyle mentioned he won eight races, and Denny Hamlin making the Chase and making a run at the title, and everybody thought he was going to be the guy that was going to beat everyone, and they've won a tremendous amount of races. They do have fast cars. That's no doubt.
"And I won the first two Chase races before, also, and then didn't win the championship. Anything can happen. But they have good momentum, and they've got good, fast cars."
Winning the first two Chase races helped earn Tony Stewart his third Sprint Cup championship in 2011. Stewart didn't enter the Chase with the lead but vaulted to the top after his second consecutive win in the second race in the Chase. Although Stewart lost the lead to Carl Edwards the following week at Dover Downs, he finally regained the top spot after a tiebreaker with the No. 99 team by winning at Martinsville Speedway, Texas Motor Speedway and the season finale at Homestead-Miami Speedway.
Kenseth, 41, is savoring his blessings. After posting a season-high seventh win, Kenseth acknowledged he would "enjoy the heck" out of his accomplishment then turn his attention to this weekend's race at Dover.
"It really is one week at a time, especially right now," Kenseth said. "If you get down toward the end and you're lucky enough to have a lead or something, maybe you start looking at that more or thinking about it more, but man, two whole months and eight weeks of racing is a lot of racing, and in this system one bad finish and you're behind."
Kenseth understands how quickly the tide can turn. At Dover in June, a track where Kenseth has two wins and 18 top 10s in 29 races, he seemed in control. After leading 29 of the first 156 laps, the No. 20 Toyota's engine began to expire. Kenseth earned five points that day after finishing 40th.
Plus, Kenseth will have to hold off Busch and five-time champion Jimmie Johnson. While the No. 48 Chevy is now 18 points back of Kenseth, the Monster Mile has been J.J.'s playground. He has seven wins at Dover, including in four of the past nine races. But Johnson's overall average of 10.2 in the next eight races — 4.7 positions higher than Kenseth's — will be hard to beat.
"Great start to the Chase you know our five, four isn't too bad," said Johnson, who finished fourth at Dover. "It's hard to beat a one, one that Matt has right now, but we will keep plugging along. We are getting into the meat of the Chase and where there are some great tracks for this Chevrolet that I am driving and all these Lowe's guys working so hard to make it fast.
"We're in a good spot. We haven't given up too many points, and we're going to one of my best race tracks next week in Dover. So I certainly hope to have this Lowe's Chevrolet in Victory Lane over there."
Kenseth will be equally cautious of Busch, who has two Cup wins and three victories in both Nationwide and trucks.
"There's just not a lot of room for error," Kenseth said of his teammate. "Obviously, he's in the same kind of equipment, and he's as good as they get."
Still, if Kenseth perseveres at Dover and survives the crapshoot that is Talladega Superspeedway, the 2013 Chase could be a blowout. And a champion named Kenseth could send NASCAR chairman Brian France back to the drawing board again.
---
---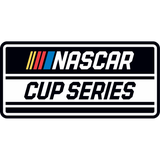 Get more from NASCAR Cup Series
Follow your favorites to get information about games, news and more
---