Kahne taking advantage of work perks
BY foxsports • September 21, 2012
Kasey Kahne's third-place finish at Chicagoland Speedway was a game-changer for the No. 5 Hendrick Motorsports team.
While the race elevated Kahne from 11th to fifth in the point standings, he didn't start on the front row, he never led a lap and he was just a speck in race winner Brad Keselowski's window as he crossed the finish line.
Still, despite two wins and four finishes better than last Sunday's, Kahne considered the run his best performance of the season.
"Last week was probably our best overall race that we have had all year," Kahne said. "We didn't win, but minus not winning, I think overall we did a really good job. To me, everything keeps getting better. I would like to keep gaining points; we have done it all year. I think we can keep going in that direction slowly.
"We felt good about Chicago. We started the Chase off on a good note. The team did a really nice job. We were close. We weren't as good as Brad and Jimmie (Johnson) but we were pretty close. We have a lot to build on there."
Kahne qualified sixth on Friday in the car he won in here at New Hampshire Motor Speedway in July. In 17 starts at the Magic Mile, Kahne has seven top-10 finishes but has had two engine failures in the last six races there. That problem has been fixed since moving to Hendrick at the start of the season.
"I think I have an engine that runs great at every single track we go to," Kahne said. "This is probably the first time in my career I have never once had to think, 'Man, I'm a little bit off at this point of the track engine-wise.' That is something that is a first. That is a big thing.
"Coming back to Loudon, I like this place. We have run pretty well here at times. We were right in the mix the first race and ended up getting the win here. Hopefully, Sunday we can put together another strong performance.
"We made progress and have got closer. We have had great cars. The team I feel like we get stronger each week together."
For Kahne, the Hendrick Motorsports experience has exceeded his expectations. Since entering the Sprint Cup Series in 2004, he's never had the wealth of human capital to rely on along with the resources of an organization such as Hendrick Motorsports. Kahne also has the nucleus of his previous teams with crew chief Kenny Francis and engineer Keith Rodden at the helm for added support.
But what other team can boast two championship drivers along with a racer who is NASCAR's perennial favorite? The depth of the Hendrick bench would be an asset for any driver willing to make use of the resource.
"Some of the guys are the same guys that we have had for a while, so that is good for me because I understand everyone," Kahne said.
"Then we have some of the No. 5 guys from last year and a few others from Hendrick Motorsports. I think some of that has taken time to get to where we are at and feel really confident with everybody and they feel confident with me.
"My teammates, being able to work with them and take things from Jimmie (Johnson), Jeff (Gordon), Dale (Earnhardt Jr.) the way that they explain things or the way that they may do different than what we have. In the past, I think that has helped me a lot."
Francis has noticed a difference in Kahne's confidence since coming to Hendrick Motorsports. Although there was a similar depth of knowledge to draw from when the pair drove Fords, Kahne didn't rely on his drivers to the same degree as he does now.
"There are four teams at Hendrick Motorsports that can compete and win at any track they go to on the circuit," Francis said. "Along with that, there are so many ideas exchanged during the (team) debriefs, and those ideas are used. If one driver is feeling something he can get (verification) from the other drivers, and Kasey has never had that before.
"It's been eye-opening for all of us to see that. We've never been exposed to that. When we were in the Ford camp (with Richard Petty Motorsports), everyone knew it was only temporary. Kasey didn't feel comfortable – ethically – interacting with those guys. They were all helpful, but in this case, it's a different experience."
Since the Chase for the Sprint Cup began in 2004, Kahne has qualified for NASCAR's version of the playoffs only three times. His best finish was eighth in 2006, when he scored a career-high six wins.
Kahne is tied for fourth in the point standings with Clint Bowyer, but this Chase field is one of the most competitive since the program started. Still, since 2004, when Kahne made his Cup debut, he's never enjoyed this level of stability either.
"It's going to get tougher as it goes for sure," Kahne said. "This place, something could happen and you could fall back a little bit, but the points are still really close. I think until you get to about the fifth race who knows where everybody is going to go. I think that we have a strong team and everything really looks good for us right now."
TRY, TRY AGAIN
Denny Hamlin had the fastest car in practice and the benefit of having the final qualifying try on Friday, but he qualified 32nd.
When Hamlin attempted the first lap of time trials, he knew something was off. The team inadvertently had the race tire pressure on the car rather than qualifying pressure.
"That was a tough one," Hamlin said. "I knew something was really, really wrong because we were just — the car was bobbing down real bad — but simple mistake.
"We'll rebound from it. We're quick enough. We'll get them, but that's frustrating. Holy cow, I knew something had to be wrong. If there was nothing wrong, then I would really be shaking my head. At least we identified what the problem was."
The No. 11 team's miscue comes less than a week after his gasman failed to put enough fuel in the car at Chicagoland Speedway last weekend. Hamlin had a top-five car and finished 16th. He dropped from the top of the point standings to fourth.
An earlier call at New Hampshire Motors Speedway in July also proved costly when crew chief Darian Grubb misunderstood his driver before a pit stop and put four tires on the No. 11 Toyota when the other teams elected to make two-tire stops. Hamlin led 150 laps but settled for second place.
CHEERS!
• Congratulations to Jamie and Christy McMurray, who are expecting their second child around Speedweeks at Daytona in February. The couple has a son, Carter, who appropriately was born on Thanksgiving and will be 2 on Nov. 25.
• The Petty clan is celebrating the marriage of Austin Petty this weekend. Austin is the son of Kyle and Pattie Petty.
NUMBERS GAME
72 Career poles for Jeff Gordon in the Sprint Cup Series.
2 Poles for Gordon in 2012.
4 Poles for Gordon at New Hampshire Motor Speedway.
SAY WHAT?
The return of the retro Jeff Gordon mustache was short-lived. Gordon wrecked at Chicagoland Speedway on Sunday and finished 36th. And it didnt take long for the mustache to disappear. However, since he shaved his moustache this week, his luck already appears to have turned around with the pole for the Sylvania 300:
"I did the mustache because somebody said, 'Hey, bring back the mustache.' I said, 'Well, if we make the Chase, then I'll bring it back.' So I brought it back and then with the way that it went last week, I was like, 'OK, I'm done with the mustache.' I just changed my mind. It's not that we're out of it by any means. We know we have a lot of work to do, but we can certainly win this thing. I guess the other thing was that I went in the other weekend saying, 'OK, the only way I'm not going to look ridiculous is if we're out there winning.' Obviously, we didn't do that at Chicago.
"It wasn't hard to take it off, I can promise you that."
 
---
---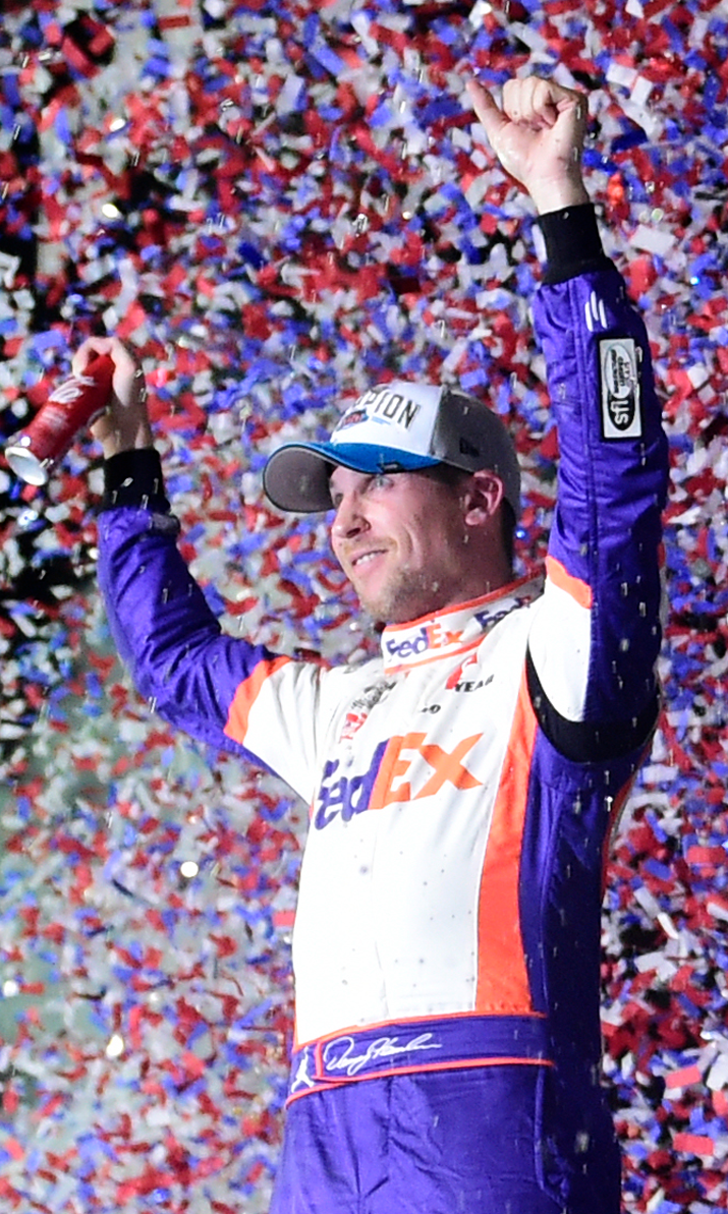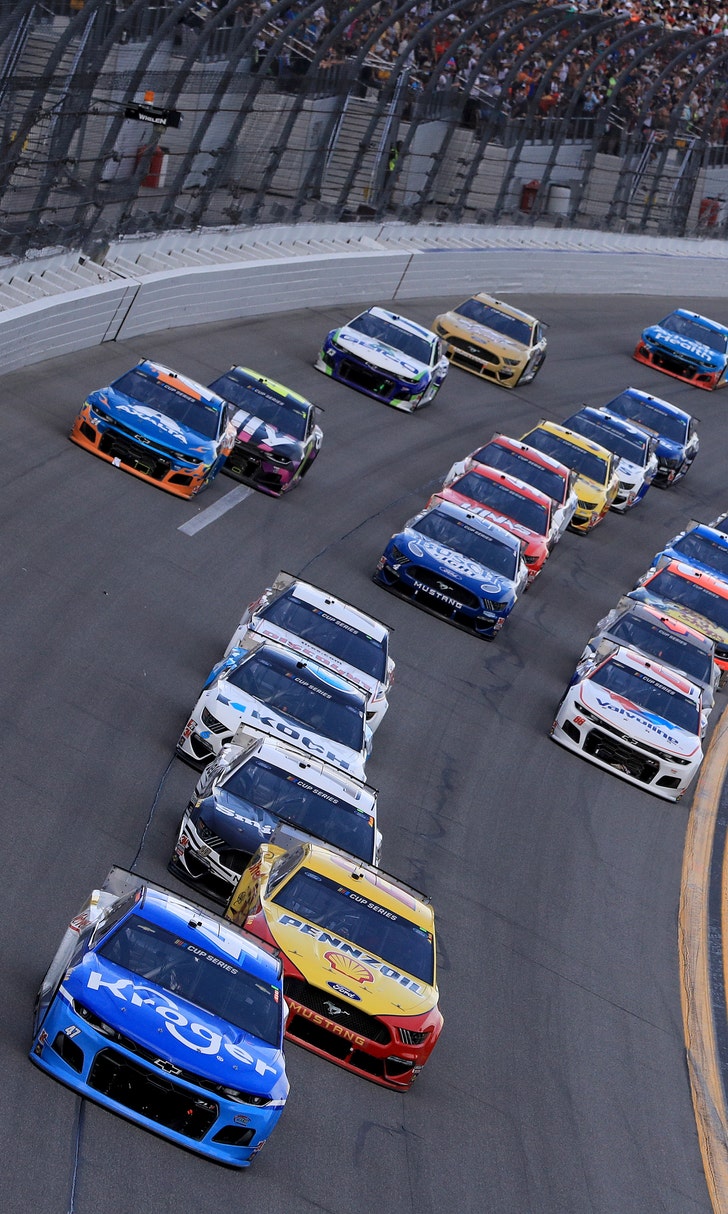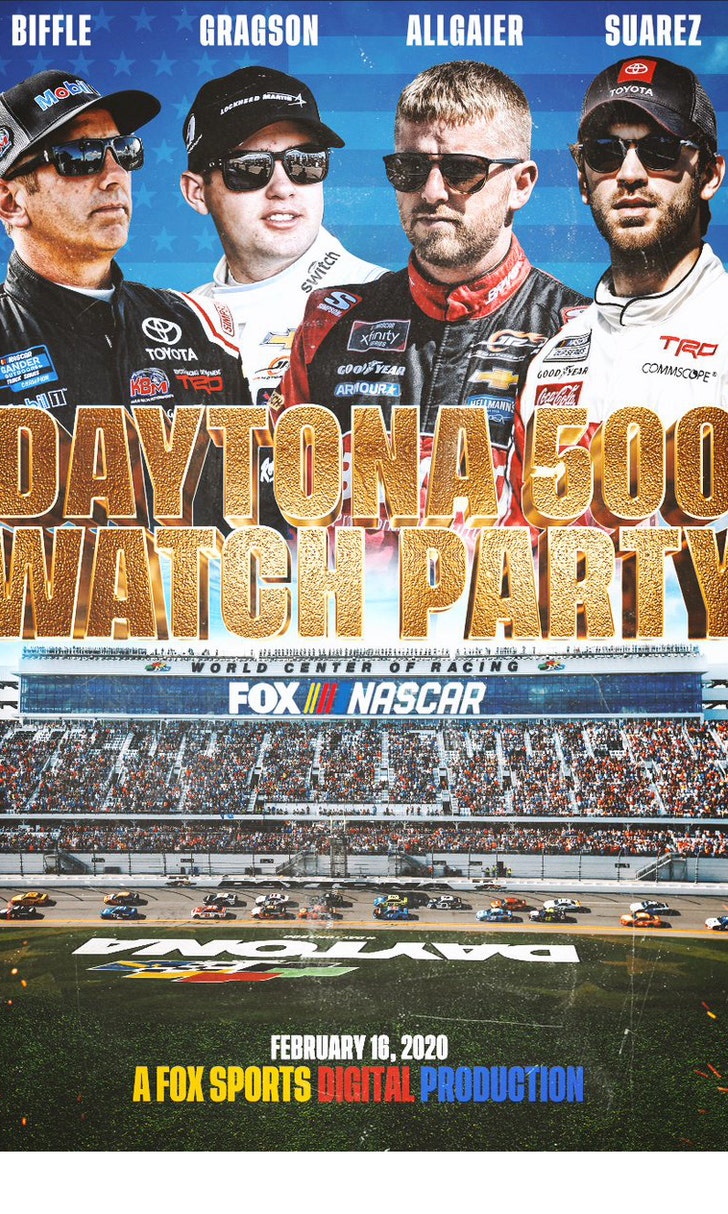 The Daytona 500 Watch Party!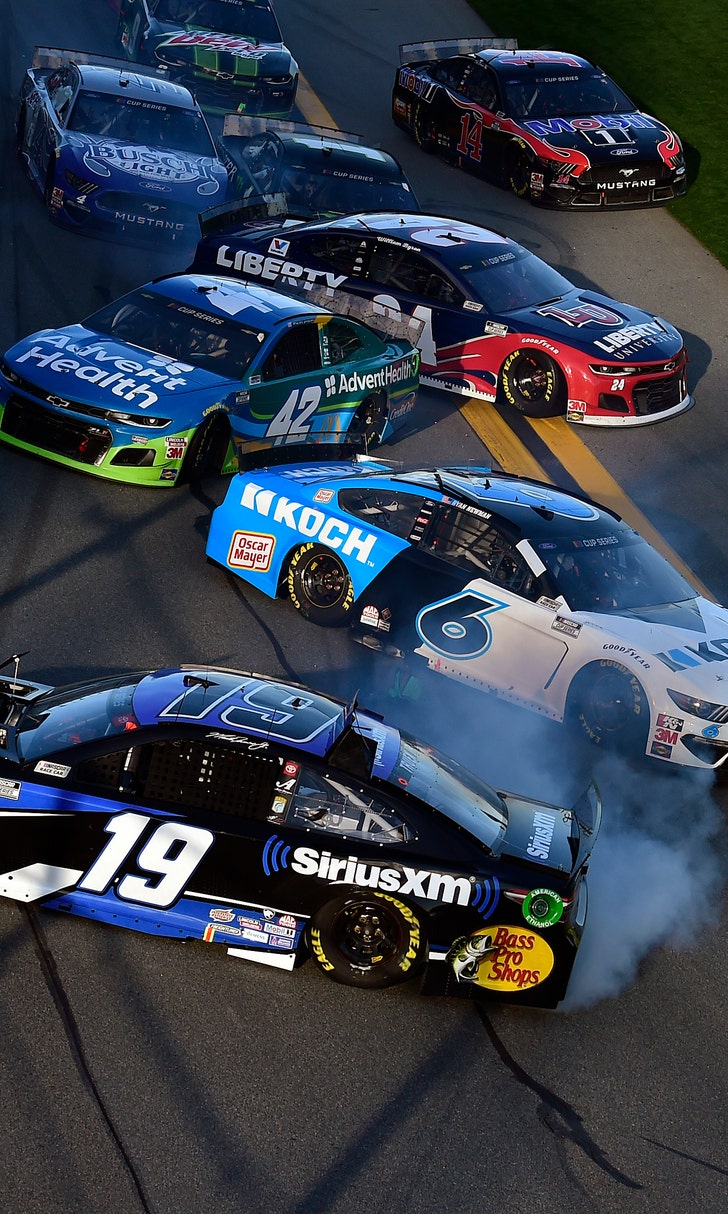 The Numbers Game At Daytona