NASCAR Cup Series
NASCAR Cup Series
Junior, Letarte find winning formula
Published
Jun. 17, 2012 1:00 a.m. ET

Can you believe it? Dale Earnhardt Jr. finally closed the deal.
After four years, 143 races, and more inquiries than anyone should have to answer, Junior quieted his critics and returned to Victory Lane at Michigan International Speedway in dominating fashion on Sunday.
And he did it on the anniversary of his last Cup win, also at Michigan on Father's Day.
In the closing laps, Earnhardt continued to extend his advantage over defending Sprint Cup champion Tony Stewart from a half-second to six over the final 27 laps as the fans stood in anticipation of the finish.
"Hell yeah," Earnhardt said. "I don't know what to say. We won."
"I double-checked, it wasn't the 500, we really won it," crew chief Steve Letarte said jokingly.
"All right! Hey, good job, man," Earnhardt replied. "I know you guys have been waiting on that one. I know I have."
"Over six seconds, man," spotter T.J. Majors said. "That's pretty sure to me."
The wait was over. So were the doubts. Earnhardt Jr. extinguished what was the sixth-longest stretch between wins in the Sprint Cup Series. And NASCAR'S Most Popular Driver not only earned his 19th career victory, but he also closed within four markers of the points lead.
While Earnhardt acknowledged that "winning races is all you ever want," his biggest smile during the postrace celebration came when he was told that his buddy Matt Kenseth described the No. 88 crew as "a contender" and "one of the favorites."
With the cloud of uncertainty finally lifted, Earnhardt acknowledged "it was pretty tough for a couple of years." Before last season, Junior's heralded arrival at Hendrick Motorsports in 2008 was more pomp than substance.
The first season, Junior barely made the Chase for the Sprint Cup. The next two seasons with crew chief Lance McGrew were absolutely brutal. The No. 88 Chevrolet team didn't finish in the top 20 in points during that era. Even during his worst seasons driving for his father's company, Dale Earnhardt Inc., the driver was never that lost in his career.
No doubt, the driver survived on his popularity the first two years — both with the fans and the media. Throughout the tough moments, he never ducked an obligation. He never failed to stop to sign an autograph for the fans. He remained genuine and humble.
Therefore, the support for Earnhardt never wavered.
"We worked hard," Earnhardt said. "Back when me and Lance were trying to figure it out, we worked hard together. We didn't beat on each other too bad, but just couldn't get it figured out.
"It takes a unique combination. You can put the best people together, and sometimes not get it to work. It takes a certain combination, and we found one that works for me."
That combination involved Steve Letarte. The crew chief who started his career at Hendrick Motorsports sweeping floors before he worked his way through the ranks from mechanic to car chief to crew chief for Jeff Gordon — and finally Junior following the 2010 season.
From the start, Letarte believed in his driver. And he hopes the driver never "questioned (his) desire" either.
"Never in a moment or a day did I ever question his desire to drive," Letarte said of his driver. "We sat down kind of when the whole deal came together. We spent some time that offseason. We went to Vegas for the banquet and a couple other things and I laid out what I thought would be a good plan to approach the season, no different than I would for any of the other years.
"And he was completely on board, gave his opinion on things which were great. Any time you can get an opinion of a veteran driver, a guy that's won that many races, that only makes your team stronger. We went to New Smyrna to make laps, and from (that) day forward, we have been all steam ahead.
"We have had bad runs, good runs, disagreements, agreements, but from the day we started working together, I hope he's never questioned my desire to improve the team and to run well and I never have questioned his desire and where he stands as far as the team and what our goals are when we came in here."
Letarte acknowledges that there have been times when the pair has shared "healthy disagreements" but "the devotion and desire was never questioned by (him) at all."
As the trust grew, so did Earnhardt's confidence. Not only did the traditionally introverted driver break out of his shell, he left the motorcoach lot and ventured out with Letarte on outings from outlet shopping to dinners on the Las Vegas strip.
As the friendship blossomed off the track, something changed behind the wheel as well. Letarte ignited a spark in his driver. The difference between Year 1 and Year 2 has been stark as well. For the first few years Earnhardt was criticized for his feedback. But this season, the communication has been so solid that the pair has produced six top fives, 12 top 10s and finally a win.
"We have been doing some great things," Earnhardt said. "During the race, just like today, every week, we start the race, and all right, we are going to have a few issues, these are the issues and Steve fixes them. He gets with his engineers and they make it better. That's amazing to me.
"Him and the whole team, you know, deserve — especially today that car, you know, it wouldn't have mattered who was driving it today. That car was going to be the fastest thing out there and going to win the race.
"That car deserves all the credit, so the guys that put it together deserve all the credit. Steve is just really sharp. He called a great race. I trust in him to do that every week, and I know he will."
While a celebration is certainly in order, Junior's desire for partying will likely be curtailed by his desire to win. As convincing a victory that the No. 88 team staged for the fans on Sunday, it's clear this is the beginning of what could be the team's year.
"I'll probably lead by example, but I'll probably just see what everybody else does and just kind of jump in the pool if the water is warm," Earnhardt said. "But I just don't want to get carried away. We have a great thing going. We want to be sharp and I want to be sharp when we go to the next race.
"I feel like we are getting stronger. One of the things that we did last year throughout the season was kind of maintain ... even though I was happy as hell to be with Steve and be able to run well and be competitive, I was a little disheartened that I didn't progress through the year really. I didn't find more speed as the year went on. We just kind of stayed the same throughout the season.
"This year, we have gotten faster throughout the year. We started off pretty quick and we have gotten quicker, and quicker, especially these last couple weeks. So that's been a thrill for me. I don't know really where we stand in the competition level and what have you, where we are, as far as being a threat to win the title. But we just want to kind of kept our nose to the grindstone to try to win a race. We'll just try to keep doing that and win the next race and see what happens."
Bad things come in threes
Joe Gibbs Racing drivers experienced fire, wrecks and failures on Sunday.
On Lap 85, Kyle Busch, who was running 18th, lost power with his car.
Busch came down pit road, then backed the car out of his pit and turned into the garage as he coasted the No. 18 Toyota. Busch was able to return to the track, though, on Lap 125, 40 laps behind the leaders.
Before he really could get up to speed, his teammate and last week's winner Joey Logano lost control of his car coming out of Turn 2 and collected David Gilliland and Kasey Kahne as he slammed into the wall. Logano's demolished car was barely back to the garage when Ryan Newman punted Denny Hamlin coming out of Turn 4 on the Lap 133 restart.
As Hamlin nursed his car out down pit road, it burst into flames.
"I've never actually been in that position before," Hamlin said of the fire. "I'd seen it with other guys, but I've never known what it's actually like — but it gets hot. I thought for a second there I was okay. It was just in the back and then something exploded in the front and it caught on fire. Thankfully we got everything that we have safety-wise. . . . Just one of those days. I'll be glad to get out of Michigan."
Hamlin finished 34th, followed by Logano in 35th and Busch babied the No. 18 Toyota to a 32nd-place finish.
Sore loser
Even Stewart couldn't steal the excitement from Earnhardt's win.
Stewart, who finished second after Earnhardt trounced the field, categorized the victory and end of a 143-race winless drought as "no different to anybody else that does it."
"It's not a national holiday, guys," Stewart said. "This morning they were celebrating his fourth anniversary of his last win, so I guess we are all in a state of mourning now because he's broke that streak."
Stewart remained eighth in points — 74 markers behind Kenseth. And his own winless streak is at 10.
Numbers game
1: Driver in the Top 10 in points who moved up in the Sprint Cup standings — Jimmie Johnson (fourth).
2: Father's Day victories for Dale Earnhardt Jr. at Michigan International Speedway.
3: Engine failures — Mark Martin, Josh Wise and Trevor Bayne.
4: Point lead that Matt Kenseth holds over Dale Earnhardt Jr.
12: Top-10 finishes in 2012 by the No. 88 team.
Say what?
On the Lap-128 caution period while running sixth, crew chief Steve Addington asked his driver Stewart: "Aren't you glad you took that second nap in today?" Stewart responded: "Yeah, it's amazing what the extra hour and a half did for me. I need a mattress sponsor. Cause I'd be an awesome test pilot for them."
---
---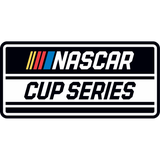 Get more from NASCAR Cup Series
Follow your favorites to get information about games, news and more
---