NASCAR Cup Series
NASCAR Cup Series
Jr. embarrassed, not sorry for crash
Published
Jan. 23, 2013 12:00 a.m. ET

For Dale Earnhardt Jr., January 11th is a day he won't soon forget.
Less than an hour into the drafting session of Preseason Thunder, Junior tagged the back of Marcos Ambrose's Ford in an attempt to bump draft with the new Generation 6 car and wiped out two-thirds of the field.
Junior learned a valuable lesson from his outing.
"Our cars don't line up quite as good as they used to," Earnhardt said. "We sent some people home early from the test. That's probably — I thought long and hard and that was probably the most embarrassed I'd ever been in a long time, as long as I can remember."
Earnhardt didn't feel the need to apologize because he felt that it was clear the incident was simply a mistake. But NASCAR's most popular driver was still contrite on Wednesday due to the attention and focus that was placed on the new car.
"Everyone was excited to see how they drafted and how things went," Earnhardt said. "After that accident, no one wanted any more drafting. A lot of teams went home. I realized that it's a new car. Everybody is there to learn new things and uncover specifics about the new car and a lot of that was taken away from those teams because of the mistake and the accident. It was like I short-handed a bunch of guys at that test."
Crew chief Steve Letarte said the best medicine for Earnhardt after the "big one" was to "just put him back in the race car."
"If you have a quarterback that throws an interception, the best thing he can do is complete a pass – same thing with him (Earnhardt)," Letarte said. "I understand where he's coming from. He respects the work that everyone is doing. He respects what we have going on as a sport. I can work with a guy that respects that a whole lot easier. Mistakes like that happen. That's why we go test.
"I'm sure here in three or four more weeks there will be a whole lot bigger crashes and we won't even remember the testing crash anymore."
Earnhardt agrees. It's tough to recall the last time a restrictor plate race went green to the finish.
"You look at the last lap of all the plate races and I can't remember one that finished without an accident," Earnhardt said. "Regardless of how the cars draft, how the drafting technique is, the potential for that accident at the end of these races is way high. It ramps way up beyond what we will see in the majority of the race."
Earnhardt doesn't feel the need to proselytize to his competitors about being over aggressive in the race. It's up to each competitor to "learn how the draft works" and "what the limitations of the cars are" on their own.
If there was an upside to the accident, Earnhardt says it was having a better understanding of how the bumpers of cars are going to react — "if at all."
Still, in the time Earnhardt spent on the track he was able to develop what he believes will be a comfortable feel in the car.
"The draft really reminds me a lot of how we had the cars probably in '06,' 07 and the cars pull up well and you can work with other people even though the bumpers don't particularly line up exactly the way they used to in the past couple of years," Earnhardt said. "The way you help people is going to lend itself more to how you did it six or seven years ago.
"I think the racing will be a lot more of a success as a product with that happening. I'm really excited about that and look forward to sort of getting back to that older style of plate racing and I think it will provide a really good Daytona 500."
 
---
---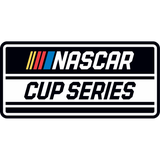 Get more from NASCAR Cup Series
Follow your favorites to get information about games, news and more
---