NASCAR Cup Series
NASCAR Cup Series
Johnson wins Dover pole because of rain
Published
May. 14, 2011 8:58 p.m. ET

Jimmie Johnson stopped at a media scrum and snapped a photo of Bobby Allison.
Johnson will zoom in on Allison again when he starts first Sunday at Dover International Speedway. Johnson is one win shy of matching Allison and Richard Petty's record of seven wins on the Monster Mile.
Johnson has won three of the last four races at Dover, including a sweep in 2009.
The five-time defending Cup champion doesn't need any additional help going for the checkered flag. But he caught a break when rain wiped out qualifying Saturday and put his No. 48 Chevrolet on the pole.
Johnson starts first in Sunday's Sprint Cup race because he posted the fastest average practice speeds. This is the first time this season NASCAR had to use the new system that starts drivers based on practice speed, not the points standings.
''I don't feel like we have a very good handle on it, although things worked good for us this weekend,'' Johnson said.
Of course they did. He's Jimmie Johnson.
AJ Allmendinger will start second after rain hit hard at Dover on Saturday. Dale Earnhardt Jr. is third, Kasey Kahne fourth and Joey Logano fifth.
''I don't understand,'' Allmendinger said, turning toward Johnson with a smile. ''The system is the same for you. You're either fastest, or they used to do it by points, so you started on the pole. Not sure how much different that is for you.''
Allmendinger continued to needle Johnson. After Johnson said he only cared about leading the final lap, not the first one, Allmendinger asked for an early free pass.
''I don't start up front a lot and I can lead a lap, or two or three, it looks good on my stats,'' Allmendinger said. ''So are you just going to let me have the start or what?''
''I'm not going to let you have it,'' Johnson said, ''But go for it.''
Johnson doesn't give away anything for free, but Allmendinger will do all he can to gobble points and get into the Chase for the championship standings. He's in 11th place, one spot out of the top 10 guaranteed to make the Chase field.
''Watching him before I ever met him, I'd tune in to watch him run a race in open-wheel,'' Johnson said. ''I commend him for coming to Cup and taking to it as he has.''
Johnson is second in the standings behind Carl Edwards, who starts 13th. Kyle Busch and Kevin Harvick - on probation and embroiled in feud - start seventh and 10th.
Johnson popped by for a quick hello to the driver he calls a living legend. Allison was honored at Dover for a career that will see him inducted into NASCAR's Hall of Fame next week. Johnson has crafted a career that will surely see him enshrined among the greats.
Each of them can credit success at Dover for their dominating careers.
''Five hundred laps around this place, let me tell you what, is a day's work,'' Allison said. ''To be there in Victory Lane at the end was just really, really great.''
The track shaved 100 miles off the length of the race years ago.
At 400 miles, Johnson is always the driver to beat.
''It reminds me a little bit of my off-road days,'' Johnson said. ''I really like this track. Our race wins and finishes kind of back that up. I'm looking forward to another great weekend and I would love to hopefully get a win and get some more points.''
---
---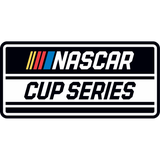 Get more from NASCAR Cup Series
Follow your favorites to get information about games, news and more
---