Johnson in comfort zone despite end to run at top
BY foxsports • November 17, 2011
Just a few weeks after winning his first NASCAR championship, Jimmie Johnson was goofing around with his friends when he decided to climb atop a golf cart during a charity event. As he pretended to surf, Johnson fell off the cart and broke his wrist.
Concerned that such a silly incident could tarnish his reputation, or anger his team and sponsors, he lied about the circumstances of the accident.
Of course, the truth eventually came out, and Johnson was even more embarrassed.
So began a journey of personal growth and maturation for one of NASCAR's greatest drivers. For some athletes, that means toning down the nightlife and focusing on the job. For Johnson, it's been more about balancing the two sides of personality - the talented, super ambitious driver and the guy who likes to have a good time.
In the early morning after his fourth championship, Johnson was found asleep on the curb outside his South Beach hotel when the car service arrived to take him to what ended up being a grueling day of media appearances for a hungover champion.
The next year, his first as a father, he rolled his pants legs up and stood in the sand and surf surrounded by his five championship trophies in a quiet moment of reflection at sunrise.
There won't be such a celebration for Johnson this year. His record run of five consecutive championships came to an end with a whimper last weekend at Phoenix, where he crossed the finish line in 14th and was mathematically eliminated from title contention. Sunday will mark the first time since the Chase for the Sprint Cup championship format began in 2004 that Johnson won't be eligible to win the title heading into the season finale at Homestead-Miami Speedway.
''I'm definitely disappointed, but that's motor sports,'' Johnson said. ''It's a very tough business. What we did over the last five years was absolutely spectacular. Being on top for as long as we have been takes a lot of effort to maintain that.
''It just takes a lot out of you. So this will be a nice winter to unplug and relax and dissect the different areas of the race team and come back stronger.''
Nobody has been stronger the last five years - more, maybe, if you go back to 2003, when he finished second in the final points standings.
He won eight races in 2004, the first year of the Chase, and finished eight points behind champion Kurt Busch. The next year, he went to Homestead ranked second and with leader Tony Stewart in reach, only to crash out of the race with a tire issue and finish a distant fifth in the final standings.
Johnson left Homestead possessed.
''The pressure I put on myself to win a championship was so great, it was like life or death in 2006,'' Johnson said. ''I watched two great opportunities pass me by in `04 and `05, and I wasn't sure I was going to get another chance at a championship. So it was really like life or death for me in `06. Then when I won one, then came trying to chill out a little bit and learn to enjoy racing and enjoy the challenges and learning how to be more confident and comfortable in my own skin.''
He's the first to admit it's not been an easy road.
Johnson, a 35-year-old Californian, worked his entire life trying to wow sponsors into giving him the money he needed to pursue a racing career. It required him to be buttoned-up, the consummate professional and constant salesman. It left him guarded, and for a long time didn't help him get the on-track success he craved.
He was collecting a paycheck, but he didn't start picking up wins until he signed with Hendrick Motorsports in late 2001. Even with that big break, Johnson kept a clear distinction between work and play that created the stereotype of a ''plain, vanilla driver.''
Here we are now, five championships, 55 victories and more than $108 million in purse winnings, and Johnson is that guy sparring with hateful fans on Twitter and unafraid to speak his mind.
''The last five years, from a professional standpoint, the biggest thing has just been the confidence I now have in my own shoes,'' he said. ''The race track has always been who I am, and I spent the majority of my life as like a ''B'' or ''C'' driver. You don't build a lot of confidence being a mid-packer.
''So being able to prove to myself, to our industry, what I'm capable of, it's helped me gain a lot of confidence in myself, in my role in the sport and how I fit into the sport. It's also allowed me to have a lot more fun.''
Yet it's still a struggle sometimes, evidenced last month when Johnson said IndyCar should not be racing on ovals in the wake of two-time Indianapolis 500 winner Dan Wheldon's death. He meant high-banked ovals, but because he wasn't clear, and because he's currently the face of motorsports, his words spread throughout the industry and drew heavy criticism from some racing icons.
''That was a really tough week for me. I was only speaking out of concern for my friends in the sport, and boy, did it get turned around,'' he said. ''It's so conflicting at times because, sometimes, I'll say or do something and it will go unnoticed. At times my success is criticized, at times my focus is criticized, and there's all these mixed signals and you never know where the masses are because it's always moving around.
''Maybe because I've always been so far in my head about being concerned about what I've said, that, I didn't notice how it could blow up. And as I've relaxed a lot more and learned to be comfortable speaking my opinion - I feel I've earned the right to speak my opinion - you still get these eye-opening moments that are like `Whoa, that really backfired!'''
Johnson goes into Homestead ranked fifth in the standings, and when Sunday's race concludes, either Carl Edwards or Tony Stewart will officially end his reign. He's motivated to move up in the standings - Johnson has never finished lower than fifth in points - and he's anxious to sit down with crew chief Chad Knaus to figure out how they can get back to the top of NASCAR.
Stewart doesn't think NASCAR will ever see anything like Johnson and the No. 48 team again.
''I think it's been absolutely remarkable,'' Stewart said. ''I think he holds his head up high knowing what they've accomplished. That's something in NASCAR history that I would put my money on that it will never happen again.''
Four-time NASCAR champion Jeff Gordon, who brought Johnson to the attention of team owner Rick Hendrick and mentored him a bit in Johnson's early Cup years, believes the No. 48 team will be back.
''I said this a while back, before they won a championship, they were just right on the edge of winning that championship, and I said `Once they win one, watch out, these guys are going to go on quite a roll,' '' Gordon said. ''When the chemistry is there and you've got great equipment like we have at Hendrick, you've got a great crew chief in Chad Knaus as well as Jimmie Johnson being a great driver ... they got on quite a run.
''It's something you only see every so often. I don't know if we'll ever see five in a row, but you will see from time to time where a team is just that good for a long period of time. I think this will be a year where they learn a lot, they grow a lot from and might even make them stronger.''
That's what Johnson is hoping for. He plans to sleep some more this offseason, have fun with his friends and his family, and have a quiet offseason.
But he's adamant he'll be back in 2012, when his first goal will be winning the Daytona 500 with Knaus on the pit box. The crew chief was suspended by NASCAR when Johnson won NASCAR's biggest race in 2006.
''We need to really dig deep this winter, make sure we're focused on the right areas,'' he said. ''I want to win another Daytona 500, I want to win one with Chad there. He needs that photo, he needs that experience. And I want to win championships. I want to win more championships.
''That's the unfortunate part, winning races, you get that taste in your mouth and you want to keep winning races. And then you win championships. You want to keep winning them. You just have this desire to just keep winning. I don't want to give anyone else a chance to hold that trophy.''
---(equals)
Follow Jenna Fryer on Twitter: www.Twitter.com/JennaFryer
---
---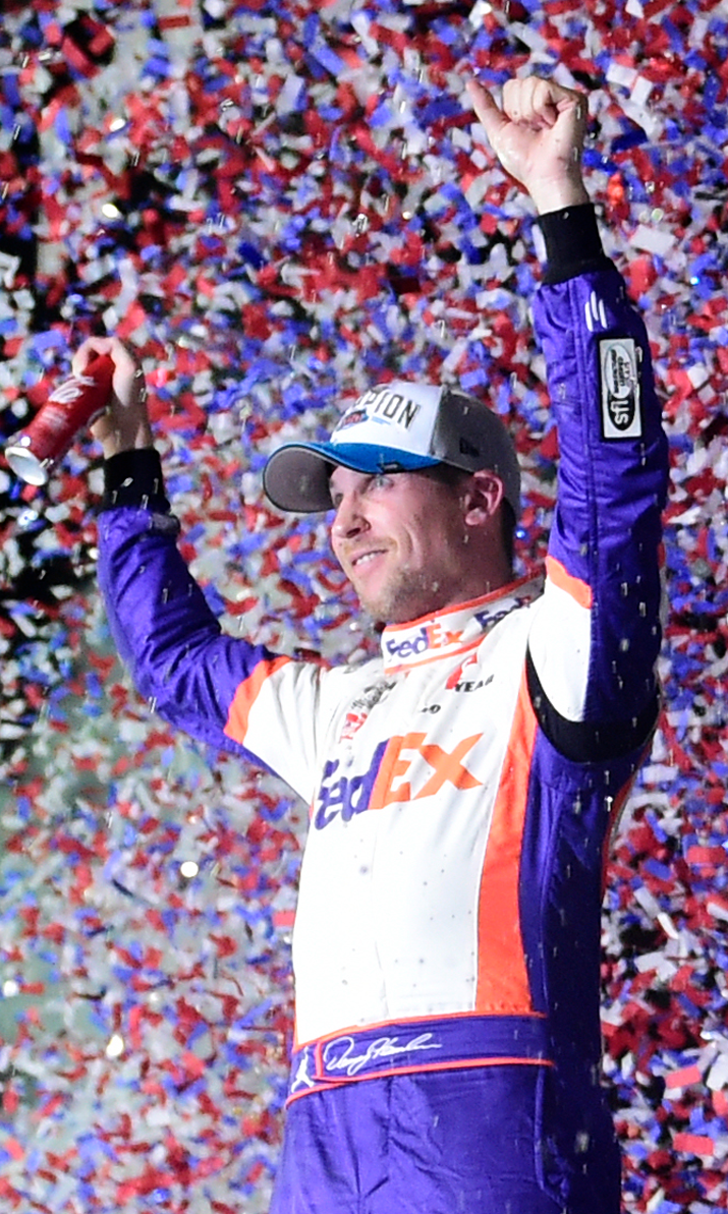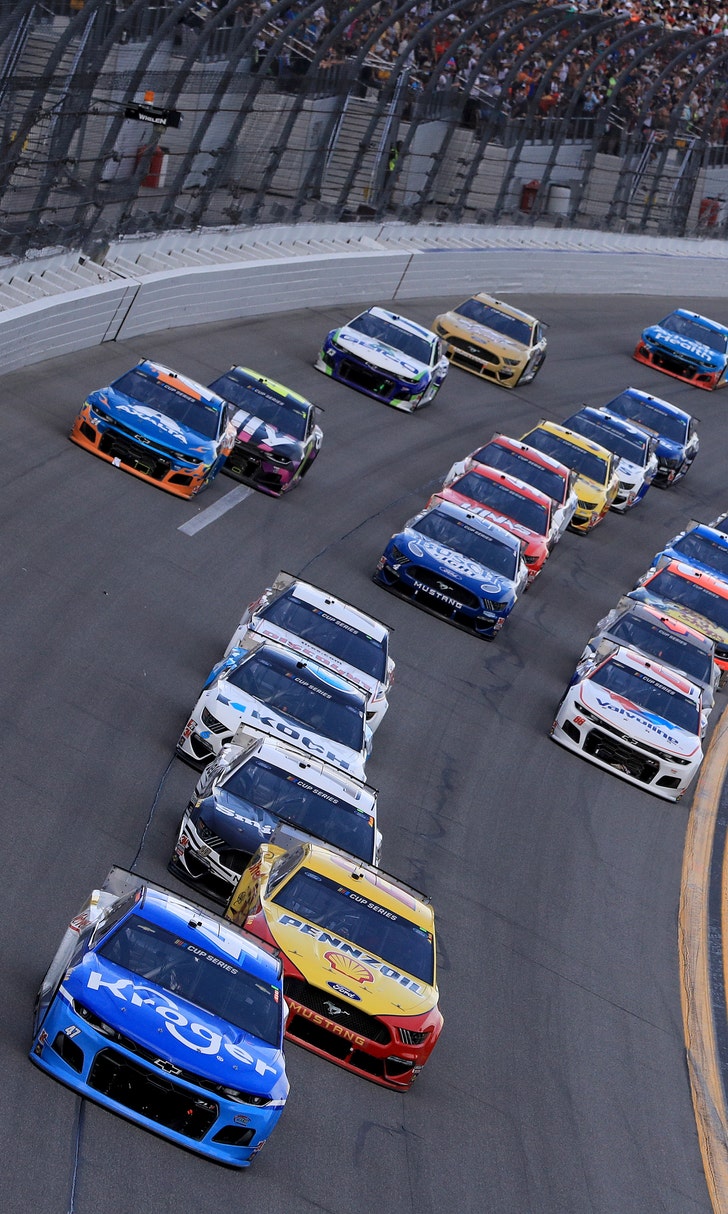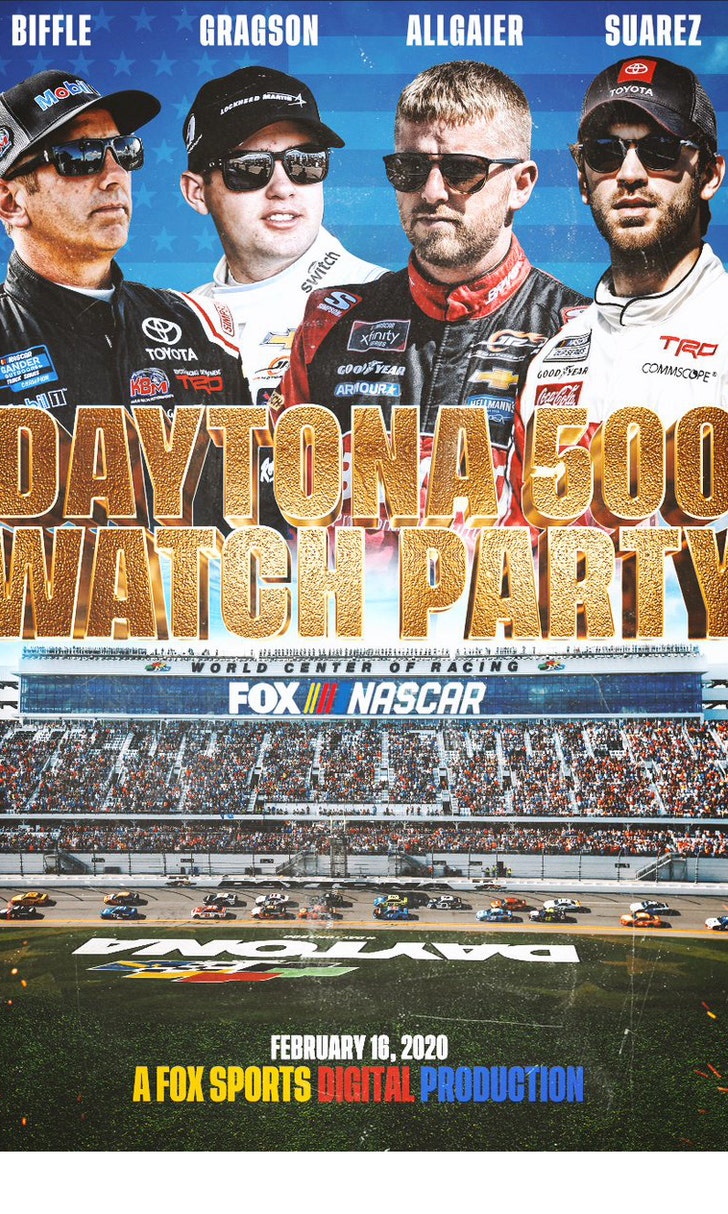 The Daytona 500 Watch Party!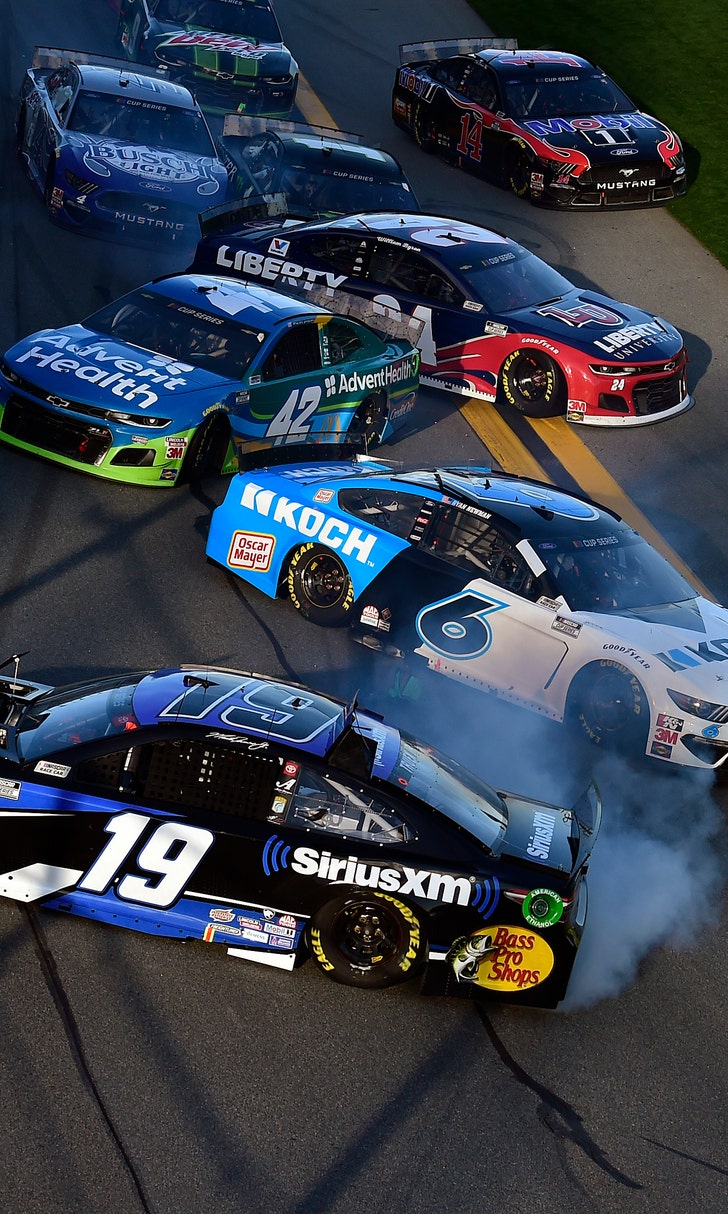 The Numbers Game At Daytona