Johnson holds home-field advantage at Fontana
BY foxsports • October 11, 2009
Make no mistake, this weekend is all about Jimmie Johnson.


downlevel descriptionThis video requires the Adobe Flash Player. Download a free version of the player.


Johnson may be 18 points behind in the championship fight to Mark Martin, but all signs point toward the three-time NASCAR Sprint Cup champion at Auto Club Speedway. He's the local favorite, having grown up just a few hours away in El Cajon, Calif. He's a Hollywood favorite, having appeared on The Tonight Show with Conan O'Brien Thursday night. And he's the emotional favorite, helping to raise over $500,000 for children and families in need through his golf tournament Wednesday in San Diego.

Oh, by the way, Johnson is also the race favorite with three wins and a 6.154 average finish in 13 starts at the 2-mile oval.

It's almost as if the schedule change that led to Auto Club Speedway's landing a Chase for the Sprint Cup race beginning this year was done with Johnson in mind.

On the flip side, those factors can also serve as increased pressure. But Johnson doesn't sound worried.

"I can certainly let different aspects of this weekend creep into my mind," Johnson said. "I have always done a good job of trying to keep it simple and just look at it as another race and it is one of 10. I need to go out and still run practice and get the car right, qualify, practice again and do my best job on Sunday. Hopefully, my experience over the years can help keep it simple and help my mind stay focused on the things that are really important and make a difference and not pay attention to it being a hometown track, a track that we have won at in the fall. It is a good race for us in the Chase."




























































Front-runner

When Jimmie Johnson qualifies top-five at Fontana, it usually means bad news for the competition.

Year

Fourth

Finish

2002

4th

1st

2005 (fall)

5th

16th

2006 (spring)

3rd

2nd

2007 (fall)

2nd

1st

2008 (spring)

pole

2nd

2008 (fall)

pole

1st

2009 (spring)

2nd

9th

2009 (fall)

3rd

????


Increased pressure or not, past performances don't lie, and competitors are in full damage control mode this weekend.

"For me, to be honest with you, last week, this week and probably Martinsville are the three tracks I look forward to try not to lose as many points as I can against (Johnson)," title rival Juan Pablo Montoya said. "The way I see it, if you can go through those three races without getting yourself out of reach of Jimmie, you'll be fine."

With a top-five starting position in hand after Friday's qualifying, it looks as if nothing will derail the Jimmie Johnson weekend in California.


Walking tall


After spending over a month on crutches for a right foot fracture, Carl Edwards arrived in Fontana walking unassisted.

"I don't have them. I'm committed," Edwards proclaimed.

"It feels great to be off of my crutches. I'm not in the clear yet. As long as I don't mess this thing up, I'm good. I'm allowed to walk on my heel, so that's good."

Although Edwards left the crutches at home for the first time since his freak Sept. 3 Frisbee incident, NASCAR has a set just in case.

However, there's another reason Edwards has a spring in his step. Though he hasn't lived up to the preseason hype so far this season, it isn't lost on Edwards that he is 165 points behind championship leader Mark Martin with seven races remaining in the Chase — the same amount Jimmie Johnson was adrift before storming back to win the title in 2006.




"You come to every race to win, and until it's a mathematical impossibility, we fight for the championship," Edwards said. "We're the same team that won more races and scored more points than anyone else last season, so I still hang on to the fact that we can do it. We just have to execute it. We have to go put our flag out there."


Not a good feeling


As if battling flu-like symptoms weren't bad enough, Kyle Busch got more news Friday that would make a racer sick to his stomach when his team switched engines after the day's lone Cup practice session.

As a result, Busch will start at the rear of the field in Sunday's Pepsi 500 despite qualifying 19th.

The driver of the No. 18 M&M's Toyota has one win, four top-five and eight top-10 finishes in 10 career starts at Auto Club Speedway. The victory came when he qualified 25th in September 2005, his worst start to date.
---
---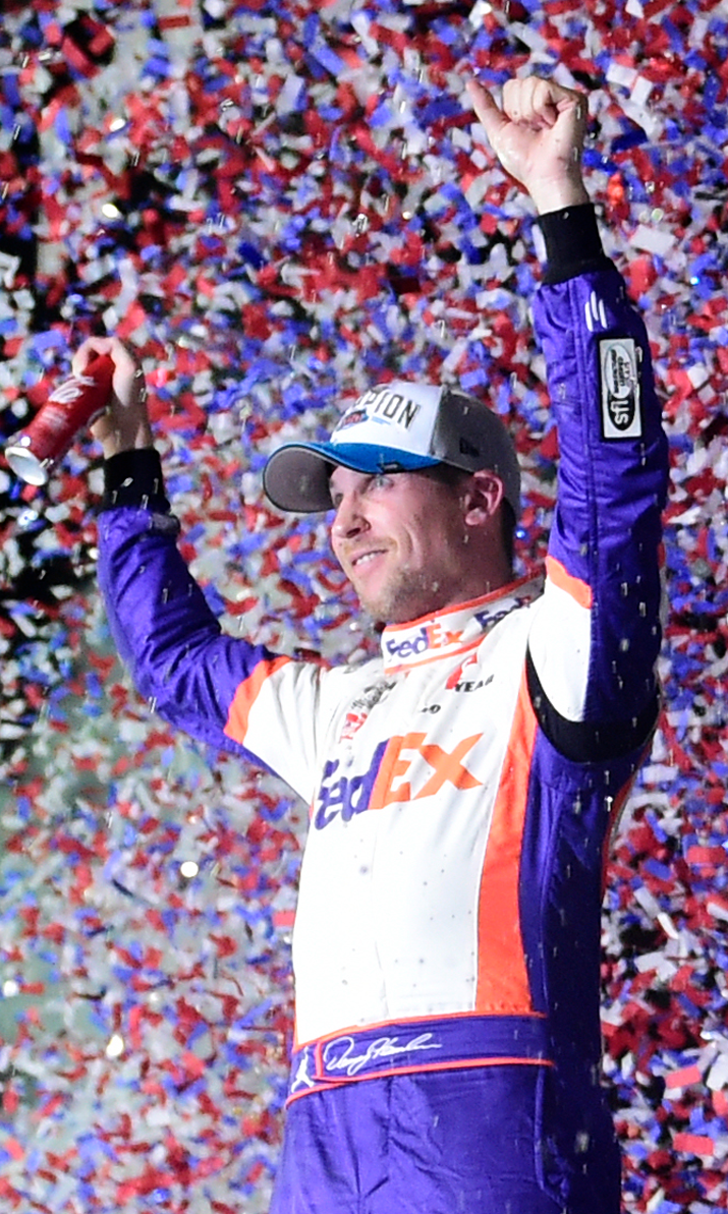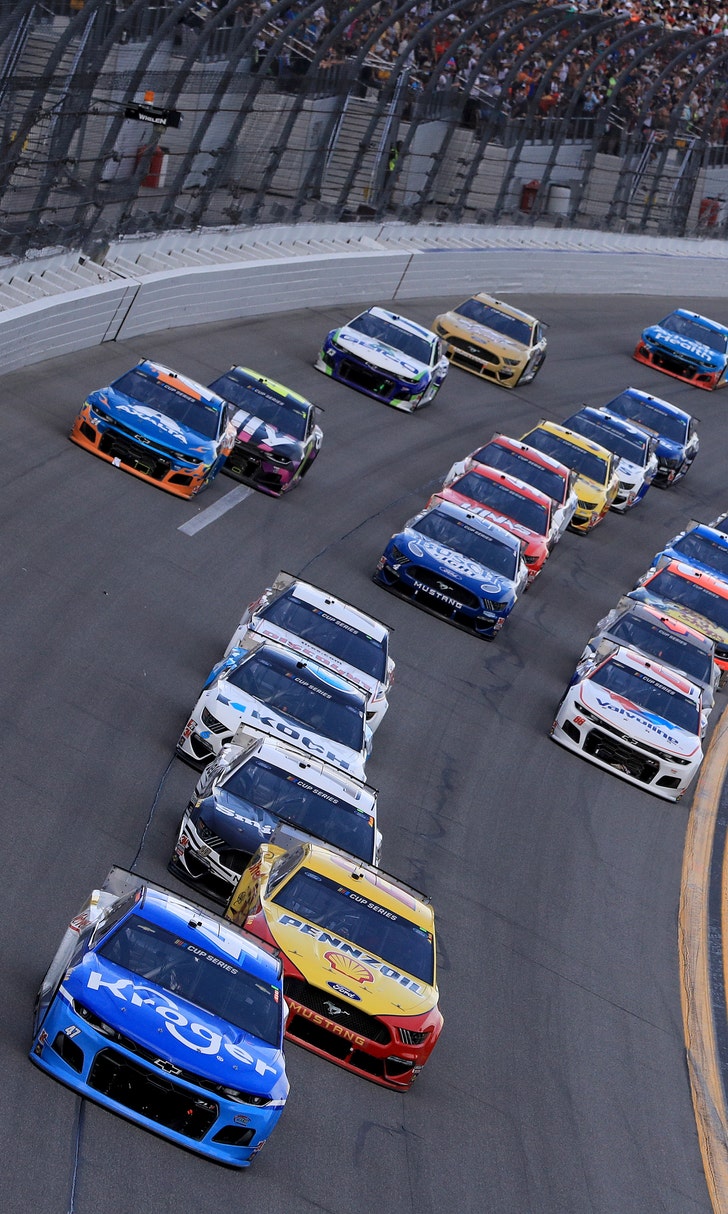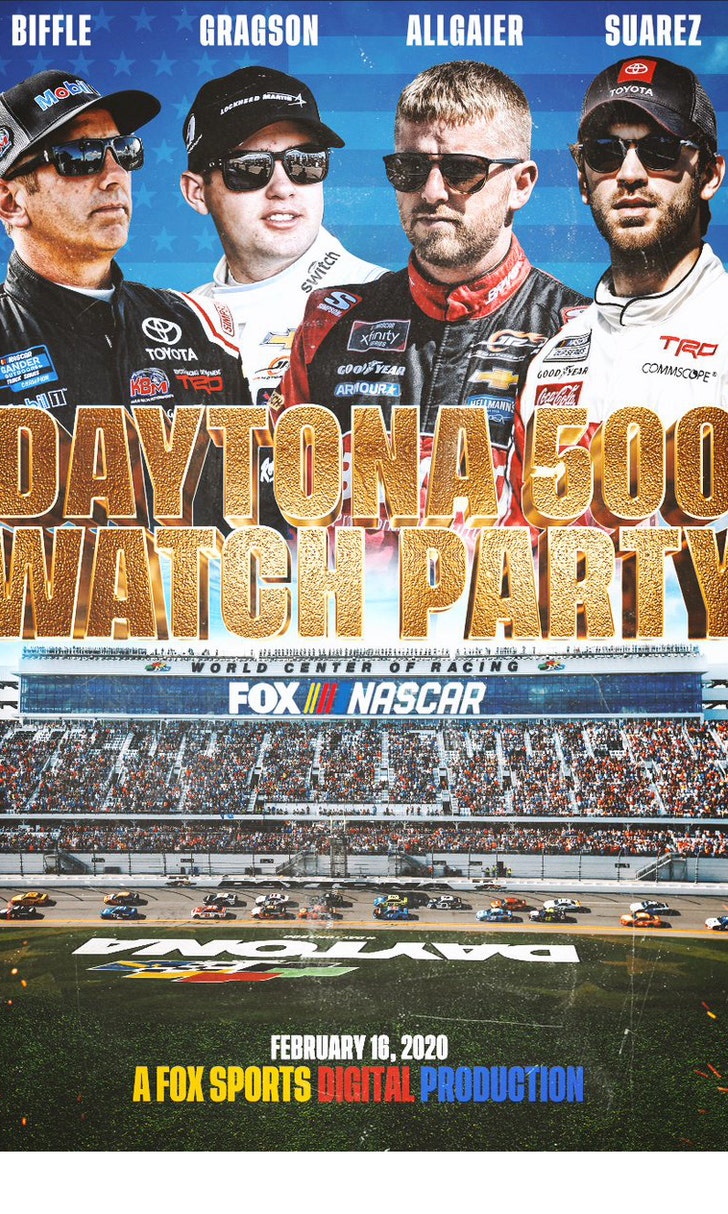 The Daytona 500 Watch Party!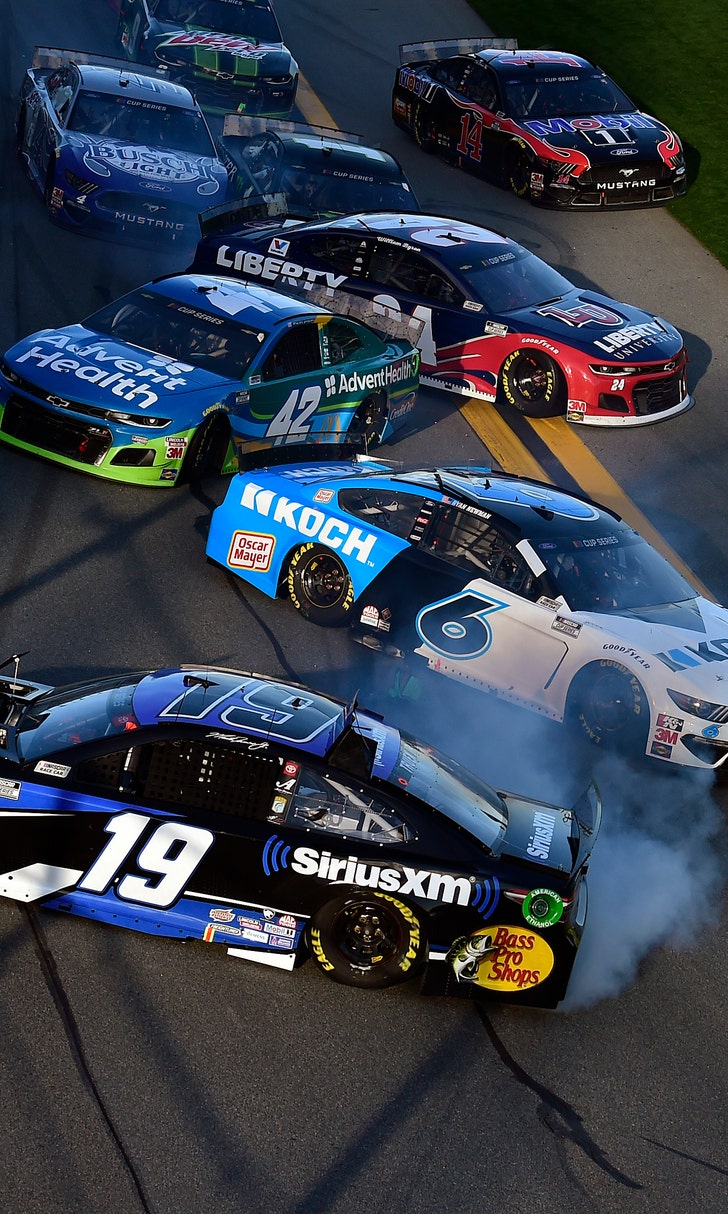 The Numbers Game At Daytona