Joey Logano locks himself into Chase with win at Michigan
BY foxsports • June 12, 2016
Joey Logano won the FireKeepers Casino 400 at Michigan International Speedway on Sunday, dominating the rest of the field on a sunny afternoon that did not go well for many top contenders.
It was Logano's first points win of the season, putting him into the Chase for the Sprint Cup that will determine the season's champion over the final 10 races.
Logano credited his No. 22 Team Penske Ford team for giving him a fast car on a day full of uncertainty as the NASCAR Sprint Cup Series raced for the first time with a new lower-downforce package that also will be used next month at Kentucky.
"Everyone at Team Penske did a great job of understanding what this package was going to do, and they put together a great race car," Logano told FOX Sports.
Logano, who started from the pole and led the most laps (139), was stretching out his lead over Chase Elliott when the caution came out after Denny Hamlin's No. 11 Joe Gibbs Racing Toyota violently blew a left-rear tire with 12 laps to go.
That set up a restart with seven laps to go, but Logano again pulled away from Elliott, who was worried about having enough fuel to make it to the finish after has gasman struggled to pack the fuel cell full on his final pit stop.
So Logano won going away, claiming the 15th career Sprint Cup win. He also won the non-points Sprint All-Star Race exhibition last month at Charlotte Motor Speedway.
While Logano's day went smoothly, the same could not be said for everyone else.
Among those who were eliminated from the race earlier were defending Sprint Cup champion Kyle Busch and Dale Earnhardt Jr., who finished last and next-to-last in the 40-car field.
It marked the fourth consecutive race in which Busch finished 30th or worse. This time, the engine in his No. 18 Joe Gibbs Racing Toyota was to blame for Busch's early demise. It let go on Lap 53, with flames and smoke erupting from the front end of the car. 
In the three previous races, Busch finished 31st at Pocono, 33rd at Charlotte and 30th at Dover.
"At least I had a 30-lap warning that it was coming," Busch said. "It'd just been shaking really bad and going south for a while, building its own heat."
On Lap 63, Earnhardt's No. 88 Hendrick Motorsports Chevrolet joined Busch's No. 18 in the Sprint Cup garage.
Earnhardt was attempting to shoot the gap between the cars of AJ Allmendinger on his outside and Chris Buescher on the inside when the No. 34 Roush Fenway Racing Ford driven by Buescher appeared to slide ever so slightly up into Earnhardt's No. 88. That was all it took to set off a chain reaction, as Earnhardt's car immediately got loose and into the No. 47 of Allmendinger -- sending both cars hard into the outside wall.
Earnhardt then spun and slid down the track before taking his heavily-damaged car straight to the garage. He blamed Buescher for the incident and was not too happy about it.
"We've got a responsibility to take care of each other when we're three-wide, so I'm disappointed in that," Earnhardt said. "We had a pretty good car and we were just kind of taking our time. The car was great, so it's a shame."
Later in the race, it was six-time champion Jimmie Johnson's turn to get upset at a fellow driver when Trevor Bayne drifted up into him and sent Johnson into the outside wall. Johnson talked with Bayne about it after the race, but the two parted ways amicably.
Logano kept on trucking. On eight restarts throughout the race when he was the control car, he lost the lead only once -- and even then, he regained it quickly.
Elliott finished second, with Kyle Larson, Logano's Team Penske teammate Brad Keselowski and Kevin Harvick rounding out the top five.
"For me, it's a lot of fun racing guys like Chase (Elliott) there at the end, and Larson," Logano said. "They had those restarts figured out there on the bottom, where they were pushing each other. But I still felt like I had to take the top (outside lane).
"I wasn't excited about seeing all those cautions, but what a great race."
---
---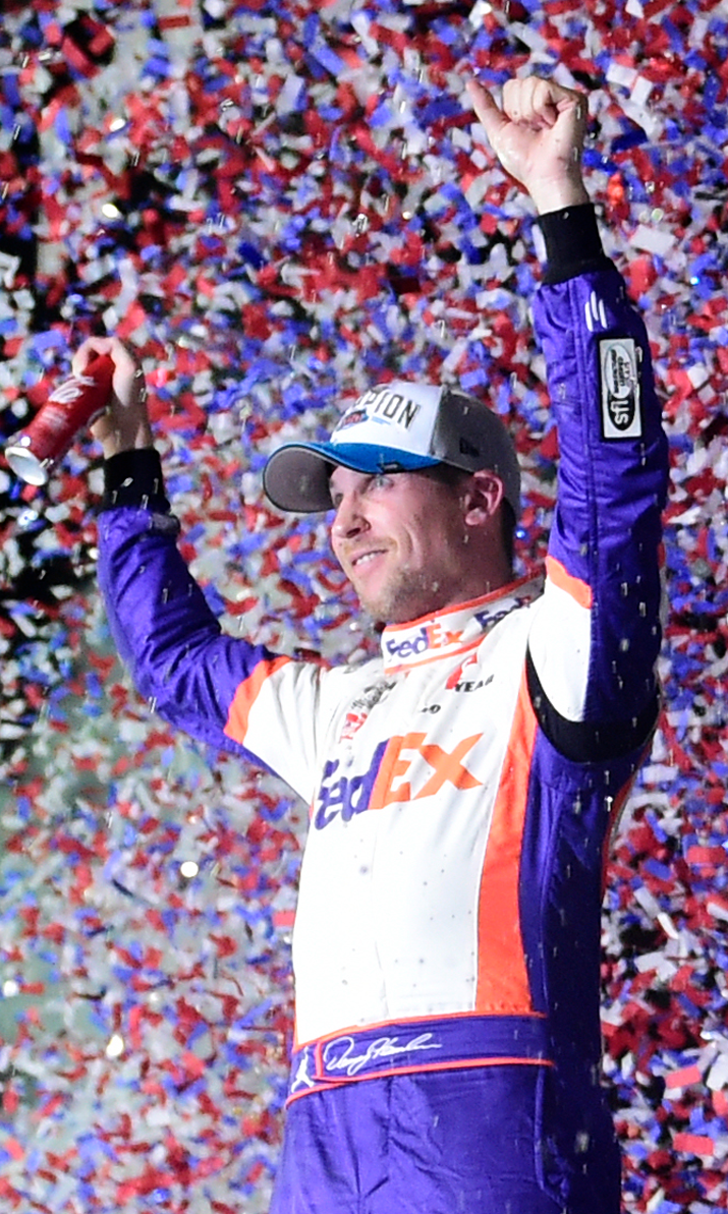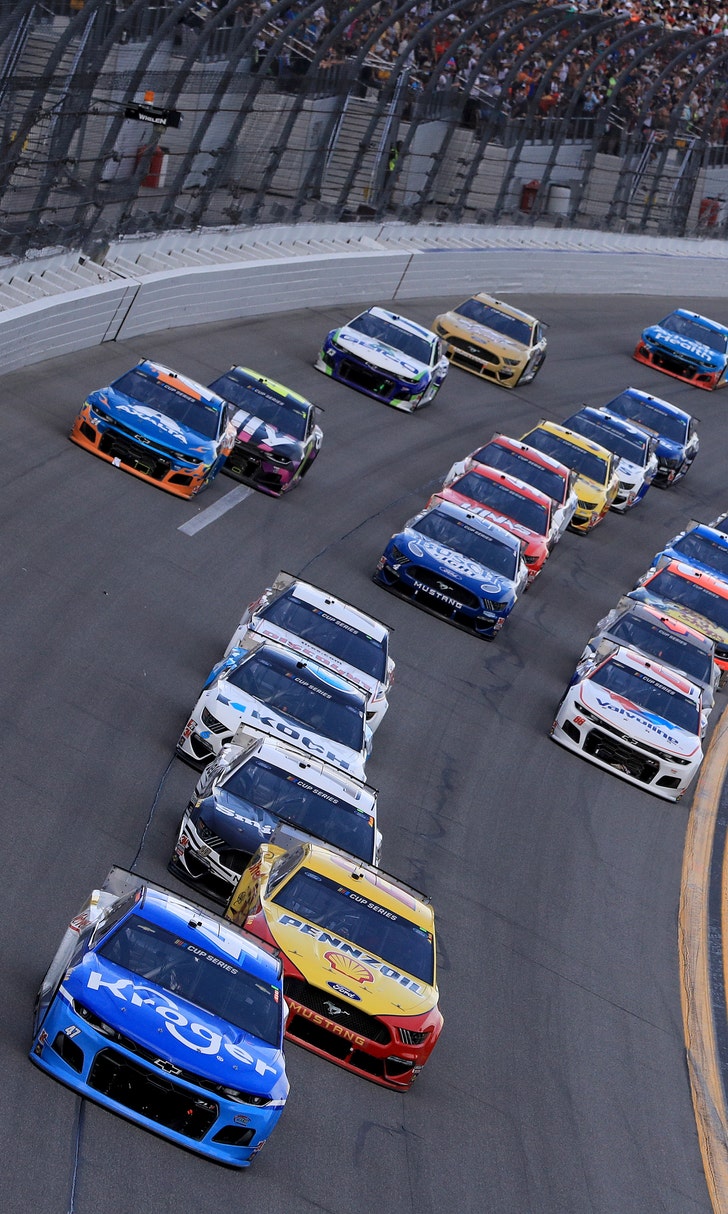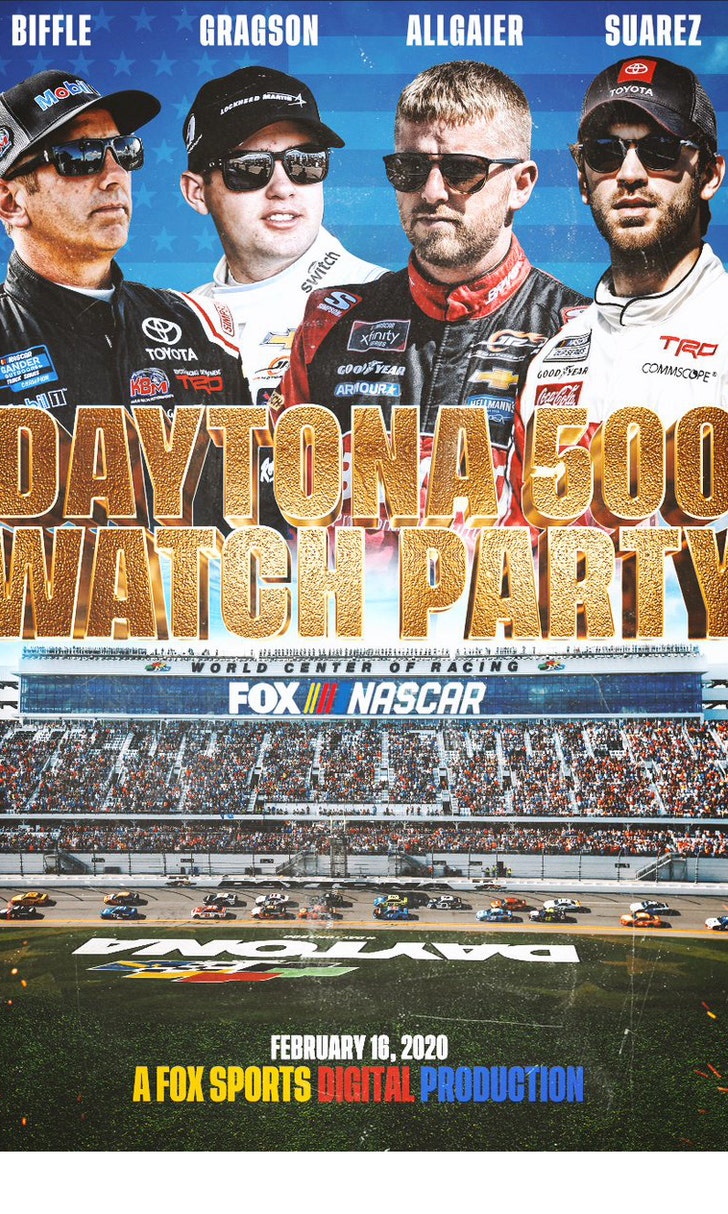 The Daytona 500 Watch Party!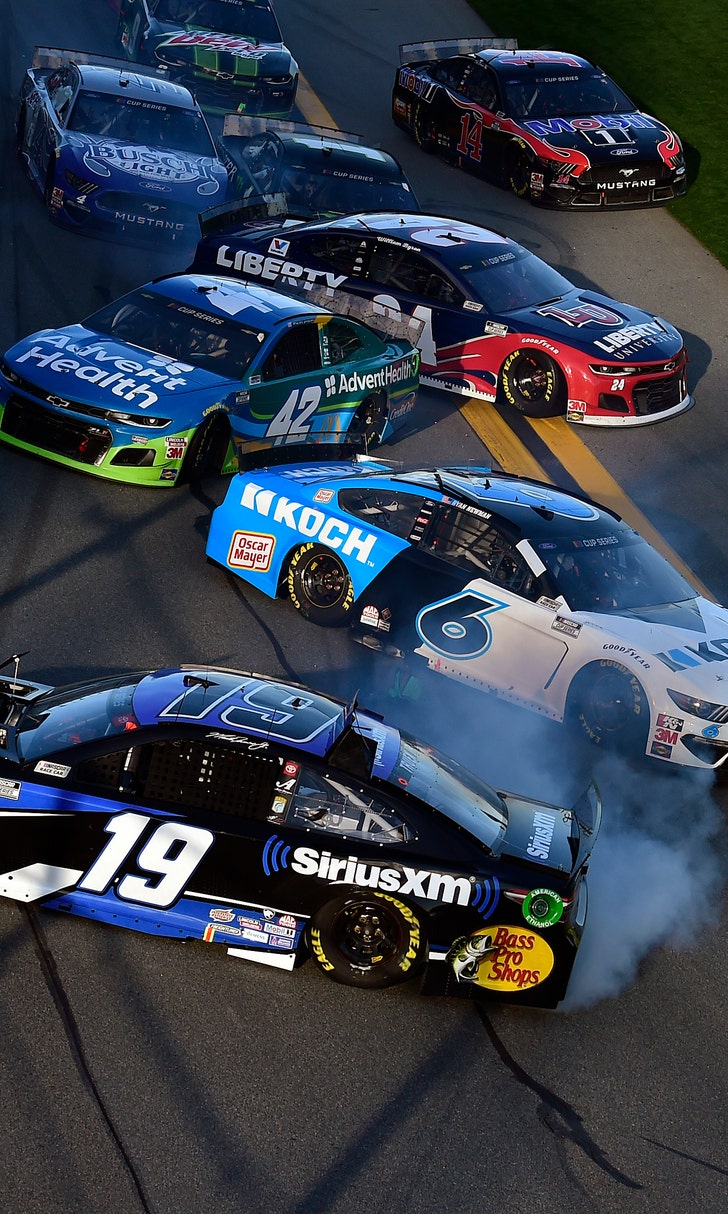 The Numbers Game At Daytona