NASCAR Cup Series
NASCAR Cup Series
Joe Gibbs Racing has been off its game in recent races
Published
Jul. 7, 2010 1:00 a.m. ET

As we anticipated, the weekend at Daytona shook up the points standings substantially – especially in the back half of the top 12. Two-thirds of the guys in the Chase Zone were affected heavily by mishaps – as well as probably three-fourths of the guys outside the top 12.
I'll be honest with you all; with eight races to go before the start of the Chase for the Sprint Cup, the top 12 in place right now is not too far from what it'll ultimately look like. That said, I still think Clint Bowyer can get there. He and his team keep climbing the ladder only to slide back down. Now they just have to climb back up and get a hold of that top rung at the right time.
Also, even though they are almost one full race behind in points, Kasey Kahne and his No. 9 team look like they can get in the Chase as well. Those guys have not had bad performances in a month and a half. They've had a couple of mishaps that have kept them from getting consistent finishes, but performance-wise, those guys are solid as a rock.
The one question I'm anxious to get answered at Chicagoland Speedway this weekend is whether or not Joe Gibbs Racing can stop the bleeding. It wasn't but three weeks ago we were talking about how dominant that whole operation was. But in the last three weeks – other than a decent finish by Joey Logano at Loudon – those guys have completely fallen off the map. Heck, they destroyed more race cars at Daytona – five of six team cars – than the law allows. Granted, one of those three races was at a road course, but I was very shocked at the lack of performance by Denny Hamlin's No. 11 at New Hampshire. I'll be very interested to see how this organization does this weekend.
Looking back at this weekend, you certainly hate that two cars getting together – that actually ended up all but escaping the wreck – ended up causing a 19-car pileup. But that's the product of the type of racing we had this weekend at Daytona.
The thing that impressed me as I watched the race this weekend was how strong all three Richard Childress Racing cars were. I felt really, really bad for Clint Bowyer because he truly had a car that could win that race, but he continues to get in trouble a little bit – and this is not a bad thing, but maybe he's trying to be too much of a team player. That's to be commended, but you almost wonder if he's doing himself more harm than he is good. Still, I was very impressed by him and teammates Jeff Burton and race-winner Kevin Harvick.
I was also very impressed by the performance of the three Penske Dodges. I know they walked out of Daytona without a lot to show for it, but across the board their operation performed well on race day.
You know, this weekend was the end of an era at Daytona International Speedway. We don't talk a lot about it when a racetrack gets resurfaced, but if you heard or read the post-race driver interviews, in particular Kevin Harvick's Victory Lane interview, you could tell that the repaving that's already started at the track is a big deal. I mean look at Harvick, he said keep the trophy, I just want a piece of that asphalt out there. When you think about the history that was made on that asphalt in the 30-plus years since it last got repaved, you realize the importance.
I was a part of two of those moments with Davey Allison's 1992 win and Dale Earnhardt's 1998 win. Darrell Waltrip and Jeff Hammond were part of another bit of history made on that asphalt back in '89. The awesome finishes that we've had there, the different number of winners (in the 32 Daytona 500s since the last repaving there were 22 winners) ... I could go on and on. But the old track is getting a facelift as you read this, and it'll be a totally different animal when we get back there for the start of the NASCAR on FOX season in 2011. She's going to be very fast, she's going to have a lot of grip – I think we'll see awesome racing like we do at Talladega right now ... I can't wait to go back!
ONE LAST THING
Folks, I say this from the heart and not because somebody has told me it's the right thing to say, as we reach the halfway point of the 2010 NASCAR season we have had some of the best racing and some of the best finishes than we have had across the board for a long, long time.
We've had some great racing and great finishes at racetracks where, for the most part in the past, it has been a snoozer – California, Las Vegas, Michigan just to name a few. I think it's a combination of things that got us to this point: Teams are finally figuring this car out, the rear spoiler, NASCAR letting the reigns loose, having three attempts at a green-white-checker finish, double-file restarts – all these factors have helped. The whole combination and the mentality of the sport right now has really changed things for the better, and I hope we can keep this momentum going for the second half of the season and beyond.
We all certainly hope the tide will continue to rise.
---
---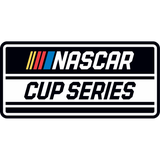 Get more from NASCAR Cup Series
Follow your favorites to get information about games, news and more
---