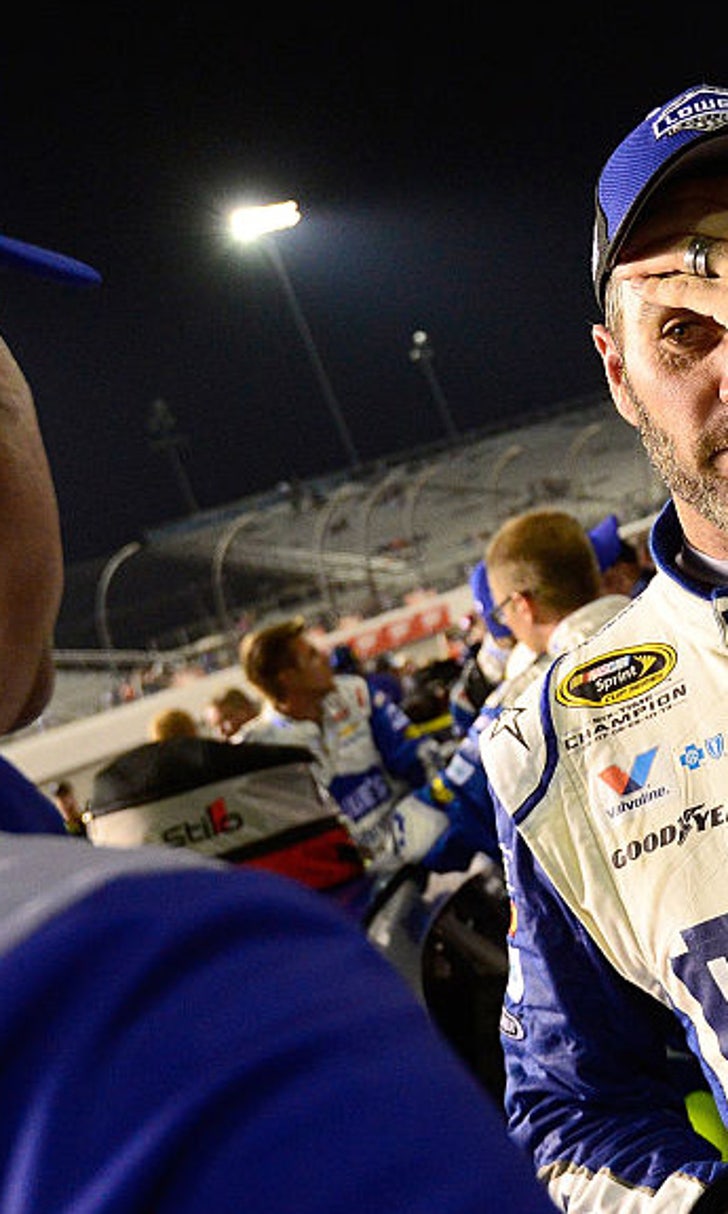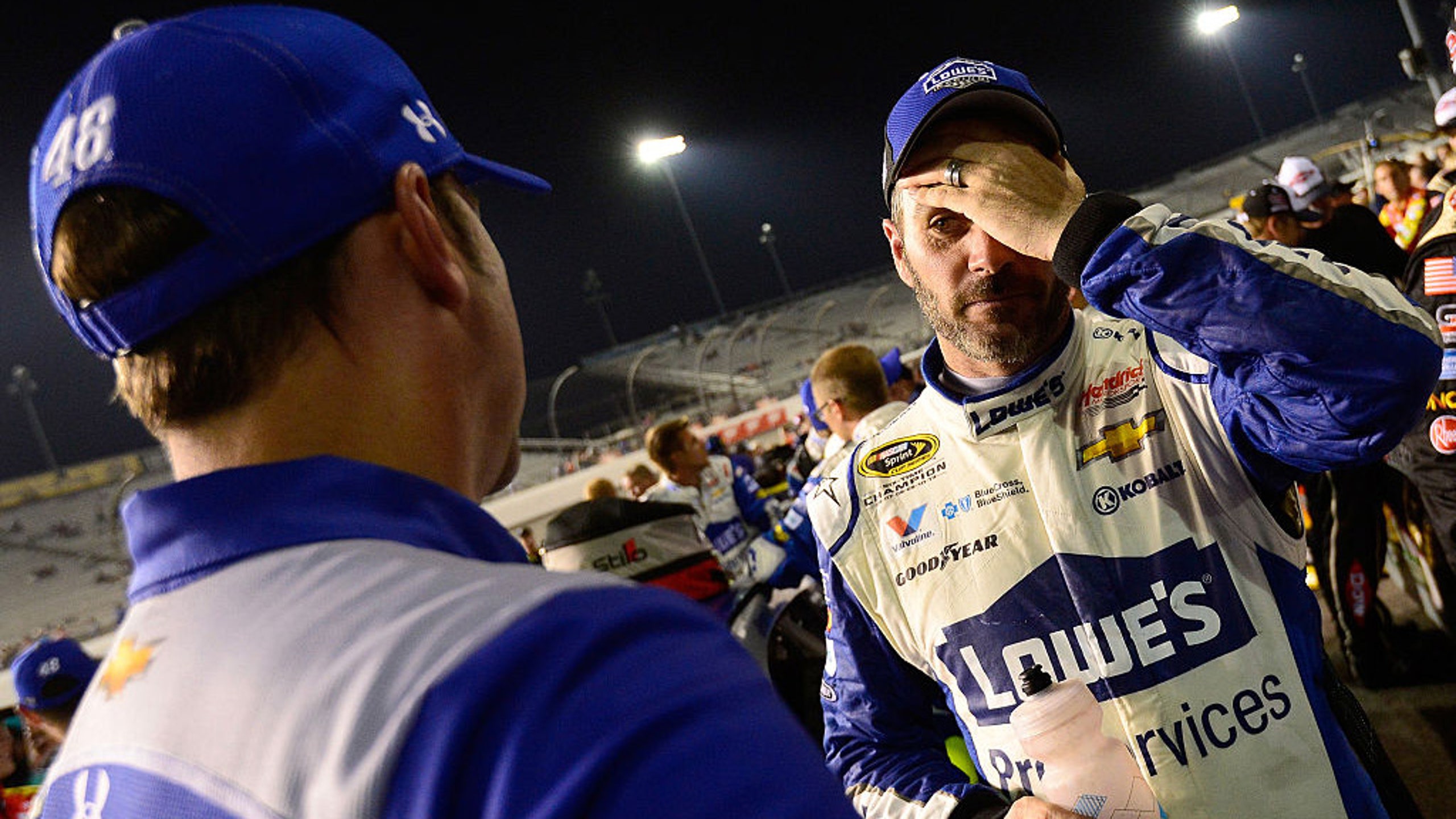 Jimmie Johnson has speed to win Sprint Cup title, but can't make mistakes
BY foxsports • October 5, 2016
If you would have asked me a month ago if I felt the No. 48 had a chance at making a title run here in 2016, the answer would have been absolutely no.
When I look at my Chase for the Sprint Cup bracket that I filled out before the Chase started, I don't have Jimmie Johnson advancing beyond the second round.
Now I did that based on what I had seen performance-wise out of the No. 48 then.
Unfortunately, Jimmie has not had a top 5 finish since the Brickyard 400 at the end of July.
The even gloomier news is he's only had one top-5 finish in the last 16 races. So, you can see where my doubt of him winning his seventh championship came from.
Now, I have to say this. I am now seeing the speed in the No. 48 come back. In fact, I've seen the speed come back within the whole Hendrick organization.
On Sunday at Dover, you saw all four cars finish in the top 12. Both of their Chase drivers, Jimmie and rookie Chase Elliott advanced to the Round of 12.
Now, do they have the speed of Martin Truex Jr.? The answer is no, probably not.
I'm not sure they even have the speed yet to match Kevin Harvick.
Realistically they were in position to win two of the three races in this first round of the Chase, but they broke one of what my FOX NASCAR partner Darrell Waltrip calls his "Golden Rules" --€" they beat themselves.
Pit road penalties are truly their Achilles Heel.
The pit road penalty Sunday at Dover was their second in three races and their 10th of 2016. They simply can't keep beating themselves like that.
They are going to have to clean that up and be better than they are. Remember, it's going to get harder, not easier as this field shrinks.
At least they are getting the speed back but there is zero room for mistakes from this point forward for the No. 48. 
---
---