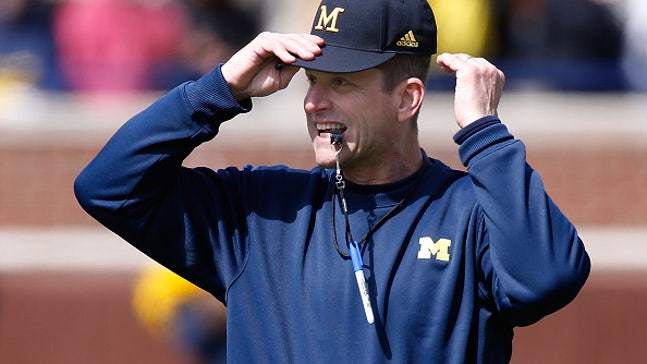 Jim Harbaugh compares his driving to Jeff Gordon's
Published
May. 24, 2015 1:03 p.m. EDT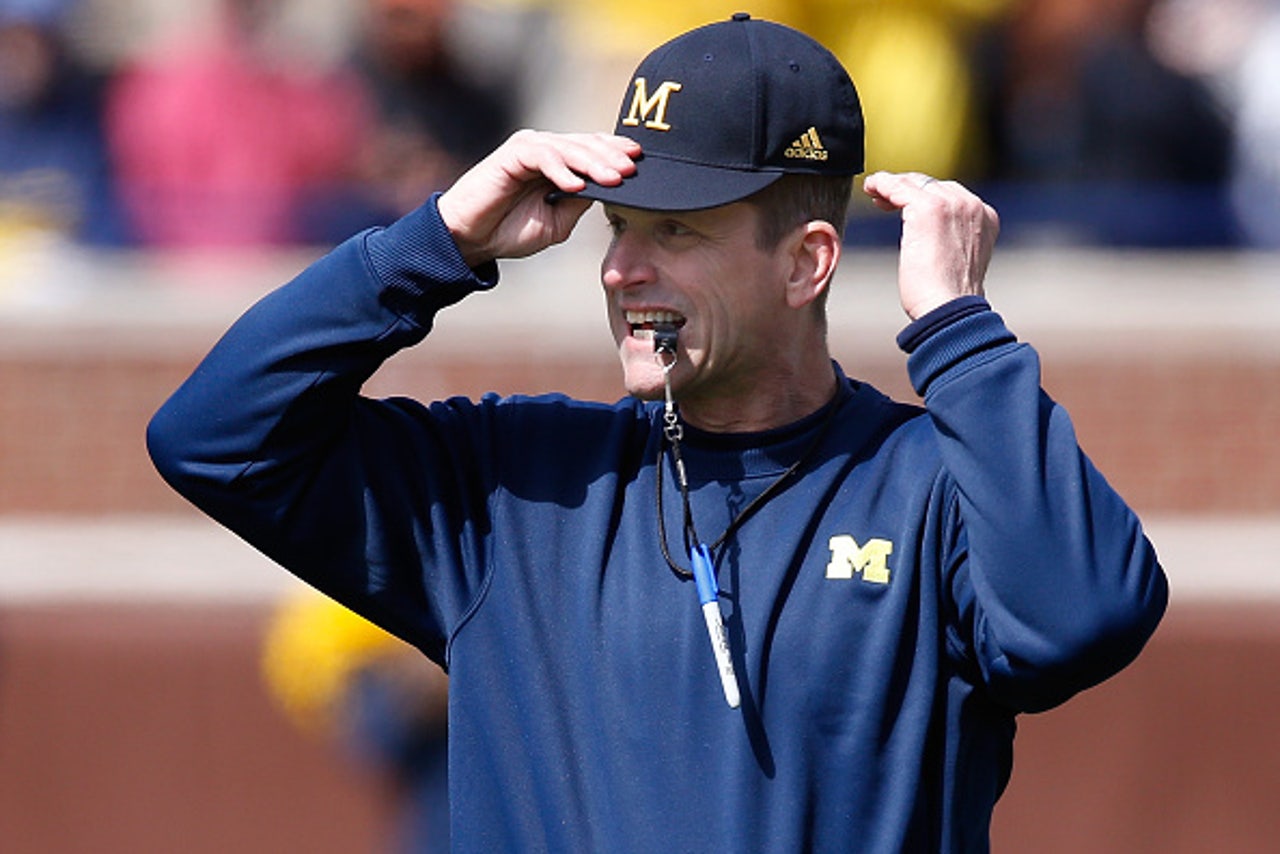 By Andrew Holleran
Jim Harbaugh is a confident man. The 51-year-old Michigan coach is also a frequent user of Twitter. That's a good combination. 
On Saturday, Harbaugh watched the Indy 500. He was apparently pretty impressed with the one-handed driving ability of NASCAR driver Jeff Gordon, who was driving the race's pace car. Gordon makes it look easy, according to Harbaugh. 
Harbaugh does too, though. He's "been there," he says.
"Jeff Gordon Indy 500 pace car driver doing it with one hand, making it look easy!" Harbaugh wrote on Twitter. "Been there."
Jim Harbaugh is pretty great.
More from College Spun:
---
---