Jeff Gordon flies like a Phoenix
March 1, 2011

As you know, Phoenix is more than a name of a city in Arizona. It's a mythical sacred firebird that is rooted in the history of the Egyptians and Romans. The special ability of the Phoenix is to be reborn from its own ashes.
What you saw Sunday in the desert around Phoenix International Raceway is that the demise of Jeff Gordon has been greatly exaggerated.
If you listen to Jeff talk about his motivation, it comes from not being considered a consistent race or championship winner any longer. That is a big motivation to Jeff and his new team. Remember, he is paired this year with last season's No. 5 car bunch. Little did we know that when owner Rick Hendrick made the three-team swap during the offseason that this would be the spark that lit the fire in the Phoenix we know as Jeff Gordon.
What Jeff did Sunday was remarkable. This is the start of his 19th season in the NASCAR Sprint Cup Series. Sunday marked the fifth crew chief Jeff has won for. Now the flip side of that: Crew chief Alan Gustafason has now won at Phoenix with three different drivers — Kyle Busch, Mark Martin and Jeff. Kyle's former spotter, Jeff Dickerson, is now Jeff's spotter.
To use a football analogy, it's like an offensive coordinator switching teams and taking his playbook with him. Sunday, you saw the No. 24 team use every play in that playbook to beat Kyle Busch. I think it is worth noting they were the only team that entire weekend that was able to do it. Kyle won the Camping World Truck Series race Friday night and then thoroughly dominated on Saturday by leading all 200 laps in the Nationwide Series race.
When Jeff yelled over the radio after taking the checkered flag, "We beat Kyle Busch," he was being sincere because he knows just how hard that was to do. A lot of Jeff's elation also stemmed from the fact he snapped a 66-race winless streak.
Overall for Hendrick Motorsports, it was a big, big weekend. A lot of people questioned what Rick Hendrick did in the offseason. Trust me, I have learned not to doubt him. I felt like the swapping around of teams and drivers would really complement the excellent people he already had in place.
You've heard me say before that Rick Hendrick never makes knee-jerk reactions. He doesn't make changes simply to make changes. He studies and analyzes each individual case.
Look at the situation Dale Earnhardt Jr. found himself in again Sunday. He had issues late in the race and got behind. In years past when he would get down late in a race, it just seemed like he would never recover. Sunday, under the guidance of new crew chief Steve Latarte, he was able to recover and got a top-10 finish. That was all a product of the motivation, encouragement and relationship he is developing with Steve.
So Jeff won the race, and guess where he went that night? To the 83rd Academy Awards, the Oscars. How fitting that he had just won his 83rd NASCAR Sprint Cup race. The victory in the desert also tied him with Cale Yarborough in the NASCAR record books.
I think it's cute that Jeff mentioned his young daughter, Ella, recognizes only two cars on the track — Kyle Busch's M&M's car and Jimmie Johnson's Lowe's car. Something tells me that before 2011 is over, young Ella will recognize Daddy's No. 24 Drive to End Hunger Chevrolet pretty clearly.
So we come off a storybook ending in Daytona with young Trevor Bayne winning. We started the season with a lot of momentum. Jeff will now keep that going leading up to Sunday's race in Las Vegas. Now, sure, it's still early in the season, but the momentum of the recovery of our sport is exciting.
Last year we had great racing, but people missed it and focused on the negative aspect of things. Now we have great racing and some great storylines that have fans excited again. NASCAR has more storylines than Lady Gaga has costumes. This is the best year ever for stories to follow and watch.
I think you saw the tension and drama of Daytona carry over into Phoenix both on and off the track. We even had the Big One at Phoenix collect 13 cars. Evidently the guys didn't get all that pushing and shoving out of their system at the 2.5-mile track, so they tried to continue it on the 1-mile track.
The drivers love going to Phoenix. It's a 1-mile track that you race like a short track. You have to have a fast car, but you have to be equally aggressive as a driver, too. The other reason drivers love going to Phoenix is because it's a great place to end winless streaks.
As I mentioned earlier, Jeff Gordon ended a 66-race drought there. In the past, Mark Martin snapped a 97-race winless streak at Phoenix. And Ryan Newman had gone 77 races without a win but went to Phoenix and ended that streak. Last year, you saw Carl Edwards break a 70-race winless streak by winning at Phoenix. So you can see why drivers look forward to going to Phoenix twice a year.
Also, I think the guys are more aggressive because of the changes in the points system this season. There are big, big advantages to winning races this year. This year, the top 10 slots in the Chase are determined by points, but the remaining two slots go to the drivers with the most wins and are among the top 20 in points but outside the top 10. I think those two wild-card spots that are determined by your number of wins during the season are on these drivers' minds.
So I think the schedule change for 2011 was a plus. And, again, I think the points system change was a plus. These guys are pushing it to the limit to try to win races because winning matters more than ever now. In addition to that, we have seen that if you fall out of these races early, you are going to dig yourself a mighty deep hole to try to get out of.
Another switch I think was beneficial this year was the change made to the nose on the car. And you have to tip your hat to Goodyear, which seems to finally have found a tire combination that works best for this car. We have seen record lead changes at Daytona and Phoenix. Yes, to borrow from the soap opera world, we've had the "Young and the Restless" now win races this year.
I just hope NASCAR doesn't go changing things. If the drivers want a two-car tango around Talladega, well, let them go. What does it hurt if drivers can talk with other drivers? These teams and drivers have to have some freedom they can control. The bottom line is all this is creating a sense of excitement about our sport that has been missing for awhile.
This has easily been the best start to a NASCAR Sprint Cup season we have seen in years. We just don't need to make any changes. Like Billy Joel sings "Don't go changin' . . . I love you just the way you are!"
---
---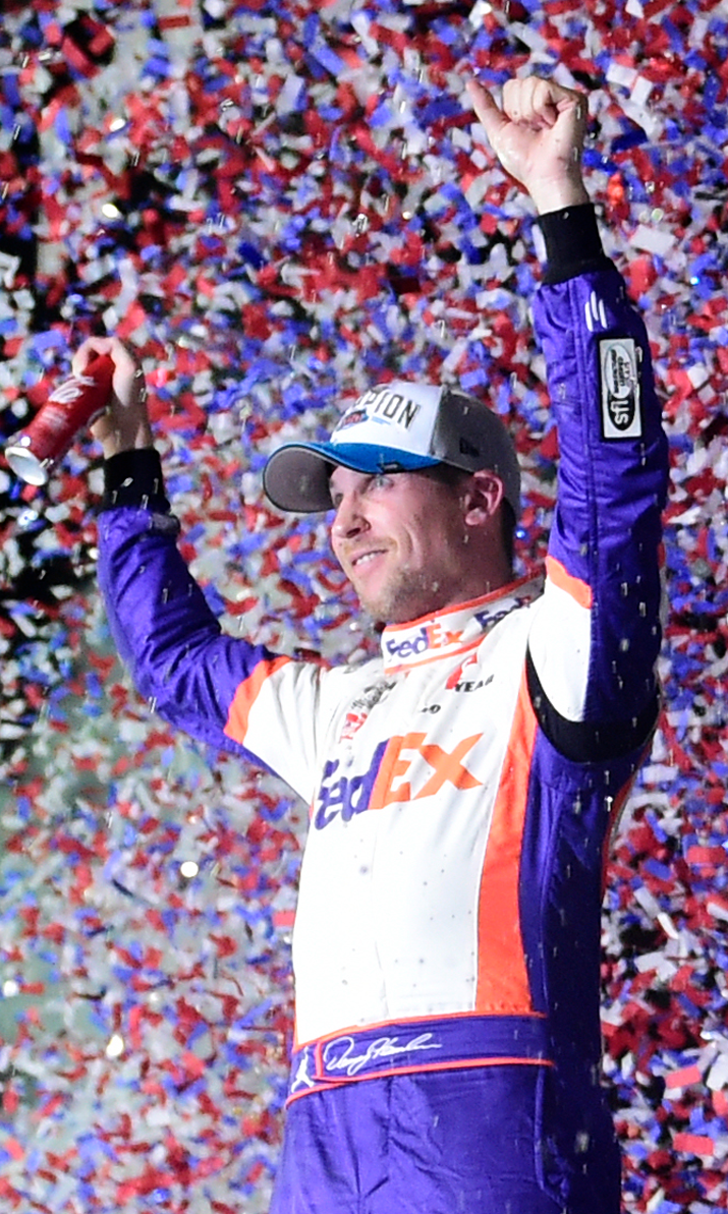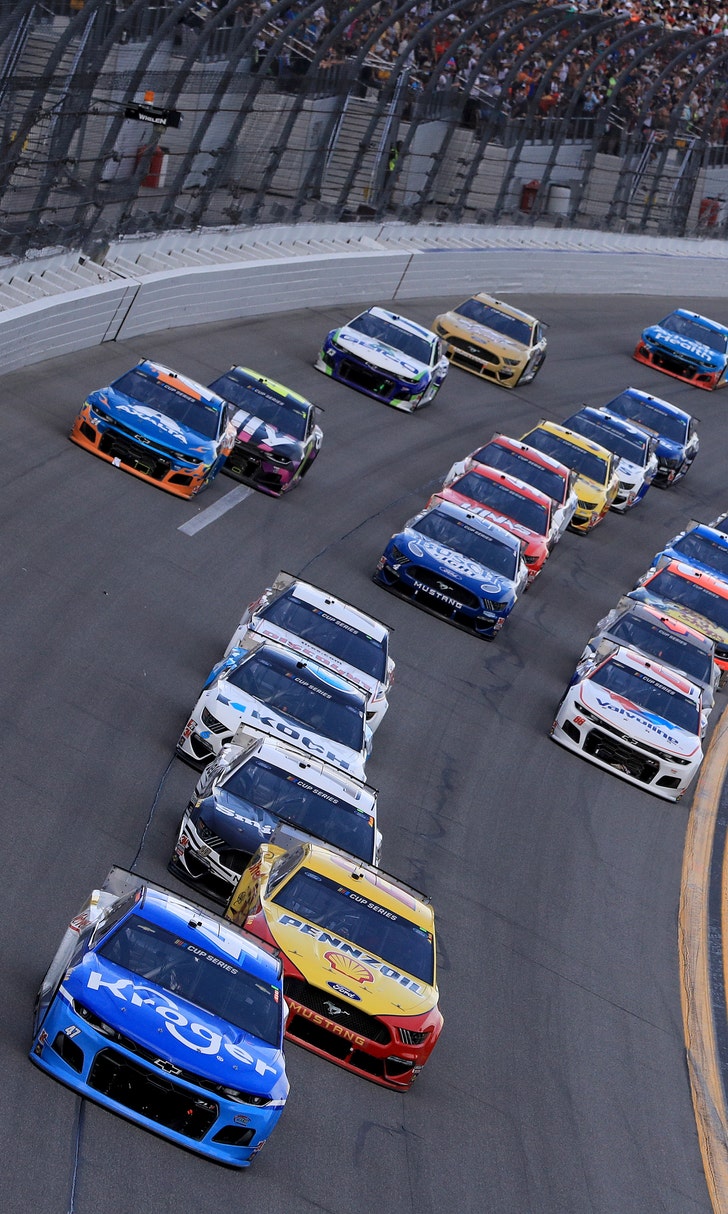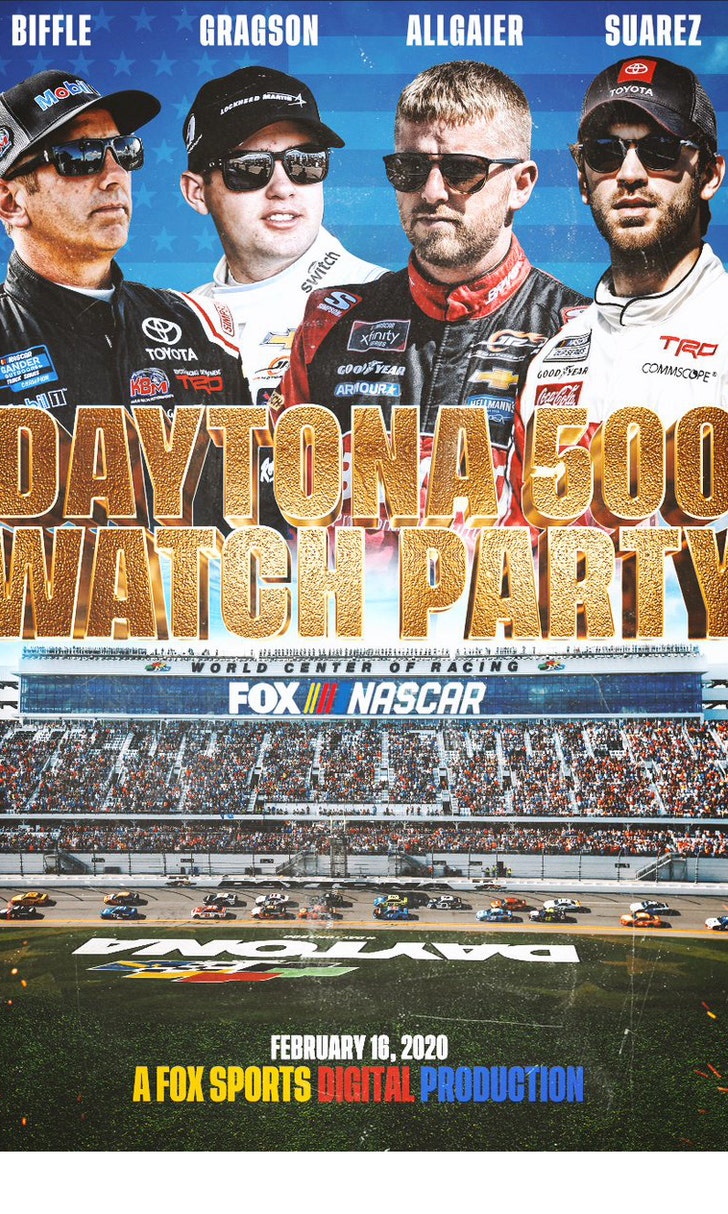 The Daytona 500 Watch Party!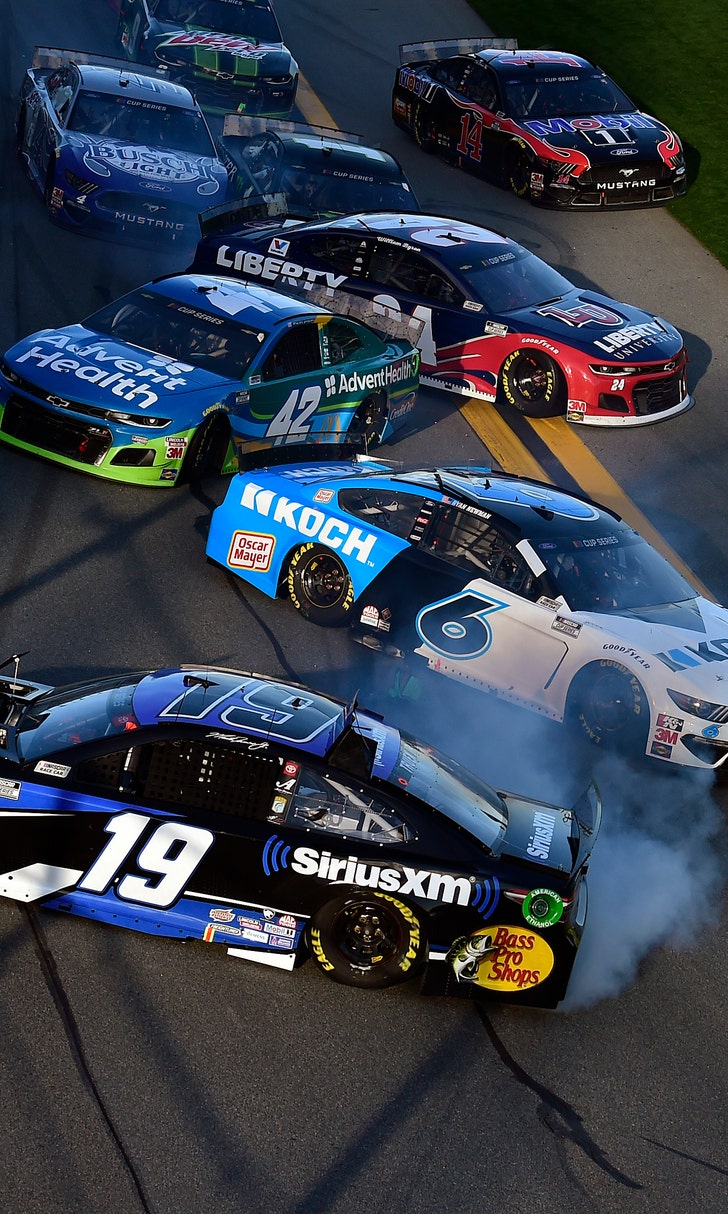 The Numbers Game At Daytona