NASCAR Cup Series
NASCAR Cup Series
Jeff Burton eager for Gen-6 era
Published
Jan. 17, 2013 12:00 a.m. ET

Over the last seven years, it's been difficult to ascertain whether certain drivers were in a slump or simply didn't acclimate to the Car of Tomorrow.
Yes, numbers tell part of the tale:
• Dale Earnhardt Jr. scored just two of his 19 career wins during the COT era. Of course, throughout that time Junior also switched companies and worked with five different crew chiefs.
• Jeff Gordon won three of the first 16 races in the COT, but only six additional races during the evolution of that car model after the roll-out year in 2007.
• Two of Jeff Burton's 21 career Cup wins were won behind the wheel of the COT — but then again, he's only earned four victories since moving to Richard Childress Racing in 2005.
Still, for veteran drivers that never found their groove in the Car of Tomorrow, could NASCAR's new Generation 6 ride provide a new lease on a stagnant phase in their careers by offering a better feel?
"I think the biggest thing that's going to help me is having a group of people around me that can give me what I need," Burton said. "What I need might be different than what Kevin (Harvick, teammate) needs. For whatever reason, I don't know why that is, over the last two years I haven't been able to put his setups in my cars and be successful.
"And that's a new thing. We never really had that trouble before. It's really just happened over the last few years. So, the biggest thing is getting the cars — my cars — to drive the way I want them to drive and for me to be comfortable. The last two years, my cars just haven't been comfortable to me. All the testing we've done with the 2013 car, my car has been real comfortable and really fast."
During Preseason Thunder at Daytona International Speedway last week, Burton, 45, was seventh-fastest in single-car runs on the final day of the test with a lap of 192.831 mph. Overall, speed was something the RCR cars lacked in 2012. Last season when Burton finished 19th in the standings and missed the Chase for the second consecutive year, his average qualifying effort was 23.1 with an average finish of 19.6 — behind both of his RCR teammates.
However, Burton said that while he's more comfortable in the Gen-6, the ability to scrap old methods and start anew might be just what Richard Childress Racing needs.
"The last two years have been perplexing to me as well as everybody around me," Burton said. "I think the car change is a good thing for me because I think it's a good thing for the company. I think we needed to start over, and it's easier to start over when you have a whole new project than going from one car to the next."
Burton is also encouraged by the addition of Dr. Eric Warren, whom RCR hired as director of competition in October. The company had a void in that role for most of last year after Scott Miller defected to Michael Waltrip Racing at the end of 2011.
And Burton is pleased with the reunion of his former crew chief Luke Lambert — an up-and-coming pit boss with an engineering degree from North Carolina State University — who worked with Burton for the 17 races in 2011 before nearly winning the Nationwide Series title with Elliott Sadler last year.
"Luke being onboard is a huge comfort to me," Burton said. "I believe that having Eric Warren onboard and bringing the people that he's brought in is a good thing for us. We have new engineering on our team — there's a lot of positive things going on. We're trying. We're trying really hard."
---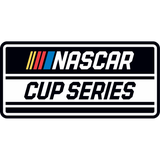 Get more from NASCAR Cup Series
Follow your favorites to get information about games, news and more
---