J.J., team show title form at Indy
BY foxsports • July 29, 2012
Sunday's victory in the Brickyard 400 was a statement win for five-time NASCAR Sprint Cup champion Jimmie Johnson.
With two laps remaining in the race, Johnson extended his lead over Kyle Busch to 5.3 seconds, prompting his former Hendrick Motorsports teammate to quip, "If it wasn't for the (No.) 48, we were probably in our zip code on the rest of the field, but Jimmie Johnson was in his own country today. We just couldn't keep up with him."
Greg Biffle, who finished third, said it didn't matter where a driver was on the restarts. It was just a matter of time before Johnson would blow past the competition and move to the point.
"He was going to pass you in about four or five laps anyway," Biffle said. "His car was just really, really good. Sometimes you don't want the guy behind you, if inevitably he's going to pass you no matter what. Sometimes it's not an advantage to be in front of him, to be honest with you, because it puts you in a position for more guys to be battling with you than the one. But he ran me down in two laps from 25 car lengths."
With Biffle holding just a five-point lead over Johnson for third place in the standings – and with two fewer wins – he needs to be worried. The speed that Johnson had at Indy is certain to transfer to tracks such as Pocono and Michigan.
But considering that each year Johnson has won at the Brickyard, the No. 48 Hendrick Motorsports team has gone on to win the Chase for the Sprint Cup, the rest of the field should be concerned as well.
"From a performance standpoint, we're as strong as we've ever been," Johnson said. "We've had issues late in a race that's cost us track position for a variety of reasons, and that's the part that we need to make sure is buttoned up before the Chase starts and carry that through the Chase.
"But from a performance standpoint, these are amazing race cars. We've made a lot of progress through the offseason and then getting started this year. I feel really good about the Chase I'm ready for it to start."
But first, Johnson must conquer the next six races before the Chase begins. Here's a review of his performance at those tracks:
Pocono Raceway – Yes, there's been a repave on the 2.5-mile tri-oval but Johnson finished fourth there in June. He has two wins at Pocono and an average finish of 8.8.
Watkins Glen International – One of four active tracks where Johnson has yet to win, but his average qualifying effort of 6.5 is stellar and he finished 10th there last year.
Michigan International Speedway – Another repaved track, but Johnson finished fifth there in June. No, he hasn't won on the 2-miler yet, but his teammate Junior, who shares the same shop on the Hendrick campus, has won there twice.
Bristol Motor Speedway – Johnson earned his first and only win there in 2010. BMS has reconfigured the track, but with the resources of HMS, the No. 48 has always acclimated quickly. Johnson has finished ninth or better in six of his last seven starts.
Atlanta Motor Speedway – For years, intermediate tracks have been J.J.'s bread and butter. Three of his 58 wins were earned at AMS, where he has an average qualifying effort of 8.6 and an average finish of 10th.
Richmond International Raceway – Another track where Johnson has three wins – although none since 2008. However, in his last five starts, he's finished 10th or better in four races.
Three victories for the 2012 season places Johnson in a three-way points tie with Tony Stewart and Brad Keselowski at this point heading to the Chase. While Stewart is the defending series champion, Keselowski has yet to experience a title battle down to the wire in Cup. That's where Johnson's crew will definitely have an advantage.
"I feel as though the product we're bringing to the racetrack right now is very competitive week in and week out, and once again, it's in the details," Knaus said.
"Jimmie does a fantastic job of driving the race cars. But he can't clearly do it without good pit stops and a good race car, and Jimmie communicating what it is that he needs in the race car, how comfortable he is in the car ... being able to understand where we're at and the level of communication that we've got right now is really good. And remember, he's awesome, there's no doubt about it. He's the best race car driver that we've got in the sport right now."
And with Johnson at the top of his game, trying to catch him for the title might be as futile as it was for the competition at Indy.
If not for bad luck ...
Matt Kenseth can't wait to get out of Indy. However, he'll be leaving the points lead when he goes.
Kenseth's weekend started with kicking over his coffee in his motorcoach, then scraping the wall with his car on the first lap of practice. Despite qualifying 10th and leading a lap in the race, Kenseth completed just 132 laps before Joey Logano bounced off of Trevor Bayne and collected the No. 17 Ford in the process.
"I kept getting on the outside of the restarts and it seemed like I couldn't do anything right there," Kenseth said. "We got behind on our last stop. We could stay up in the top 10 most of the day but we didn't have a better car than that. If you put us seventh or eighth we could run there and if you put us 15th we would run there unfortunately.
"We got back there and some guys were driving pretty crazy. I guess at the very end of it (Bayne) and (Regan Smith) were mad at each other and running into each other and then (Joey Logano) was trying to pass (Bayne) and just lost control of his car."
Kenseth finished 35th and dropped to second in the points standings. He trails Dale Earnhardt Jr. by 14 points.
Three's a charm
Jeff Gordon scored his third top-five finish of the season with his fifth-place showing at Indianapolis Motor Speedway.
For Gordon, it was his 11th top-five at the Brickyard and the 12th time in 19 races that he's led at least one lap.
"My car was really tight, especially on that outside lane and a little bit too tight in traffic," Gordon said. "But it was fast, really fast. We proved it all day long by running up front and passing cars. But with 20 (laps) to go, you lose spots like that, it's going to be hard to make it up.
"But we got to fifth, so that's really solid for our guys. We will take this top five here in Indy."
Gordon gained two points positions and is currently 15th in the standings, 79 points outside of the Chase. However, without a win this season, Gordon sits sixth in the wild-card standings.
Numbers game
15: Top 10s this season for Dale Earnhardt Jr. and Jimmie Johnson.
10: Consecutive Brickyard 400 wins for Chevrolet.
9: Race leaders and 17 lead changes.
8: Wins for Hendrick Motorsports at IMS.
Say what?
Brad Keselowski, after making contact with Regan Smith on the Lap 101 restart and being shuffled back from first to seventh:
"We definitely made contact. I'll talk to him about it. I just raced (Smith) real clean and didn't get the same in return. That's racing."
Keselowski led the race three times for a total of 22 laps before finishing ninth. He also moved up to ninth in the points standings.
---
---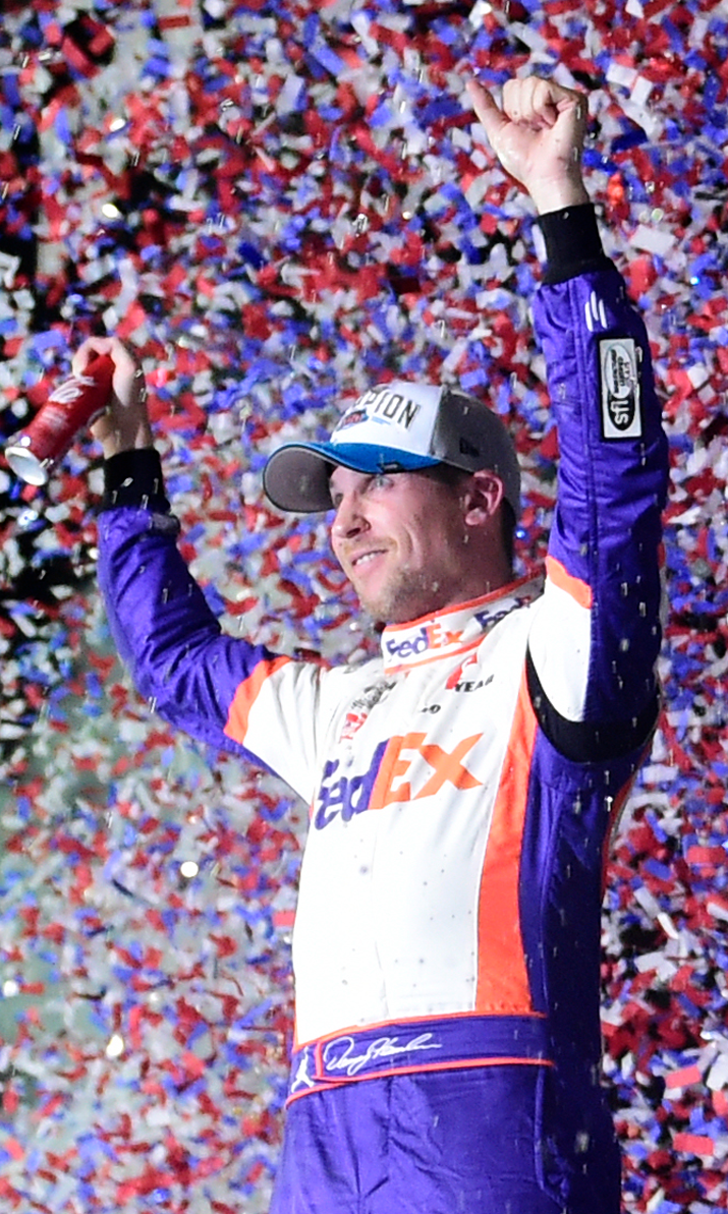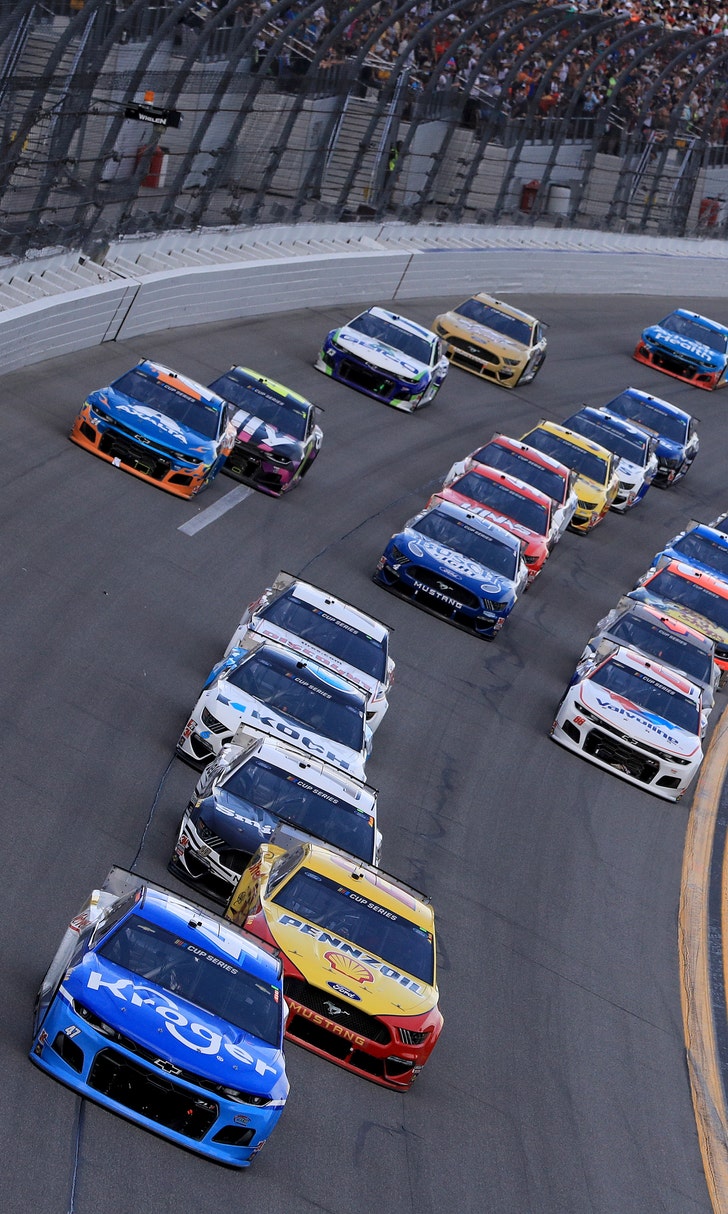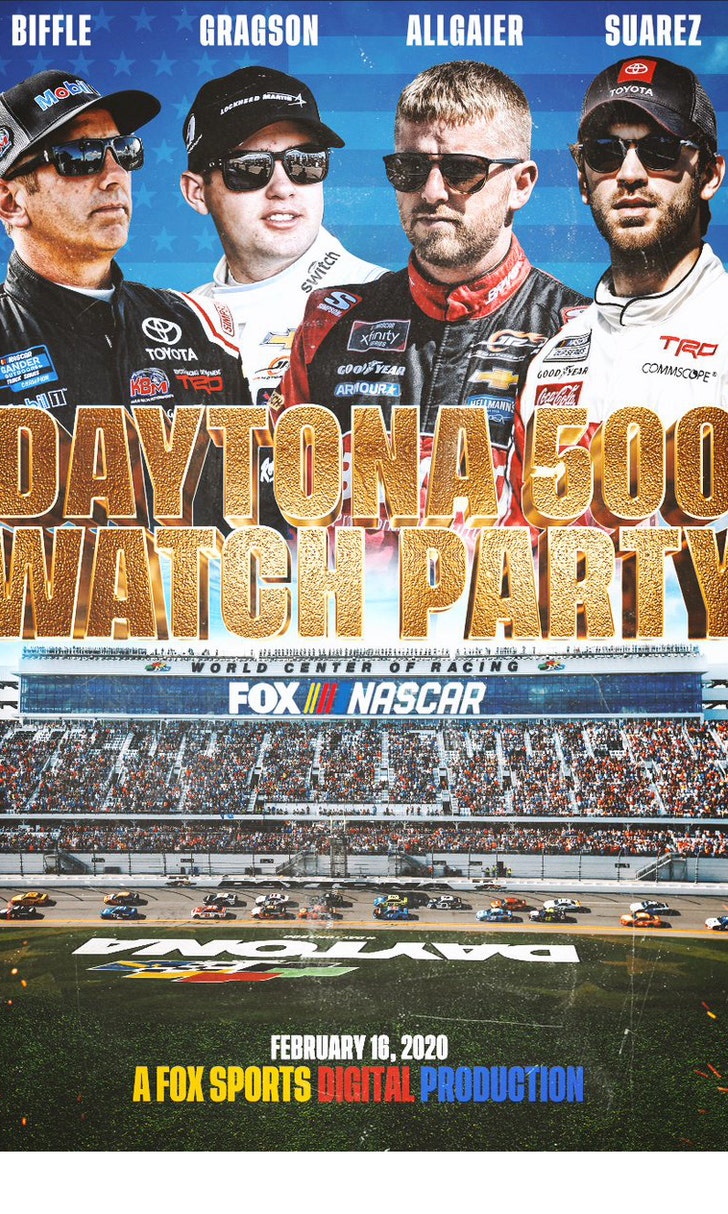 The Daytona 500 Watch Party!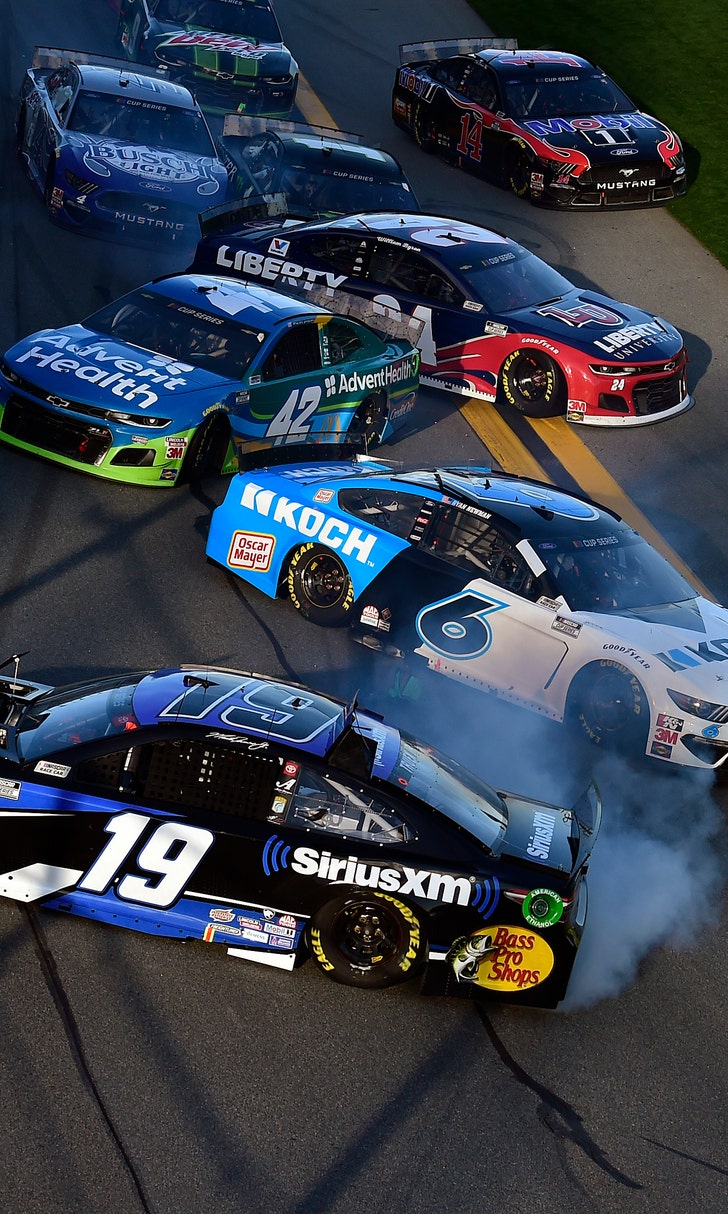 The Numbers Game At Daytona