NASCAR Cup Series
NASCAR Cup Series
It's time out – not time off
Published
Apr. 9, 2012 1:00 a.m. ET

First off, let me say I hope everyone had a blessed Easter. I hope many of you got to spend time with your friends and family. You know, this past week was the first one since Daytona in February when the teams weren't headed to a race somewhere. However, I view it as time out instead of time off.
To use a basketball analogy, since my Kentucky Wildcats won the NCAA championship, it's a time for the team to come over to the bench and take a brief look at where they are. These first six NASCAR Sprint Cup races have been really challenging in every kind of way, and this timeout can prove most beneficial to a lot of teams.
Think about the fact we've been to six tracks and every one of them was different from the others. We started at Daytona in February on a 2-1/2-mile track. We left there and, in early March, were at Phoenix International Raceway, which is a 1-mile track.
From there it was off to Las Vegas and its banked, fast 1-1/2-mile surface. Coming back across the country brought us to even higher banks but a much smaller track — with concrete, no less — Bristol Motor Speedway. Then the teams turned around and went back across the United States to Auto Club Speedway in Fontana, Calif., where they raced on a 2-mile track. Yes, you guessed it — the teams then left the West Coast for rural Virginia and the paper clip we lovingly call the little half-mile Martinsville flat track.
If you stop and look at those six different tracks and the six different configurations, it's somewhat of a six-race test session, in my book. You learn so much that will apply to the other tracks we will visit the rest of the season. The only thing we haven't raced on yet this year is a road course.
That's really important, especially this season as our sport switched over to electronic fuel injection. Now the teams have a good benchmark of how the engine responds to all these different surfaces and, with the racing at Daytona, how it works with a restrictor plate. This stretch also has helped the teams learn how to manage pit-road speed. So they have learned a lot in these first six races.
All the data the teams have accumulated will help them right away. The race at Talladega Superspeedway is in four weeks, so look for the teams to be even better at the pack racing than they were in February at the restrictor-plate race at Daytona. Phoenix is kind of flat, so it has a little Richmond in it, and the teams will be there at the end of this month.
The race at Las Vegas is going to help the teams at a majority of tracks because of its mile-and-a-half design. The data you got from there can be applied as early as this weekend at Texas Motor Speedway which is also a mile-and-a-half track. It will also carry over at Charlotte Motor Speedway, Kansas Speedway, Chicagoland Speedway and Atlanta Motor Speedway.
Bristol, with its high banks and concrete, will be able to provide information the teams can use at Dover International Speedway, which is a mile in length with 24 degrees in banking and also all concrete. In June, the teams head to Michigan International Speedway for the first time and they can take some of what they learned at Fontana and apply it.
I know because they are both 2-mile tracks that folks call them sister tracks. The reality is they are far from that. The repaving that has been completed at Michigan puts a little kink in things. That's going to make Michigan far and away the fastest track on the circuit.
Some NASCAR drivers have completed a tire test there with straightaway speeds reaching 215 mph. That's really not that surprising with all the new grip the track will have. So the track will be "bad fast" at first and then you will see the speeds drop. The more cars that get on it, the more rubber that will be put down on it. Mother Nature and her cold Michigan winters will be hard on that new asphalt surface. So my point is that as the track wears, the speeds will come back down.
With the heavy braking, cutting through the middle and accelerating off the corners that we do at Martinsville, it has some road course in it. So the teams might learn some characteristics that will apply once they go to the road courses at Sonoma at the end of June and Watkins Glen in middle August.
So you can see where the first six races have been very useful and very helpful to the teams. The teams have accumulated a lot of much-needed data that can be applied elsewhere. Teams also have had a good glimpse at not only their strengths, but, more important, their weaknesses.
All four manufacturers have won a race and a pole position this season. Stewart-Haas Racing has been your dominant team so far, with Tony Stewart winning two races and teammate Ryan Newman winning two weeks ago at Martinsville.
With the teams identifying both strength and weaknesses, they have a game plan as we now start a 14-race stretch.
The EFI data over the first six races of 2012 will prove invaluable to the teams. It will show what the drivers' tendencies are. You can monitor the car and how it reacts. You can look at not only engine performance but also look for areas of improvement.
So the timeout, as I like to call it, this past week has come at a really good time. It gives teams a chance to analyze and interpret all this data they now have at their fingertips. The goal is to capitalize on that and use it to move forward.
Saturday night, racing will be very fast under the lights at Texas Motor Speedway, which is one of those 1-1/2-mile tracks I mentioned earlier. Texas is the place where I tell folks to man up because it's big-boy racing. It is simply breathtaking how fast you get around that joint.
As you know, there were a lot of driver and crew chief changes during the offseason. Some worked immediately, and it looks like some need a little more time to see if they will pay off.
Matt Puccia replaced Greg Irwin in July 2011 as Greg Biffle's crew chief, and that is a combo that has really clicked. The changes were almost instantaneous. In fact, the No. 16 car led races in five of the last seven events in 2011. Now, a few months later, that team is sitting on top of the NASCAR Sprint Cup points standings. It has four top-10 finishes, plus three consecutive third-place finishes, in only six races this year.
Pairing Kevin Harvick with Shane Wilson has seemed to work out well. Of course the most publicized crew chief change was Steve Addington coming to the No. 14 team of Stewart. As mentioned, that team hasn't skipped a beat since winning the championship with crew chief Darian Grubb in 2011. Stewart already has two wins this year.
Grubb is doing just fine, as well. He moved over to become Denny Hamlin's crew chief. Those two guys won at Phoenix in only their second race together.
Clint Bowyer and crew chief Brian Pattie have worked out really well. I was actually expecting a little more out of the new combination of Juan Pablo Montoya and Chris Heroy. Again, though, it has been only six races, so we need to give that combination a little more time. Todd Berrier has gone over to become Bobby Labonte's crew chief, and he has that team running a lot better.
The timeout last week gives the owners, drivers and crew chiefs time to evaluate a lot of things. It's also a perfect opportunity to take a look at the performance and make changes if necessary to your pit crews. As we always preach, the key is chemistry. When you hit on that magical combination, whether it's a driver/crew chief or members of your pit crew, the results can be substantial.
I had an interesting conversation with my 12-year-old nephew last week. Obviously, he is just outside the much coveted 18-34 demographic that the advertisers and television executives want. He said he had watched some of the races, but especially liked Daytona.
When I quizzed him further about why he liked Daytona so much, he mentioned it was cool watching races on a Monday night, but, more important, he thought it was really cool when that jet dryer blew up.
It got me thinking that these young fans or the Xbox crowd might think this is what they expect to see every time they tune into a NASCAR race. I really don't think they realize that jet dryers blowing up and cars turning over and tumbling down the track like Jeff Gordon did at Daytona isn't what NASCAR racing is all about.
I think when they don't see that, they get bored and lose interest. Maybe the art of racing and driving cars really fast inches apart from each other doesn't hold the total excitement they desire. So that's just some of the insight I picked up on from my nephew and his buddies.
Having the off weekend also gave me the chance to enjoy the Masters. I want to congratulate Bubba Watson on his great win. He now has one of the green jackets and joins a very elite fraternity. It's like winning the Daytona 500. It's not just a win you enjoy until the next one. It is something that stays with you for the rest of your life.
I don't know Watson personally, but Hamlin and my brother Michael do. They both tell me he is a really good guy. He's from Georgia and a good Christian man. He and his lovely wife just adopted a new baby boy.
He gave a quote that I had never heard of before, but it really put things into perspective for me. Race fans always like to ask me if I had ever dreamed of winning as many races, championships or even being elected into the NASCAR Hall of Fame. I never really had what I felt was a really good answer for them.
Well, Watson sure has the most perfect one. He said Sunday, "I never got this far in my dreams." I just think that is an awesome quote. That really sums it up. That's a quote I'll never forget. Like the late great Jack Benny was famous for "borrowing" a joke from another comedian, well I might just have to borrow Watson's quote every now and then.
So here we are off to the Lone Star State. Just a reminder that with a Saturday race, the schedule is somewhat different. There will be a two-hour NASCAR Sprint Cup practice on Thursday this week at 5:30 p.m ET. You can catch that practice, plus the Friday final practice and qualifying all on SPEED.
Then, Saturday night under the lights you can catch all the action with our NASCAR on FOX coverage. So it's time for the big "T" and I don't mean trouble. "T" is for Texas and as the old saying goes, "Don't mess with Texas."
---
---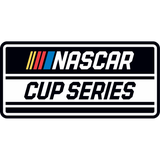 Get more from NASCAR Cup Series
Follow your favorites to get information about games, news and more
---