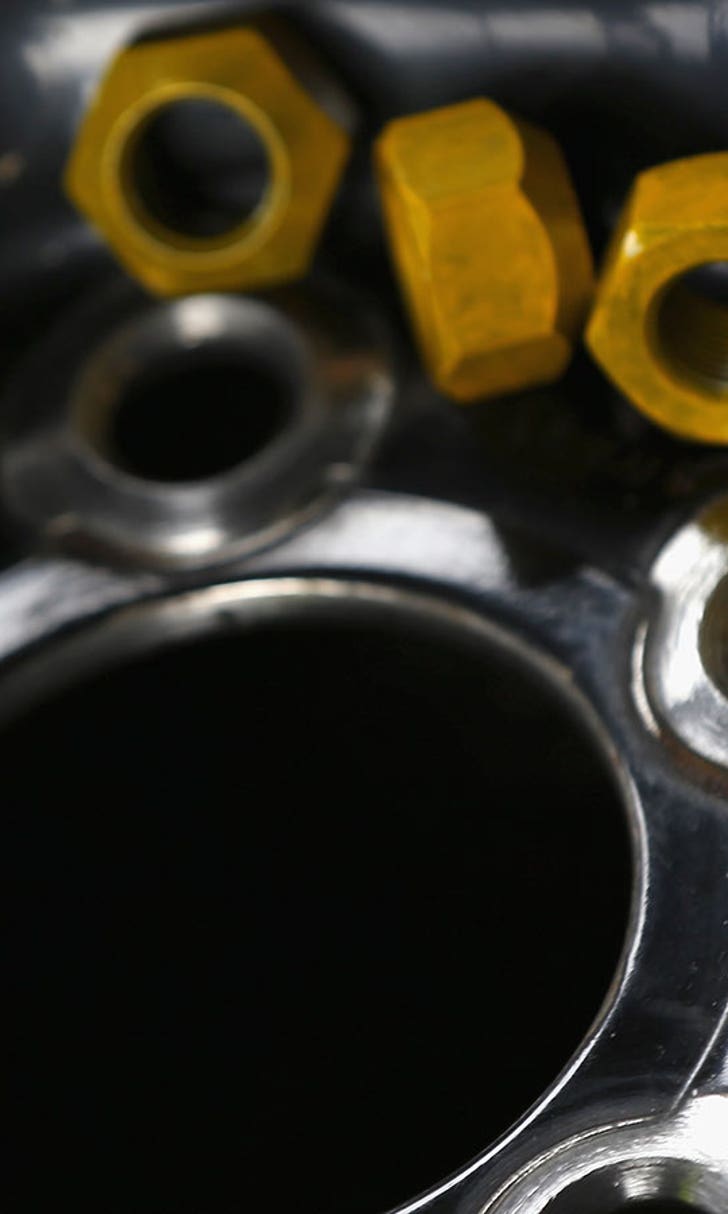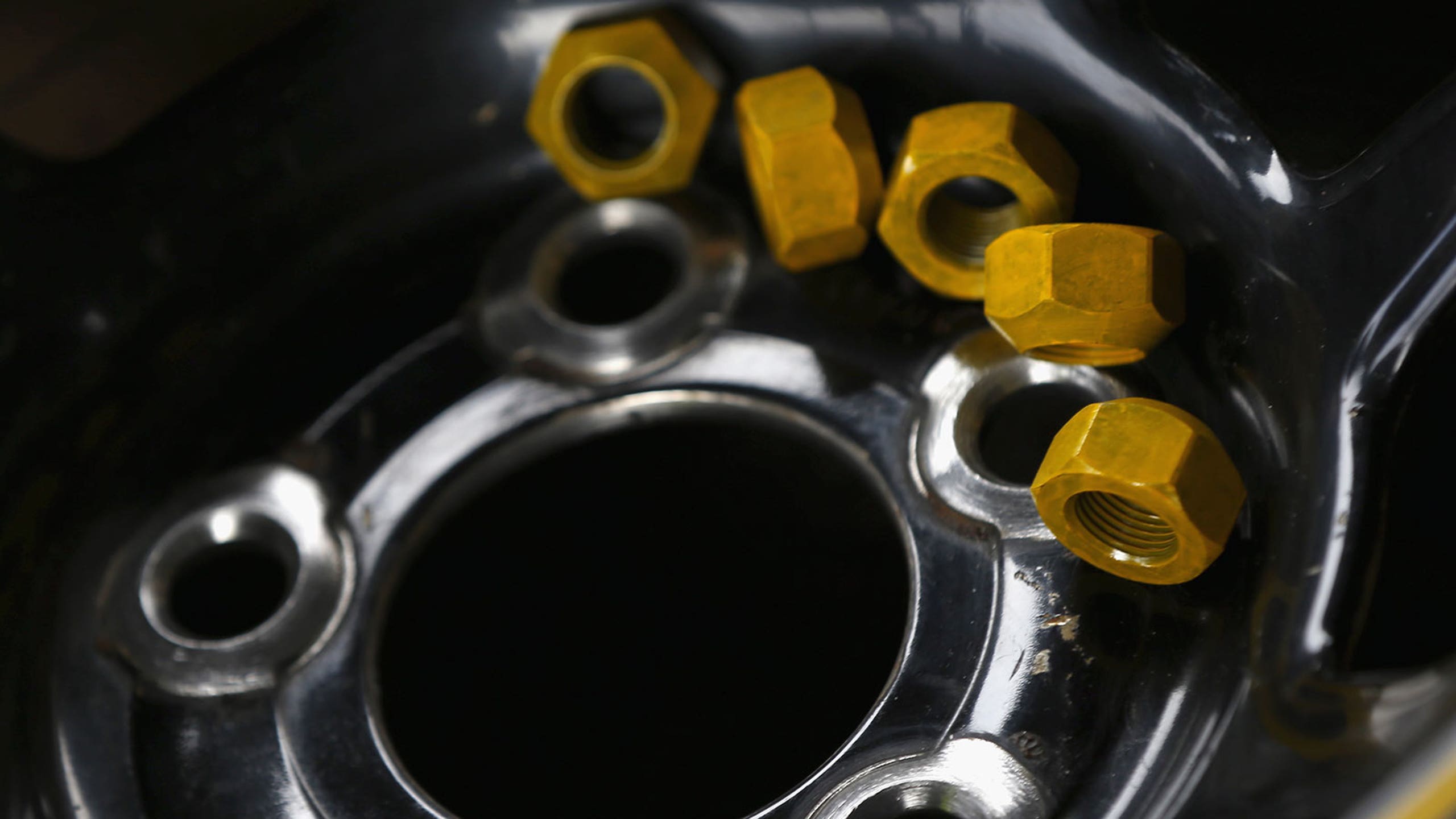 Is NASCAR's automated pit road officiating system a game-changer?
BY foxsports • February 3, 2015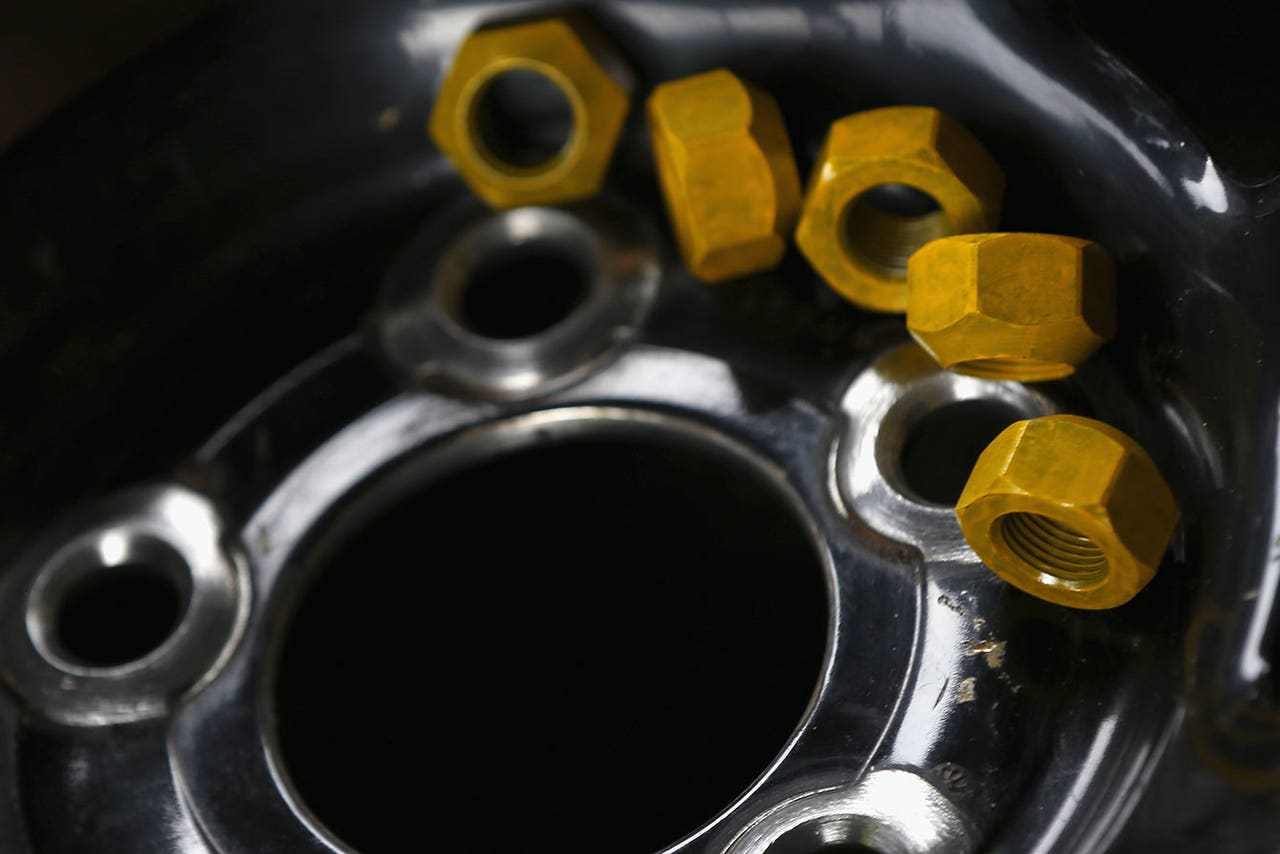 For the 2015 season, NASCAR has unveiled a new automated pit road officiating system relying on multiple cameras and technology to take the implementation of rules out of the hands of officials in an effort to bring a level playing field and increase safety on pit road.
As part of the new system, no NASCAR officials will go over the wall during pit stops. By eliminating the official over the wall, NASCAR has also eliminated the penalty for missing lug nuts, leading many teams to figure out a way to take advantage.
In the past, when a driver felt a vibration was caused by a loose lug nut, he typically hit the radio and pleaded with his crew chief to come back to pit road while lambasting the tire changer who missed the lug.
While it may seem like something teams would want to avoid, drivers, crew chiefs and pit crews are planning on possibly tweaking their strategy to take fewer lug nuts in an attempt to speed up pit stops and gain positions on their competition.
Although the penalty for missing lug nuts no longer remains, NASCAR has introduced a new P3 penalty for tires that fall off as a result of loose or missing lug nuts.
A P3 penalty in the Sprint Cup Series consists of losing 15 driver and owner points, a fine ranging from $20,000-$50,000, suspension of the crew chief and/or others for one or more races, plus probation for six months.
"It's an added penalty to the rule book to make the teams more accountable," said Robin Pemberton, NASCAR's senior vice president of competition and racing development. "We want to use that (automated) system and capitalize on that system. We want to put more meat into parts of the pit stop that are really more important; the safety aspect and just keeping a level playing field."
So while the reward of gaining track position and beating the competition with a faster stop is there, the harsh penalties in place if it does not go according to plan are quite stiff. This has many crew chiefs weighing that risk versus reward balance as they look ahead to the 2015 season.
Entering his first full season as a Sprint Cup Series crew chief, Justin Alexander is not prepared to take the risk of taking fewer lug nuts to speed up a pit stops.
"We're not going to justify taking three (lug nuts). We're going to put five on the car," said Alexander, who took over the crew chief role on Paul Menard's No. 27 Chevrolet in October 2014. "Ultimately putting three on the car speeds the stops up, but you run the risk of having loose wheels and run the risk of having to come back down pit road under green. NASCAR's put stiff penalties in place if the wheel comes off on the racetrack -- one of the stiffest penalties I think there is. It's not something we want to flirt with. We're going to do like normal."
Alexander admits if other teams began to beat Menard off pit road by taking fewer lug nuts, the No. 27 team might have to reexamine its approach.
Menard, meanwhile, is already prepared for stops in which the team does not hit all five lugs.
"There will be times we put four on, for sure," said Menard. "The wheel's not going to fall off with four tight lug nuts. The guys train to put five on every time and if they miss one or have the fifth one loose, as long as they have the other ones tight, it won't be an issue. As a driver, I don't want my wheel to fall off, obviously, so there's a risk-reward there."
Much like Alexander, crew chief Chris Heroy anticipates putting five lug nuts on tight during each stop, with the possible exception of the "money stop" at the end of a race.
"You've got to finish to finish first. You've got to get to the end," said Heroy, crew chief for Kyle Larson at Chip Ganassi Racing with Felix Sabates. "Chip's big mantra is do the obvious things right, so having the wheels fall off during an automobile race is not the right thing. You must keep the wheels on the auto."
Alan Gustafson, crew chief on Jeff Gordon's No. 24 Hendrick Motorsports Chevrolet, compared sending a car out with three or four tight lug nuts to a part on the car that is made lighter than normal, but cannot last throughout the entire race.
"You have to have that balance, and we'll search it out," said Gustafson. "Our focus is to put a car on the track that performs at a high level, and a pit crew that can do five lug nuts faster than anyone else. That's what we'll focus on doing. If for some reason the sport goes in a different direction and we can't compete with doing five, we'll adjust."
Team Penske crew chief Todd Gordon believes the move toward hitting fewer lug nuts in is going to take place due to the competitive nature of the sport, but will not be a "game changer."
"If the (tire) changer feels like he's hit a good pattern, he may leave a nut early," said Gordon, crew chief for Joey Logano. "That's a choice he's got, but he could have done that last year. Really, the rule was you have to leave with lugs on all the studs, not lugs tight on all the studs. That piece isn't much different. The piece that is a big difference is that last year a changer may have run at 90 percent, because he didn't want to take the chance of knocking a nut off a stud. That penalty is no longer there. So he can go at 100 percent and if he knocks one off and hits the other four, he's good."
Gordon believes the lack of enforcement will speed up the pit stops just a little bit now that tire changers can go 100 percent all the time, but other aspects of the new pit road officiating rules are a bigger concern.
Yet when it comes down to the end of the race, Gordon believes hitting fewer lug nuts will become yet another strategy call made to try and beat the competition.
"It's a performance business, and we're trying to beat people," said Gordon. "You have to take every avenue you can to be more competitive."
NASCAR is a monkey-see, monkey-do business in nearly every aspect, and this new innovation seems to be no exception.
---
---