Indy 500 champ Tony Kanaan chasing history
BY foxsports • July 25, 2013
Tony Kanaan is still getting accustomed to hearing his new title: Indianapolis 500 champion.
After dealing with so much bad luck and so many years of frustration at Indianapolis, who could blame the Brazilian driver for mistaking those words now being applied to his name?
''There's nothing like winning at Indy, just ask Tony,'' five-time Grand-Am champion Scott Pruett said during a conference call Tuesday.
''What?'' Kanaan said.
''I said there's nothing like winning at Indy, right Tony?'' Pruett repeated.
''No. I mean, look at where I'm at. Look at the job I got by winning Indy,'' Kanaan said.
What the elusive Indy victory did for Kanaan's profile cannot be measured by money or trophies alone.
It put him on center stage, giving him a chance to tell his story to the American public and show late-night television audiences the passion and humor that turned a foreign driver into one of Indianapolis' fan favorites. It gave him an opportunity to honor a promise he made to his 6-year-old son, Leo, by handing him the Borg-Warner Trophy. And it helped him get back to his favorite venue sooner than anyone expected, so he could chase a historic second win at Indy in a car nobody dreamed he would drive.
On Thursday, for the first time, Kanaan hopped into a Grand-Am car and teamed up with Joey Hand to qualify 10th in Chip Ganassi's No. 02 car. It's Kanaan's first trip back since winning the 500.
''I got so lucky, my kid is on vacation with me this month from Brazil. This deal came up a week ago. Coincidentally he gets to be here,'' Kanaan said. ''He wasn't here at the 500. He's all excited. He's never been to Indianapolis. It's a great fit.''
It could be a bit for the 38-year-old veteran, too.
Though he's started the last 12 Indy 500s, this will mark the first time he's crossed the yard of bricks going from left to right and the first time he's driven on the historic track's much newer road course. And though he's competed in sports cars previously, he's never competed on Brickyard 400 weekend or in this version of racing - the Grand-Am Rolex Series.
The affiliation with Ganassi, which Kanaan says opened up because of the wrist injury to Ryan Briscoe, also has raised questions about his future in IndyCar. Next week, Kanaan officially becomes a free agent when his deal with KV Racing Technology expires and some believe Kanaan could be headed to Ganassi's shop where he was given a guest pass this week.
''I'm in negotiations with KV right now. It's not a secret that we need funding. We don't have it yet at KV. Me and Jimmy (Vasser), we have an agreement until Aug. 1. I'm not going to go out there and shop around or offer myself. But after that, I need to look around,'' Kanaan said. ''I don't want people to read into it because, really, there is nothing to it.''
The good news is Kanaan will have plenty of support preparing for Friday night's race.
Besides having his family in town, Kanaan will get guidance from co-driver Hand and the two other Ganassi drivers, Scott Pruett and Memo Rojas. He could even turn to an old friend, Brazilian Rubens Barrichello, who is teaming with Doug Peterson for Doran Racing. Kanaan and Barrichello found out the same day they would be driving in this race at Indy after they competed together in the 2012 Indy 500.
And if either wins, it would mark the first time any driver has won two major events in Indy history. Barrichello won the 2002 U.S. Grand Prix while driving in Formula One.
Others have tried. Juan Pablo Montoya, who drives for Ganassi's Cup team, won the 500 in 2000 as a rookie and has competed in both the U.S. Grand Prix and Brickyard 400 but has not made it back to Victory Lane. He'll get another shot this weekend. Ed Carpenter, this year's Indy pole winner, and Wade Cunningham both won IndyCar's developmental series race here, the Freedom 100, but have not won the 500.
Kanaan may have the best shot of all.
''I think Tony's obviously got momentum, especially at this place, and I think all of the positive energy from everybody to him and to me and to the Ganassi program could make it a good chance to win,'' Hand said.
Barrichello and Kanaan aren't the only familiar names in town.
Christian Fittipaldi, the 1995 Indy 500 rookie of the year whose uncle, Emerson, won two championships and two 500s; AJ Allmendinger, who competed in May's 500 and was a regular on the Cup circuit until failing a drug test last summer; and former Indy starter Max Papis will all compete in the Grand-Am race.
American Jordan Taylor, however, took the pole after turning a fast lap of 1 minute, 22.251 seconds Thursday afternoon. Chad McCumbee, the top qualifier in the Grand-AM ST Series, also is a familiar face to Americans. He played Dale Earnhardt Jr. in the television movie ''3: The Dale Earnhardt Story.''
But it's Kanaan who will be the most watched.
''It's kind of weird doing a turn one on the opposite side, but I'll get used to it,'' Kanaan said. ''I'm just going to relax with my son. I'm going to take him to the museum to do a tour and show him around a little bit. He's never been here.''
---
---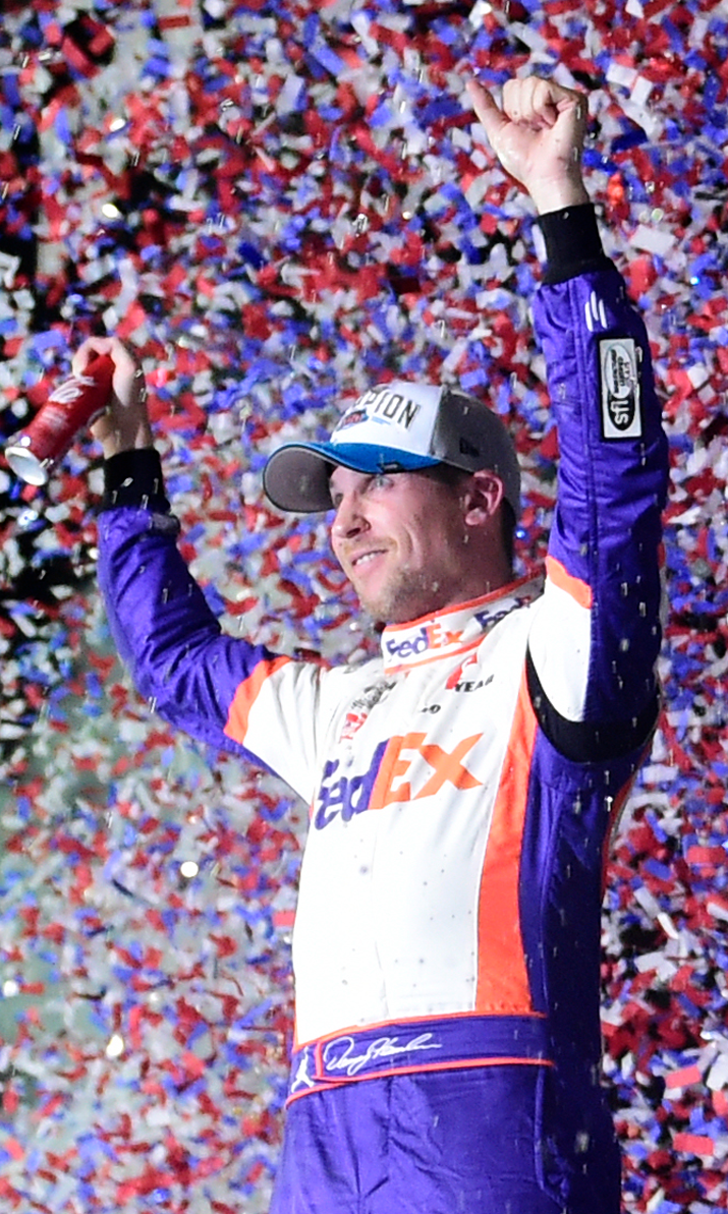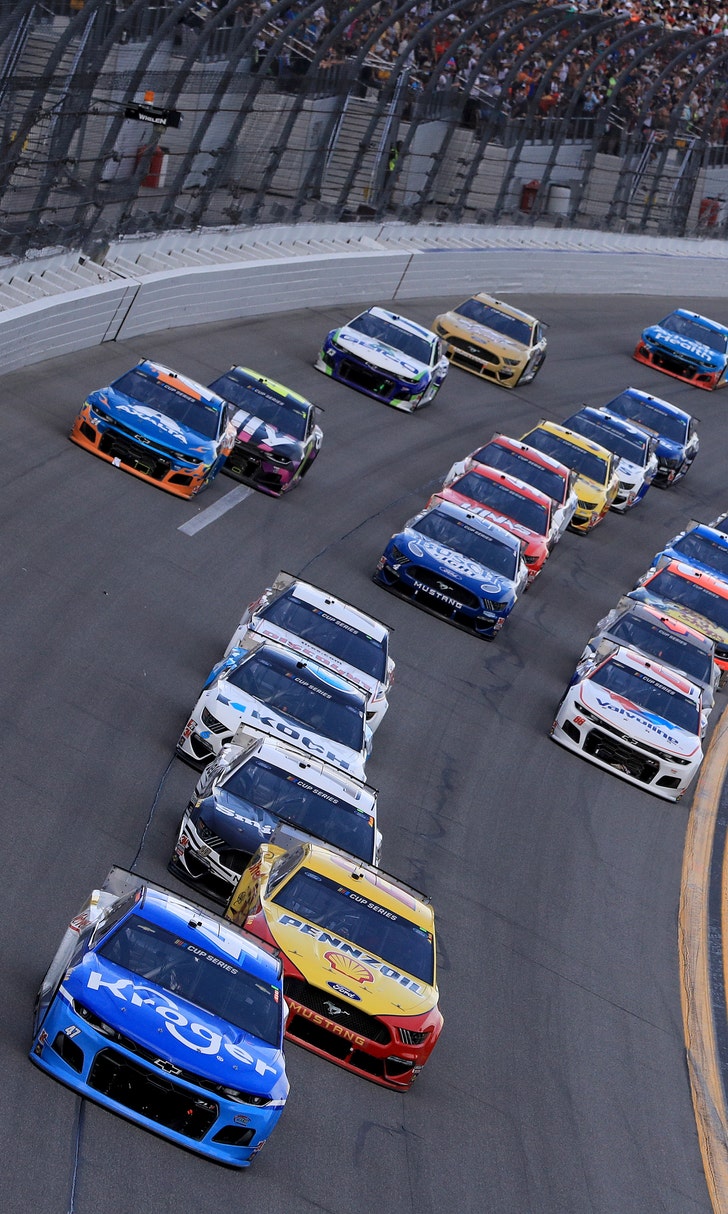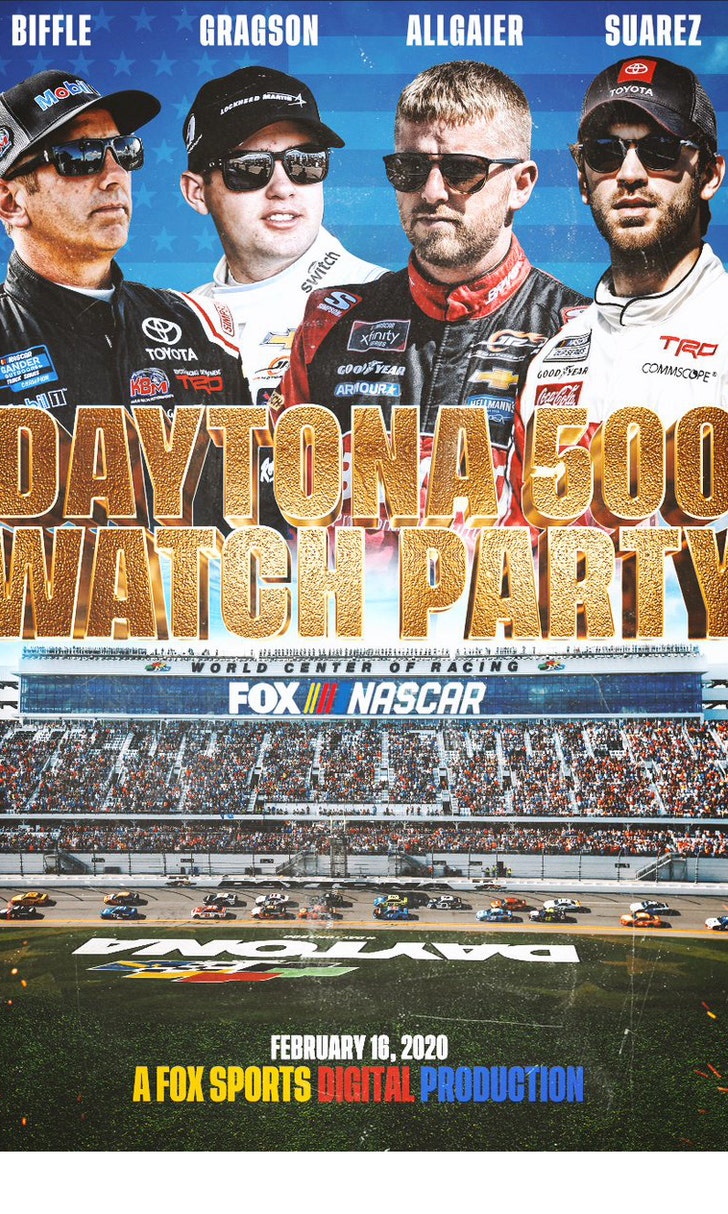 The Daytona 500 Watch Party!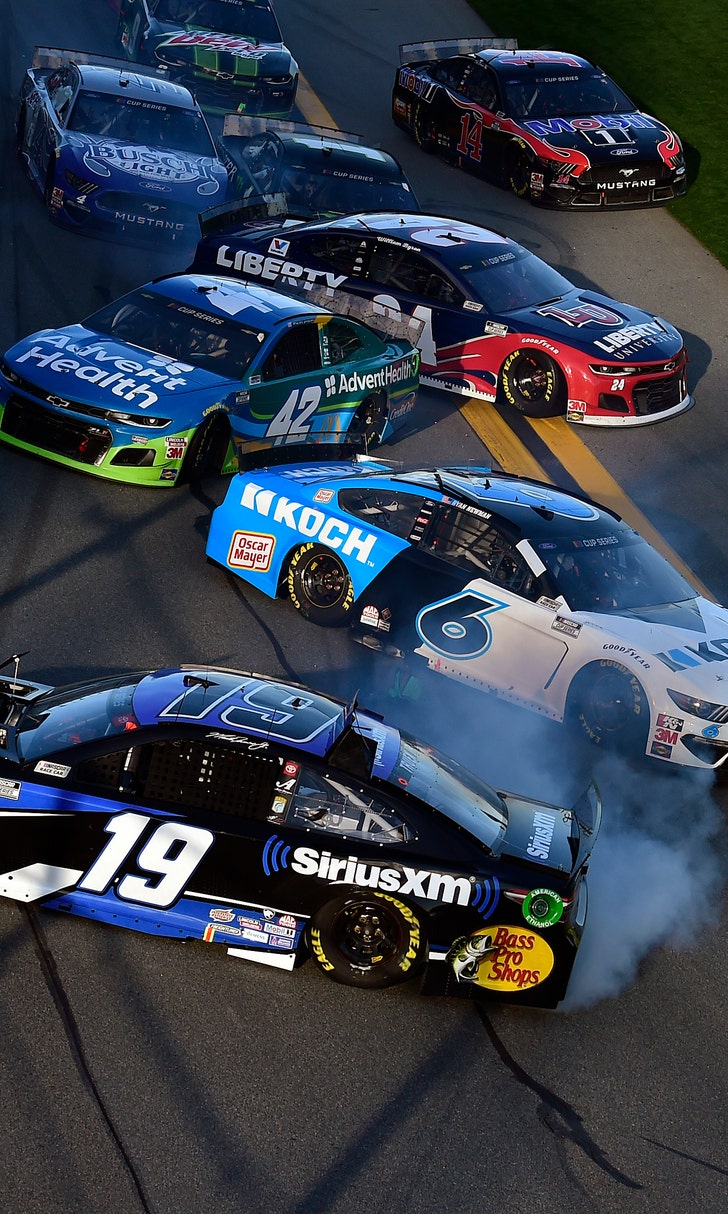 The Numbers Game At Daytona