NASCAR Craftsman Truck Series
NASCAR Craftsman Truck Series
In truth, Carl Edwards was ready to make a change
Published
Jan. 11, 2017 5:40 p.m. ET

I love modern social media and the ability to communicate with people all over the world instantaneously. It's revolutionized my job and most of the time it's made it a lot more fun.

But it has its drawbacks.

The first are trolls and creeps and haters who hide behind anonymous screen names to spew venom. They can be huge pains, but it comes with the territory and I've long ago learned to not take things personally, as well as to use the "block" function as needed.

The other problem is some people overanalyze things, often suggesting sinister motives as being behind random events.

I had to chuckle at some of the comments I read after FOXSports.com broke the story that Carl Edwards is leaving Joe Gibbs Racing. Some said it was a nefarious move by the sponsor to promote Daniel Suarez, while others thought it might be a power play by Edwards to either go join a different team or land a fatter contract at JGR.

Both those notions are wrong. Almost comically so, in fact.

Truth be told, in his press conference Wednesday morning at Joe Gibbs Racing, Edwards at times admitted his departure from the team wouldn't make sense to everyone, especially those outside the sport. And that's one reason some people come up with wild ideas about why this happened when and why it did.

But when I got back to the office Wednesday, it hit me like a ton of bricks: Everyone, at some point in their lives, has a moment when they say to themselves, "I don't want to do this anymore. Period."

They could be talking about being in a job, a marriage, a relationship, attending college, being a member of a church or serving in an organization. But one day, it happens: "I don't want to do this anymore. Period."

Now, when "this" is earning millions of dollars and national fame racing stock cars, it's hard to make people understand why you'd walk away from that. Most people would cut off their left nut to have the money and glory that comes with being a front-line NASCAR racer.

But then again — and this is no offense to anyone out there — if you never did the job, it's almost impossible to understand how much being a race-car driver consumes every minute of your life.

"This is an all‑encompassing thing," Edwards said of being a NASCAR racer. "You guys (the media), we do this, and it's full‑time. And not just the physical time, but I wake up in the morning thinking about racing. I think about it all day. I go to bed thinking about it. And I have dreams about racing. And that's just how it is. I've been doing that for 20 years, and I need to take that time right now and devote it to people and things that are important to me, things I'm really passionate about."

And the more I thought about it, one other thing became obvious: Edwards said he doesn't know what will come next in his life: aviation, agriculture, politics, broadcasting, some of the above, none of the above.

The fact that Edwards is not leaving with a specific goal or destination in mind further reinforces the notion of, "I don't want to do this anymore. Period."

And you know what?

There's not a damned thing wrong with that, especially after nearly 13 years of racing full-time.

And I have a feeling we haven't seen the last of Edwards on a race track.

But whether or not he ever races again, Edwards is leaving the sport on his own terms, at his own time, and with his health intact.

You can do a lot worse.


---
---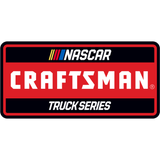 Get more from NASCAR Craftsman Truck Series
Follow your favorites to get information about games, news and more
---