Hunter-Reay wins Indy 200 pole
BY foxsports • August 3, 2013
Ryan Hunter-Reay knows what it's like to work on IndyCar's fringe, a harrowing place that can rob drivers of the instincts that make them want to race in the first place.
Rather than focusing on passing the car in front of you, you worry about getting the track around in one piece. You wonder where the next sponsorship deal is going to come from. You fear it's all going to evaporate with a wrong turn of the wheel.
"I remember, back in 2009, it felt like I was living from race to race," Hunter-Reay said Saturday morning as he prepared to qualify for Sunday's stop at Mid-Ohio.
So forgive the defending IndyCar champion if he's not too concerned about chasing down points leader Helio Castroneves over the final six races starting Sunday at the tricky 13-turn track in hilly central Ohio. Survive the ever churning waters in the middle of the pack the way Hunter-Reay did early in his career and you learn not to sweat the small stuff.
Don't misunderstand. Hunter-Reay plans on doing what he can to eliminate the 69-point deficit he faces heading into the final third of the schedule.
He just no longer loses sleep over it.
If anything, the title he captured last fall when he slipped past Will Power in the season finale to become the first American to win the IndyCar championship since Sam Hornish Jr. in 2006 has freed up Hunter-Reay to focus on the fun side of his job. It's the part where he can drive the wheels off his No. 1 Andretti Autosport Chevy free from the anxiety of ticking off his boss and losing his ride.
"It's time to go for broke," Hunter-Reay said between bites of Raisin Bran.
Hours later the 32-year-old went out and backed it up, capturing the pole for Sunday's Indy 200 at the 2.258-mile track. Hunter-Reay turned a lap in 1:05.3519, edging Power for the top spot.
Scott Dixon, attempting to become the first North American open-wheel driver to win four straight races since 2006, will start third. Marco Andretti qualified fourth, followed by Charlie Kimball and Dario Franchitti.
Castroneves will begin in 15th at arguably the toughest place to pass in North America. The three-time Indy 500 winner has ridden nine consecutive top-10 finishes to the top of the standings as he tries to win his first season championship. The cushion he currently holds over Dixon and Hunter-Reay will likely get a little less comfortable Sunday, particularly after Hunter-Reay the kind of edge-of-your seat qualifying lap he might have throttled back on in the past.
Call it one of the unexpected bonuses of becoming a champion. His future at Andretti set, Hunter-Reay is free to go "all in."
"It's hard to explain," he said. "It makes you feel like you have more confidence in your team and in yourself and when you do have a bad weekend you don't get all spun out of control about it. It's more, `Let's regroup. Let's get back to it. We know we can do it.'"
Now might be the time to start.
Track position is pivotal at Mid-Ohio. The narrow lanes leave only one or two spots on the circuit to pass. There hasn't been a winner who started outside the top six in seven years. If Hunter-Reay can stave off Power when the green flag drops, he'll have nothing but clean air and his own high expectations in front of him.
They're expectations that have evolved has he's cemented his spot as one of IndyCar's top drivers. Three years ago, coming to Mid-Ohio in third place would have Hunter-Reay fixated on protecting his spot. Now, not so much.
"Usually you'd be `like let's just finish second or third in the championship and that's good for your career, that's good to bank that result," he said. "But after the championship you know second isn't good enough, third isn't good enough. You feel like you don't remember who finished second or third in the championship two years ago so why do it."
Hunter-Reay has avoided any real title hangover. He dominated the first while winning at Barber in the second race of the season and added a career-best third at the Indy 500 in May then led 65 laps while taking the checkered flag in Milwaukee on June 15.
July, however, was unkind. He qualified second at Pocono but was punted by Takuma Sato at the entrance to the pits and finished 20th. A week later at Toronto, he slipped to 18th on Saturday after his car stalled twice leaving the pits and tagged a tire barrier with six laps to go. Things didn't get much better the next day when he got caught up with Power and came in 19th.
Hunter-Reay already has one more DNF this season (four) than he did in 2012. Earlier in his racing life, it would have eaten away at him. Now he need only point to the way his team came together for the stretch run a year ago as proof all is not lost. He brushed off a mechanical issue at Mid-Ohio last summer to surge to victory at Baltimore and grabbed the crown with a third-place finish at Sonoma in the finale.
"We finished on a strong note last year," he said. "It's time to do it again."
---
---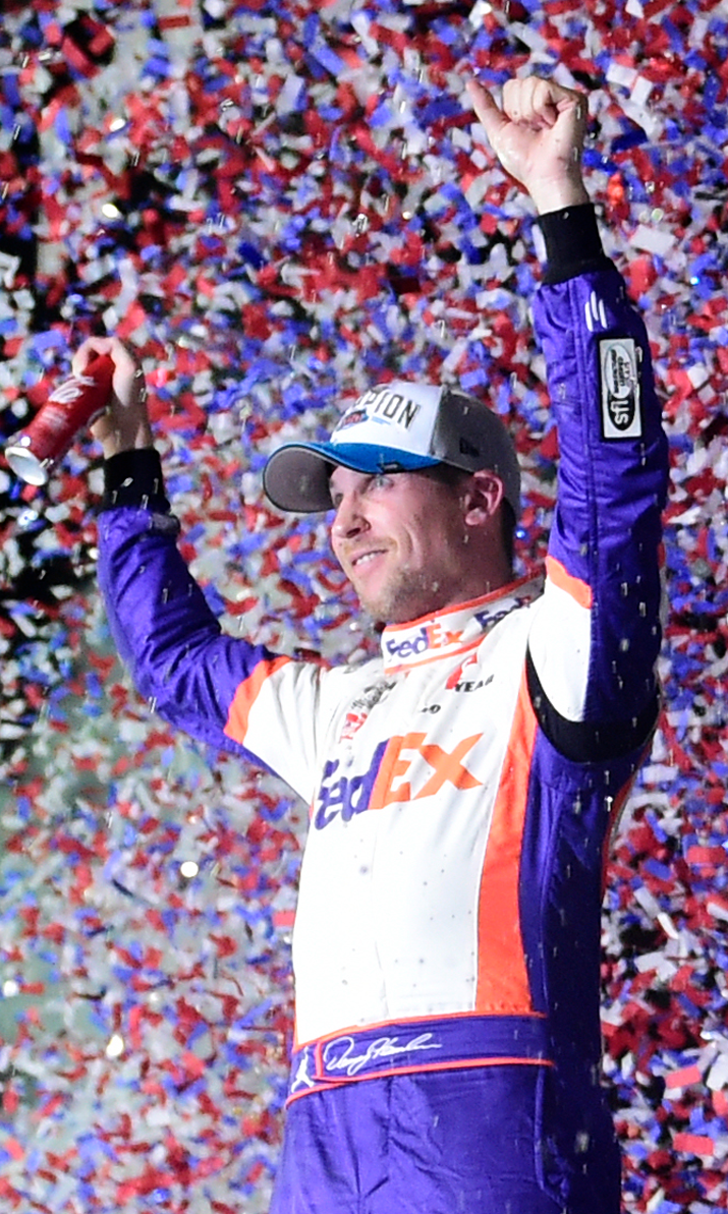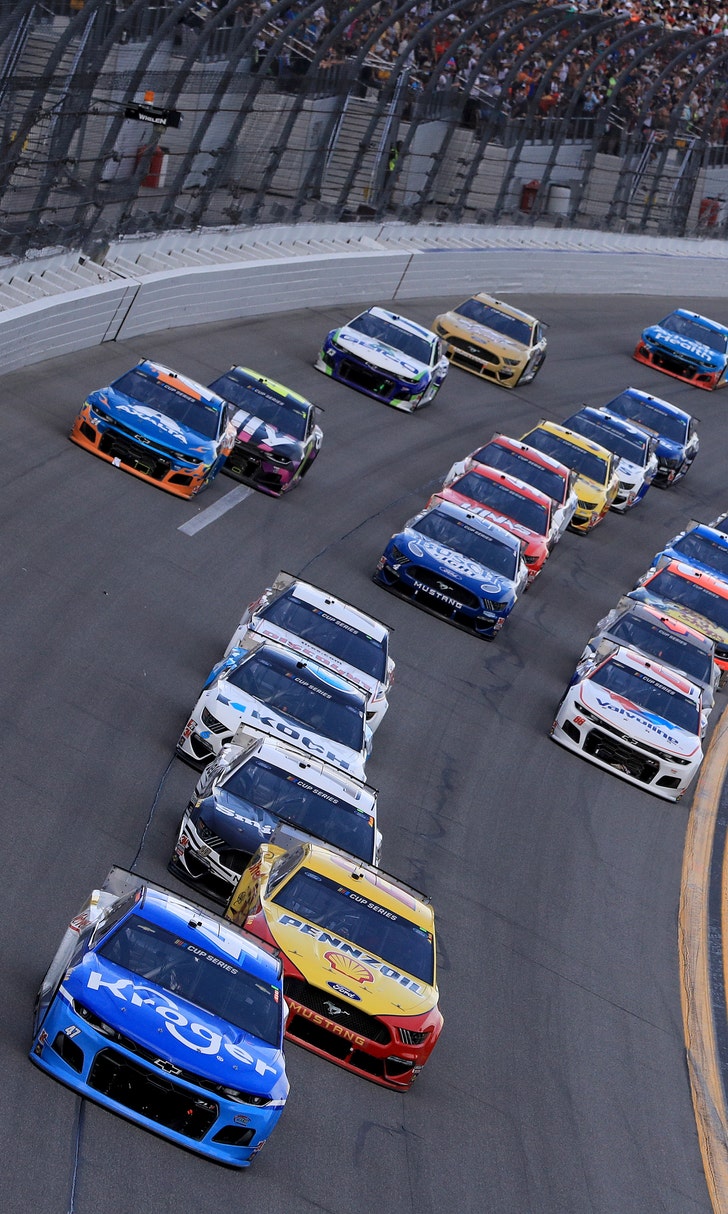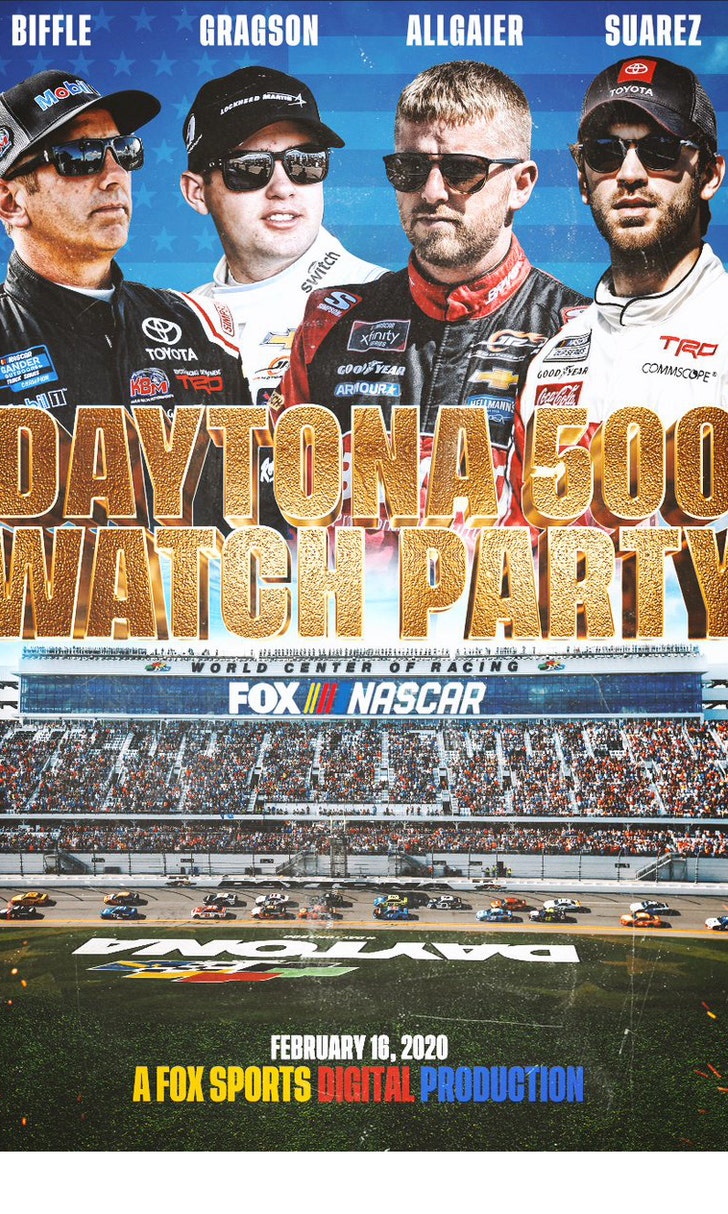 The Daytona 500 Watch Party!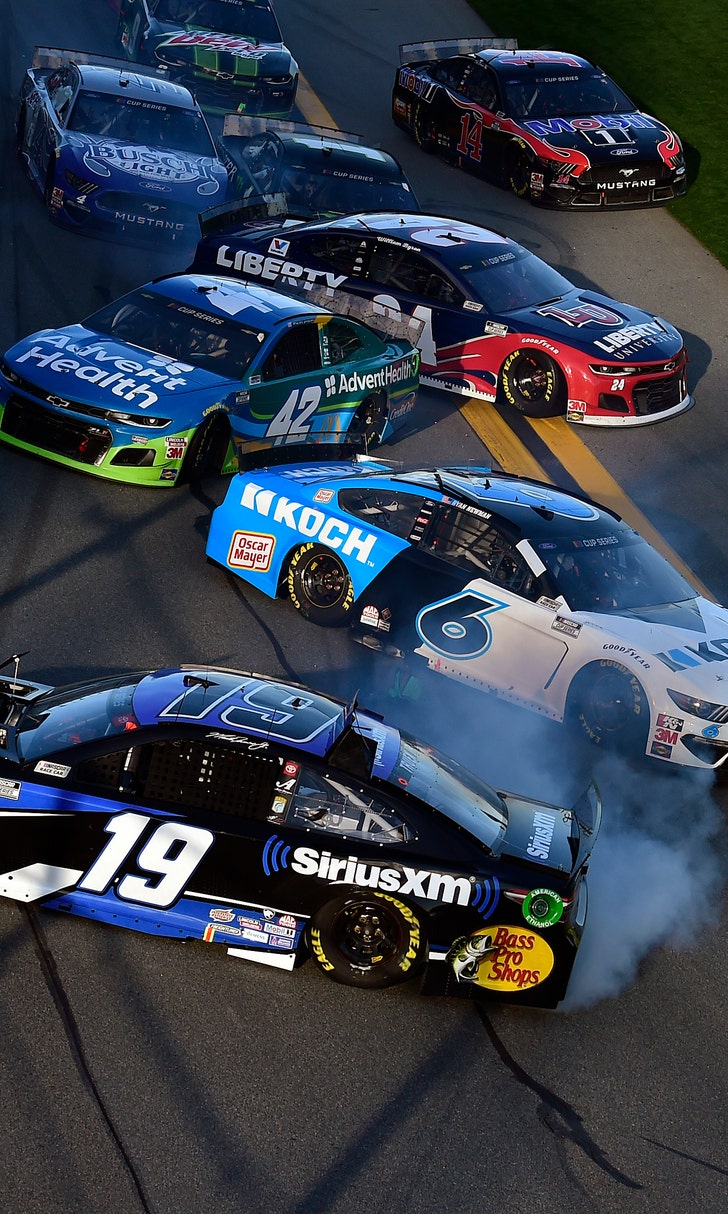 The Numbers Game At Daytona