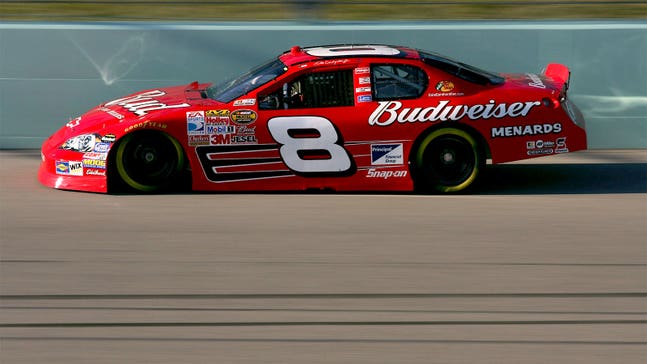 How great is the 8? A history of arguably NASCAR's most puzzling car number
Published
Dec. 2, 2015 3:11 p.m. ET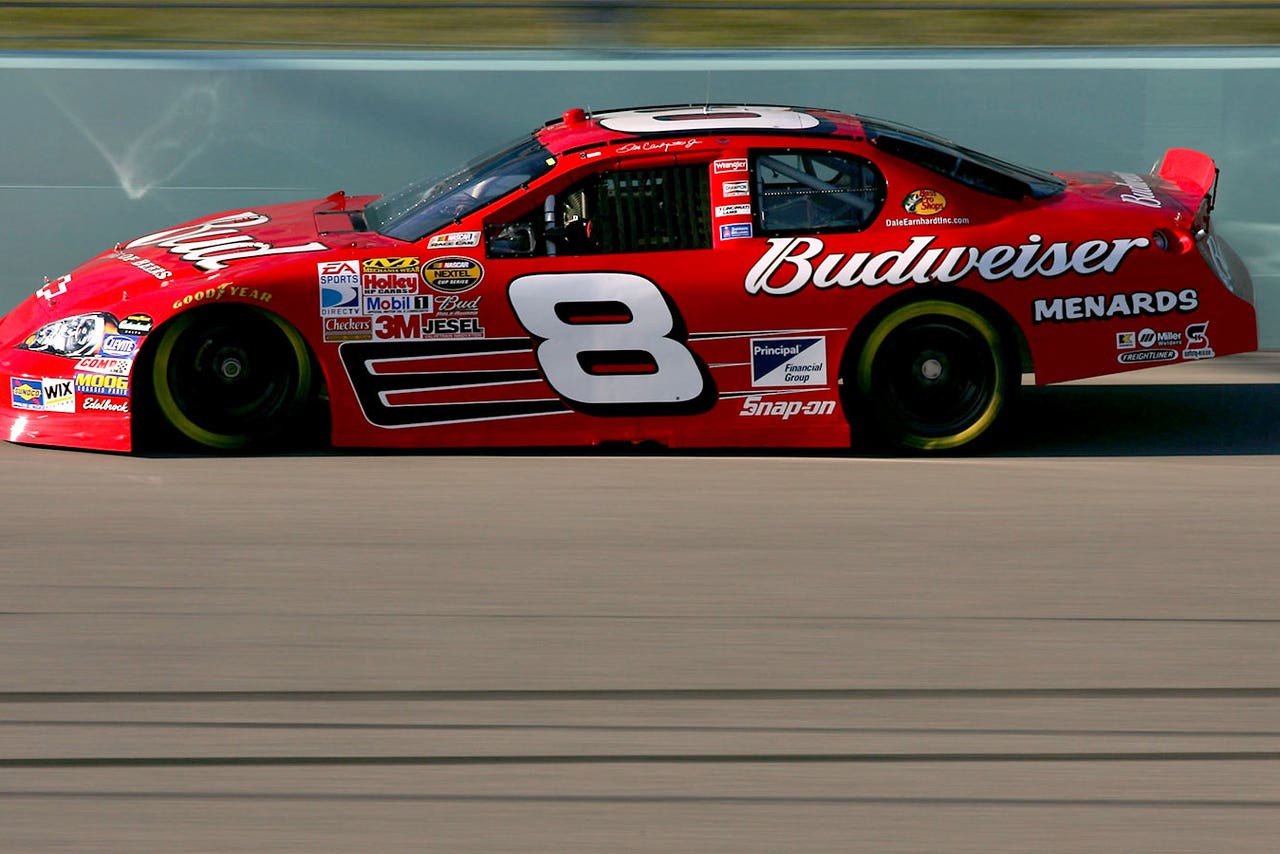 Of all the numbers in the top 10 in NASCAR, the No. 8 might be the most puzzling of all.
In its history in NASCAR Premier Series races -- from Strictly Stock to Sprint Cup and everything in between -- 93 different drivers have wheeled the No. 8 in competition, a decent total, to be sure.
It wasn't until the 1986 season that the No. 8 would find Victory Lane again. That was when a young, hard-charging Texan by the name of Bobby Hillin Jr. drove the No. 8 Stavola Brothers Buick to victory at Talladega Superspeedway. As things turned out, it was Hillin's only victory in 334 career NASCAR Premier Series races.
The next winner in the No. 8 was none other than Dale Earnhardt Jr., who won his first Cup race at Texas Motor Speedway in 2000. Later that year, the rookie driver lived up to Charlotte Motor Speedway president H.A. "Humpy" Wheeler's bold prediction that he would win the NASCAR All-Star Race.
It was one of several emotional victories for Earnhardt Jr. in the No. 8 Dale Earnhardt Inc. Chevrolets. DEI, of course, was founded and owned by the late Dale Earnhardt and in its prime was one of the best teams in the sport.
Junior's most emotional victory in the No. 8 came at Daytona in the July 2001 race, at the track where his father was killed less than six months earlier.
In 2008, Earnhardt moved to Hendrick Motorsports to drive the No. 88 Chevrolet. Mark Martin and Aric Almirola shared time in the No. 8 in 2008, with Almirola running it in nine races in 2009, after DEI merged with Chip Ganassi's outfit. But due to a lack of sponsorship, the No. 8 was shut down and hasn't been entered in a Sprint Cup race since.
And now today's bar bet question: True or false: Dale Earnhardt Jr. won more race money in the No. 8 than the other 92 drivers who've raced the No. 8 combined.
Answer: True. Junior won $37,266,589 while driving the No. 8 DEI Chevy. The other 92 drivers of the No. 8 -- combined -- won less than one-third of that amount. Their total earnings were $11,488,014.
Weatherly, for example, won back-to-back championships in the No. 8 in 1962 and '63, but only won $146,285 in 110 career starts before his death in Riverside, California, in 1964.
Here's a look at the No. 8:
Starts: 1,327
Wins: 38
Wins by driver: Joe Weatherly, 20; Dale Earnhardt Jr., 17; Bobby Hillin Jr., 1.
Top fives: 179
Top 10s: 347
Poles: 26
Average start: 19.3
Average finish: 18.43
Drivers: 93
All stats provided by driveraverages.com.
---
---