Homestead is last chance for winless drivers
BY Larry McReynolds • November 19, 2009
Even though we have had 14 different Sprint Cup winners in 2009, which is quite a lot, there are still some pretty big names out there that have a zero in the win column. Richard Childress Racing still doesn't have a win among their four teams. Preseason title conteders Carl Edwards and Greg Biffle are on that list. Dale Earnhardt Jr. doesn't either. Juan Pablo Montoya doesn't have a win yet. So there are a lot of guys out there that are hungry for a win, but the problem is Sunday is it, so they better make it happen.



downlevel descriptionThis video requires the Adobe Flash Player. Download a free version of the player.



One team I think that needs to have a good run at Homestead-Miami Speedway this weekend and end the year on a positive note is that No. 88 crew. Would Dale Jr. and his team like to win Sunday? Sure they would. But just having a really good finish will point those guys in the right direction for next year.

Let's face it, their year started horrible at Daytona and went downhill from there. I mean it has just been dismal. Then on the Sundays they were running well, an engine, pit road mistake, drivetrain, just something would reach up and bite them. It's just one of those seasons you truly want to forget. Obviously it just wasn't meant to be this year.

Roush Fenway Racing is another organization that needs to end the season on a high note. Who would have believed at this point in the season that Carl Edwards and Greg Biffle still haven't won a race?

The other one that jumps out at me? While they may not be relieved that 2009 is over, I can guarantee you that they will be relieved that the Chase is over Sunday and that's Brian Vickers and his team. As we have said for the past few weeks, they used themselves up just to make the Chase but once they made it in, the tank was empty. It just wasn't meant to be for this No. 83 car in the Chase this year. That being said, they should still be extremely proud of themselves for making the Chase for the first time. Think about it, the team as a whole has only been in existence for three years.

To me, even though Jimmie Johnson went out and dominated the race last weekend, the No. 48 team will be more conservative Sunday at Homestead. He will simply be trying to play defense there. Johnson's average finish number at Homestead is very misleading because he has never had to run hard there. He has had to run just hard enough to sew up the last three championships.

Could he be a contender to win the race Sunday? Sure he could, if he wanted to. But he doesn't need to. I think you will see them run smart. You won't see them gamble on fuel mileage or just taking two tires. Obviously I think it is safe to say that the No. 48 is going to put a big notch in the history of NASCAR come Sunday afternoon.

We are at Homestead only once a year. It's a track kind of its own. It is a 1.5 mile track with progressive banking. The two ends are fairly similar. It's a race that we expect to see some long green runs. You will probably also see strategy on fuel mileage. It's also the final track we will visit where we don't have any experience with double-file restarts.

Cars that ran well at Vegas, Kansas and Chicagoland will be the cars you will want to keep an eye on this weekend. The big focus at Homestead is getting your car dialed in for the middle of the corner off the back onto the straightaways which are very long. If you can get that car to turn in the middle and stay on the throttle on the exit of the turn, that speed will carry with you all the way down the straightaway.

The track will go through a little bit of a change as we start in daylight and end in either twilight or darkness. The teams will have to keep up with the track and make the appropriate changes. The track will gain grip as it gets later in the race, so obviously the handling characteristics of the car will change.



Fan fair






You can expect Mark Martin to run as hard as he can Sunday. He has to. His only chance is to lead the most laps, win the race and hope something happens early to Jimmie so he finishes worse than 25th. You just don't know what can happen and the biggest example I always give people is Lap 3 at Texas.

We already crowned Ron Hornaday as the Truck Series champion. That's Ron's fourth championship. It is also his second championship in three years for Kevin Harvick Racing. What hasn't been decided is the owner's championship. That's between Ron's truck and Billy Ballew's truck that Kyle Busch drives. Kevin Harvick wants to win the owners championship really badly because then it will feel complete that he won driver and owner championships. It just makes you feel like you are the best race team across the board.

All Kyle Busch has to do is start the race Saturday and he clinches the 2009 Nationwide Series championship. All he has to do is make sure the motor cranks and take the green flag and then that battle is over.
---
---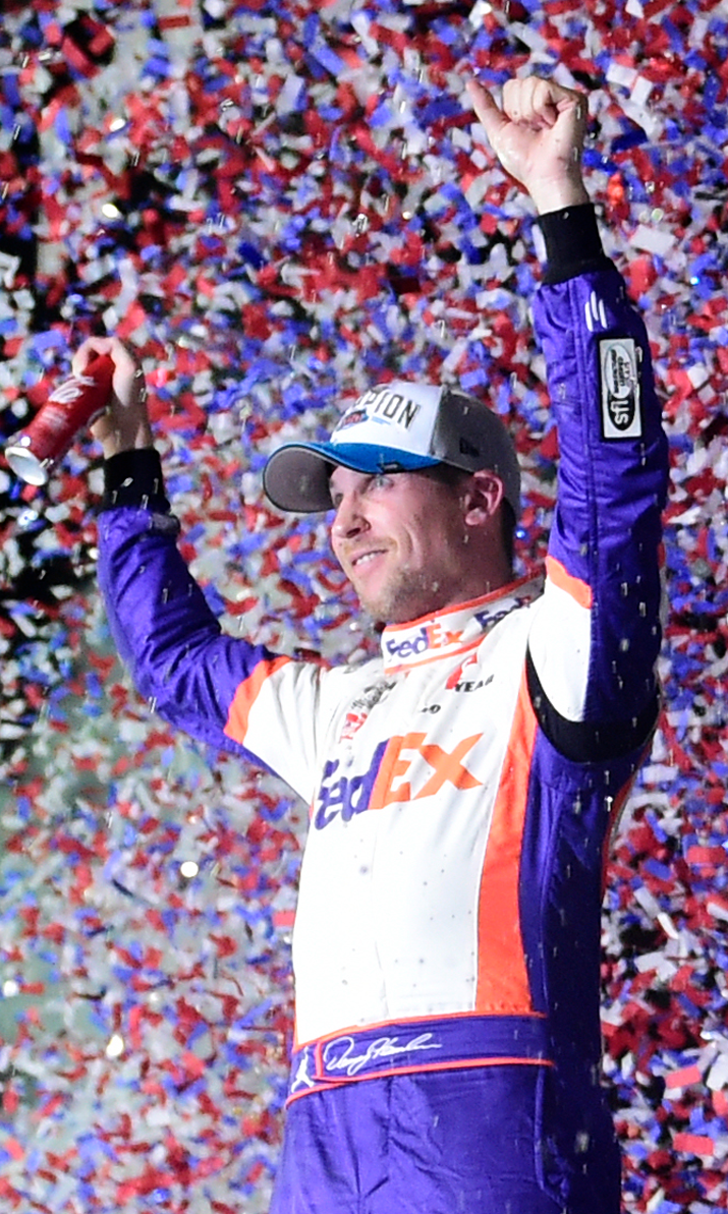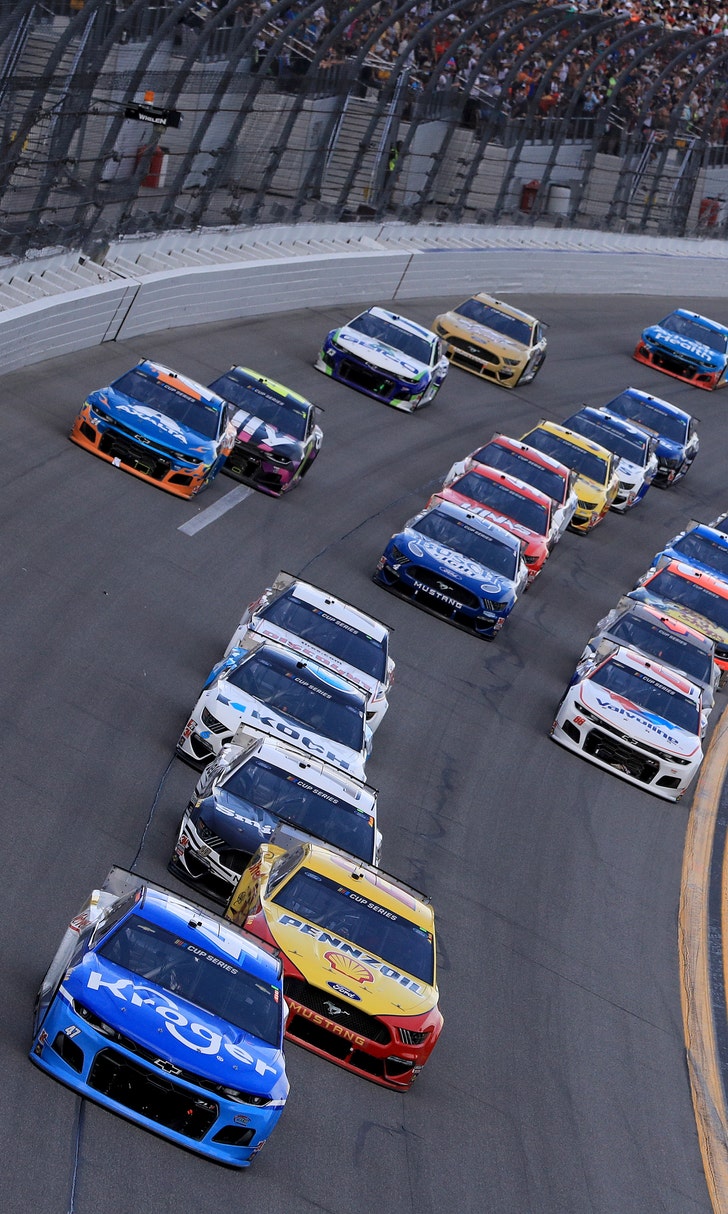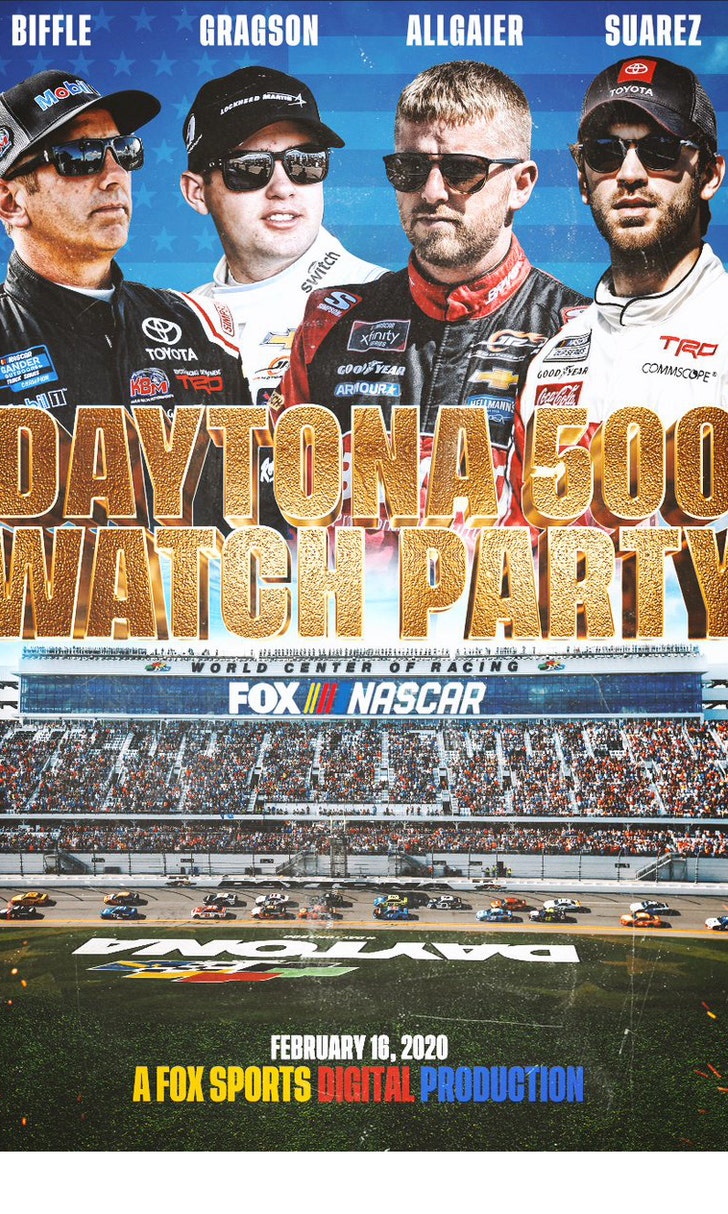 The Daytona 500 Watch Party!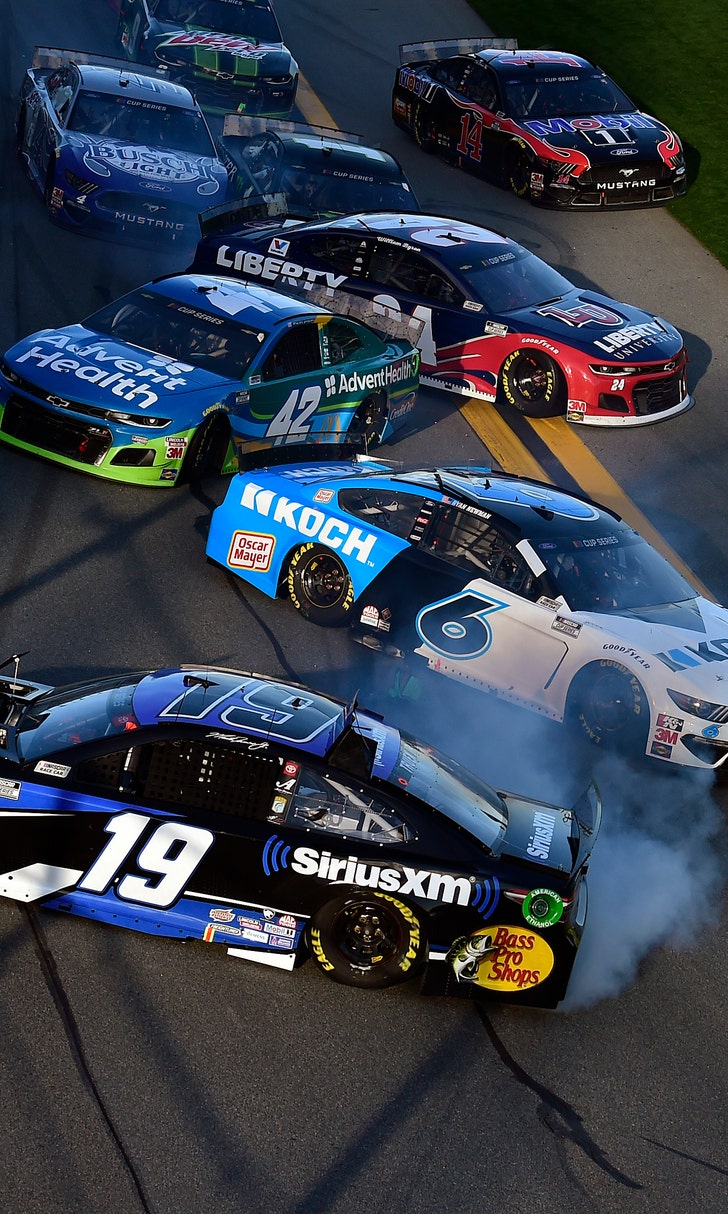 The Numbers Game At Daytona