History a good indicator for Dover race
BY foxsports • September 22, 2010
If nothing else, the opening NASCAR Chase for the Sprint Cup race showed just how dramatically things can change in one afternoon.
Look no further than Jimmie Johnson for proof. The four-time defending champion and his Hendrick Motorsports team coughed up an edge over most of the field with a 25th-place finish. Johnson moved from being just 10 points out of the lead – and 20 or more ahead of everyone but Denny Hamlin – to 92 behind the leader and seventh in the standings. It was a disastrous start to the Chase for a man and team that have taken advantage of the format for years.
But New Hampshire also offers a tale of caution. It's far too early to make snap judgments or to be writing people off.
Look no further than, once again, Jimmie Johnson for proof. In 2006, Johnson finished 39th at New Hampshire and left the race ninth in the 10-race Chase field. He trailed Kevin Harvick by 139 points, but by season's end, he had earned his first Cup title.
So while it's tempting to write off the drivers that trail the leader by more than 100 points at this juncture, it's wise to be cautious in doing so. After all, just as easily as they fell off the pace, they can jump right back into the game.
For some, it will be as simple as avoiding trouble and showing the strength of earlier in the year. For others, though, it will require a more significant turnaround from the level of performance shown over the course of the year. In other words, despite that measure of trepidation, one can feel fairly confident in saying some of these men are out of the running barring a dramatic improvement in the coming races.
At this point, though, teams and drivers must remain committed to taking one race at a time. Strategic plans now turn to the 1-mile Dover International Speedway, a track that is difficult and bewitching for Cup competitors, but a place where organizations like Roush Fenway Racing and drivers like Johnson have excelled over time.
Johnson, looking to rally, and crew chief Chad Knaus should feel confident heading into Sunday's AAA 400. After all, Johnson has five victories at the track, tops among active drivers. He swept the races there in 2002 and 2009. His biggest challenge could come from Joe Gibbs Racing's Kyle Busch, the most recent winner at the track. One can't overlook Roush's crew here, either. The trio of Carl Edwards, Greg Biffle and Matt Kenseth can be dangerous at Dover. In 2008, Biffle won this Chase race and was followed across the line by his pair of teammates.
Can they pull off a similar run this weekend? Clearly, they hope so.
Certainly it's a bit difficult to rely on past performances when a team and driver have extra incentive boosting their run – like a shot at the title. Still, that's the only measuring stick one has for a driver at a track. With that in mind, who could stand out this weekend? Many of the Chase drivers have fared relatively well at Dover over the years. But who has been among the best? Here's a look at some of the Chase drivers who, based on their own history, could fare well this weekend:
Carl Edwards: The Roush Fenway Racing driver entered the Chase on a hot streak, and plans to get back on that roll starting this weekend. Edwards brings a series-best average finish of 7.9 at the track into Sunday's race. He has seven top-10 finishes in his last eight races there – and he finished 11th in the other. He has never finished worse than 18th at the track, and that run came in his Dover debut. Edwards is currently eighth in the standings, 95 points behind leader Denny Hamlin.
Jimmie Johnson: Johnson may not have finished up to his usual standards at this track earlier this year, but he swept the races in 2009 and has four finishes of seventh or better in his last five races there. Johnson carries an average Dover finish of 10.2 with a series-leading five wins. He has 11 top-10 finishes, seven of them top-fives, in 17 starts at the track. And he's looking to rally from his 92-point deficit in the standings, which historically means that Johnson and Knaus will be on their "A" game.
Kyle Busch: While he may not have been the most consistent in terms of finishes at the track, Busch knows how to manage this 1-mile facility. He won the most recent race there, his second victory at Dover, and has six top-10 finishes, two of them top-fives, in 11 starts there. That gives him an average Dover finish of 15.5, but look for that to be lower after Sunday's race. Busch is fourth in the standings, 62 points behind teammate Hamlin, and looking to gain ground quickly.
Greg Biffle: Roush Fenway has generally been strong at this track, with Biffle leading that run to Victory Lane. He has a pair of wins at Dover, including in this race in the 2008 Chase. Biffle has eight top-10 finishes in his last nine races at the track. He has 10 top-10 finishes, six of them top-fives and two of them, obviously, wins in 16 starts there. He brings a 10.5 average Dover finish to the race. Biffle is looking to make tracks quickly, too, as he has fallen to ninth in the standings, 108 points off Hamlin's pace after just one race.
Matt Kenseth: While Kenseth and his Roush Fenway team sit 12th in the standings, 136 points behind Hamlin, they could be a real threat this weekend. Kenseth mastered Dover early in his career and has enjoyed a string of top finishes there. He has five consecutive top-five finishes there and eight top-10s in his last nine races at the track. Kenseth's average Dover finish of 12.7 should spark his team's morale entering the weekend. Overall, he has 15 top-10 finishes, 10 of them top-fives, with one win in 23 Dover starts.
While those Chase drivers are looking forward to the chance to gain some ground this weekend, some others may be less thrilled about the prospect of returning to Dover. Which Chasers don't enjoy a top history at the track?
Denny Hamlin: He held his new points lead through the opening Chase race, but Dover hasn't always been kind to the Joe Gibbs Racing driver. Certainly, he and his team seem to have a better handle on the track than their results would sometimes suggest, but the fact is that Hamlin enters the race with an average finish of 22.8 at the track – worst among all Chase drivers. In nine starts, he has earned three top-10 finishes, two of them top-fives, and a pair of DNFs. Hamlin turned his luck with a fourth-place finish at the track earlier this year, but prior to that he endured finishes of 22nd, 36th, 38th, 43rd and 38th. Which recent run will he match this weekend? Other Chase drivers are certainly waiting to find out.
Jeff Burton: The Richard Childress Racing driver finished as runner-up in the race at the track earlier this season and has shown all season that he can challenge for wins. Still, his overall statistics at Dover are not as strong as those of some of the other contenders. In 33 starts at the track, Burton has 14 top-10 finishes, seven of them top-fives, with one win. He has five DNFs that drag his average finish down to 15.9. While that's not that bad, that kind of run might not help him in what is shaping up to be a tight Chase race this year. Burton enters the race 10th in the standings, 112 points behind Hamlin.
Kurt Busch: The Penske Racing driver has admitted that the races this week and next (at Kansas) are critical to his title hopes. Busch knows just how tough Dover can be on a team. The 2004 champion is winless in 20 starts at the track. He has more DNFs than top-fives at this particular track, where he has earned six top-10 finishes, four of them top-fives, and failed to finish five races. He has an average Dover finish of 19.7 – and matching that won't help him move from his sixth position in the standings or overcome his 86-point deficit to Hamlin.
Clint Bowyer: As if he wasn't having a rough enough week, Bowyer now heads to a track where he hasn't found much success – and he does so without his regular crew chief following a NASCAR penalty assessed Wednesday for a New Hampshire infraction. Bowyer was penalized 150 points and crew chief Shane Wilson was suspended six races just two days before hitting the Dover track. Now Bowyer will race at a site where, in nine starts at the track, he has three top-10 finishes. While he has been running at the finish of all of those races, he has an average Dover finish of 14.7. He finished 17th and 15th in his last two races there. He's deep in a Chase hole, 185 points behind Hamlin now, and needs to recover immediately.
---
---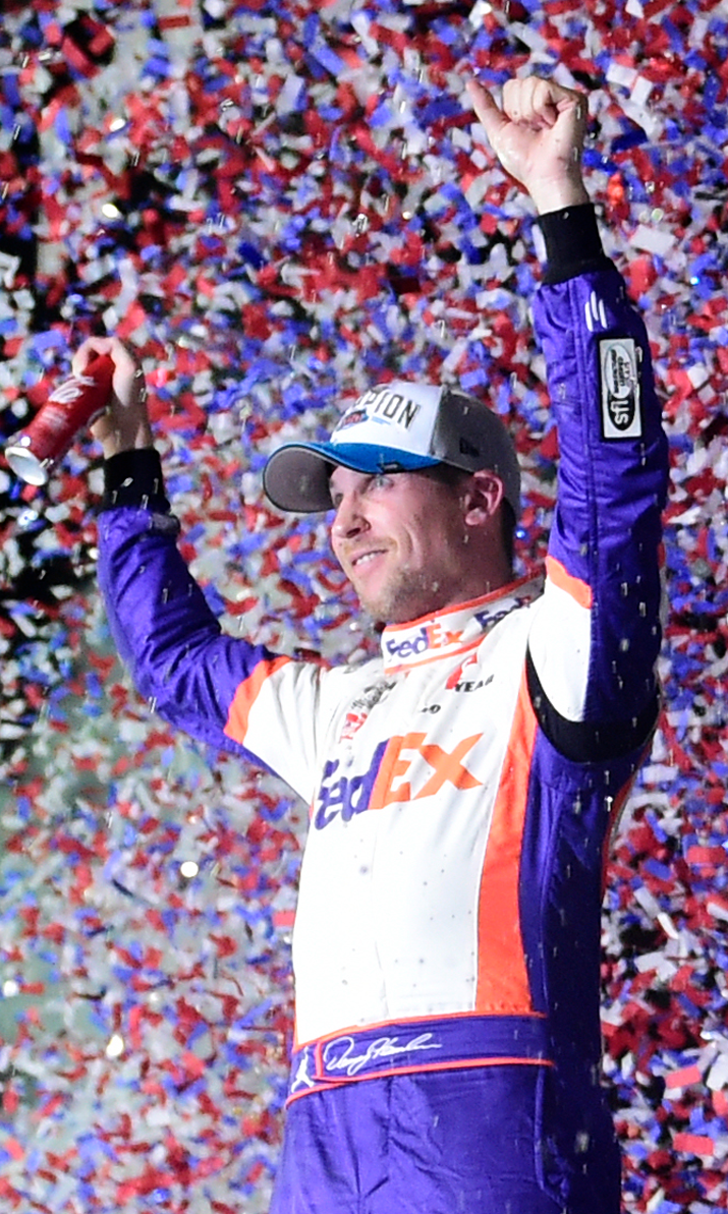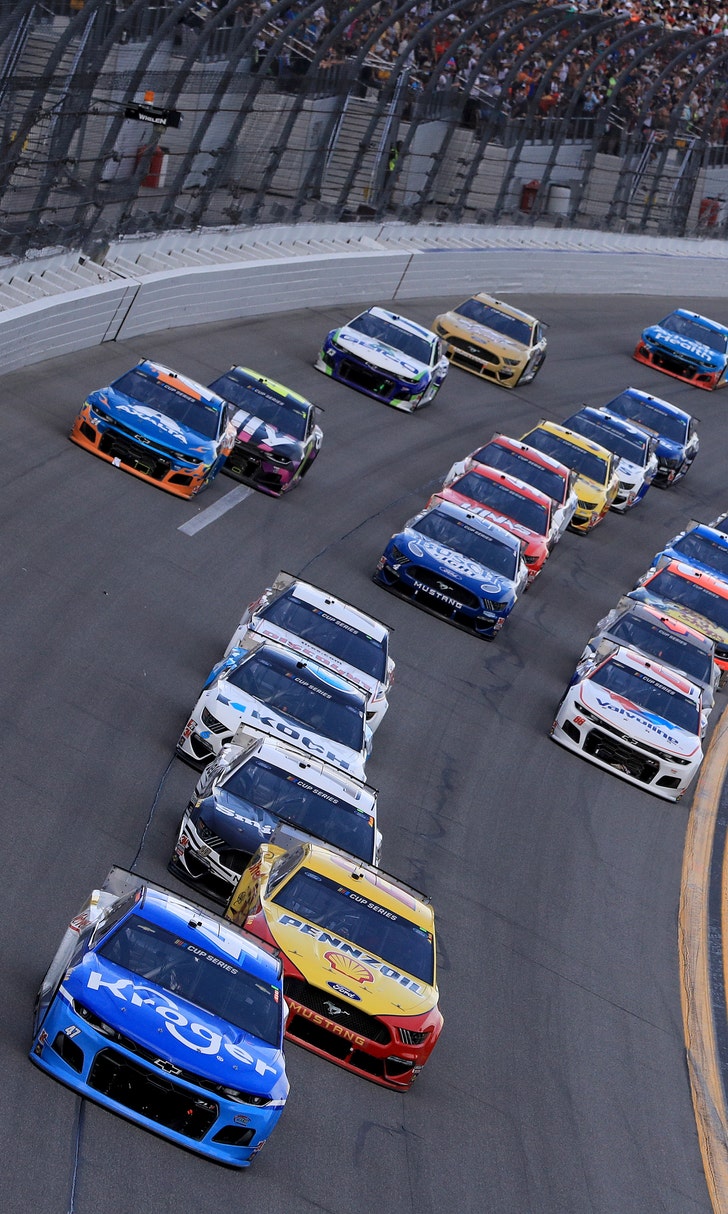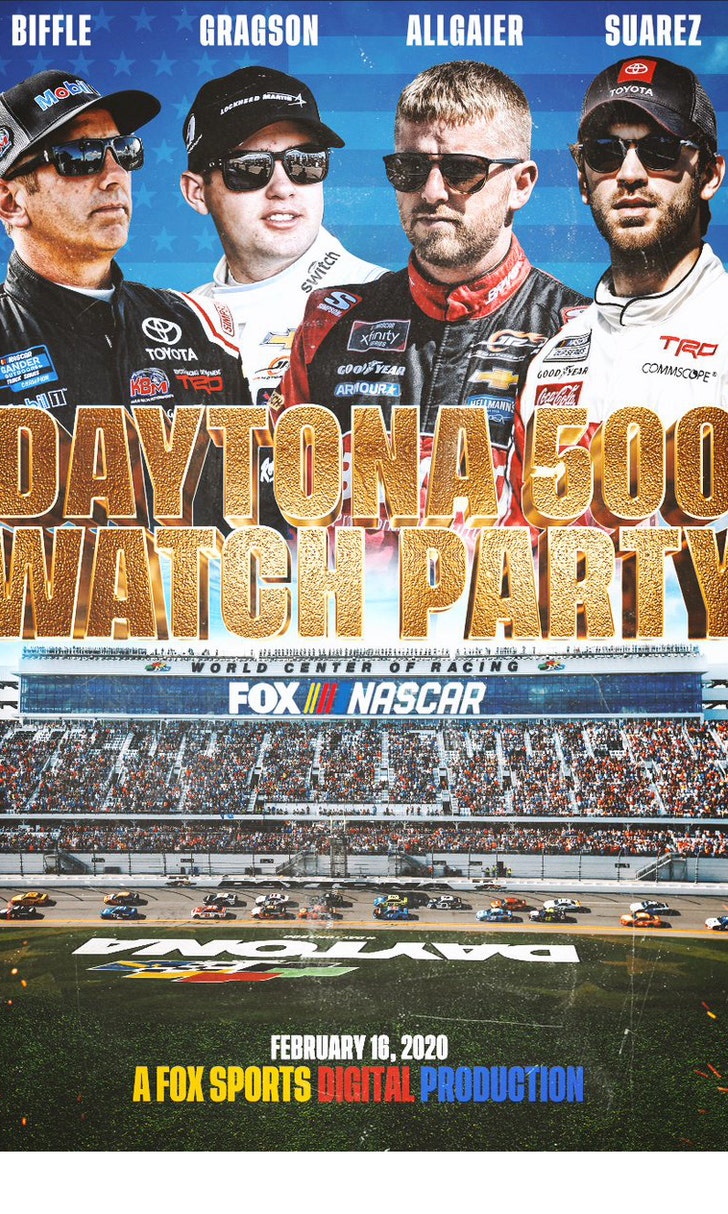 The Daytona 500 Watch Party!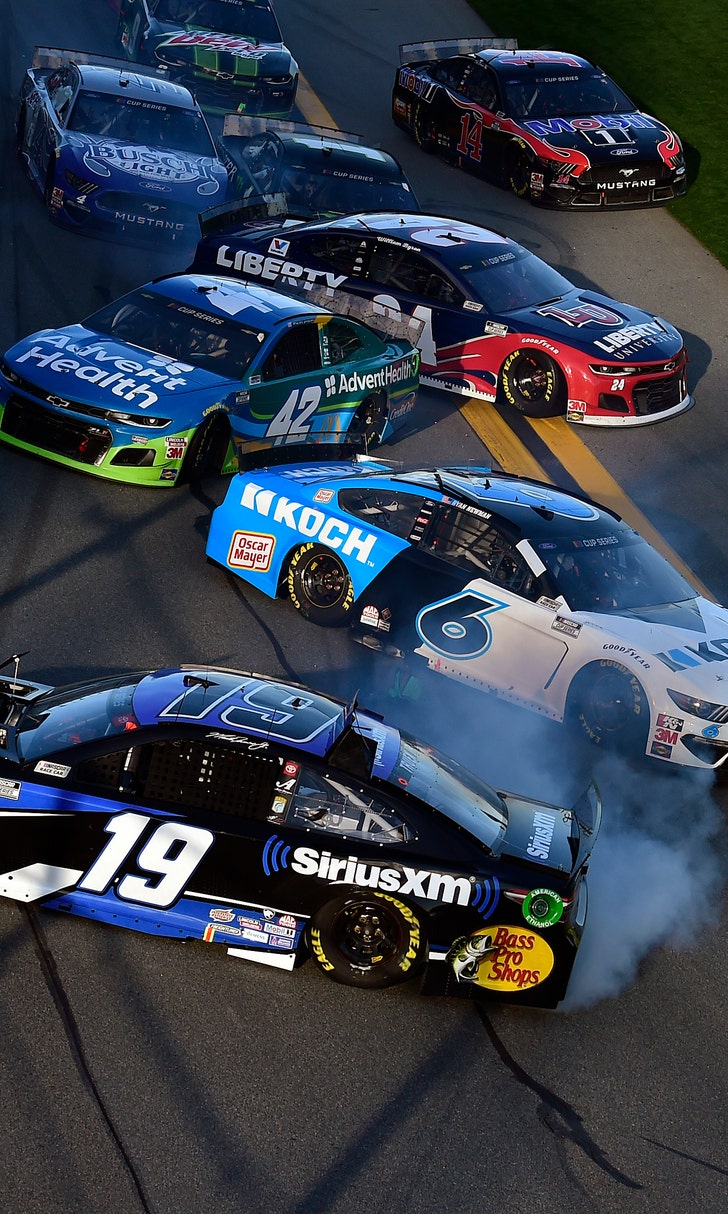 The Numbers Game At Daytona