Help wanted
BY Darrell Waltrip • September 25, 2012
You know, folks, normally when you see a "help wanted" sign, it means that somebody is looking for somebody to come in and give them assistance. And right now, I believe that's what about half the NASCAR Chasers are doing.
Half the drivers battling for NASCAR's Sprint Cup championship are holding up "help wanted" signs because they need help or risk seeing the title hopes be done already. Dale Earnhardt Jr., Kevin Harvick, Greg Biffle, Martin Truex Jr., Matt Kenseth and Jeff Gordon are all going to need help if they are going to get back in contention in this year's Chase for the Sprint Cup.
I know we are only two weeks in to a 10-week title fight, but I think this weekend's race at Dover is really a crucial race for these teams that are slowly losing sight of the points leader. Take Dale Jr. — he's already 26 points behind first-place Jimmie Johnson. He, nor anybody behind him, can afford to fall further back of the lead pack at this point.
It looks to me like there are six guys who are pretty consistent and remain in contention, but behind them in the standings, those guys are going to need help to get back to the Chase pack.
Now, granted, are those guys leading the Chase going to have 10 perfect races? I don't know — I sure wouldn't bet against the No. 48 having 10 perfect races. I've seen him do it before. Jimmie Johnson's average finish in the Chase is phenomenal; his success in the Chase is phenomenal. Just look at the past two weeks: Brad Keselowski won at Chicagoland, and he was like "Oh yeah, we got something for the No. 48." This week in New Hampshire, Denny Hamlin won and he was like "Oh yeah, we got something for the No. 48." The common denominator in the equation? The No. 48. If you don't bring your best game every week, Jimmie will wear you out — and that's what he's doing right now.
We could be looking at a Chase like we saw last year, where Jimmie is consistent and Hamlin has a fast, fast race car — as was the case on Sunday. Hamlin and his crew chief Darian Grubb could do what Tony Stewart and Grubb did last year — win a lot of races and be right there with the consistent guy. The difference this year is that Johnson has the potential to win at every race we go to.
I don't see anybody running away with this thing or getting five wins, like Stewart did. I think it's going to be spread around pretty evenly. This weekend, it's probably going to be the No. 48 that's the one to beat since Dover is one of Jimmie's best tracks.
Speaking of that, if you were to sit Five Time down and ask him to pick his 10 favorite racetracks, guess what they are? All 10 of them are in the Chase. There's not a track in this stretch that isn't one of his best. I mean, are you kidding me? Dover, Charlotte, Martinsville, Phoenix — those are bread-and-butter tracks for that team.
It just seems to me that as long as the schedule stays the same and the No. 48 team keeps its act together, it's going to be almost impossible to beat it. You're going to have to have some help — and that's where the "help wanted" comes in. Something's going to have to happen to not just the No. 48 car or just the Nos. 2, 11, 14, 5 or 15, but it's going to have to be all six.
What are the odds of that happening? Not very good. So if you are behind now, you are probably not going to catch back up.
I've said this before: About every week, you can pretty much eliminate one or two people and then it comes down to two people at the season finale at Homestead-Miami Speedway. I've seen it time and again — last year it was close going into the final race, and we know what happened there. Before then, we've gone in there with the No. 48 having just a comfortable enough lead that all he's had to do was get a top-10 or top-15 finish to clinch the championship, and that's how I see this thing shaping up.
I don't mean to sound negative on the Chase — I like it. I like how it shakes up the field and gives everybody — in my opinion — false hope. I said it last week: If you're not very good going into the Chase, you're not going to be very good in the Chase, either.
It's just the way of life. If you couldn't win races before the Chase, you most likely will not win during the Chase. If you had bad luck before the Chase, you likely will have it during the Chase, too. Just because you made it in the Chase, it doesn't fix all your problems. It doesn't work that way.
The cream always rises to the top. It happens when the Chase ends. It happens when it starts, too. That's a fact of life.
But it is going to be interesting.
I know people were trying to make a big deal about Keselowski and Johnson after Chicago. I just don't see it. What I do see is that No. 11 and No. 48. I see those two titans going at each other.
Did you know?
Hamlin's win Sunday was his fifth of the season and 22nd of his career?
That career mark ties him with Terry Labonte and Matt Kenseth. And here's another thing: The driver who has won the second Chase race has gone on to win the championship the past three years. That bodes well for Hamlin.
Oh yeah, crew chief Darian Grubb has 10 wins in the past 38 Sprint Cup Series races, and he has six wins in the past 12 Chase races. That' s half!
Sunday was also Joe Gibbs Racing's 100th victory. . . . I remember the first one so well, the 1993 Daytona 500 with Dale Jarrett behind the wheel. Now, here they are with 100 victories. Sure, that's a long way away from Hendrick's 200 Cup wins, but it shows how powerful the Gibbs bunch can be.
Oh yeah, that was also win No. 7 this year for JGR, the same number as Hendrick Motorsports.
It's shaping up like a No. 11 vs. No. 48 battle. And I'd love to see it. I think Hamlin has learned and matured so much from the defeat he suffered two years ago in the Chase. I think he learned his lesson and I think he and Grubb are a perfect match — a lot like Jimmie Johnson and Chad Knaus. The kind that keep their nose down and get the job done.
I like the speed in that No. 11 car right now. It has shown me that it can outrun the rest of the field. That's the advantage the No. 48 has had for a long time.
Now we go to Dover for race No. 3. It's going to be a crucial race for the No. 48 team, which as two second-place finishes in the Chase but needs wins. I think Dover is the place Johnson probably gets one.
The rest of those guys, there's a lot of them that are already in trouble in only two weeks. And they know it. Jeff Gordon did everything he could Sunday to overcome a bad start in Chicago, and he's still 45 points out of first place. Kenseth didn't have too good of a Sunday, now he's 35 points behind. Truex, Biffle and Harvick had mediocre results Sunday and fell behind. Dale Jr. just didn't get the finish I thought he'd get, and now he's 26 points out. That's a big number to overcome.
I really think it's shaping up to be a battle between Hamlin and his guys vs. Johnson and his guys. Keselowski will hang in there pretty tough. So will Tony Stewart. Kasey Kahne is hanging tough too.
If you look at the points before the Chase compared to now, you'll notice not much has changed. The guys that were at the bottom are still at the bottom, and the guys who are at the top are still at the top.
There are some guys who are lucky to be in the Chase, and they know it. It'll take a miracle for them to have a shot to win the championship.
Crab cakes and concrete, that's the next order of business. And I think it's probably a victory for the No. 48 team this weekend, so let's see how Hamlin and Keselowski fare because they'll be in hot pursuit.
Oh, by the way
In case you missed the news Monday, Kurt Busch is going to the No. 78 car next year. I feel bad for Regan Smith. He has been a loyal team player there with that bunch, and he's hung there with them through some growing pains.
But team owner Barney Visser is a great guy, I like him a lot, and he has invested a lot of money and has gotten only one win. For the amount of money he's investing and the resources he has, I'm sure he's not seeing the performance he wants. And when you are not performing, you've got to make changes.
That's no disrespect to anybody, it's just the way of life in racing. You can't spend the type of money these guys are spending and run midpack. You can't justify it, and you can't tolerate it.
It will be interesting to see how Kurt fits in with that Furniture Row group. It's a pretty laid-back bunch. He and crew chief Todd Berrier might just hit it off. That will be something to watch as we look down the road to 2013.
We knew Kurt would end up somewhere, and that's not a bad place to be.
---
---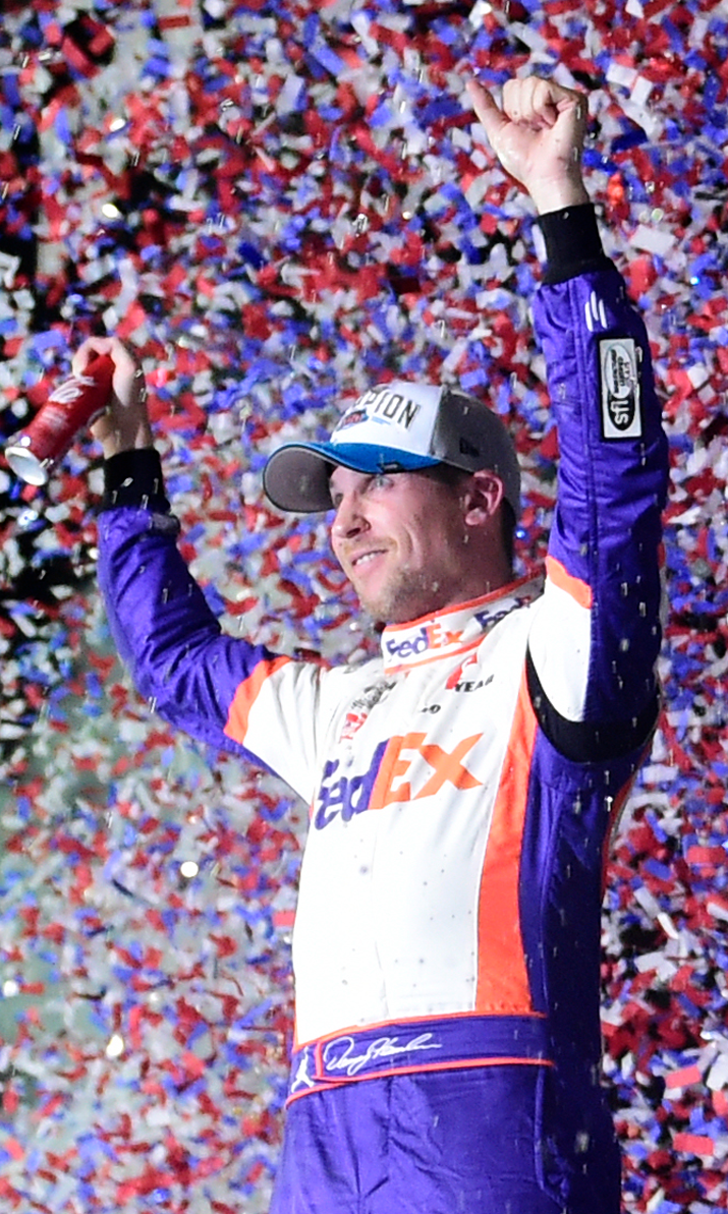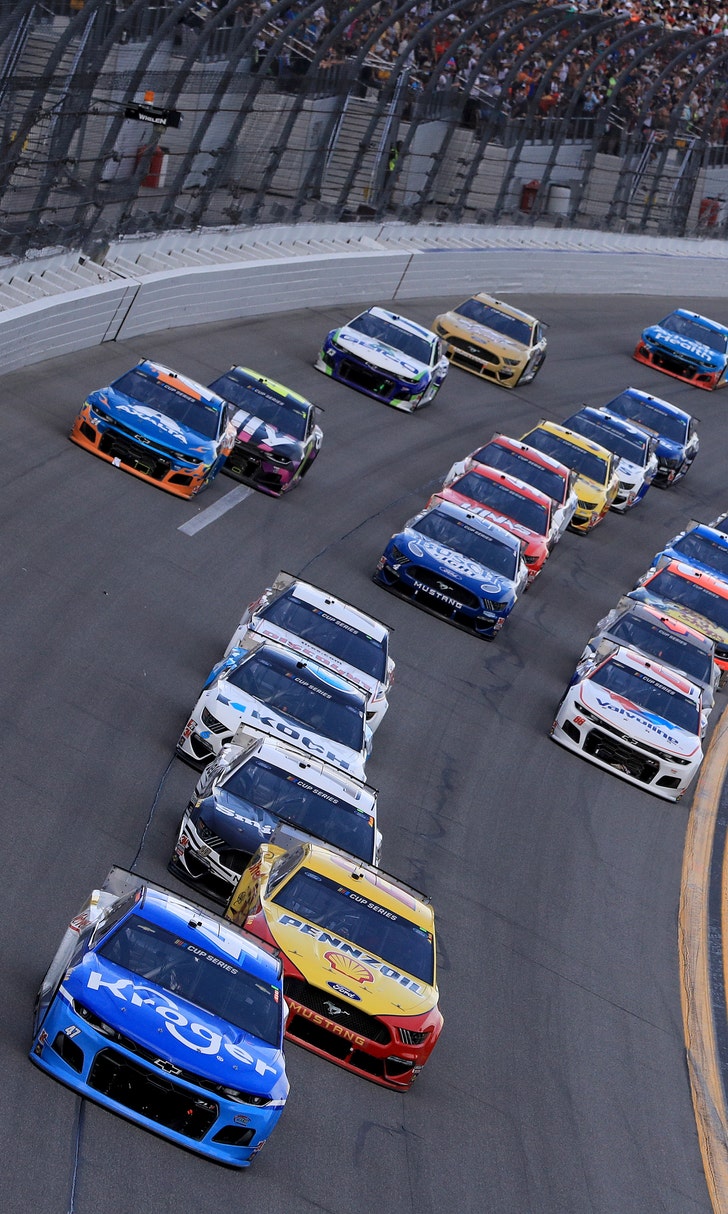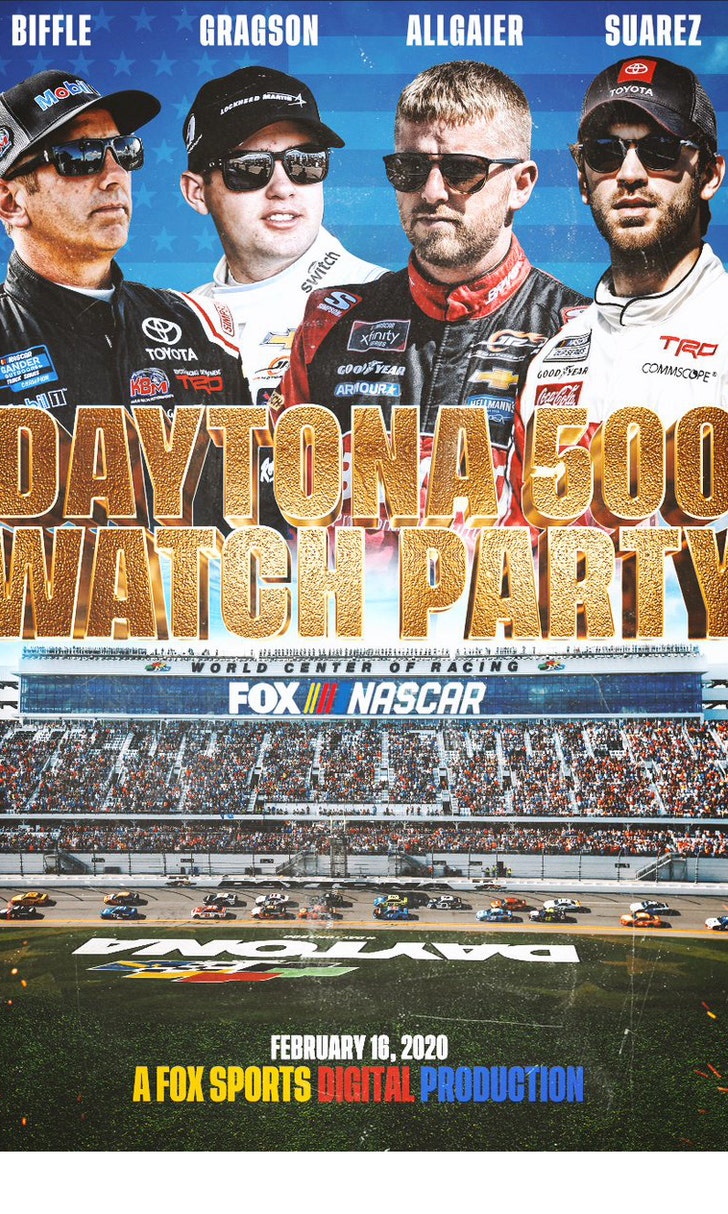 The Daytona 500 Watch Party!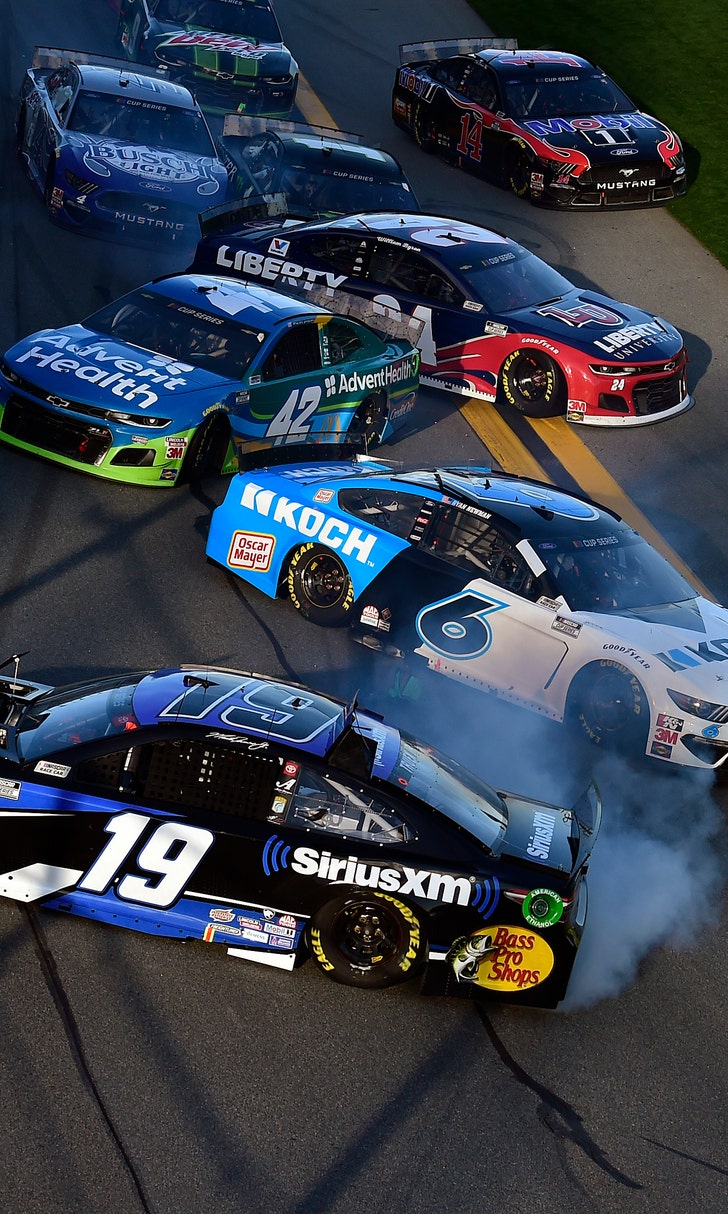 The Numbers Game At Daytona