Heat's on winless Brad to deliver 'W'
June 28, 2013

Is this the weekend Brad Keselowski turns his season around?
It's not that the defending NASCAR Sprint Cup champion is in fear of missing this year's Chase — yet. But without a win this season and the No. 2 Ford teetering at ninth in point standings with a nine-point cushion, it's time for Keselowski to return to his winning ways.
"This is a key time, not just for my team but really for all the teams," Keselowski said. "There are only a few that would be considered locked into the Chase. Realistically, if you have two or three wins, you are in a good spot. We don't have those, but we have had solid runs where we have been close to winning and have a lot of coulda, shoulda, wouldas's. But those don't count for anything.
"Now is our time to really shine, and, I think, thankfully, if you look at the tradition of my team, if you can say there is one over the last two seasons, it is that we really seem to hit our mark about this time of season. I don't think that is a coincidence."
It's been 23 races since Keselowski's last win — at Dover in the Chase last year. But on Saturday, he has the opportunity to defend his victory here at Kentucky Speedway, a track that "really fits my style," he said.
After competing in both the truck race (where he finished second Thursday) and the Nationwide race (where he won Friday night) on the 1.5-mile speedway, Keselowski rolls off eighth on Saturday.
"There are a couple unique characteristics about it, and that is why I picked this weekend to run all three," Keselowski said.
"I felt like here and Bristol are probably two of my best tracks, and we need to capitalize on that. Certainly on the Cup side, we need another strong run and hopefully come away with a race win, which I think we have a very strong shot at."
Keselowski isn't going to worry about missed opportunities — but there haven't been as many as last year. Although Keselowski led a total 103 laps over the first four races, he's held the point for just 17 laps since.
But it's fair to say that the No. 2 Miller team hasn't been up to form since NASCAR busted the crew for illegal suspension parts prior to the Cup race at Texas Motor Speedway on April 13 and subsequently suspended the crew chief, car chief, team engineer and Penske Racing competition director Travis Geisler.
When the team returned intact at Dover for the June 2 race, Keselowski posted his first top-five finish since Bristol in March, but he failed postrace inspection for the car being too low in front, and he hasn't posted one since.
"Obviously there is a bit of different circumstances this year compared to last with the things that happened with the penalty and so forth," Keselowski said. "I haven't spent a lot of time looking in the mirror. I have been looking forward and know we have to continue to push and develop this car and find those next pieces of speed to be that little bit more competitive, and I think we have some stuff coming to do that.
"Hopefully, we can get that implemented on our cars and get it all through tech, and then we will be just as good as we have ever been, if not better."
Certainly, this team remains on NASCAR's radar every time the Miller Ford rolls through technical inspection — and likely will for the rest of the season or maybe until Keselowski chooses his battles and words more judiciously.
"I think, assessing the season at this point, we could very easily have two wins, and I hate to go too much into that because I always get accused of whining about that stuff. But the reality is, if one or two yellows don't come out the way they did ..." Keselowski said.
"Whether it was leading the Daytona 500 in the closing stages or the restart toward the end at Bristol — if a couple of those things fall this much differently we are sitting here with two or three wins and in the exact same spot as this time last year.
"I think that is why I am not as panicked as some others might be. I don't feel that panic within our team. I think there is a burning passion and desire to execute at a much higher level than we have, and certainly that can be frustrating, but I know it is there. I think the run we put on last year starting this weekend shows it can be done at any time.''
UPPER CUT
Dale Earnhardt Jr. spanked the field by more than a hair in qualifying on Friday.
After shattering the track record to earn the pole for the Quaker State 400 with a lap of 183.636 mph, Junior joked that it was his lucky haircut before time trials at Kentucky Speedway that provided him with an edge.
"In between the last practice and qualifying, I got my hair cut at Great Clips," Earnhardt said of the mobile track salon.
"That might have something to do with it, too. I don't mind letting that secret out of the bag, because they're one of my sponsors. I really did. It really happened. I was a little lazy this week, and it's been a few weeks since I got my hair cut. Luckily, there was someone here from Great Clips that could get the job done."
Perhaps that's why Earnhardt had an aerodynamic advantage over the competition. The next-fastest qualifier was Carl Edwards with a lap of 183.306 mph. Edwards was on par to top Junior but bobbled through the turns.
"I think if I had to do it over again, we might have a pretty good shot at it," Edwards said. "As poorly as we've run here, it was a really good lap."
Jimmie Johnson, who held the previous qualifying record of 181.818 mph, qualified third.
While the debate during time trials wavered between which drivers made their qualifying lap before or after clouds moved over the 1.5-mile track and cooled the surface by more than 20 degrees prior to Junior's run, he wasn't buying his competitors excuses.
Among them, Clint Bowyer, who qualified 15th.
"He got some shade and he wasn't able to produce," Earnhardt quipped.
SOCIALIZING
After qualifying 15th, Bowyer hopes to turn into a magician on Saturday, as he tweeted his strategy for the Quaker State 400: "Tough ole day at the office. How's that saying go?? Gonna have to make chicken salad outta.........''
NUMBERS GAME
3 — Top 10 qualifying starts for Jimmie Johnson in all three Kentucky Cup races.
8 — Top 10 starts for Carl Edwards in 2013.
6 — Poles in the last seven years for Dale Earnhardt Jr., including the last four seasons.
SAY WHAT?
Jeff Gordon on the challenge of winning at Kentucky Speedway — the only active NASCAR track on which he has yet to post a victory:
"Oh my God that would be huge," said Gordon, who has 87 career Cup wins. "Number one, because this is a very challenging race track, not an easy race track to win on.
"Number two is, I don't know what the plan is for adding race tracks in the future, but in the past, every time we knock one (track) off and get close to accomplishing that goal (of winning at every track on the Sprint Cup schedule) ... they add another race track. So, getting a win at Homestead (2012) and Phoenix (2011) and getting closer to accomplishing that and knowing that there is one left and we are running good this weekend. That would be huge. That would be something that I would be very proud of."
---
---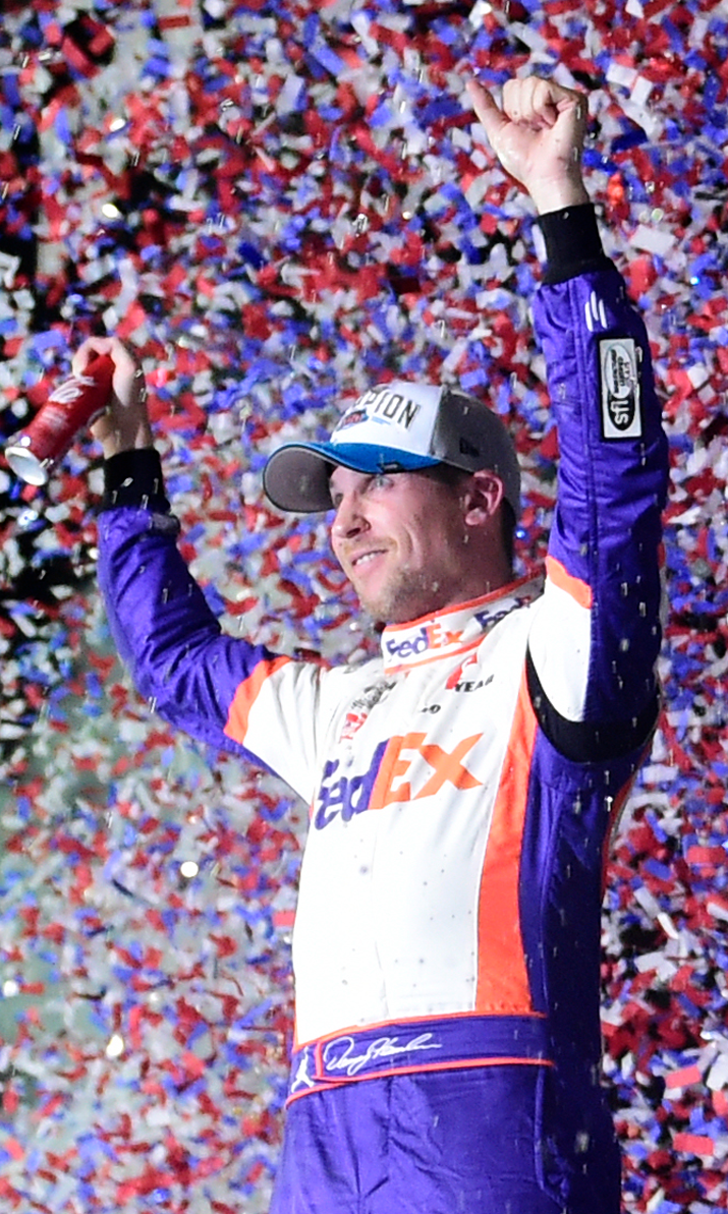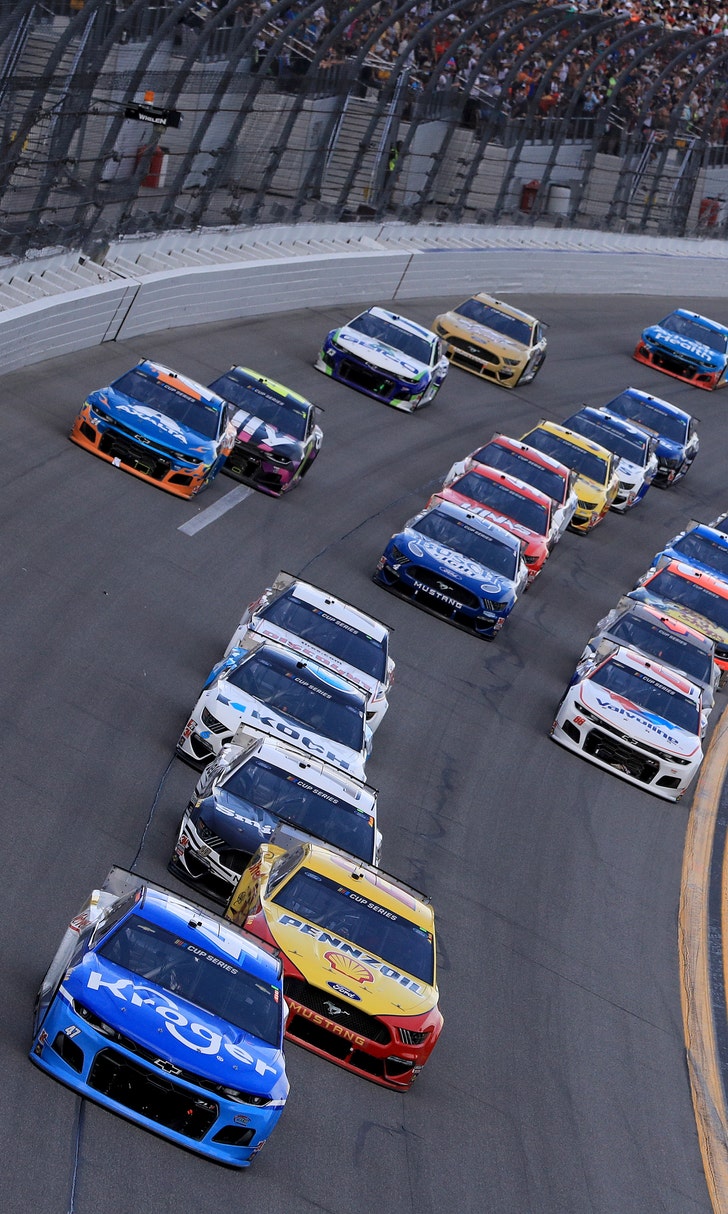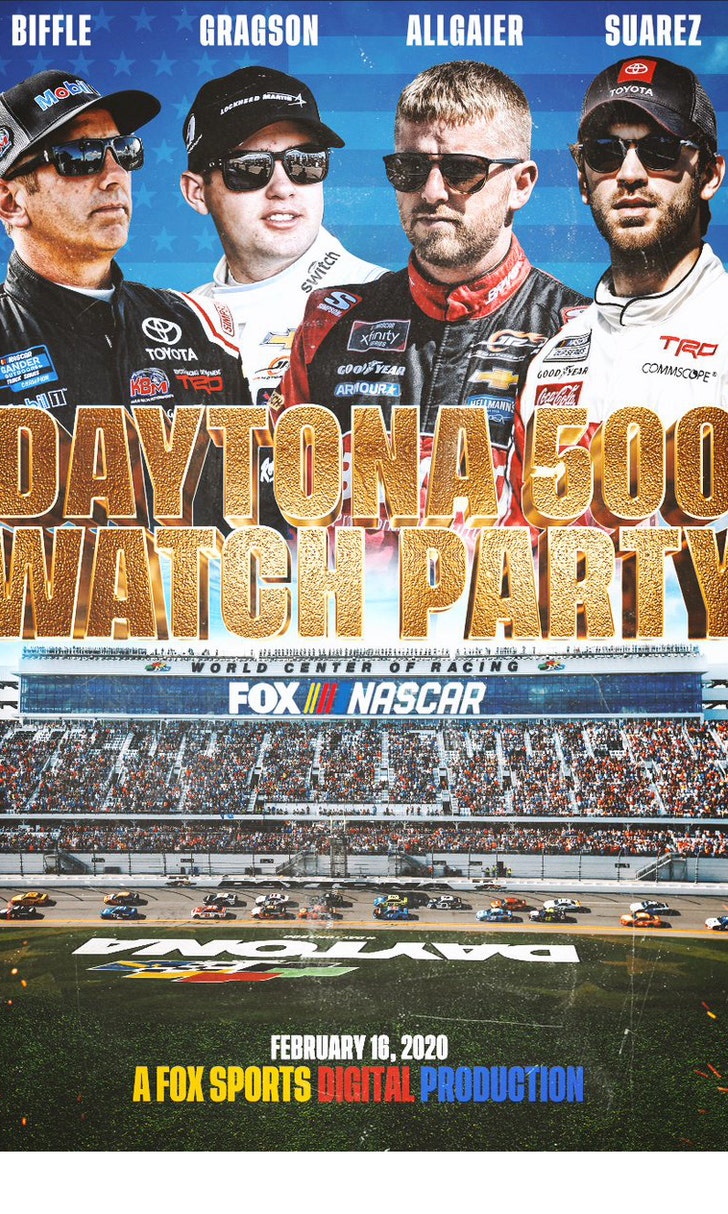 The Daytona 500 Watch Party!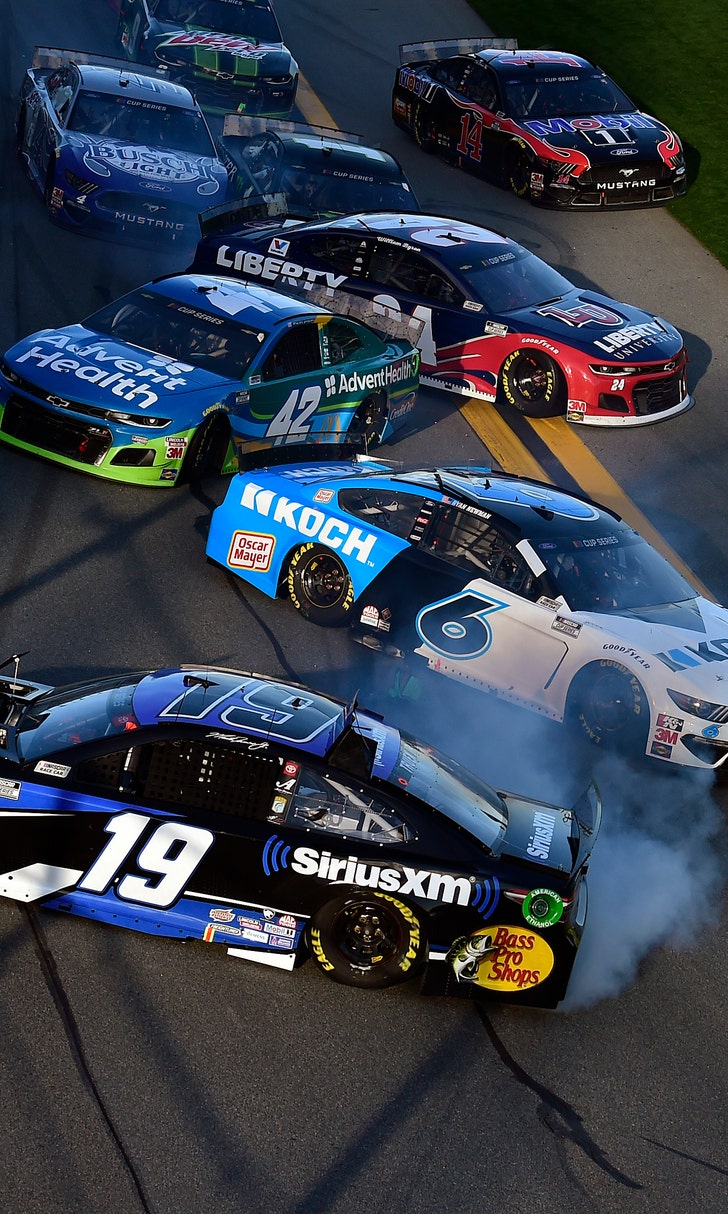 The Numbers Game At Daytona