NASCAR Cup Series
NASCAR Cup Series
Harvick plans to focus on Cup title
Published
Sep. 9, 2011 1:00 a.m. ET

The Kevin Harvick Inc. era in NASCAR will end at the end of this season.
KHI's Nationwide Series program will merge back into Richard Childress Racing next season with current driver Elliott Sadler, a cast of Sprint Cup competitors and Austin Dillon, Childress' grandson, sharing driving duties. Sadler's crew chief, Ernie Cope, is expected to continue with Sadler and the No. 2 Chevrolet team.
But the stark loss for the sport will be the absence of KHI's truck program, a stalwart competitor in the Camping World Truck Series for the past decade.
In addition to KHI's ability to supply top-of-the-line equipment to rising drivers, it also allowed Harvick to pay it forward to champion Ron Hornaday Jr., who had helped the fellow Californian when he first came east with hopes of breaking into NASCAR. Harvick provided Hornaday, 53, with the opportunity to earn 21 wins and two of his four titles in the past seven seasons behind the wheel of the No. 33 Chevrolet.
After November, only memories will remain.
"It has been a great run," Harvick said. "Obviously, one of the hardest conversations I had to have was with Ron, telling him where everything was going and he was a big part of helping us to get to the point that we are at today. It is fun, don't get me wrong, it is fun to go out and win Truck races and be a part of it.
"We have been able to win championships, and I think that's one of the great things about where we are at with the decision. It is not like we are struggling to get by on no sponsorship or we are not winning. We are winning races, we have got the sponsorship, we have done the things right to keep the things on the racetrack and (keep) it going to be successful at the time we moved on."
Alas, Harvick is one of the few Truck owners that has been able to turn a profit in the series of late.
While KHI has been flush with sponsorship, that hasn't been the case for most teams. And with the paltry purses — which Harvick acknowledges creates "a tough model business-wise" — over a 25-race schedule, it's a wonder how most teams survive.
Hornaday's team, one of the premier squads on the tour, has earned $293,315 for the first 17 races this season. If the traditional model holds of a driver receiving half the purse, that means the team has had to operate on $146,657.50. That's just over $8,626 per race for equipment and personnel. When Harvick won the Truck race at Pocono Raceway, his prize money was $33,800 of the $352,190 purse. The 31st and last-place truck of Chris Lafferty earned $6,775. Think of subtracting the tire bill, airplane tickets, hotel rooms, rental cars and meals for a crew from that kind of budget.
"We have scrimped and scraped and got the sponsorship and things that you need," Harvick said. "GM (General Motors) has been a great supporter of everything that we've done. But from a business standpoint, sometimes you just have to make the decisions as to what you want to do, and for us it just didn't make sense.
"I think when you look at the expectations that we put on the company to race, it obviously — us, RCR — costs us more to race the vehicles than probably some of the other people with no overhead. The Truck series is a great series. It is a lot of fun. I would love to continue driving some races in the Truck series as we move forward. It's just a point where we felt like we needed to make some decisions from a business standpoint ... everybody involved has done a great job of taking the best of both worlds and making them work.
"There was no financial issues; we were making it all work. But, sometimes you just feel like you have got to get something out of it. We were winning races and loved to be a part of that; but, in the end, it's business."
Harvick expressed compassion for the 140 KHI employees that will have to make alternative plans at season's end. While some will be integrated into the RCR program, Harvick believes the timing of the announcement will allow others an opportunity to search for other employment.
If there's a silver lining for Harvick fans, it will be his ability to concentrate on winning the Sprint Cup championship. Yes, Harvick will still be involved with the decisions regarding the Nationwide Series programs at RCR. But the end of KHI will also relieve Harvick of the daily stress of being an owner/operator.
"Being involved with everything at RCR will allow me to spend more time with my Cup team," Harvick said. "(It) takes an extreme amount of pressure off of me as a driver and an owner. I think when you look at the personal time that we get back, from (team co-owner and wife) DeLana and my standpoint, it's just a tremendous amount of time. There's way more positives to the whole thing than there are negatives, and we're really looking forward to experiencing all those things.
"In the end, and this is no knock on anything, but really the only thing that I want to do that we have not been able to accomplish in my career is win a Sprint Cup championship. Cup cars make it all go around. Richard and I have talked about this a lot. Without the Cup car being successful on Sunday or Saturday night, whatever the case may be, trucks don't exist, Nationwide cars don't exist, and the sponsors aren't there. We are lucky that the sponsors are all there and things have gone good over the last several years. That Cup championship is what we are after."
---
---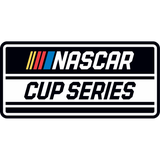 Get more from NASCAR Cup Series
Follow your favorites to get information about games, news and more
---