NASCAR Cup Series
NASCAR Cup Series
Harvick, Busch feud continues at Dover
Published
May. 13, 2011 1:00 a.m. ET

Can't we all just get along?
If you're Kyle Busch and Kevin Harvick, apparently not.
"That probably won't ever happen," Harvick said.
And with Harvick calling Busch a "liar" and Busch describing Harvick as "two-faced," it's likely that neither will receive Christmas cards from the other.
"As far as us getting along, I'm not sure that we ever really did," Busch said. "I think he tried and that's why at Homestead I kind of talked about the two faces of Kevin Harvick. I still believe that's out there. He'll talk to you to your face like you're best friends, but then behind closed doors or him at home or whatever, he has the utmost disrespectful thoughts or whatever else."
So we've established that the only thing Busch and Harvick agree on is their mutual disdain for each other. But in the "boys, have at it" era — where the drivers police themselves on the racetrack but NASCAR still serves as the judge and jury — just how far can drivers push each other before the sanctioning body steps in?
On Thursday, NASCAR delivered its own version of Probation 101 to the competitors after an on-track incident carried over to pit road following Saturday night's race at Darlington Raceway.
Last Tuesday, both Harvick and Busch were fined $25,000 and placed on probation for the next four races. When the drivers first met with NASCAR, Harvick said the emphasis was on pit-road safety — after Harvick chased down Busch on pit road while they were still in their cars. The message Thursday evolved to the on-track incident and "how we need to stay away from everybody basically and each other," Harvick said.
Friday, Harvick called for consistency in the rules rather than NASCAR offering judgment calls for each individual incident.
"I can race either way," Harvick said. "We can flip each other over. I don't mind wrecking. I don't mind getting wrecked. I don't mind eye for an eye. I don't mind any of that, but just tell me what the rules are.
"Explain to me what the penalty is if you are going to hook somebody in the middle of the straightaway, if you are going to spin them out, if you are going to retaliate, what is the penalty? Tell me what the penalty is. A consistent answer."
And what about the penalties that are levied behind closed doors that never make it online or in the local paper? Ryan Newman acknowledged last June that he was fined by the sanctioning body for comments he made after wrecking at Talladega, but "didn't understand what it was or why it was."
If your driver isn't up on the wheel the next four weeks, will you wonder whether there's a problem with his equipment or whether, in reality, maybe he's under secret probation? And how would you know?
"That's a secret," Newman said with a grin. "Honestly, I'm kind of new to the bad-boy market. I don't know exactly how it's always been versus how it is. I know that there are times when there are things that are public, and there are times when things are private. There is that in every business out there. I can only speculate how it should be.
"I don't know and I'm learning how it is. At the same time, that's part of our sport that we're not proud of. It's like any other sport that goes through people that are getting fined or people that are getting penalized. Our actions are detrimental to their sport, so it's not something that we want to sit around and talk about — we would rather talk about the racing and what we can do to put on a better show for the fans."
Newman has been part of the show the past two weeks as his feud with Juan Pablo Montoya escalated in the races at Richmond and Darlington. Although the message of "what happens in the hauler stays in the hauler" was expressed by both Newman and Montoya after their meeting with NASCAR last week, how do we know whether either driver left Darlington under probation as well?
Busch — who claims to be a racer, not a fighter — says he understands the sanctioning body's penal intentions "perfectly."
"It's the 'boys, have at it' that happens out on the racetrack, and it seems like they allow us to police ourselves pretty simply out there," Busch said. "When matters get taken into the drivers' hands or anything else onto pit road where innocent bystanders can be injured or something . . . NASCAR is going to step in and they're going to intervene, and they're going to set penalties the way that they feel need to be levied.
"To me, it's not a gray area; it's pretty simple; it's black and white. I'm not focused in all that really or what penalties should be during what circumstances because I'm a racer and I know that going out there on the racetrack and trying to win is the utmost thing. If you do that, then you certainly shouldn't be getting in any brawls or anything like that."
When the wrecks find the driver, however, where is the line drawn? Clint Bowyer, who was in contention for a top-10 finish at Darlington, was a casualty in the Busch/Harvick dustup. Bowyer called retaliation "just the nature of the beast."
But that didn't alleviate the pain of Bowyer's 31st-place finish.
"I was just sick to my stomach," Bowyer said. "We focused so hard on getting a solid run there. After the last couple years together as this race team, we haven't been able to even finish and we still haven't. We got to about 98 percent of the race done and got wrecked with four or five laps to go.
"They were beating and banging on each other going down the back straightaway. Getting into (Turn) 3, I saw Kevin (Harvick) go up to try to retaliate a little bit and show his displeasure and . . . my first reaction was just to get away from it. Then I got down there and my car stuck, and I was like, this is the best way to get away from them is to pass them both. I saw the opportunity and tried to take it and just got wrecked."
Still, with an old-school racer such as Harvick, the law of the track dictates taking revenge first and asking questions later. Once Busch hooked Harvick on the front stretch at Darlington, it was on.
Will probation squelch Harvick's instincts in the future? That will likely depend on how hard NASCAR comes down on him the next time.
"For me, the way that I was brought up and taught to race, when you hook somebody in the right-rear quarter panel, that's the equivalent of throwing your gloves off in hockey," Harvick said. "That's the point where everybody has reached the boiling point, and basically the only answer I get out of Kyle is, 'I'm a race car driver, not a fighter.' But if you drive like that, you're gonna have to learn how to take care of yourself."
---
---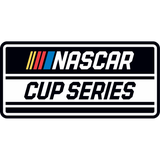 Get more from NASCAR Cup Series
Follow your favorites to get information about games, news and more
---