Happy Hour practice results for Auto Club 400
March 19, 2016

The Joe Gibbs Racing Toyotas continued to show great speed during the final Happy Hour practice session in advance of Sunday's Auto Club 400 at Auto Club Speedway.
JGR's Matt Kenseth paced the last preliminary before the race, setting a best lap of 185.419 miles per hour in his No. 20. Close behind him in second place was teammate Carl Edwards, who ran 185.347 mph.
Three Fords completed the top five, with Ryan Blaney third in the Wood Brothers Racing entry, followed by Team Penske's Joey Logano and Aric Almirola of Richard Petty Motorsports.
The first Chevrolet driver was pole-sitter Austin Dillon, who was sixth during Happy Hour.
There was a big issue about halfway through the session, as Kyle Larson bounced off the outside of the Turn 4 wall, slowed down quickly and got tagged in the right rear by Greg Biffle, who tried to check up but couldn't in time.
"I was  decent there," said  Larson. "Just disappointed that I got torn up. I apologize to Greg Biffle for that."
"We were on new tires. That was our second lap and the 42 (Larson) was on old tires, so our closure rate was super-fast," said Biffle. "I was kind of looking at my mark on the wall and on the race track and he wrecked in front of me and I just couldn't get stopped. There wasn't anywhere for me to go. The groove is right up against the fence and I was going probably 15-20 miles an hour faster than he was. By the time I saw him sideways I was catching him so fast that I don't know what happened."
Sunday's Auto Club 400, the fifth of 36 points races for the NASCAR Sprint Cup Series,  is set for 3:30 p.m. ET on FOX.
Check out the full results from Saturday's final practice here: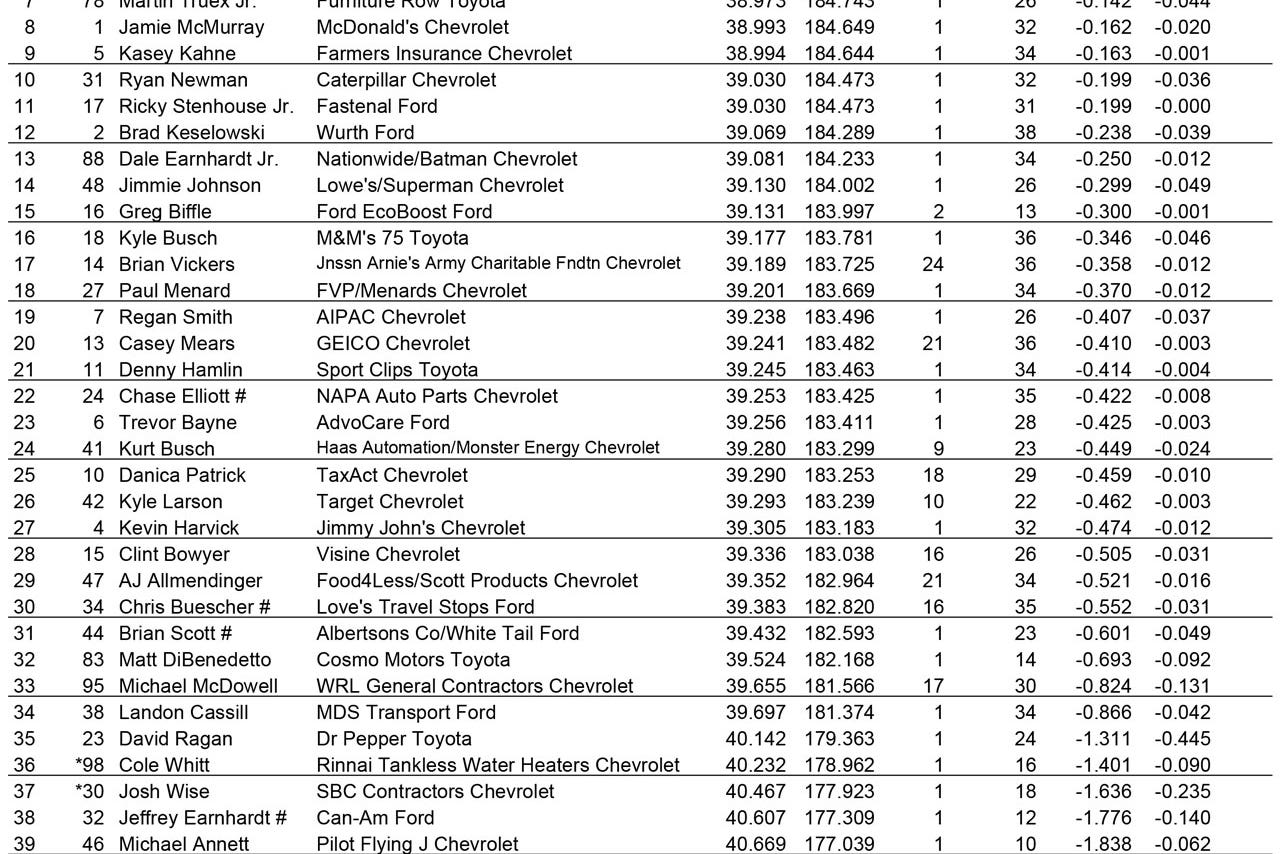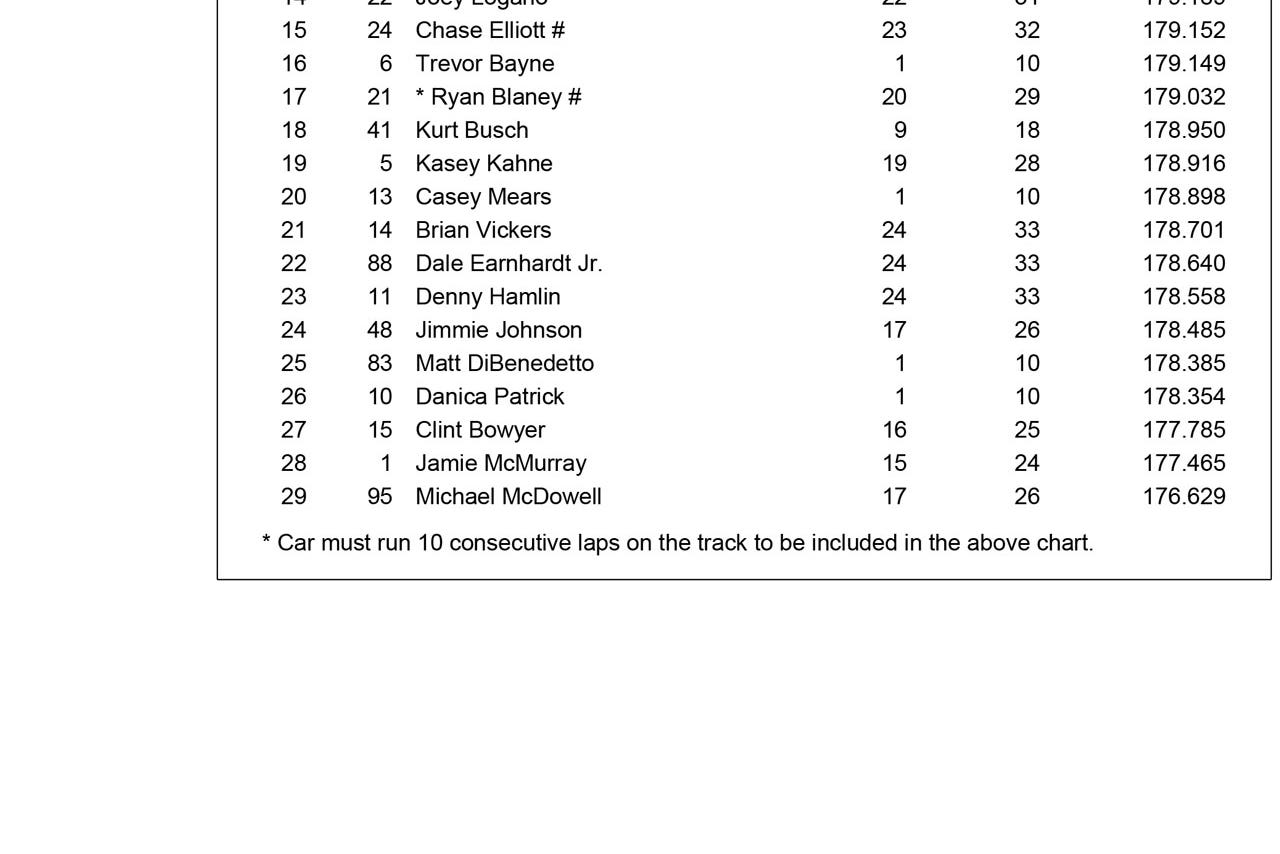 ---
---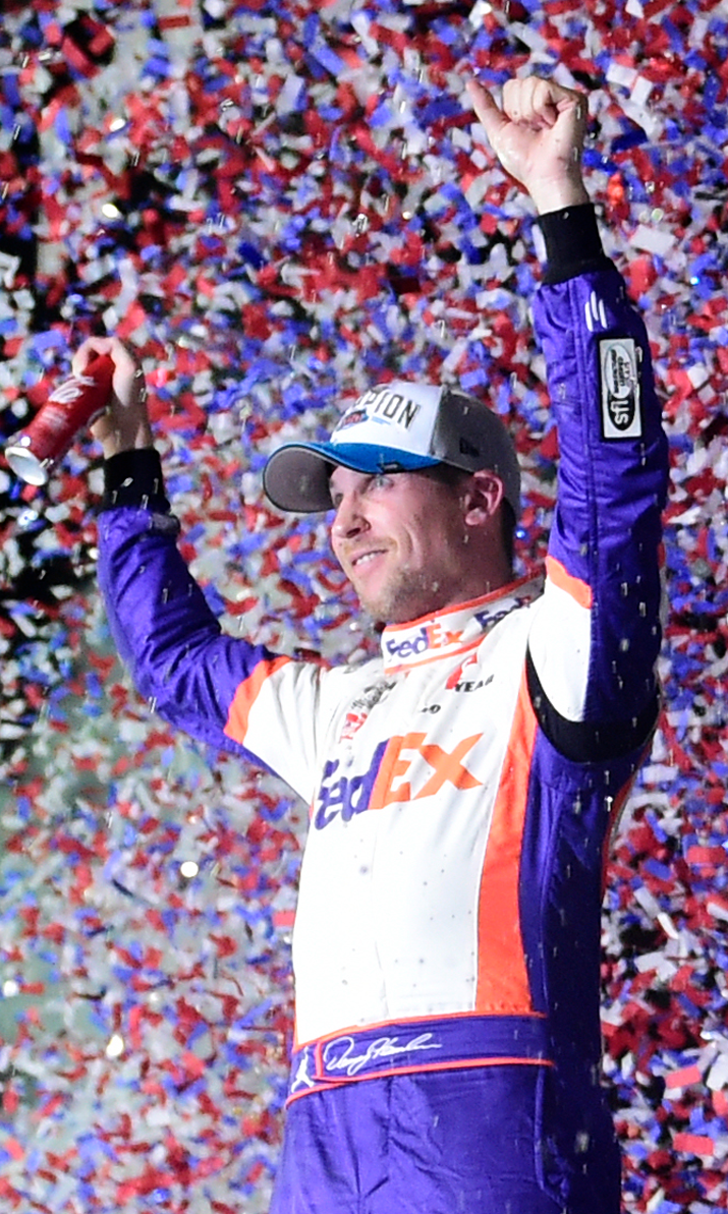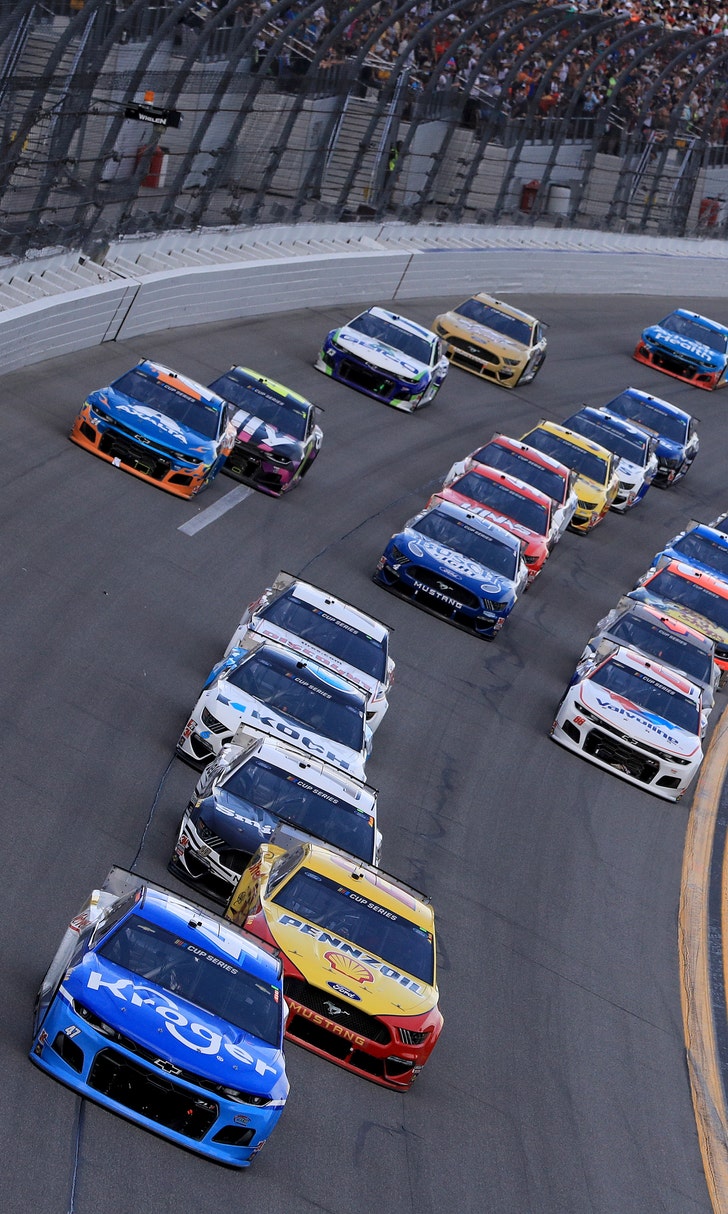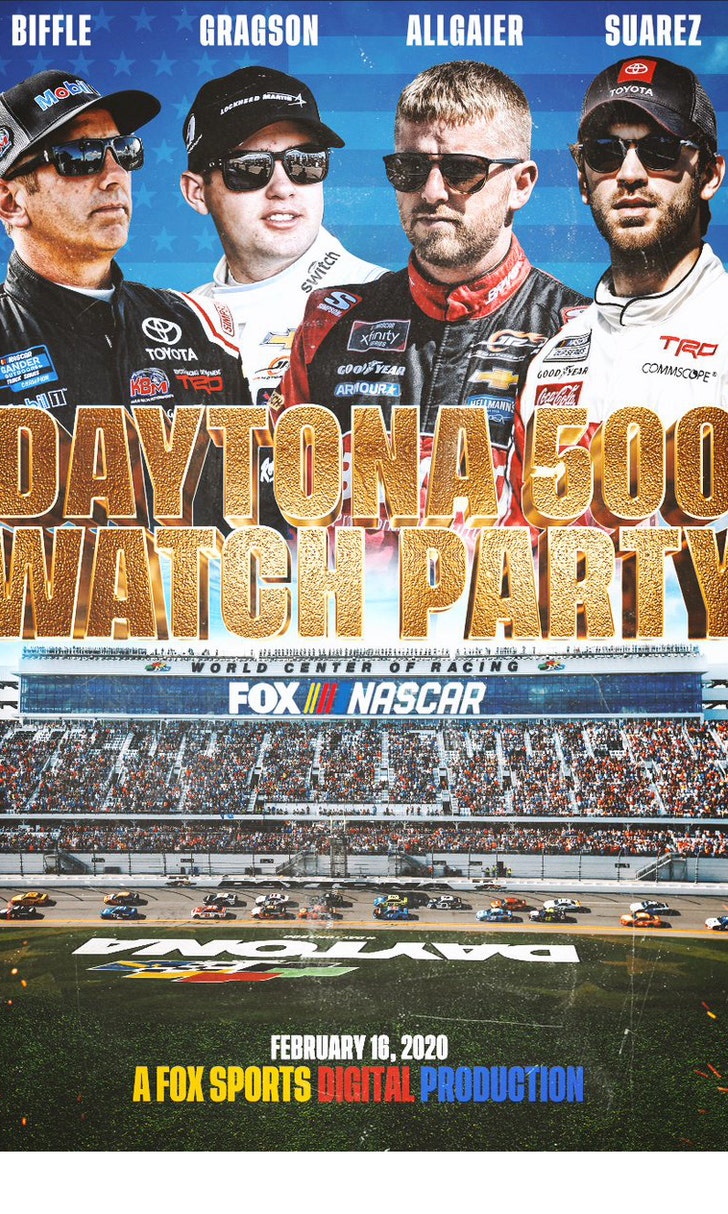 The Daytona 500 Watch Party!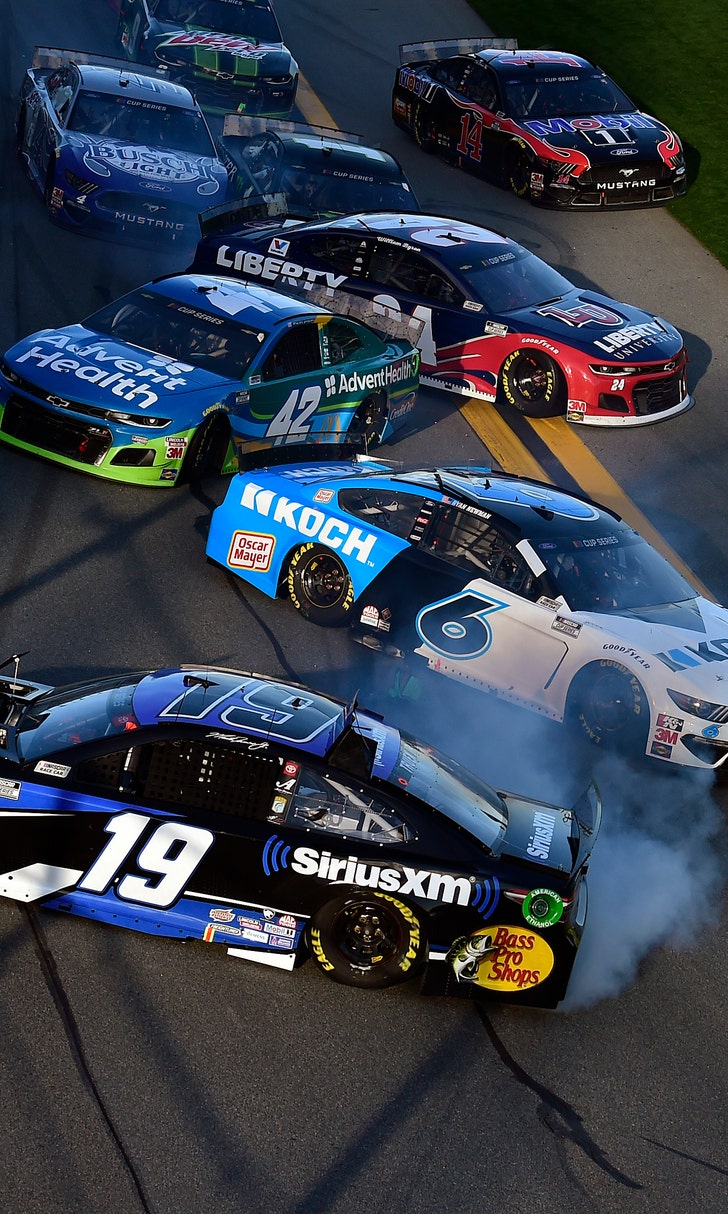 The Numbers Game At Daytona