NASCAR Cup Series
NASCAR Cup Series
Hamlin receives March of Dimes award
Published
Sep. 26, 2013 1:00 a.m. ET

Denny Hamlin had seen firsthand through his work with the March of Dimes the effects premature births have on children's long-term health.
He'd also seen the toll it can take on a family unable to bring their newborn home during the many hospital visits he'd made with sponsor FedEx as part of its longtime support of the March of Dimes foundation. It didn't hit him, though, until this year when he became a first-time father to a healthy baby girl.
"Now that I do have Taylor, and I am so blessed that she's healthy and was born on time with no issues, no complications, you really get a clear understanding," Hamlin told The Associated Press on Thursday. "When you are at the hospital and you walk into the nursery and there are two or three premature babies who are a month or two months early, you feel so lucky that yours is 100 percent and you get to go home in two days.
"The other families have to wait a really long time, and then they've got other health issues. Now that I am a father, you just understand what a difference it really is for those families."
Hamlin was being honored by the March of Dimes on Thursday night with the prestigious "Champion for Babies" award in recognition of his work raising awareness for the foundation's signature fundraiser. Hamlin joined Arnold Palmer, Joe Namath and Greg Gumbel as the fourth recipient of the award, presented at the March of Dimes Volunteer Leadership Conference gala in Washington, D.C.
"It's an honor to recognize the great work that Denny has provided the March of Dimes," said Dr. Jennifer Howse, president for the March of Dimes. "Denny's heartfelt and genuine desire to help families less fortunate than him always shines through. He gives us more than his time. He gives us his heart. Denny is a true champion for babies."
Hamlin's involvement with March of Dimes began when he was hired to drive the FedEx-sponsored No. 11 Toyota for Joe Gibbs Racing.
Hamlin and FedEx team each spring to support the March for Babies fundraising walk. They also host March of Dimes National Ambassador families at NASCAR races and Hamlin has raced with a special paint scheme at Texas in each of the past six seasons.
"I'm in huge elite company, but the others who received it obviously were huge advocates for the March of Dimes," Hamlin said. "They are recognizing me for the efforts that we've put in over these last six years for the March of Babies and the donations we try to raise, and the work we do through FedEx. It's a huge honor because there are millions of people who watch our NASCAR races each week, and see our car, and at statistics show at least 25 percent have had a premature baby and they recognize it and understand."
---
---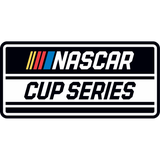 Get more from NASCAR Cup Series
Follow your favorites to get information about games, news and more
---