Hamlin makes big stride in Chase
BY foxsports • September 23, 2012
Denny Hamlin exacted his revenge in the Sylvania 300 on Sunday.
After laying down what he described as "the burnout of the year" — all the way down the frontstretch of the New Hampshire Motor Speedway — he pointed up into the crowd, verifying that calling his shot in tweeting "we will win" had come to fruition.
"I don't want to sound too cocky, but I knew what I was capable of," Hamlin said following the NASCAR Sprint Cup win.
Despite an air-pressure mistake before qualifying that forced him to start from 32nd Sunday, and a couple of untimely cautions during the race, nothing was going to stop Hamlin from spanking the Sprint Cup field.
"Kept waiting for him to make a mistake and he didn't," said Jimmie Johnson, who finished second.
Hamlin captured the lead for the first time on Lap 94 — six laps earlier than he predicted. Although other drivers were able to lead laps, no driver was able to pass the No. 11 Joe Gibbs Racing Toyota after Hamlin took the point. By Lap 272, Hamlin's lead was 6.451 seconds over the Johnson. When a caution fell two laps later, Hamlin's anxieties were unveiled.
"This changes the outcome," Hamlin said over the radio. "I don't know why they do this."
Certainly after losing the New Hampshire race in July when a miscommunication in the pits mired Hamlin in traffic and took him out of contention combined with last weekend's fuel issue where he ran out of gas at Chicagoland Speedway on the last lap, there's cause for insecurity.
But crew chief Darian Grubb brought Hamlin back to reality.
"We'll just let you do what you do all day, putting on a clinic, leading laps and winning races," Grubb said.
And Hamlin did just that. Shortly after the race restarted on Lap 278, Hamlin had a six-car advantage on the backstretch. As the field came around to the start/finish line, Hamlin had doubled his distance between his bumper and that of Johnson's No. 48 Chevrolet.
In 15 circuits, Hamlin had extended his lead by two seconds. After leading 193 of 300 laps, he crossed the finish line 2.675-seconds ahead of Johnson for Joe Gibbs' 100th career Sprint Cup victory.
"I knew we had the winning car it's just the other things you can't control that can keep you out of Victory Lane," Hamlin said. "It's the untimely cautions, things like that.
"For me that was the most nerve-racking part; (let's) not find a way to lose, because I knew we had the fastest car today. You know, I've obviously got a great knack for this racetrack, so for me, it crosses your mind, and then it's extra motivation in my mind to prove yourself right."
With the win, Hamlin moved up to third in the points standings, seven markers behind leader Johnson. But Hamlin has a history of being snake-bitten through no fault of his own.
In 2010, Hamlin's team, then led by crew chief Mike Ford, held the points lead of and on in the Chase — including entering the season finale at Homestead. But the No. 11 Toyota ran out of gas in the penultimate race at Phoenix and lost a large portion of that lead and Hamlin was devastated.
Certainly, the 31-year-old has matured since then. And Hamlin displayed extreme confidence when predicting this win last Sunday, but it will be up to Grubb to keep his driver's emotions steady over the final eight races if Hamlin hopes to cash in on the Chase for the Sprint Cup.
"That's something we work on all the time," Grubb said. "That's just something of working the situations and just having his trust of knowing that I feel like I'm making the right call at that point, but just knowing how scared he was picking up that lobster (following the New Hampshire win), I think I got something that I can throw back at him each week now.
"It's something that just comes with time. The more the confidence gets — I still want him to question it because I need him to question me at times because I need to make sure I'm making the right decision. When he questions something really adamantly, that means that the car is not doing what he needs it to for us to make that call, so that feedback is always needed."
Hamlin will face his greatest challenge next week at Dover International Speedway — a track where his average finish is 20.5. If the No. 11 team can survive the Monster Mile and the remaining races without any catastrophic mistakes, Hamlin might just be able to celebrate the championship he lost to Jimmie Johnson two years ago.
"Well, I'm going to be optimistic when I go there," Hamlin said. "Darian and my team have been working on that racetrack for quite a long time the last few weeks, at least, working on a setup that would make me comfortable on that racetrack.
"We are going to take our Richmond car there. The car is going to be good. I just have to have an open mind when I get out there for the first green flag run and have faith that I can do it."
Lost in the race
Greg Biffle and Matt Kenseth had consistent performances during the first 26 races.
Unfortunately, the Roush Fenway Racing duo was far from the class of the field in the first two events of the Chase. On Sunday, the best the Fords could muster was a 14th-place finish by Kenseth.
"On a long run we had about a 10th-place car, which is probably a little bit better than we usually do here," Kenseth said. "But on short runs we weren't very good at all and then we got that caution there at the end and that didn't work in our favor. We were a little bit better on a long run, but weren't that great overall and (mine) was maybe a 10th-place car."
Biffle complained about a lack of grip throughout the weekend. He qualified 13th but was never a frontrunner. In the closing laps, Biffle believed he had a tire going flat because his tires were chattering so severely.
"We were doing really well in the middle part of the race and I thought, 'Man, we've got something. We're going,'" Biffle said. "We got up to 10th and then just went straight backwards. I don't know what happened."

Dover couldn't come at a better time for the Roushkateers. Biffle has tanked to ninth in the points standings and Kenseth is 11th. Since 1988, Roush Fenway Racing has posted seven wins at the Monster Mile, most recently with Kenseth in May last year.
Numbers game
6: NASCAR owners/teams that have 100 Cup wins or more — Joe Gibbs, Rick Hendrick, Roush Fenway Racing, Petty Enterprises, Junior Johnson and Richard Childress.
22: Career wins by Denny Hamlin.
4: Top-10 finishes for Brian Vickers in seven starts. His three top fives are more than both Ganassi Racing drivers combined.
Say what?
Brad Keselowski settled for sixth place on Sunday but lost the points lead in the process:
"One point doesn't seem too bad," Keselowski said of the margin by which he now trails Jimmie Johnson. "We'll go to Dover and give 'em hell."
---
---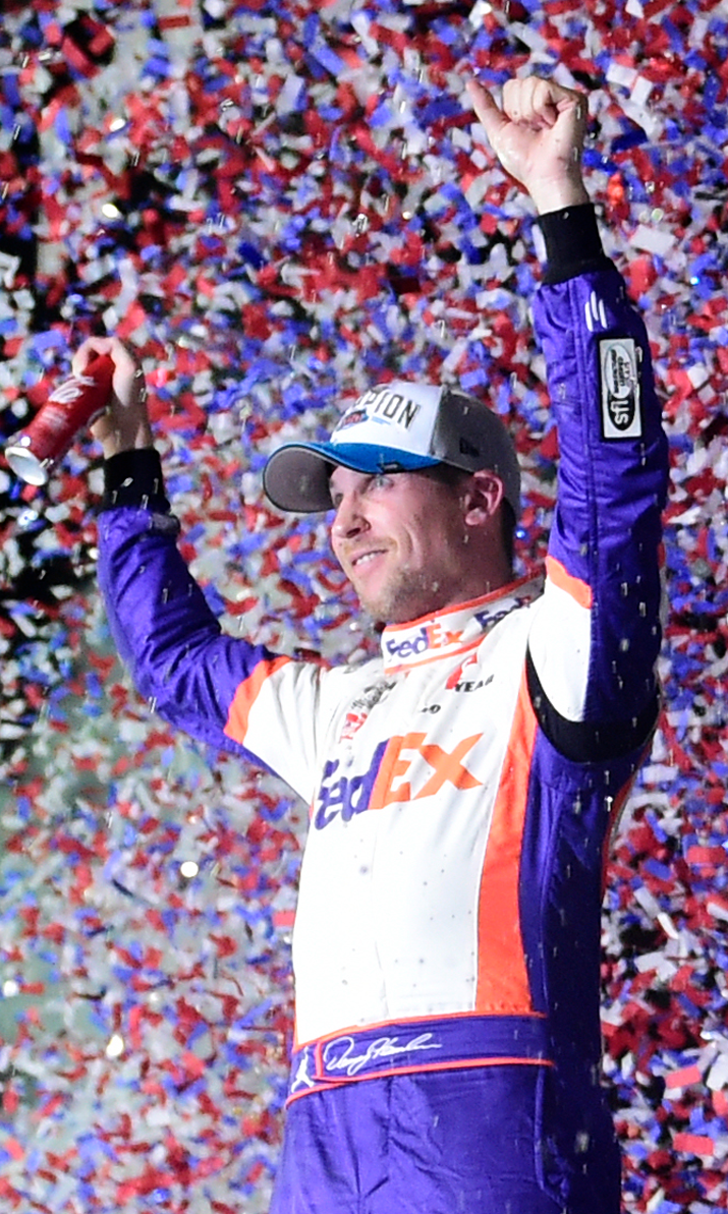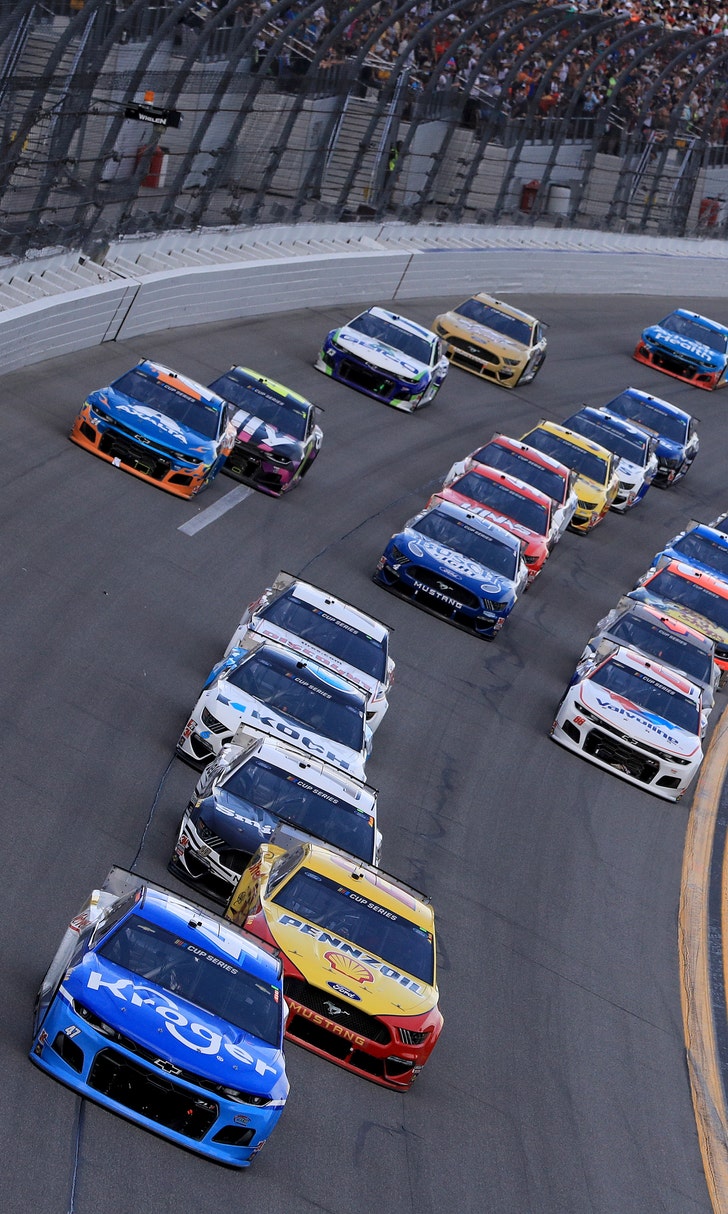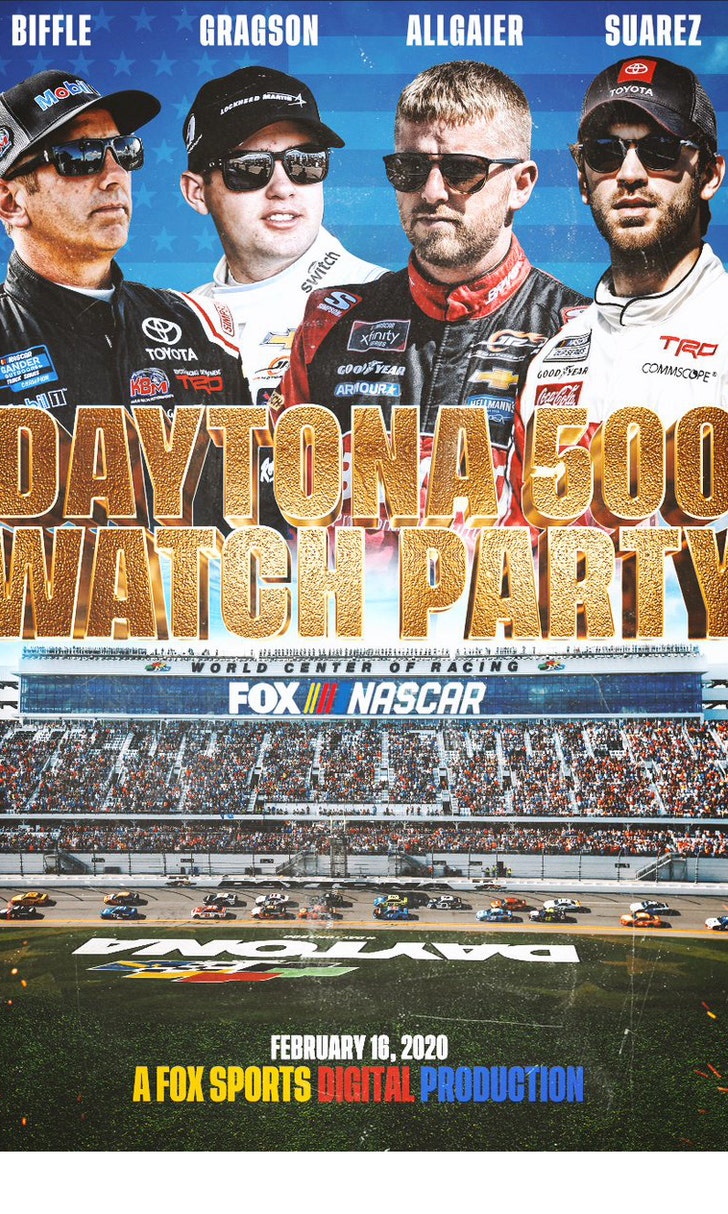 The Daytona 500 Watch Party!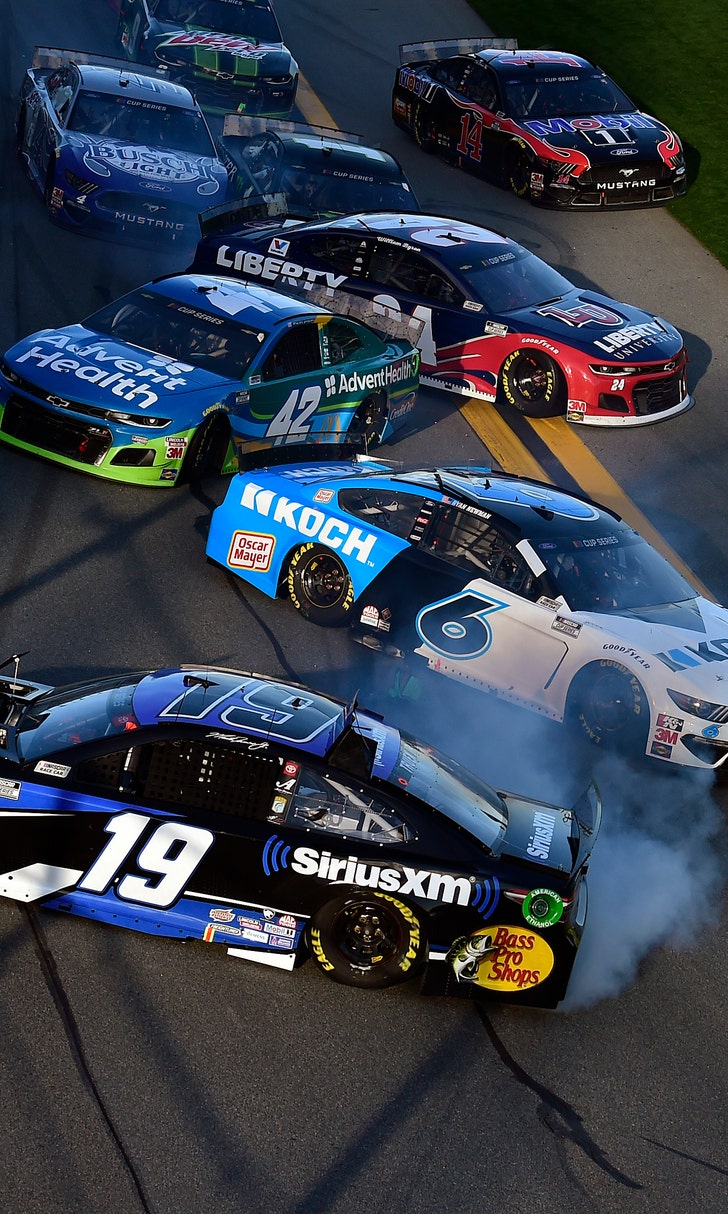 The Numbers Game At Daytona