Gibbs' success starts at the top
BY foxsports • February 7, 2011
Many times, it all really does start at the top — especially when the man at the top is Joe Gibbs.
After all, just look what the top two drivers in his NASCAR Sprint Cup organization face this year. Denny Hamlin's team must handle the pressure of a championship that might have been in 2010 while Kyle Busch looks at a list of goals as-yet unreached.
Both are competitive, passionate, emotional drivers capable of reeling off a series of victories and both are capable of taking the 2011 NASCAR Sprint Cup crown. No one can help them more in channeling that enthusiasm and managing those pressures than Gibbs.
For years, the pair has created an intramural competition at JGR, one that parallels the big-picture racing occurring week to week as each chases victories and championships.
The key for each driver to maintain a level of success — and learning the value of working toward the overall goal of a team title while also pursuing his individual interests — lies in the man who recognized the talent and potential of each in bringing them to the organization.
As with any high-profile athlete, reaching one's potential can often be credited as much to situation as anything else. And that's where Gibbs comes into play.
A three-time Super Bowl championship coach, a three-time NASCAR Sprint Cup championship owner, a success in drag racing, Gibbs is a man who is as passionate about the people he works with as the sports he competes within.
And that can make all the difference.
While the term "people-person" is tossed around lightly in management circles, it's an apt description for both the person that Gibbs is and the attitude he brings to his endeavors.
Twenty years ago, Gibbs had little more than a racing plan when he snared a sponsor and made his initial foray into racing with Dale Jarrett behind the wheel. Since then, he's built one of the premier NASCAR organizations of the day. He won his first title with Bobby Labonte in 2000, then two more with Tony Stewart (2002 and 2005). And while he jokes about the somewhat tempestuous nature of some of the athletes he's worked with, there's no doubt he has the ability to channel talent in the right direction.
All his athletes, in racing or football, refer to him respectfully as Coach.
This year, he'll face a balancing act once more as his two top drivers find themselves among the top challengers for the title.
How the organization manages their dual goals will help decide whether Gibbs is sitting at the head table at the annual awards ceremony.
From the beginning, it has been his ability to put people in the right places, and Gibbs' personal beliefs and charisma, that has drawn people to his team.
Jimmy Makar, now vice president of competition, found that to be the case from the moment he interviewed with Gibbs when the team was little more than a concept.
Makar, already working with Rusty Wallace with the established Penske Racing, still isn't sure why he agreed to sit down with Gibbs and talk about a crew-chief role back in 1991. But once he listened to Gibbs philosophy, he was hooked.
"We met and we spent about two hours together and talked about everything under the sun and I heard about his philosophy ... how he approaches sports and people and competition and the fact that he was that passionate about people, that's what sold me on it," Makar said. "When he told me the way he felt about people and how people were going to be a big part of what he wanted to do, that's something I felt like we were missing in sports and racing at the time. It was a time when mechanics were a dime a dozen, you were told that people were hanging on the fence, give them a hat and T-shirt and they come to work for free.
"That was kind of the atmosphere at that time and Joe was more about hiring people and bringing them into a family and taking care of them and having long-term relationships and I thought, that's different and I like it and that's what sold me on it."
Stewart, too.
There's no question the fiery driver was, at times, a handful for the team owner. With a series of high-profile on-track incidents and off-track comments highlighting his tenure with the team, Stewart is one that pushed the limits of what a driver could get away with.
With added perspective, Gibbs can laugh now about their tenure — though he points to Stewart and Busch as two of the most challenging athletes he's worked with as either an NFL coach or a NASCAR team owner.
"Are you kidding? That's easy, isn't it? Both of them are up here," Gibbs said when posed the question as he sat on stage with his drivers past and present. "I'll let you pick out who it is ... We go through the whole thing with Tony Stewart ... Then we get Kyle.
"About a year into that I looked up and I went, 'Lord, what are you saying?"
As he thinks about it, Gibbs later adds, ""Denny's no piece of cake, but that's a separate issue."
Yet, all have blossomed during their tenure at JGR. Why?
"Honestly … a lot of the things that we do at Stewart-Haas Racing are things that I learned from Joe," says Stewart, now owner/driver of that Stewart-Haas team. "You don't have somebody like Joe and J.D. (Gibbs, team president) and his staff up here — there's one thing about this guy, he's been successful in three professional forms, two professional forms of motorsports and professional football; you don't be successful in that many professional realms without the common denominator — Joe knows how to organize the right people for the right jobs and that's one thing I live by every day at Stewart-Haas Racing.
"I learned a lot driving for this guy the 12 years I was here. Great leadership and it shows with the championships he has in those other forms. So when somebody's that successful in that many different areas, you pay attention to why they're successful and what they're doing."
Busch agrees, noting that he can learn a lot from the owner as he tries to achieve goals that includes wins in some of NASCAR's premier events and, of course, a Cup title.
"To me, it's a lot of great experiences to know not only someone so successful, but someone that's so passionate about what he does, about family, about sports, about career and about people," Busch said. "For me to have that opportunity to work with someone like that, to read his two books that he's put out, to understand a lot about what he's gone through as a person, both physically and mentally and emotionally … to spend that time and the quality time with Joe, to get to talk with him and listen to him — you should listen to him."
Now, it is those same qualities that could help these two talented and competitive drivers find their place in the season once more and contend for the title.
It is those same qualities that cause Gibbs to rank among the elite owners in the sport and the perennial championship favorites year to year.
He can help the team heal from the wounds of Hamlin's close-call runner-up finish last season. He can help them overcome any flare-ups the drivers might endure — with others or within the organization — quickly and without interruption to the season.
If they look, they'll see he's put the people in the right places to be successful.
If they listen, he can help them become champions like the pair of drivers that preceded them into the organization.
And in hearing what he says and watching what he does, they'll gain an added bonus — they'll learn a few lessons from the passionate and caring attitude Gibbs brings to the team en route to that next title.
"There was a reason why they were so successful and why they are so successful," Labonte says of Gibbs, pointing out that he learned life lessons as well as earning a championship during his tenure there. "... That's what it's about, the journey."
---
---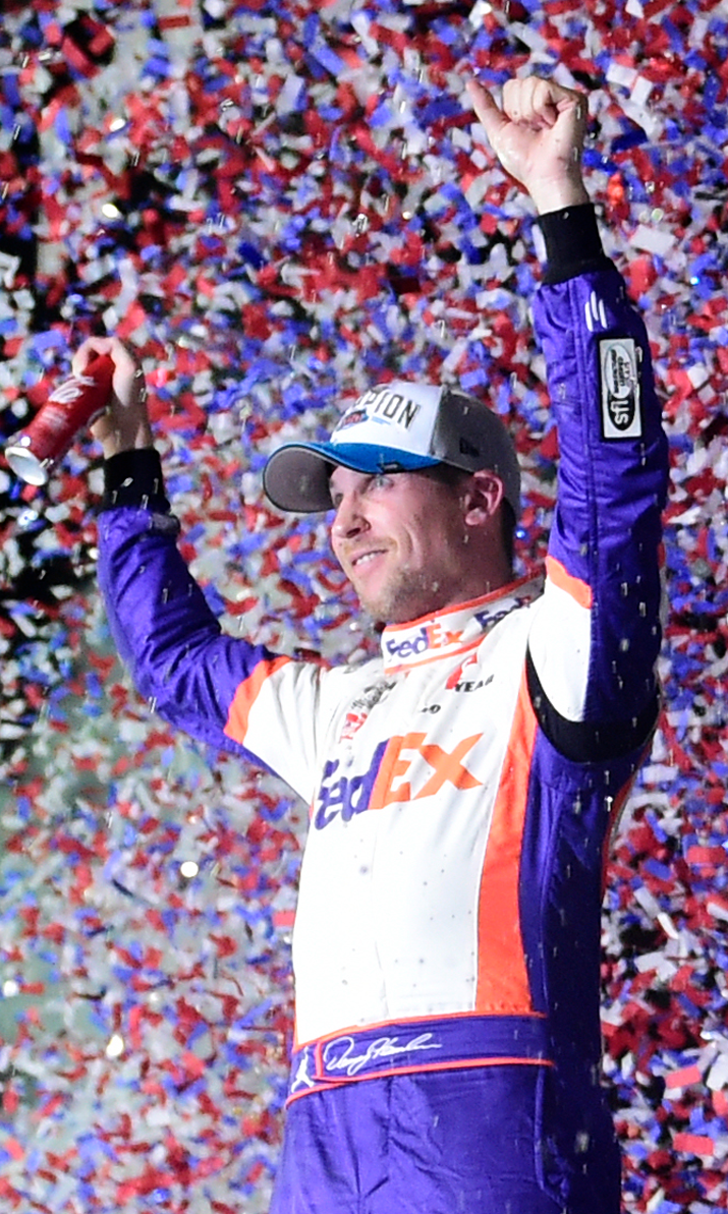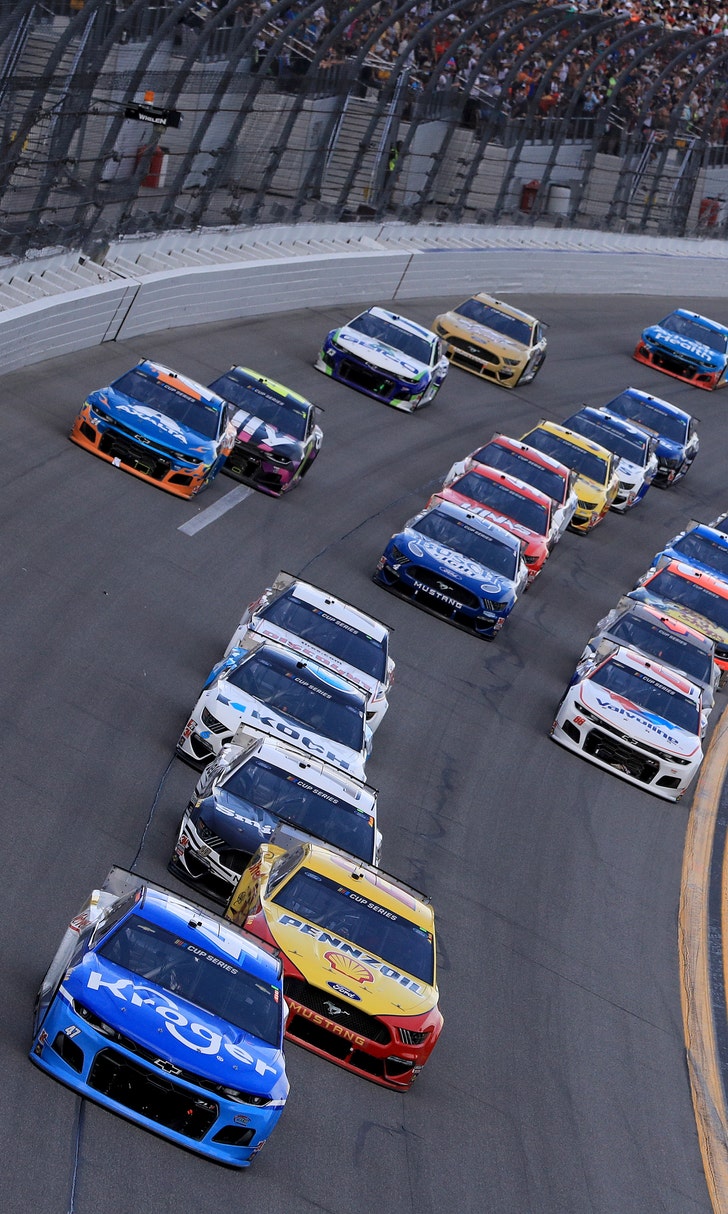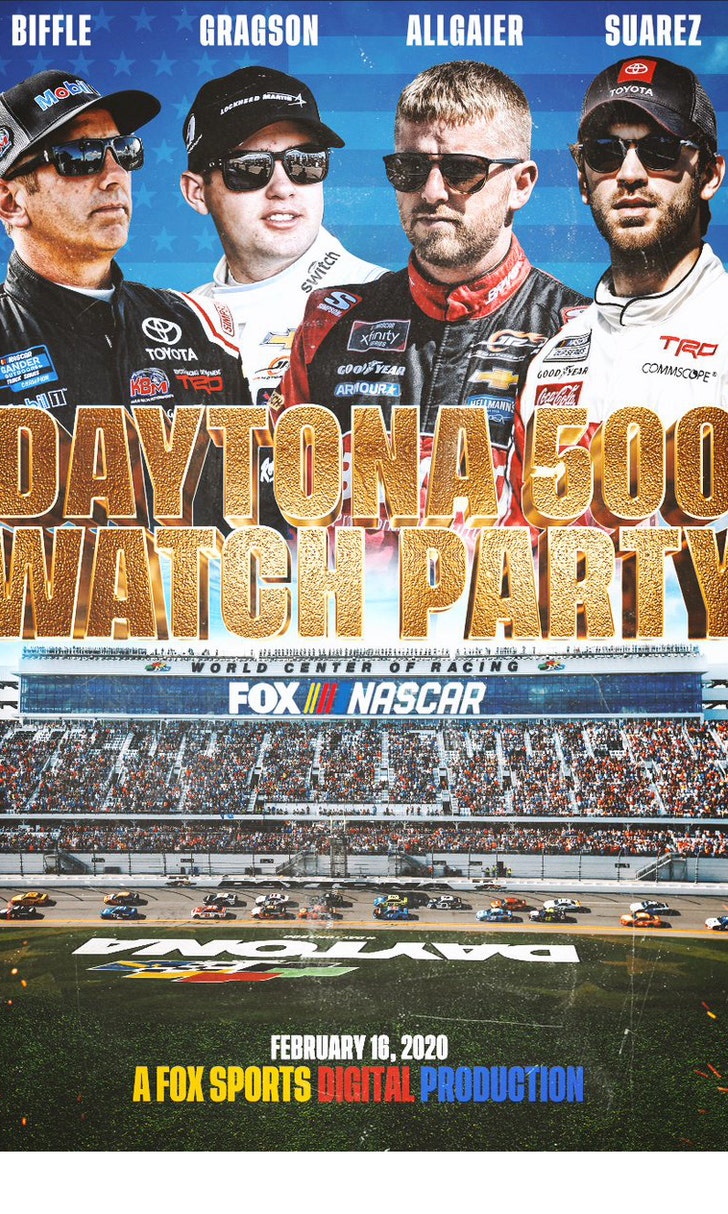 The Daytona 500 Watch Party!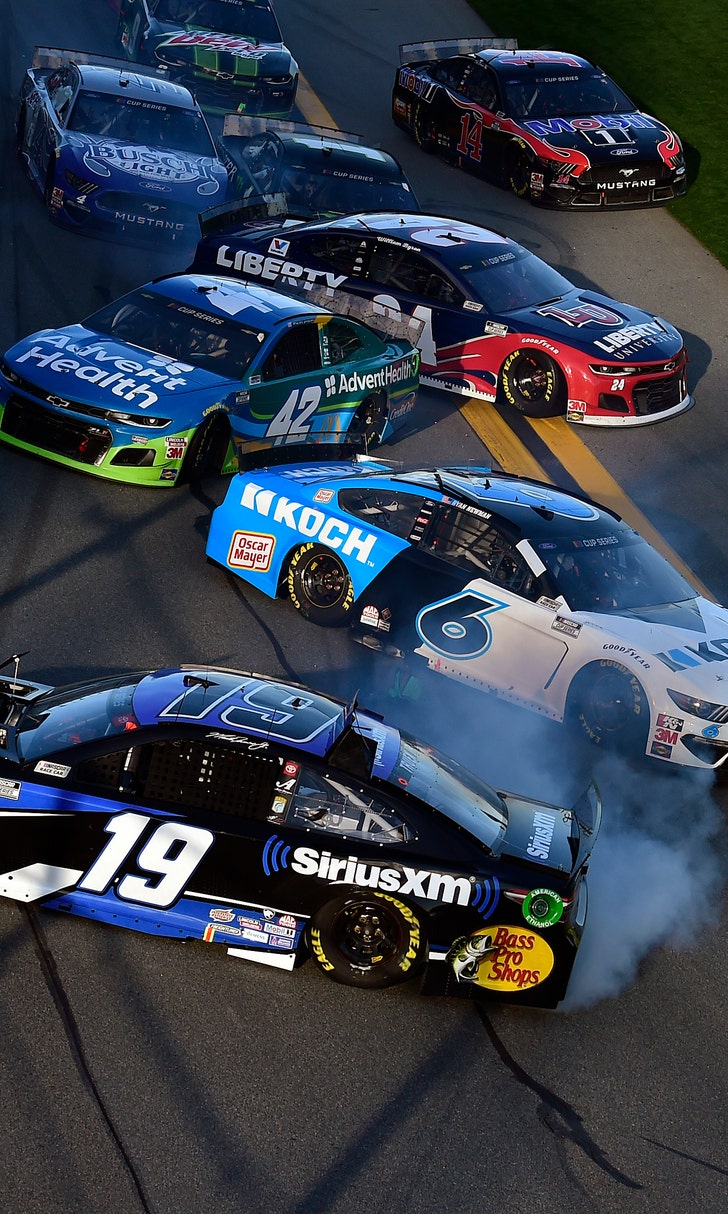 The Numbers Game At Daytona