NASCAR Cup Series
NASCAR Cup Series
Franchitti, Dixon both miss out at Indy
Published
May. 29, 2011 11:36 p.m. ET

Chip Ganassi thought he had his bets covered with different fuel strategies for teammates Scott Dixon and Dario Franchitti, who dominated the first 164 laps of the Indianapolis 500.
Instead Ganassi lost big, prompting 2008 Indy winner Dixon to publicly criticize the team's game plan.
''I don't really know how to say this other than to say that it was completely stupid,'' Dixon said of what he called an unnecessary late refueling stop. He said he thought the team should have given him enough fuel to last until the end of the race, especially given that the No. 9 car pitted 10 laps later than the other contenders.
''For us to be leading the race, and not add a half a second or a full second of fuel, I don't know how that happens,'' Dixon said.
It happened because Ganassi was hedging his bets, hoping to earn his third 500 victory in four years no matter whether the race stayed green or under caution.
With Franchitti, who won last year's race on fumes, Ganassi took the cautious approach. He calculated that in the last five years, there were an average of nine caution laps from Lap 165 to the end of the 500. Had that happened again, Franchitti would have had enough fuel to win his third Indy title. If not, Ganassi figured he could win by giving Dixon an extra splash, thinking the No. 9 car would cross the line first if the race stayed green.
Franchitti and runner-up JR Hildebrand both stopped for fuel on Lap 164, but Hildebrand stayed in the pits an extra four seconds to take new tires. Franchitti did not. That decision might have allowed Hildebrand to run unabated to the finish line while Franchitti's worn tires burned fuel faster.
Dixon, however, didn't pit until Lap 179 — a quick eight-second stop. He then worked his way back to second for Laps 198-199 but faltered on the final lap around the 2.5-mile oval.
''We thought we had both strategies covered, and we would win either way,'' Ganassi said.
Instead Dixon finished fifth; Franchitti, who was running second as late as Lap 196, faded to 12th.
The mistakes came just one week after Ganassi's top two drivers both ran out of fuel on the last of their four qualifying laps, costing both a shot at the pole. On Sunday, it cost them the race.
''I don't second-guess these guys,'' Franchitti said. ''I have a very narrow view of what's going on. They have the big picture. These guys have won me a lot of races and some championships, and I don't second-guess them.''
---
---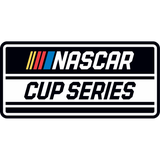 Get more from NASCAR Cup Series
Follow your favorites to get information about games, news and more
---