Fights, hard racing: This had it all
March 25, 2013

I said this after the race at Bristol Motor Speedway, but it bears repeating again: If the NASCAR fan doesn't like what's going on with our sport right now with the new Generation 6 car, the racing we have now and even the feuds between drivers we have now, well, then, there is no pleasing them.
I mean, just take a look at these first five races. They were at five different designed racetracks. We've also had five different winners. The racing we have had, especially these past two weeks, has been incredible.
We had eight cautions at Auto Club Speedway on Sunday, which to be honest, is unusual. Normally, a track that big and wide favors long green-flag runs. You won't hear me complain about the eight cautions, though. Those bunched the field back up and let us have those wild restarts, which is a good thing.
We also had 17 different lead changes on Sunday, which is a very high number for Auto Club Speedway. We had three great days of great weather, which isn't always the case there. Did you see the crowd? I would have to think long and hard to find the last time we had a crowd that size there.
I realize there is going to be a lot said and written about those last 11 laps. Denny Hamlin took a very vicious hit when he slammed into the inside retaining wall and suffered a broken vertebra in his lower back. So we had Denny and Joey Logano get together. Kyle Busch, who was running third at the time, missed their wreck and won the race. Tony Stewart was upset with Logano after the race and let him know it in classic Tony Stewart fashion.
I mean, we had a little bit of everything. I don't blame Stewart for being mad at Logano on that last restart. At the same time, I don't blame Logano for blocking Stewart. The kid was simply trying to win a race, and I doubt you would find a driver out there who would have done it any differently.
Honestly, I think everything we saw in those last amazing 11 laps of racing on Sunday solidifies the statement that these drivers only care about one thing: winning. They are not about a good points day anymore. They aren't about having a good, solid finish. They are about winning and as the old saying goes "second sucks."
That, to me, is what is so exciting and unbelievable about our sport right now.
Now let me state up front that my family and I are good friends with Logano and his family. That said, I have to maintain my professionalism as a broadcaster. The only thing I didn't like Sunday was Joey's comments during his post-race interview. He made the comment that Hamlin "got what he deserved."
You know what? Hamlin did not get what he deserved. No one deserves to hit the wall and get hurt. I know it was in the heat of the moment for Logano, and I am hoping he didn't have the knowledge of what Denny's situation was. That comment was the only thing I didn't like out of everything we witnessed Sunday at Auto Club Speedway.
With all that said, so many positives came out of that race. Junior Nation has to be beside itself with happiness. Dale Earnhardt Jr. got his fifth consecutive top-10 finish of the season and now leads the points.
How about Kurt Busch? Just think about where he was one year ago. Now here he sits with his new team, and they are 12th in the points with back-to-back top-five finishes.
Carl Edwards has to be thrilled, as well. He now has three top-five finishes this year. He had only three top-five finishes for the entire 2012 season. Edwards basically fell off the face of the map last year, and now he's sitting there fourth in points.
Also take a look at the early season success of Paul Menard. He has three consecutive top-10 finishes. He now finds himself eighth in the points. There are just so many positive storylines that came out of racing at Fontana this past weekend.
It's hard to believe Stewart ran as well as he ran and ended up finishing 22nd. But, you know what, he needed that run because it's been kind of a dismal start for him. When you look at the finish order of this race, you're like, "Oh my gosh, Tony Stewart finished 22nd." That's not indicative of the way he ran.
I guess just to look at the points right now, and I know it's early, but we're right at a fifth of the way through the 26 races that lead up to the Chase for the Sprint Cup. Like I mentioned, you see Earnhardt Jr. leading the points. You see the two players you expected to see there, Brad Keselowski and Jimmie Johnson in second and third.
Did you watch the amazing recover Greg Biffle and his team made after having to start this race at the rear of the field? And then it was nice to see Kyle Busch finally close the deal. The previous nine races that he led the most laps he failed to go to Victory Lane, but he closed the deal on Sunday.
Ricky Stenhouse Jr. had another solid run Sunday in California. I know he's not getting top fives and top 10s, but that kid is doing exactly what he needs to do, and that's finishing laps. He has completed every single lap of the first five races and finds himself sitting 12th in the points right now.
Also notice that we have a lot of big names that aren't in the top 12 right now. Where is Jeff Gordon? He's not there. Kevin Harvick is not there. We know we'll see the points start to shake and bake, but it just seems like some guys like Edwards, Menard, Stenhouse, they're just not going away, it doesn't seem like.
So we take a one-week break. We get to celebrate Easter with our families and then it's onto Martinsville. With all the continuing feuding and rivalries going on right now in our sport, can anyone think of a better place for the next race to be than a short track?
---
---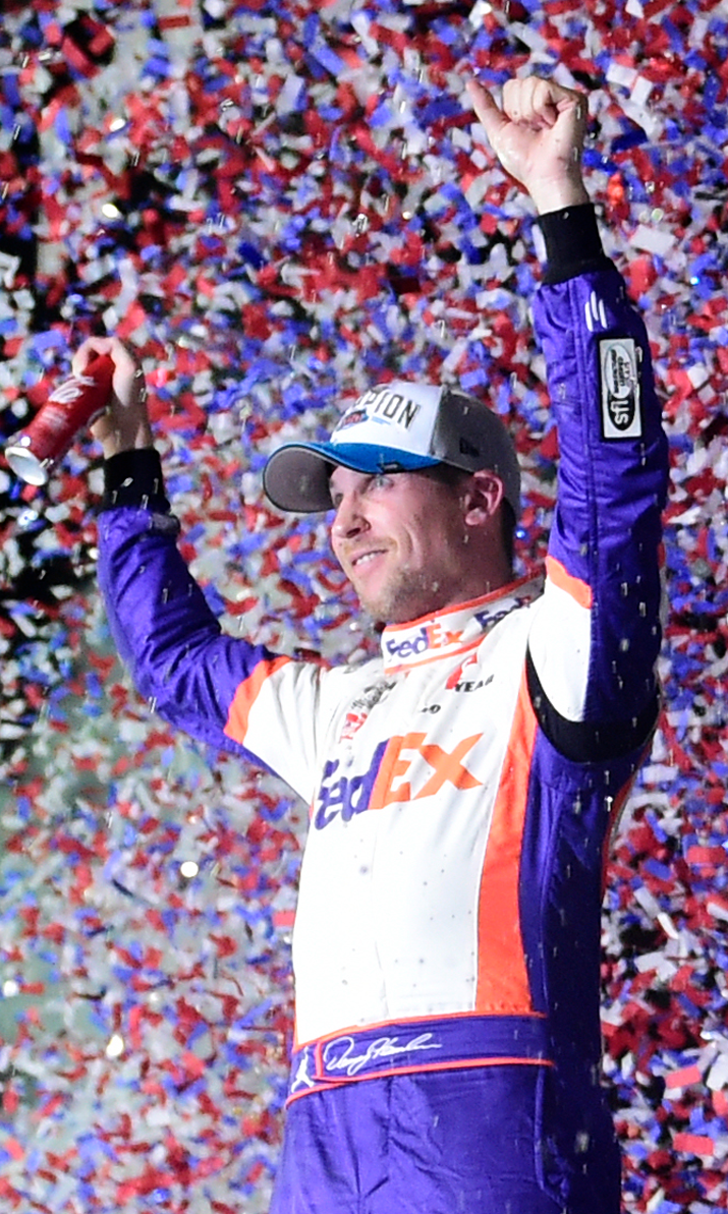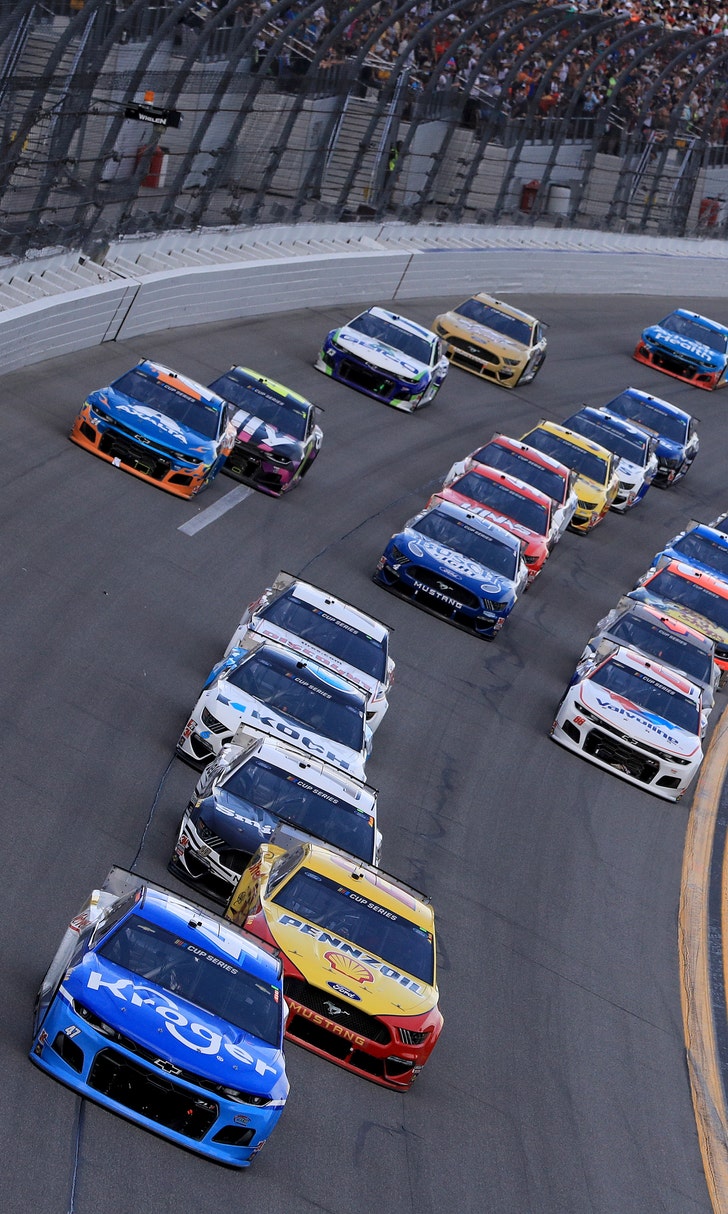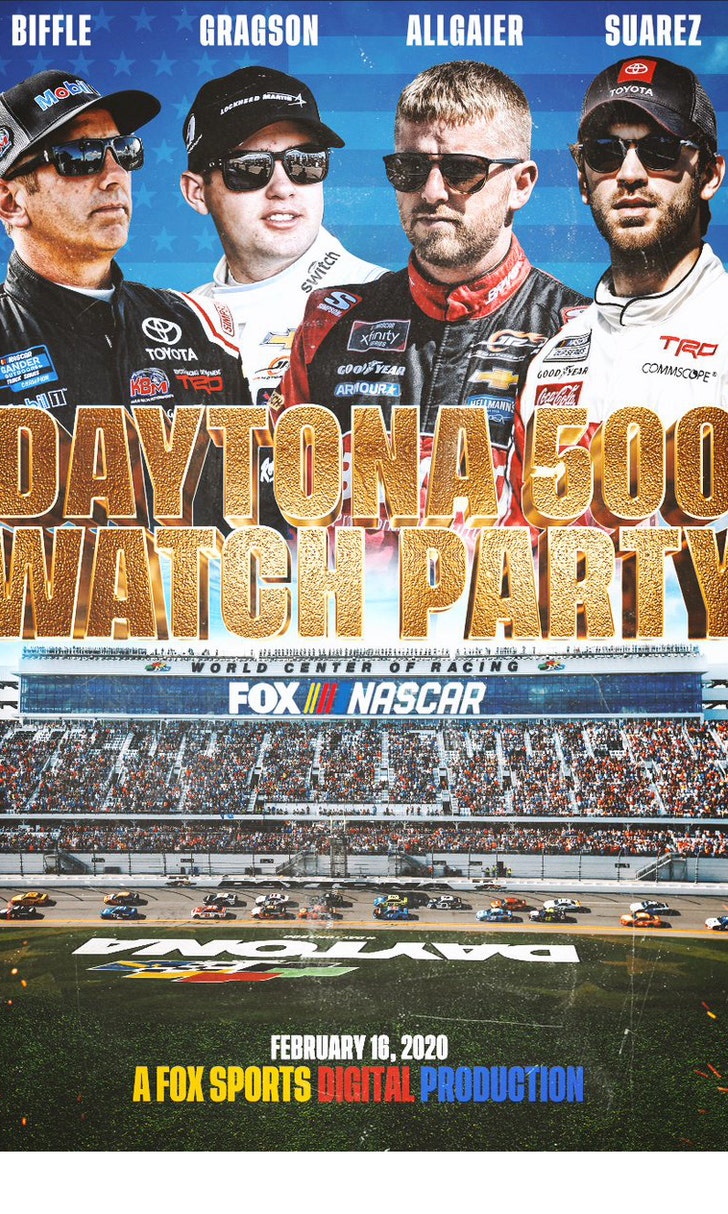 The Daytona 500 Watch Party!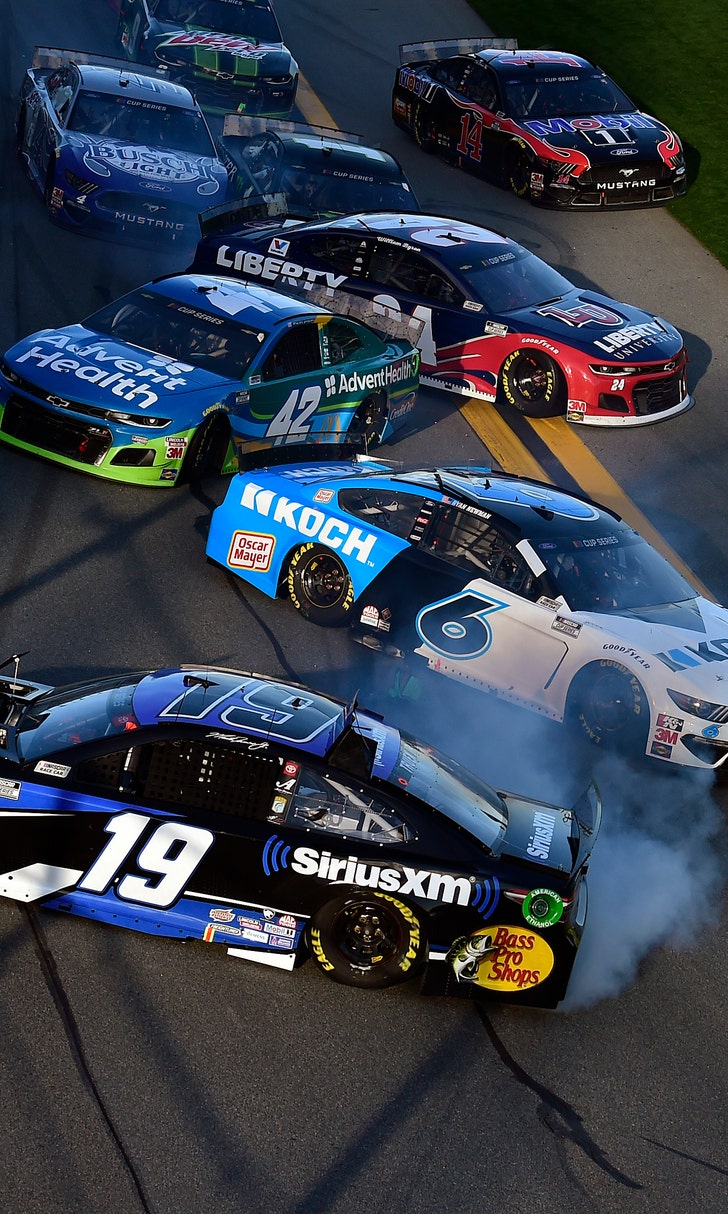 The Numbers Game At Daytona