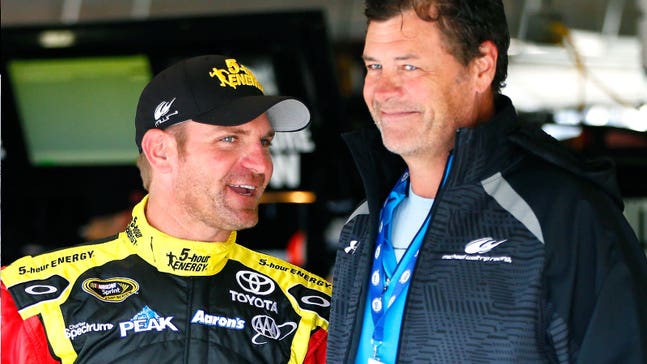 Exclusive: Michael Waltrip says struggling MWR team 'gaining on it'
Published
May. 6, 2015 10:43 a.m. EDT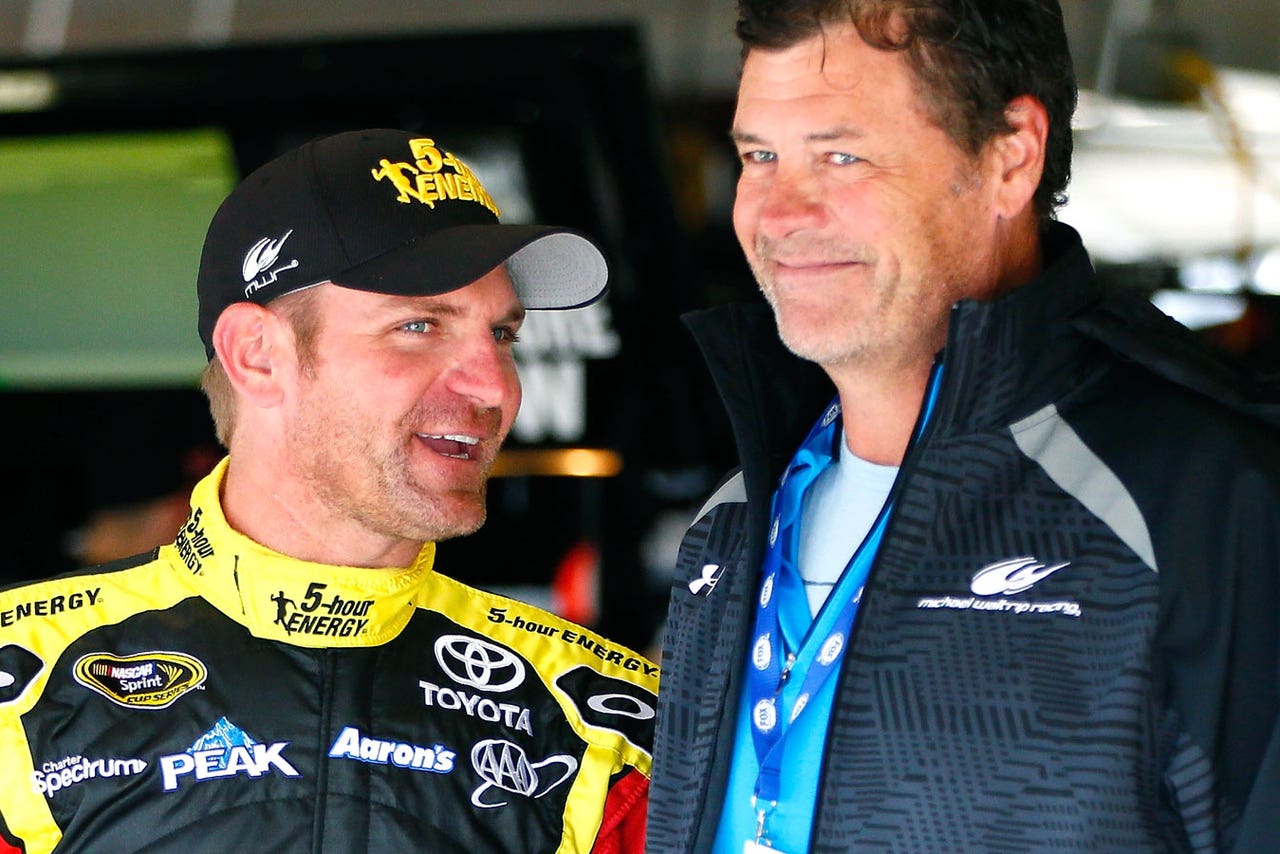 It's no secret that this has been a second consecutive year of struggle for Michael Waltrip Racing, with the team riding a 63-race winless streak dating back to New Hampshire Motor Speedway in 2013, driver Clint Bowyer still looking for his first top-five finish of the year and Brian Vickers once again sidelined by blood clots.
But as the team heads to Kansas Speedway, Bowyer's home track and site of Saturday night's SpongeBob SquarePants 400, MWR founder and co-owner Michael Waltrip is quietly optimistic that the team is headed in the right direction.
In an exclusive interview with FOXSports.com, Waltrip said he thinks the team will have a good showing this weekend in Kansas.
"We're gaining on it," Waltrip told FOXSports.com. "We started off not performing up to our expectations, and we head to Kansas this week with a better car, I think, and a lot of energy for the rest of our season."
After the Kansas race, the NASCAR Sprint Cup Series will spend consecutive weekends racing on home turf at Charlotte Motor Speedway, which Waltrip said will be good for the team.
"You kind of like to stop at Charlotte and say, 'OK, where are we at? What's our direction, where are we headed?'" said Waltrip. "I think we'll have a strong Kansas and come in here (Charlotte) with a lot of high expectations."
The next three weeks should be good tests for MWR and Joe Gibbs Racing, Toyota's top two teams. Both Kansas and Charlotte are 1.5-mile tracks, which haven't been Toyota's strong point this year.
"The fact of the matter is that we've struggled at the mile-and-a-half tracks as a group," said Waltrip. "And we think we know the root of that problem and we believe we're taking a better product to Kansas this weekend. And certainly that will affect our performance at Charlotte as well. We feel like we need a stronger engine, and that's what we've been focusing on. And this weekend we'll be able to get a good look at that."
This weekend is also notable, because it is the first with David Ragan behind the wheel of the No. 55 MWR Toyota. Ragan, who is under contract with the team for the remainder of the season, is the fourth driver of the No. 55 this year, joining Waltrip, Brett Moffitt and Vickers.
Waltrip said his new driver is a good fit for the team.
"He's just one of the guys," Waltrip said of Ragan. "He enjoys driving the car and he's thankful for the opportunity. I think he's going to energize Clint (Bowyer). I think he's going to bring a lot of fresh looks and ideas to us from where he's been racing. He obviously learned a lot and saw a lot, so all that information is welcome -- mainly his dedication and desire to be a winner. It's fueling me. It makes me smile to know that he's on my team."
Heading into Kansas, Bowyer is 17th in points, three positions ahead of Ragan.
For his part, Ragan is setting the bar high.
"At the end of the day, Michael Waltrip Racing has all the tools and resources that Joe Gibbs Racing has or that Hendrick Motorsports or Stewart-Haas Racing has, and there's no reason for us not to be able to win a race and have a shot at making the Chase, he said. "Certainly, that is our goal going forward."
---
---