Evans a Hall of Famer like no other
BY foxsports • January 18, 2012
Mention Richie Evans, and the response is universal: Now, there was a racer.
NASCAR legends speak of him with awe. Former competitors remain stunned by the talent he displayed. People who watched him race struggle to find words emotional enough, meaningful enough to capture the larger-than-life figure.
As Clay Campbell puts it, look up "race-car driver" in the dictionary and you will find Evans' picture.
Campbell, president of Martinsville Speedway, is one of a host of men who walked into the track excited at the prospect of seeing Evans race. When that orange No. 61 rolled through the gate, it meant there was a real challenge coming for the trophy. That the last lap on worn tires would be as hotly contested as the earlier one on fresh rubber. That Evans would school the veterans and teach valuable lessons to the newcomers.
And they would enjoy every minute.
Tommy Baldwin, now a Sprint Cup team owner, considers himself to have been tutored in the shadow of Evans after racing with his father against him all those years.
Evans' nine titles and estimated 475 victories fall far short of telling his whole story. And that's saying something, especially considering that his success led to his induction into the NASCAR Hall of Fame in Friday's ceremony.
"He was the perfect template of a real race-car driver and a real race-car guy," Baldwin said. "I mean, he was just somebody that carried that with him. He was somebody that everybody really looked at, looked up to.
"You knew that when he was in town, you were racing against him. He was the guy we had to model off of to be successful. He kind of groomed a lot of us for the Cup level because you had to work so hard to beat him."
Evans found success throughout his racing career, driving from 1973 until his death in a crash during practice in 1985. He made an estimated 1,300 starts, winning his nine NASCAR Modified titles in 13 seasons, including a stretch of eight in a row from 1978-85.
Baldwin grew up working on his father's modified, the one that ran against Evans in "numerous, numerous races."
Clearly someone who looked up to Evans during those days, Baldwin still classifies him as one of the best he ever watched.
"The guy was just a great race-car driver," Baldwin said. "He knew what he wanted, always — wasn't the fastest guy in practice or qualifying, but at the end of a long run on used tires, back in the day when there were no pit stops, he was the guy you knew you were going to have to beat."
How well does he think of the modified champ?
"Nobody really has come in and replaced Richie Evans," he said.
Jerry Cook raced against him in the modified series. Now working in NASCAR, he won six titles. Cook and Evans took the modified title between them for 15 consecutive seasons. At the time, both lived in Rome, NY, adding another layer to the rivalry.
"There was a big rivalry there because we both wanted to be the champion," Cook said. "When you both live in the same town and with the way racing was in those days . . . every race you ran counted, to the tune of about 70 a year. . . .
"It was a lot of races, so there might be two or three races in one night and, of course, if the weather is bad you want to go to the one that's going to run."
And it wasn't easy racing. In those days, Evans could run more than those 70 races in a season, easily. Cook remembers a year when he ran 96 races, 70 of them points events. Both drivers had a couple of short-track cars apiece and a superspeedway car in their arsenal. Much of their team was volunteer help, and each driver spent his time building his own car — knowing every part and piece on it — and deciding where to race. With three or four events to choose from on some nights, it wasn't always an easy call.
Of course, the race paying the highest points and purse took priority, but Evans and Cook had to take into account weather and other factors. The most important thing was to truly race.
"There were phone booths beside the road, and the weather played the factor," Cook said. "If the weather was good, we both had our favorite places we would run, normally Thursday, Friday, Saturday and Sunday. If you'd get where the weather was shaky at one place, you'd go halfway one way and you'd sit there and sit it out and keep calling and make your decision of which one to go to, and hopefully, you'd race and wouldn't get rained out."
Sometimes, the pair engaged in a bit of cat-and-mouse activity.
"There are stories of heading one way out of town and then circling around and going the other way and having people watching to see which way you go, and we both did that," Cook says with a laugh. "Those are true stories."
At that time, drivers ran races ranging from 30 laps on up — without a pit stop. Cars were hard to manage, with no power steering and a straight axle, tires that had to be hard enough to last a long time and, therefore, offered another challenge when it came to racing.
Yet, they loved it. Cook considers their rivalry to have been a good one, pointing out that although they were fierce competitors, "We respected each other."
Looking back, Cook wonders how they did it.
At the time, though, it was just the way each chose to make a living.
"We never got tired, and we didn't know the word quit," he said.
Like others in the sport, Cook sees it as somewhat appropriate that Evans is now breaking new ground with his induction into the NASCAR Hall of Fame. He's the first member from outside the NASCAR Cup racing arena. And one of the true legends, of any racing series.
Men who have watched the sport for years enthuse about Evans and what it was like to watch him race.
He just had that magic.
"Modified cars can be treacherously fast, even on short tracks," longtime journalist Steve Waid said. "But to Evans, to race them was second nature. It seemed he raced all the time and everywhere. He pursued a very rigorous schedule, which was required of any driver who wanted to win a national NASCAR Modified title.
"Evans' style was simple: He wanted to start up front. If not, get there as quickly as possible. Once there, stay there. He did that so many times it became routine. He became the standard; the Modified driver against whom all were measured during his time — and even today."
He draws comparisons to two other NASCAR legends — Richard Petty, in that men call him the king of the modifieds, sharing a nickname, and Dale Earnhardt Sr., another tenacious competitor.
"Richie was a fierce competitor, a genuine, true hard-core race driver," Campbell said. "He was probably one of the best, if not the best, I've ever seen driving modifieds. He loved life, and racing was his life and he was a special guy. I think if you looked, you've heard this expression before, but if you looked in the dictionary and looked up the word "race-car driver" his picture would be beside it. That's just what he did and he was darn good at it."
While men are effusive in defining Evans, they struggled to capture that exact factor that made him so lethal in races and so likeable away from them.
Determination, drive, tenacity combined into a potent mixture. He lived racing, and it showed in the results.
He just had it all.
"I think if you kind of look at, if you compare him to Dale Earnhardt Sr., there was just something about Earnhardt and how he could drive a race car," Campbell said. "I would consider them very much parallel with one another as far as their mindset; they had a feel for what they were doing and, unlike anybody else, you knew when that orange 61 came through the gate he was probably going to be the one to win it or be darn close to it.
"Any time he was at the race, he was the one they had to beat. I think anybody would tell you that. Whether it was a God-given talent or he honed his skill throughout his career and made it, he had it. No question about it."
---
---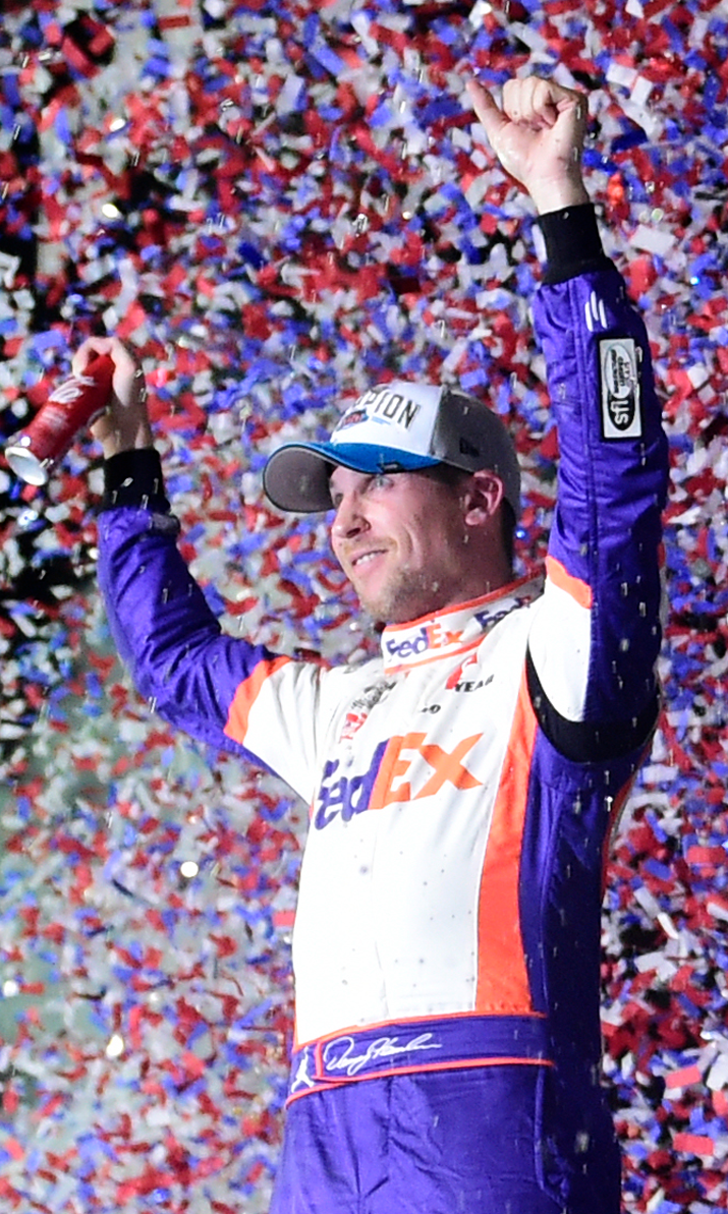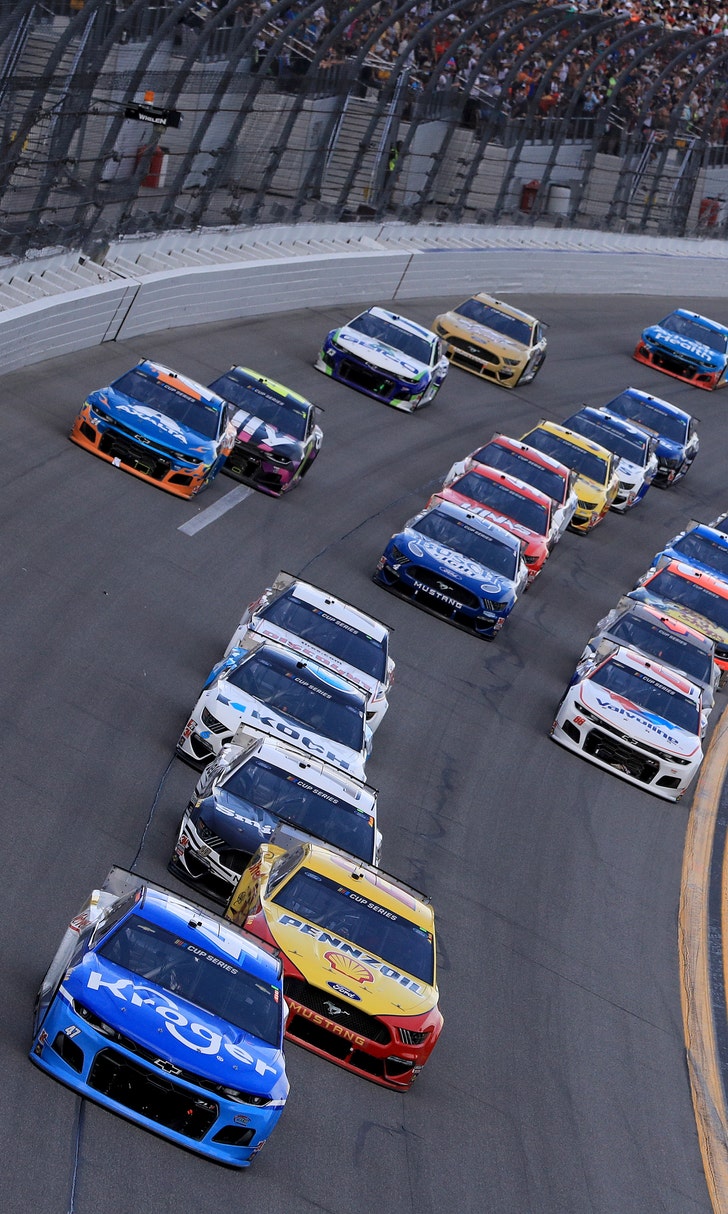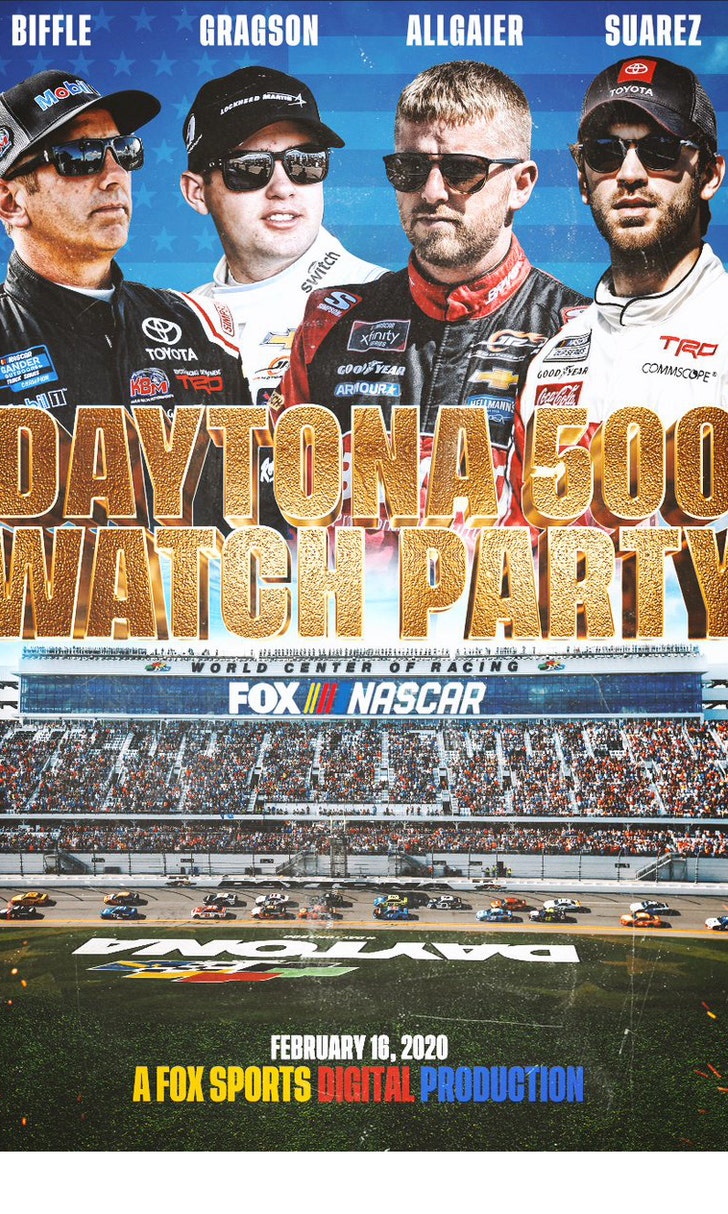 The Daytona 500 Watch Party!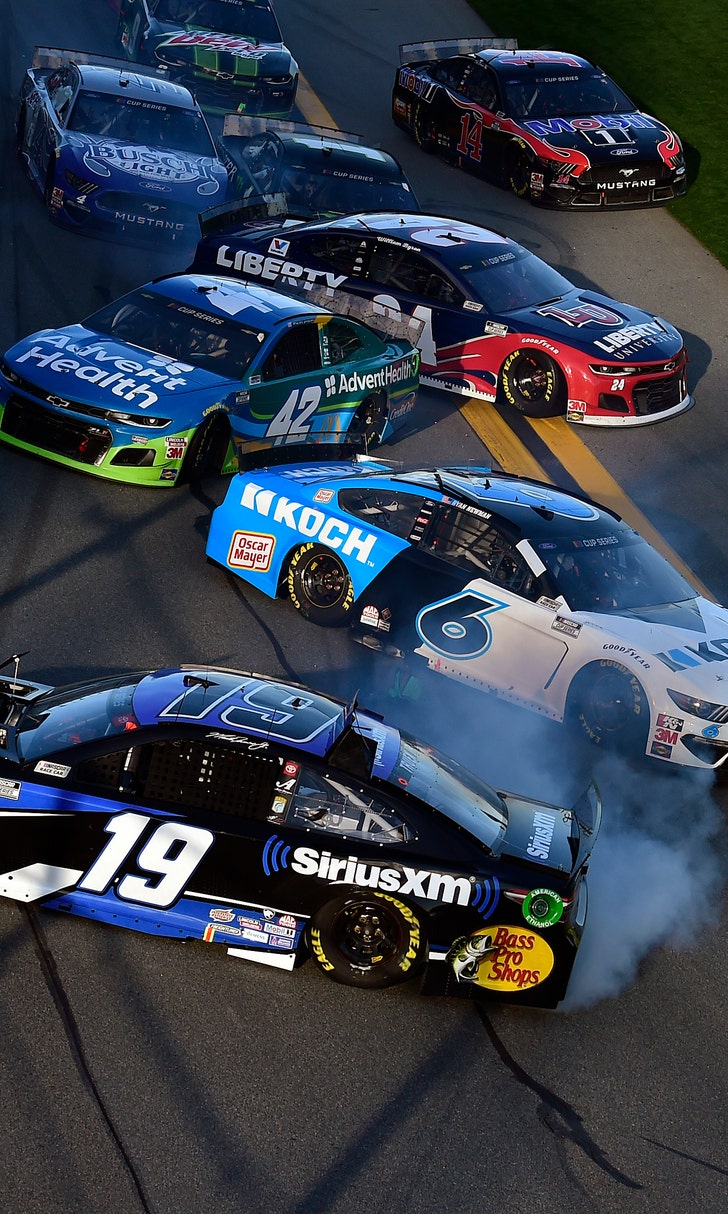 The Numbers Game At Daytona