Edwards expects to challenge Johnson in 2011
BY foxsports • November 22, 2010
After winning the last two races of the season, Carl Edwards thinks he'll be sitting in Jimmie Johnson's spot a year from now.
Edwards took a quick break from celebrating his victory in Sunday's Sprint Cup season finale at Homestead-Miami Speedway to salute Johnson and his team for winning their fifth straight series championship.
''I was telling them in Victory Lane, it's going to take us six years to beat that,'' Edwards said. ''Just unreal what those guys have been able to do.''
Just don't ask Edwards if an unprecedented title run puts Johnson in the conversation about the best drivers in NASCAR history.
''I feel like I'm better than him,'' Edwards said. ''Everybody feels like that. That's why we race, guys. ... If you've got a driver out there right now that says, 'Oh, no, Jimmie is a lot better than me,' you don't want that guy on your team.''
Edwards also won at Phoenix a week ago, giving him a strong sense of optimism heading into the offseason.
''I feel we have a lot of momentum and things are getting better,'' Edwards said. ''We have a new engine that we are working on that just keeps getting better. That is the best performance down a straightaway than I have had in a long time today. We just got a lot of good things going. I can't tell you guys how much this means to finish a season like this, this is just spectacular for us.''
After going out so strong, Edwards might have been the only person in the garage who wished the season wasn't ending.
''Heck yeah, I wish the season was just starting,'' Edwards said. ''That would be nice to start the season with these two wins but we'll go for three in a row at Daytona.''
Still, it remains to be seen whether Edwards - or anyone else - can unseat Johnson and Hendrick Motorsports' No. 48 team.
''We have been better at times,'' Edwards said. ''Other people have been better at times. I look at what we have. When I look at the two cars sitting next to one another and I understand that those cars are made of shocks and springs and the chassis and the body and the engine, and I look at all of those parameters and where we are headed with ours, I feel like we are making really good progress.''
Team owner Jack Roush knows it won't be easy.
''You have to make fewer mistakes than they do and be better at spending your money,'' Roush said. ''There's enough money to do what you need to do here, but the main thing is spending money on the things that you have got enough time to effect a good result and a good solution to the problems and challenges you've got. That's what we have to do.''
---
CHAFED CHAD: Johnson's crew chief, Chad Knaus, made it clear that he wasn't thrilled with recent comments by Mike Ford, the crew chief for championship rival Denny Hamlin.
''Yes, absolutely,'' Knaus said. ''I think our team and our organization is better than what they have got at Gibbs. Just the facts. I didn't appreciate the way that they said that we were selfish and inconsiderate to the guys on our team when we had to pull them and I wanted to make sure that this championship is not about that decision that was made in Texas in the middle of the race or the decision that was made the Monday after Texas, because that's not what it was.''
Ford called Hendrick Motorsports' decision to swap Johnson's pit crew for Jeff Gordon's at Texas an act of desperation, and said it proved that Hendrick was more concerned with winning a title for the organization than it was in supporting its individual race teams.
''There's 520-something people that work at Hendrick Motorsports, and we have a responsibility to them to do what's right,'' Knaus said. ''If he can't see that or if they can't see that, then they aren't a team.''
--
CHILDRESS COMEBACK: A championship run by Kevin Harvick would have been the crowning moment in the recent resurgence by Richard Childress Racing, but Childress said his employees should hold their heads up high after Kevin Harvick's strong run at the title came up just a little short.
''We gave it a shot and gave it all we had,'' Childress said. ''Would have liked to be a little closer. Who knows what would have happened if we hadn't had that penalty. I felt we would have had a good shot to win the race in clear air. Who knows, you know? We just raced as hard as we could. Congratulations to Jimmie and Rick (Hendrick), and that whole organization.''
Childress didn't criticize NASCAR's decision to penalize Harvick for speeding on pit road.
''No, it's history,'' Childress said. ''Now we've got to look at next year.''
--
SPARK PLUGS: Chuck Efaw, a member of Kasey Kahne's pit crew, was hospitalized with a leg injury after being hit by a car on pit road. ... Edwards might have taken the checkered flag, but his attempt at a post-race joke wasn't exactly a winning effort. Asked about the winless streak he ended last week, Edwards turned to Roush and said, ''No offense, Jack, but it's like a sharp stick in the eye.'' Roush, who lost an eye after an airplane crash earlier this year, laughed it off. Edwards immediately took it back and praised his team owner's dedication. ''He never talks about himself, he never complains about anything,'' Edwards said. ''He's a guy that you want to go to war with.''
---
---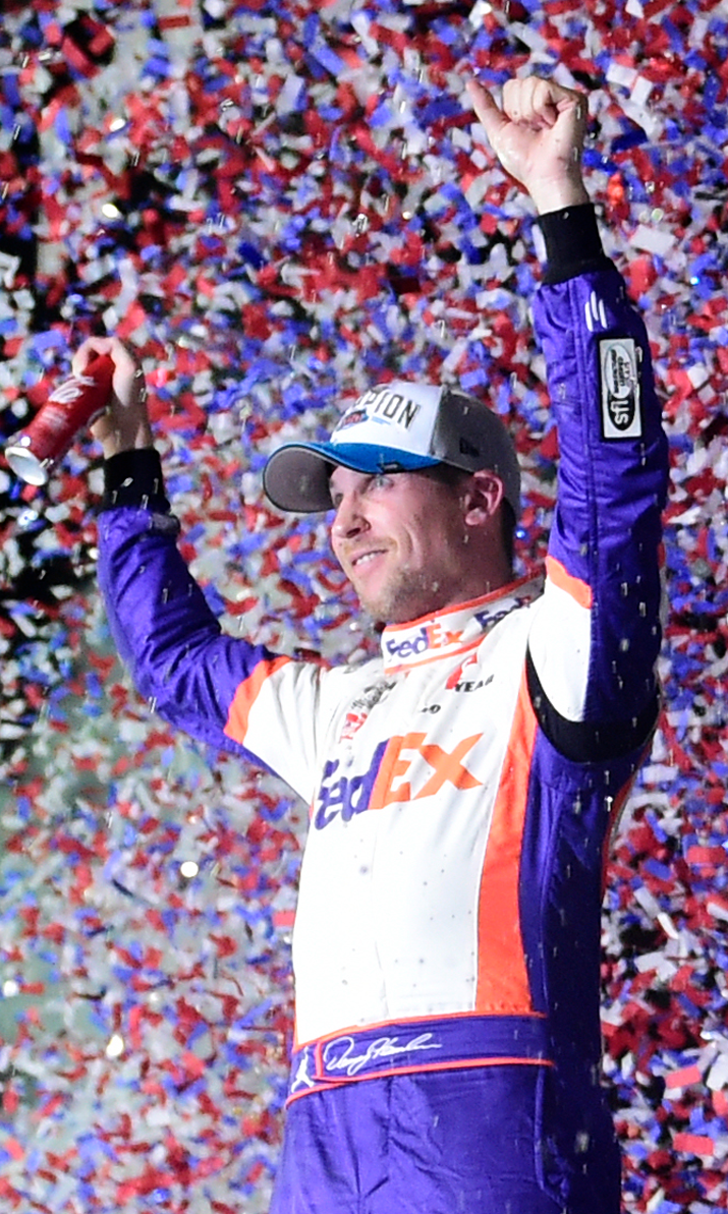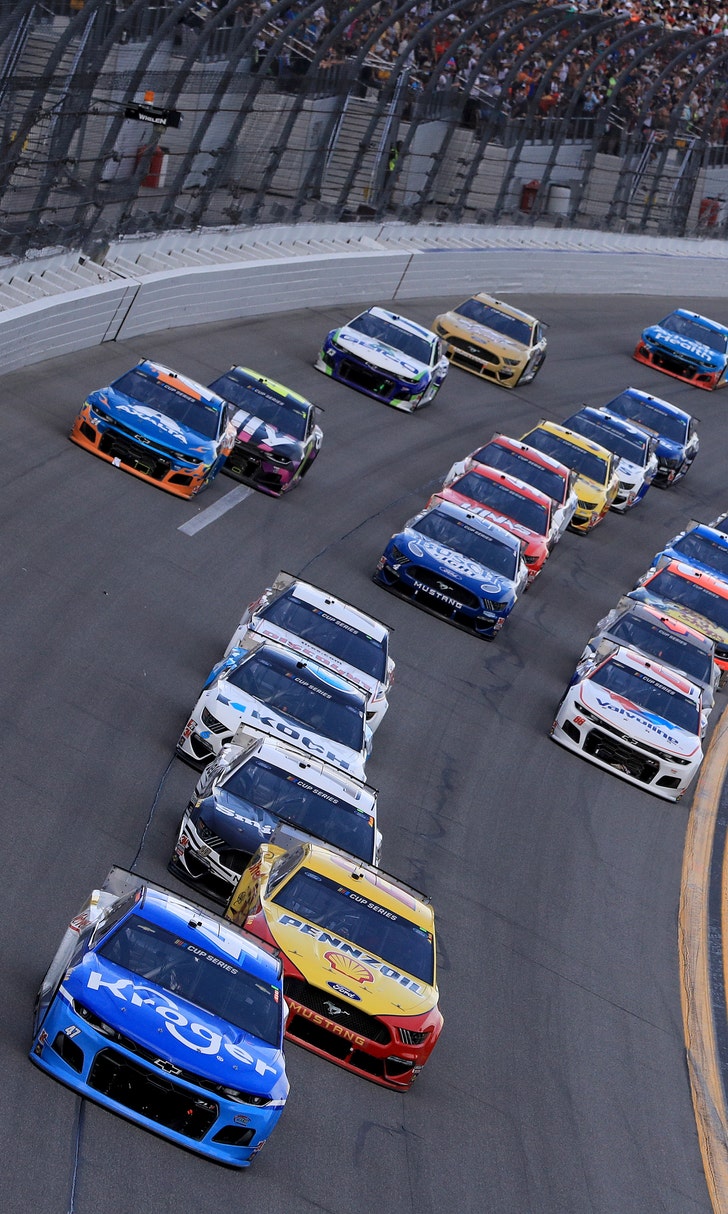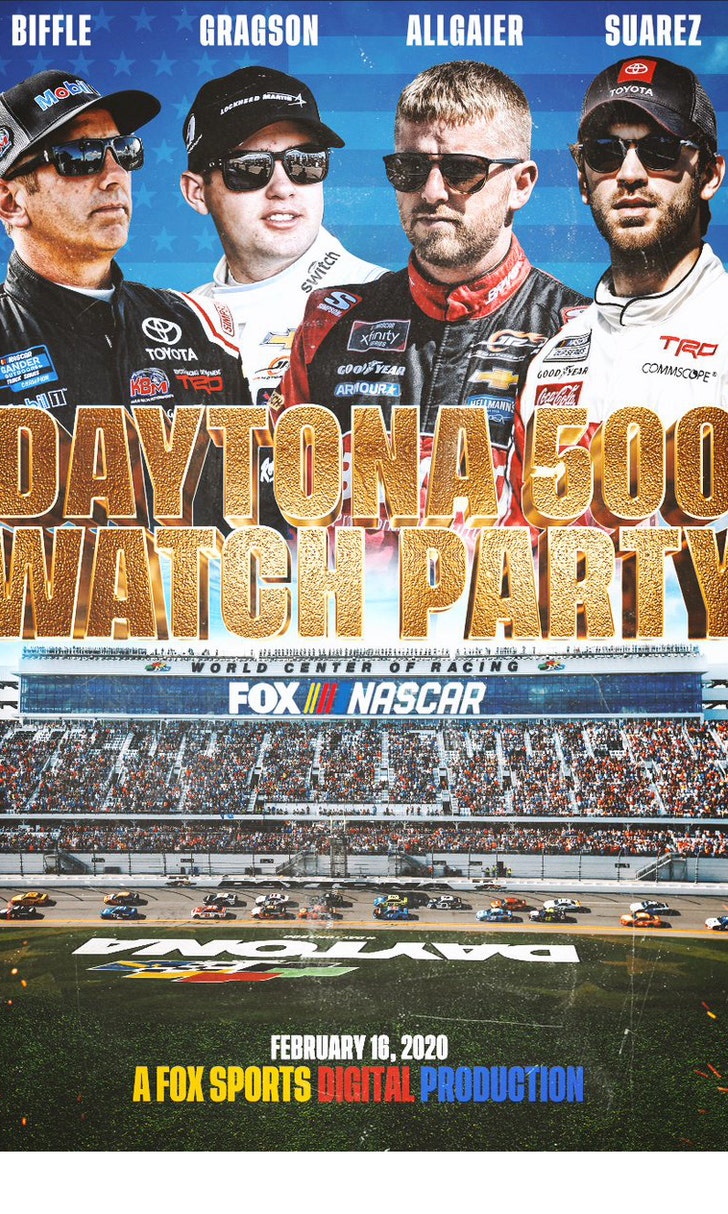 The Daytona 500 Watch Party!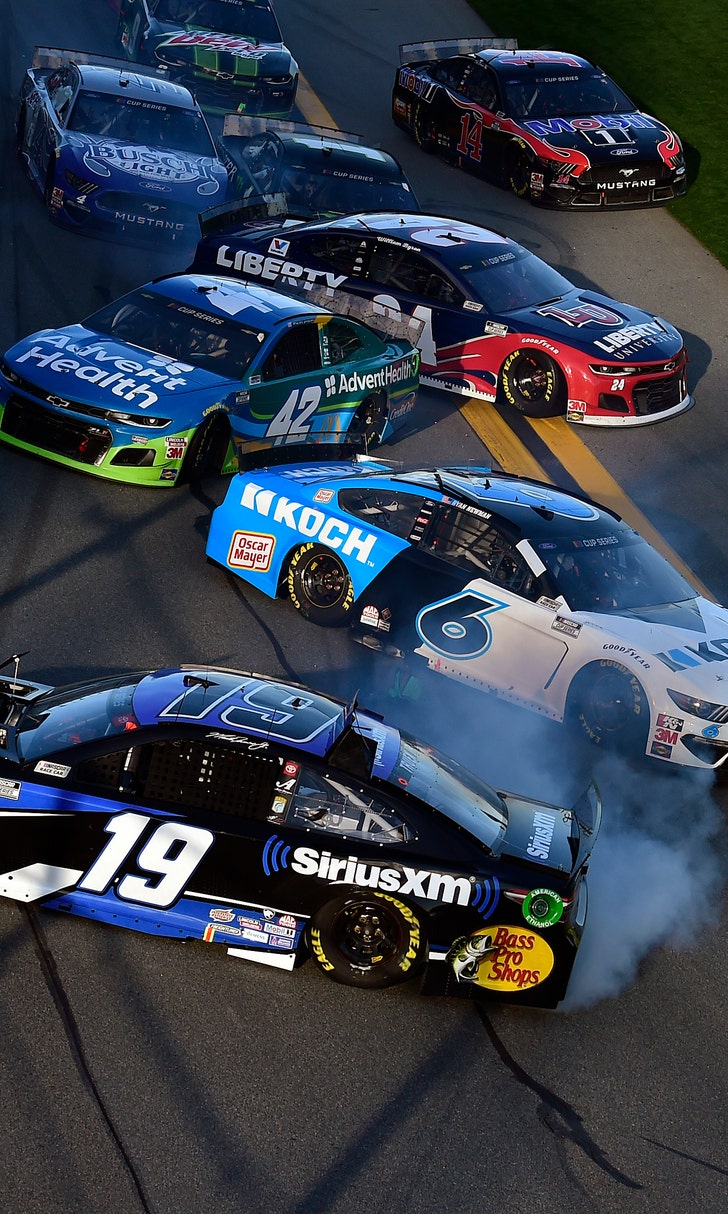 The Numbers Game At Daytona