Earnhardt Jr. ready for rally
BY foxsports • February 2, 2011
While it's well into the New Year, the new season in NASCAR won't begin until Feb. 20 with the Daytona 500.
For Dale Earnhardt Jr., Daytona will be the beginning of yet another opportunity to turn his racing career around.
And he can't wait to get started.
"I just want to get to the racetrack," Earnhardt said. "My anticipation to get to the racetrack is what's killing me right now. It's the only thing I can think about."
Two days after the 2010 Sprint Cup season ended, team owner Rick Hendrick radically swapped three of his four squads. Earnhardt, 36, moved into what was the Nos. 24/48 shop with crew chief Steve Letarte and what is now the No. 88 team. Jeff Gordon was paired with Alan Gustafson and the team formerly known as the No. 5. Mark Martin, who is in his final year at Hendrick Motorsports, inherited crew chief Lance McGrew's team.
For Hendrick, this was not a knee-jerk reaction. Although Jimmie Johnson won six races and locked down a fifth consecutive Cup title, the three remaining Hendrick Motorsports teams went winless. Mark Martin and Earnhardt failed to qualify for the Chase for the Sprint Cup.
For Earnhardt, it was his second consecutive season that he finished outside of the top 20 in the points standings.
Hendrick was asked pointedly whether Earnhardt was the catalyst for the change. After all, the appointment of Letarte to the No. 88 team was Earnhardt's third crew chief change in as many years. Hendrick replied, "It was a move to make all four better."
"We need to be better across the board," Hendrick added. "We're going to get better; we're going to work harder. We are not going to leave any stone unturned. That's the attitude and the fire that's in the whole organization now.
"The proof will be in the performance ..."
Earnhardt the pragmatist admits his past performance has not offered much promise for the future. He's still unsure why his partnership with McGrew never gelled. But Earnhardt is far from giving up. He still wants "to be in racing for a very long time. He knows he "can drive good enough to run well." And Earnhardt swears to "stick around until I get it right."
"I'm sure a lot of people expect nothing more than we did last year," Earnhardt said. "And last year we were kind of out of the radar, which was kind of fun. A lot less garbage to deal with when you're not on the radar.
"I really enjoyed Lance, and I think we're still great friends today. He has a lot of talent. But it just didn't work for whatever reason. I feel good about the position I'm in now, and I feel pretty confident about it, and I'm looking forward to going into the season and working hard for it. We'll just see how it goes."
Hendrick's selection of Letarte was simple. He's the most laid-back and affable of the four Hendrick crew chiefs. Letarte is good friends with Earnhardt's cousin and former crew chief Tony Eury Jr. and established a rapport with Junior off the track. Hendrick felt that Letarte's ability "to get close to people" will enable Earnhardt to be more communicative on the race track.
Earnhardt, whose winless streak has topped 93 races, acknowledges that he's become more introverted over the last few years as a defense mechanism for not running well.
"The grind, the failures over the last several years have a lot to do with it," Earnhardt said. "To be honest, I'm happy inside. I promise. I may not smile as much. I may be monotone on the outside but I have the same hopes and dreams that I've always had. I have the same anticipation and anxiety. All those things are still on fire inside of me.
"I think that I've become more reserved due to how I seem to be judged or be sort of analyzed ... I've sort of changed my outward approach to everybody. If I can get back to the racetrack and I can win a race and run well, it would get a whole lot easier to be a little more outward."
Tony Gibson, Ryan Newman's current crew chief, worked as the car chief on the No. 24 at Hendrick Motorsports and as both car chief and crew chief on the No. 8 at Dale Earnhardt Inc. for seven seasons. He has witnessed both Earnhardt and Letarte under battle-tested conditions. He's also watched both competitors mature over the years. At the core, Gibson believes they're both "happy-go-lucky guys."
And Gibson believes the pair will thrive together.
"Stevie was my roommate when I worked at Hendrick and it was my job to keep my eye on him," Gibson said. "Ray (Evernham, former Gordon crew chief) told me to just make sure that he got back at night and got back in. Steve is a great crew chief, he's a great guy, like I said, he's full of energy, he's funny and good to be around. He's just like Dale Jr.
"I think (Junior's) got it. It's only going to take one good practice session, one good qualifying and those guys spending time together. Every time they go to test they're going to get more familiar with one another, they're going to build a bond and that happiness is going to come back. It's just like anything else, it's going to take a little time, but he's got a good group of guys with him, they believe in him and that's going to get better. I think Dale Jr. will feed off of that and that whole team will blossom."
Gibson understands the pressure that Earnhardt is under to succeed. There's the pressure from sponsors, the pressure from fans and the pressure from Earnhardt himself. Throughout the years, Gibson has never questioned Earnhardt's commitment or his ability.
"It's difficult," Gibson said. "Tom Brady goes through the same thing and he's probably the best quarterback out there, but he's had a couple crappy years and you go through that. Man, Dale Jr. has more talent than anybody out there and like I said, I think this year right here, he's going to blossom. They've made some great decisions over there and I think the fans are really going to like what they see coming from Dale Jr.
"It's a great pair up and I think they'll be real successful. It wouldn't surprise me if they went down there and won the Daytona 500 right off the bat because I think the energy that they both have is going to complement one another. Both of them have tremendous talent."
And why not Daytona? Despite the hoopla marking a decade after his father's death, it's still a favorite track of Earnhardt's where he's enjoyed great success in the past. With two wins and eight top-five finishes — including last year when he came out of nowhere after leading four laps early in the race to finish second — it would be the perfect setting for a revival.
"Wherever we get the next win is going to be good," Earnhardt said. "Regardless of whether it's Daytona or anywhere else, the next time we win a race, it's going to be great for a lot of people. And I'll be very happy."
---
---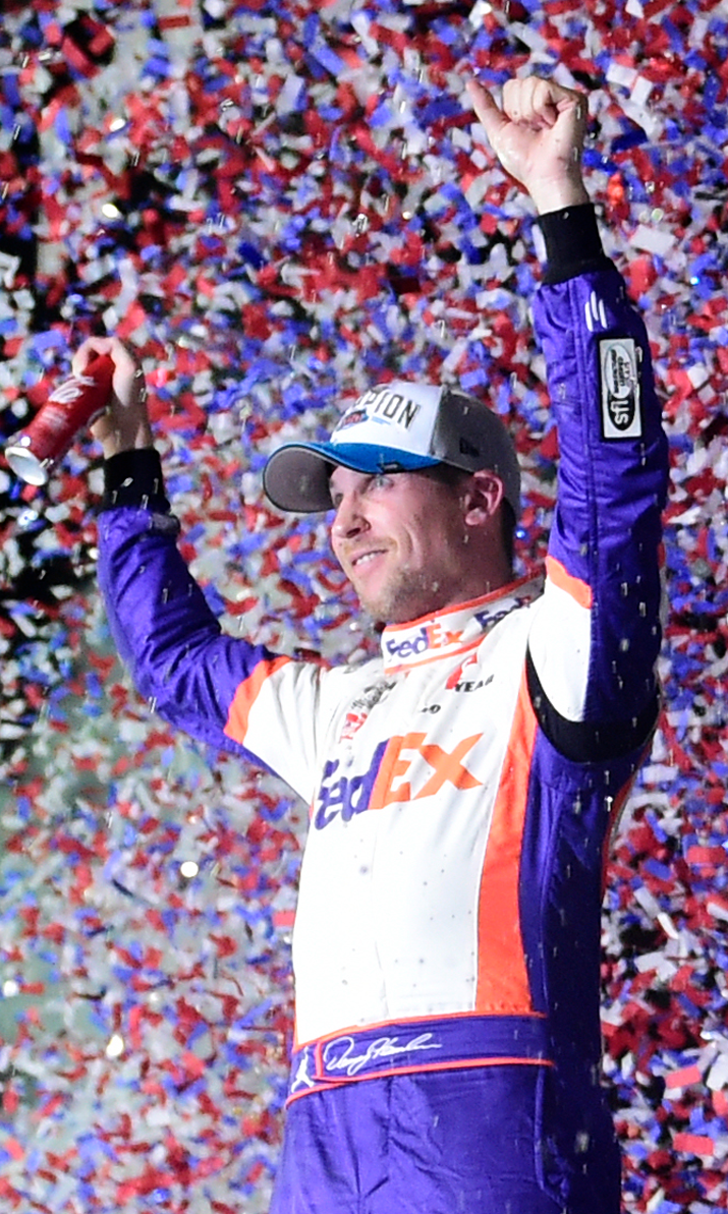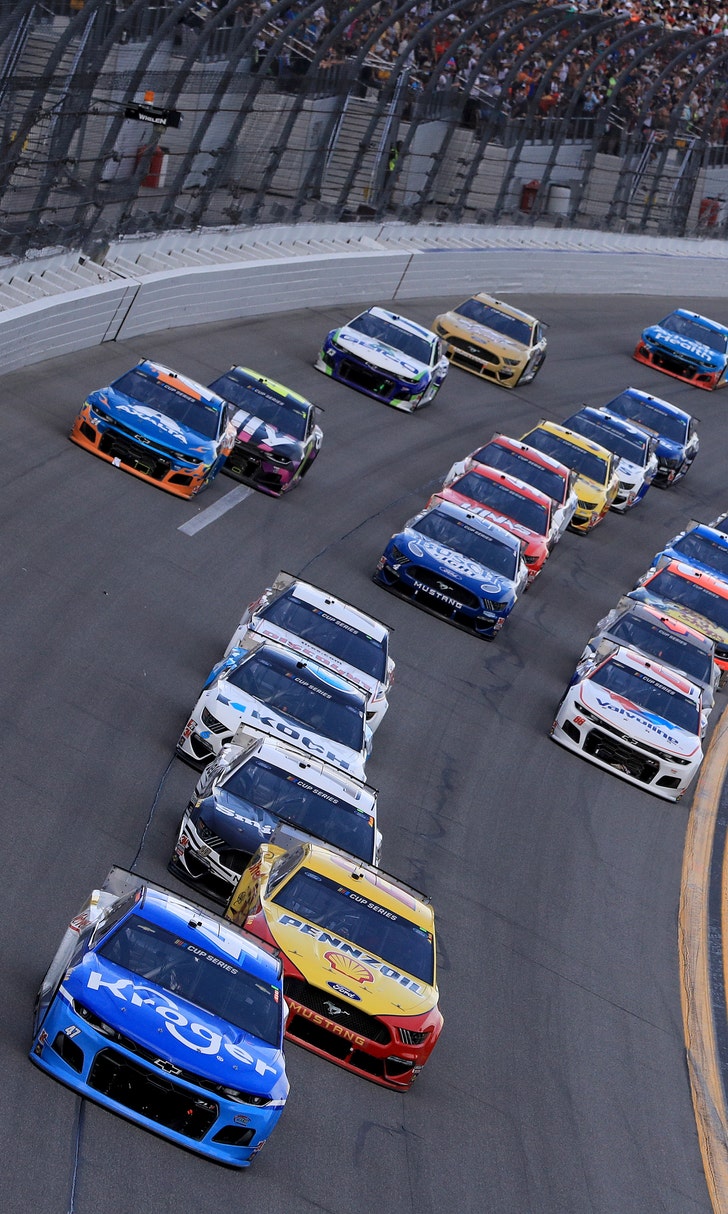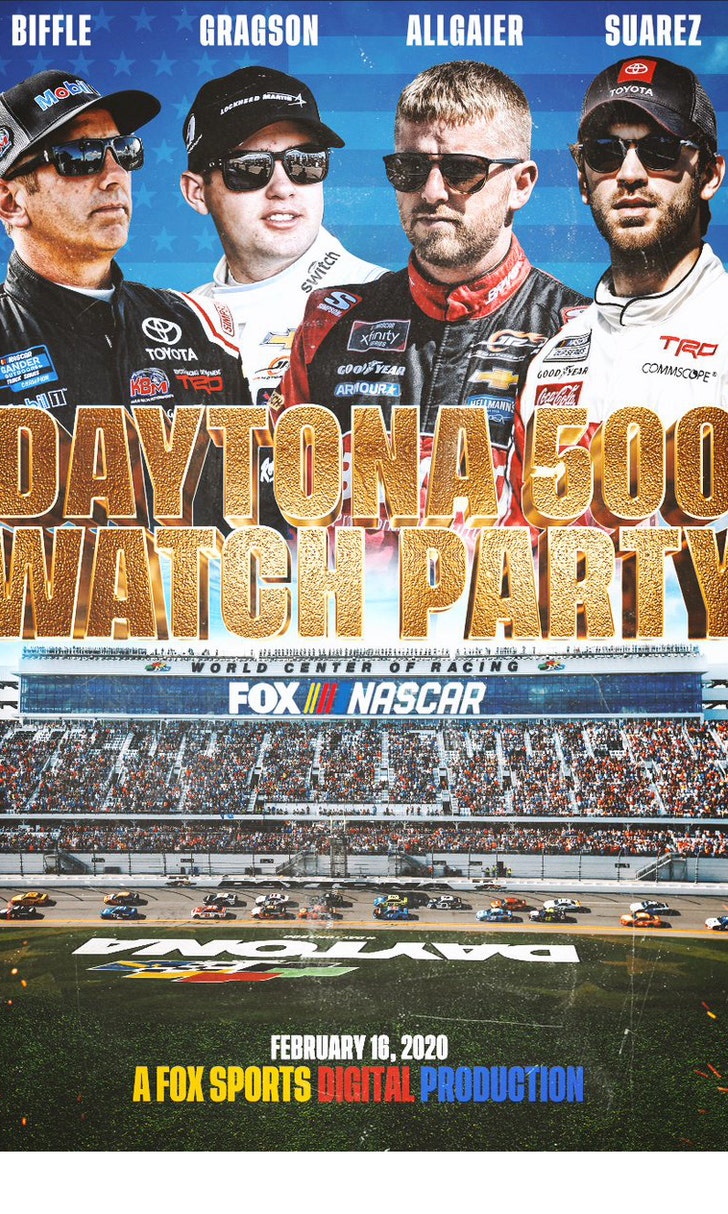 The Daytona 500 Watch Party!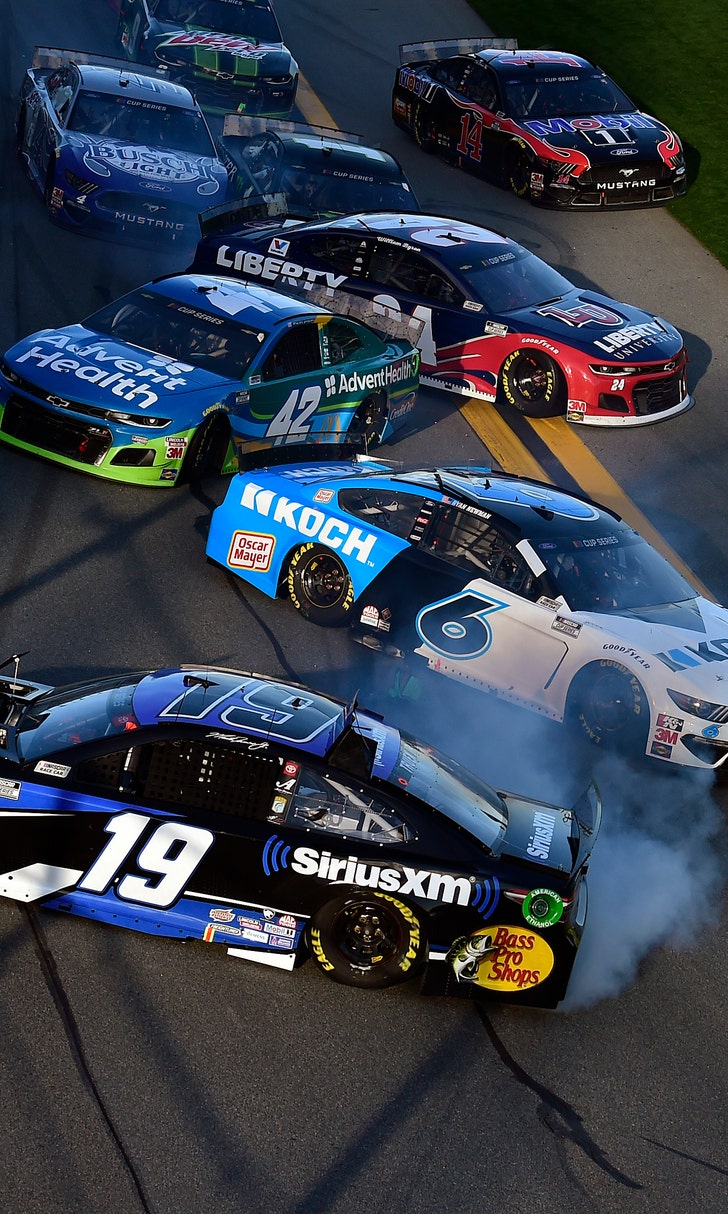 The Numbers Game At Daytona