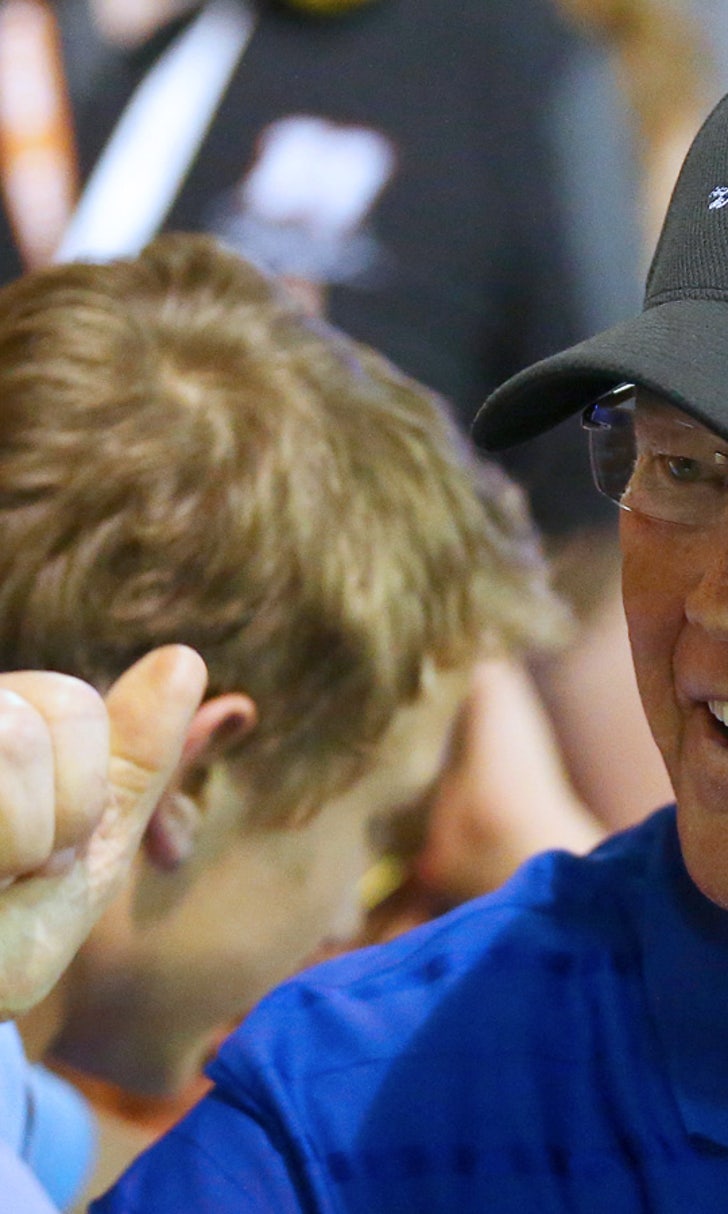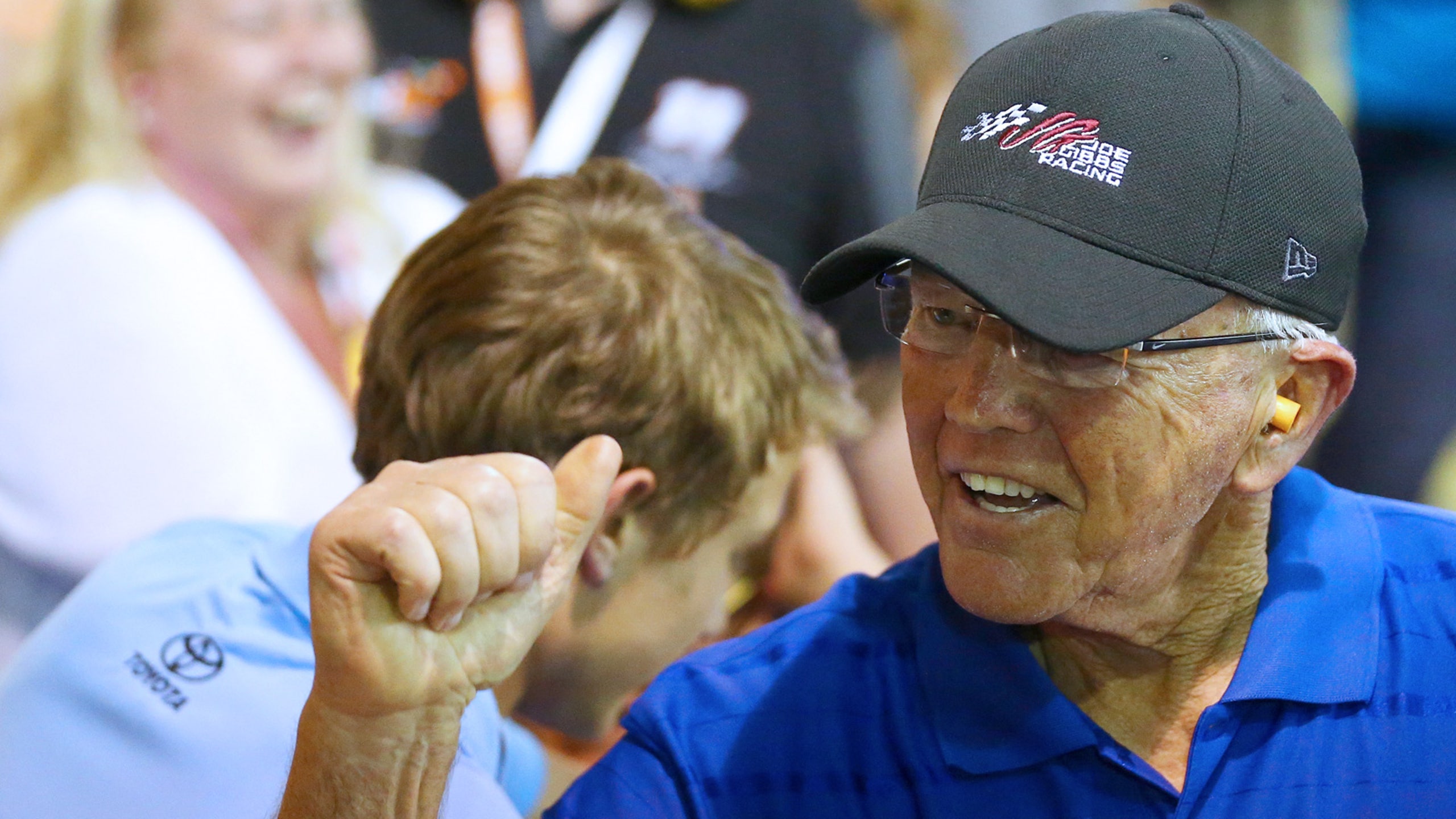 DW wonders if anyone can slow Joe Gibbs Racing's momentum
BY Darrell Waltrip • August 17, 2015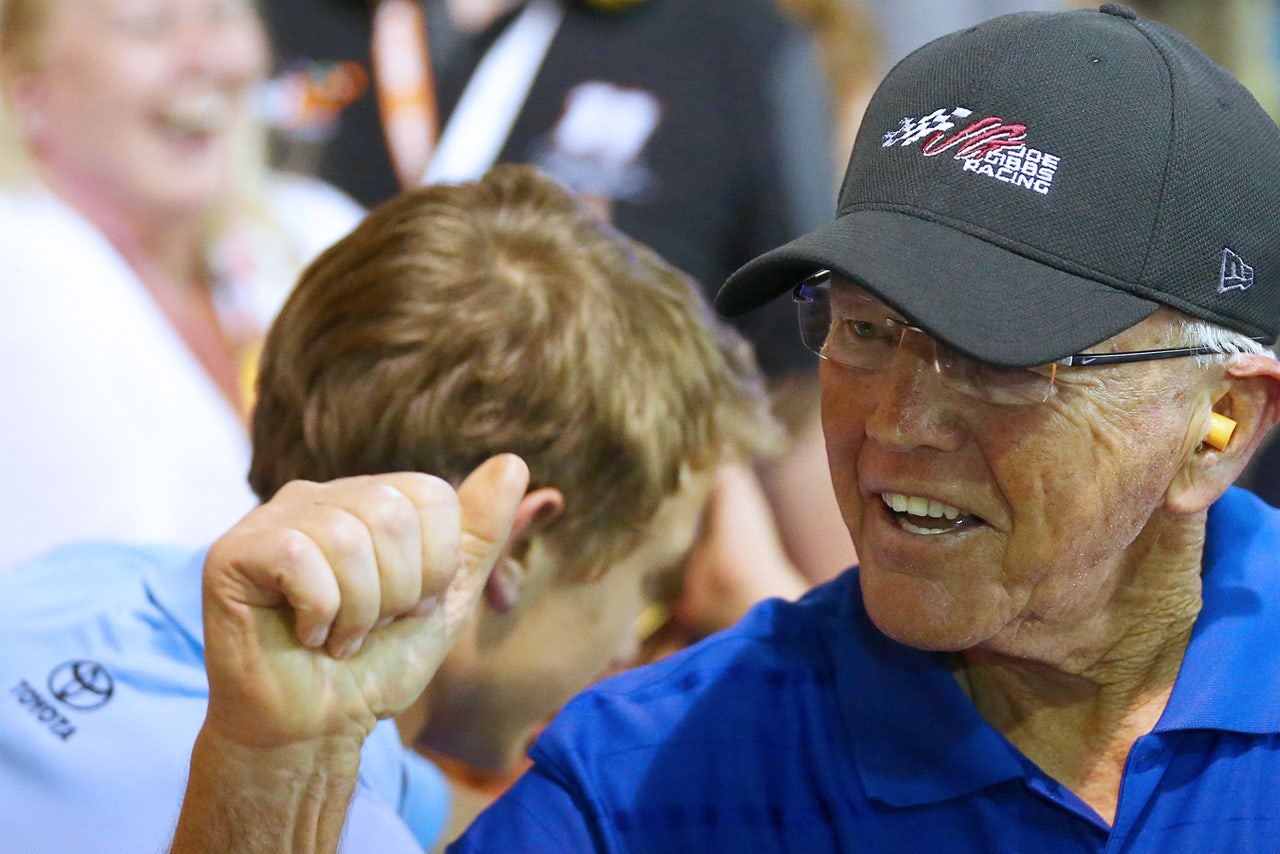 Of course, one of the major storylines going into Sunday's Michigan race was how the high-drag aero package was going to work there. I really have mixed emotions about all this. I understand about NASCAR wanting to try things under race conditions to make the racing better. I just think sometimes it goes to the extreme. Think about it. We've gone from a six-inch spoiler to a three-inch spoiler to a nine-inch spoiler.
When we had our race team and tried different things we'd call it a science project and more times than not, it didn't help and we ended up going right back to where we started. I think NASCAR is probably thinking the same thing after Sunday's race. NASCAR has all the data. They have simulation programs just like the teams do and, obviously, they talk to the teams.
I'm not necessarily faulting them for trying to improve the racing from the early part of the season. I was one in the off-season that questioned why we had to change at all. The 2014 season gave us some great racing and some exciting finishes. Making the Chase was tense and it literally took our champion Kevin Harvick winning the last two races of the year just to win the championship. I'm just not sure how you could improve on that.
I think the biggest change from last year has to be Joe Gibbs Racing. Last year with three teams they only won two races the entire season with Denny Hamlin finishing third in the season-ending points. Now they have four drivers who have already won a combined nine races and there are still 13 races to go in the season.
That's a huge turnaround when you consider the crew chief changes, adding a fourth team, Kyle Busch being out four and a half months due to crash, plus the president of the organization, J.D. Gibbs, having health issues. You put all that together and it makes you wonder how they are doing what they are doing.
Just look Sunday at Matt Kenseth. He totally dominated that race. He started from the pole. He led seven times and 146 of 200 laps, by far the most of any driver. It was Matt's third win at Michigan and third win this season. It also marked the fourth time that Matt has won from the pole. He's also won two of the last three races and heading back to Bristol this weekend where he got his first win of the season. You talk about a driver, team and an organization that are red-hot!
I think young Austin Dillon probably had one of the best runs Sunday of his short NASCAR Sprint Cup career. He started fourth and finished fourth but he was upfront and contending. I've said it before, I believe the pairing of he and crew chief Slugger Labbe would pay dividends and I think we are seeing it happen. They are running better and more consistently. So I think it was a great move on car owner Richard Childress's part to put a veteran crew chief like Slugger with his young driver.
That aside, it's been nothing but Joe Gibbs Racing over the last several weeks. Their nine wins so far are the most of any organization in 2015 and even more unbelievable, they have won six of the last eight races.  They really came alive at the end of May at Charlotte and haven't looked back since. You can't underestimate how the return of a driver like Kyle Busch to your lineup affects the entire organization. There was a new sense of energy when Kyle returned and I believe it's affected all four teams.
Speaking of Kyle, he won another truck race on Saturday at Michigan. On Sunday he started sixth and finished 11th, in a backup car, no less. Kyle moved up one spot in the points. He's now 29th. Remember, with only three races left in our regular season he has to be in the top 30 in points to qualify for the Chase.
What he and crew chief Adam Stevens have been able to do once Kyle returned from his energy is simply phenomenal. He has four wins, five top fives and six top 10s in only 12 races. Remember, everyone else has raced 23 times to Kyle's 12. I think once they know that Kyle is to a point where he's comfortably in the Chase, they will turn him loose and I expect him to be a real player for his first-ever championship and how amazing would that be if it happened in 2015 especially when you throw in two busted up legs, being out of the car for four months plus becoming a dad for the first time.
Yes, I am surprised the Hendrick cars are struggling right now. I know there are some Hendrick fans that think they are simply experimenting and trying things to prepare for the Chase but I'm just not so sure. Sure Jimmie has four wins, but I'm just not sure where Jeff Gordon is right now as his career behind the wheel comes to a close. He and his crew chief don't seem to be clicking.
Dale Earnhardt Jr. and Greg Ives are steady. They still have good days and bad days. Poor Kasey Kahne is simply snake-bit.  I thought when they brought Keith Rodden back from Chip Ganassi for Kasey it would move them forward but I don't see where it's really done any difference. If it's done anything it's hurt the Ganassi bunch but really hasn't done all that much to help Kasey.
I know Carl Edwards won the Coca Cola 600 back in May on a fuel mileage deal, but they were fast both weeks of Charlotte and have really woken up since. They just seem to have the advantage right now. With the dominance of JGR and the combinations they have put together with their drivers and crew chiefs, I just wonder if there's anyone out there to beat them this year for the championship.
If I were Hendrick, Childress, Penske or even Stewart-Haas, quite honestly I'd be worried. Sure Kevin Harvick and the Penske boys can run with the Gibbs cars at times, but no one has been able to run with them consistently other than Kevin. I can see the final four at Homestead coming down to Kevin and three of those Gibbs cars.
Now, sure, there is a lot of racing to go and some teams get hot while others go stone cold at the worst times. We've seen it happen when the Chase has started. If you don't believe me, just look at Tony Stewart in 2011.
I'm glad we are going back to the rules package we started the year with. Let's be done with the science projects and worry about 2016 rules during the off-season. Let's get through these next three races and focus on the Chase.
I am absolutely thrilled we're headed back to Bristol this weekend. They call Bristol Motor Speedway. They might call it the Last Great Coliseum. I call it the House that DW Built. Follow me in Tennessee was my motto there
---
---