DW: The Chase for the Sprint Cup is going as predicted so far
BY Darrell Waltrip • October 13, 2015
When the Chase field was set back following the Richmond race, we all knew the battle for the championship was shaping up to be between those Gibbs Toyotas versus the Penske Fords versus a couple of those Stewart-Haas cars. Those are the teams that have won the races and been your most consistent performers all year.
So far we've had Denny Hamlin winning at Dover, Matt Kenseth winning at Loudon, with his back literally up against the wall Kevin Harvick wins at Dover, and now last Sunday, young Joey Logano winning at Charlotte. All three organizations run really well at Kansas, where we are headed this weekend, so it's shaping up for another shootout, for sure.
It was great seeing Martin Truex Jr. bouncing back with a third-place finish Sunday. Young Austin Dillon in the No. 3 car had a great seventh-place run, so I was happy to see that for him. Aric Almirola put another great run up on the board, finishing 10th. As I've mentioned the last two weeks, I think that team really hit on something with their run at Richmond. Even though they fell short of making the Chase, I think the effort they put into Richmond showed them how to take their game to another level.
So like I said, the championship battle is going to be between Gibbs, Penske and Stewart-Haas. I know everyone was pretty stunned to see Jimmie Johnson get knocked out of the Chase, especially at Dover -- where he has won 10 times. He had yet another mechanical issue Sunday, as well. Unfortunately, every third race from here on out we are going to see a favorite go by the wayside until we are down to the final four at Homestead.
After all the issues some of the drivers had Sunday, there has been a big shakeup in the points. If you look at the bottom four, you'll find Matt Kenseth, Dale Earnhardt Jr, Kyle Busch and Ryan Newman all on the outside looking in. That's going to cause some sleepless nights, especially if they are still there come next weekend when we head to Talladega, where anything can happen and usually does.  
There were a lot of guys that had problems Sunday, and that kind of surprised me. I wonder if part of the issue was they were set up to race Saturday night, but Mother Nature and all the rain postponed the race until Sunday afternoon. Obviously the cool temps at night gave way to a bright, sunny and much warmer Sunday race. That track has always been known as one that is sensitive to temperature changes, so I am curious if the totally different track conditions didn't play a role.
Matt Kenseth finds himself in a pretty deep hole after his 42nd-place finish Sunday when he ended up in the wall. Now the good news is that Kevin Harvick showed everyone in the Chase that you can dig out of a pretty big hole simply by going out there and winning. The other good news for Matt is he runs really well at Kansas. He won there in 2012 and 2013.
I'm not sure what the heck happened with Kyle Larson and Kyle Busch. Larson just flat turned down in front of Kyle Busch, and that could quite possibly cost Busch a chance at the 2015 championship. He's now down there in that same hole with his teammate, Kenseth, but luckily for Kyle, he's not AS deep.
I know it was Dale Jr.'s birthday on Saturday, but golly come Sunday he sure didn't get any presents. He had an issue with the No. 19 and then later had a flat tire that put him in the wall. His 28th-place finish put him also in that same hole shared by Matt and Kyle. Dale Jr. is 11th in the points but has to be licking his chops with Talladega coming up in two weeks.
While it definitely wasn't the most exciting Charlotte race I've ever seen, it still was definitely interesting. I think we have to thank this Chase format for that. As I mentioned, we saw a shakeup in the points.
I was really happy for Joey. He got his first-ever win at Charlotte and in dominating fashion, I must say. He led 227 of 334 laps Sunday. You could hear the pride in car owner Roger Penske's voice after the race about what a great job Joey and the team had done. Sunday also marked the fourth win of the season and the 12th win of his young career.
After the strength he showed Sunday, I could see this championship battle coming down to the No. 22 and the No. 4. The No. 11 and the No. 41 are still major players in this. I'm curious to see if the No. 78, the No. 19 and the No. 24 are going to be able to pick up their game any and become a factor in this Chase. Points-wise they are fine right now, but they need to be winning races.
Like I mentioned, we have four big names at the bottom. I can't imagine that all four of them will get knocked out of this next round, but then again, it also wouldn't surprise me. That's the unpredictability of the Chase format. Also like I mentioned earlier, when it's the 11th hour and your back is up against the wall, Kevin Harvick showed us last year and already again this year that the one thing that will always save you is simply going out there and winning a race.
I look forward to this Sunday's race. It's another 1.5-mile track that most of these drivers in the Chase seem to run really well at. Back in May, nine of our remaining 12 Chase drivers all finished in the top 10 at Kansas. Somebody is going to go there and be the Kansas City Star and, trust me, Matt, Dale Jr., Kyle and Ryan all hope that at the end of the day, one of them is it.
---
---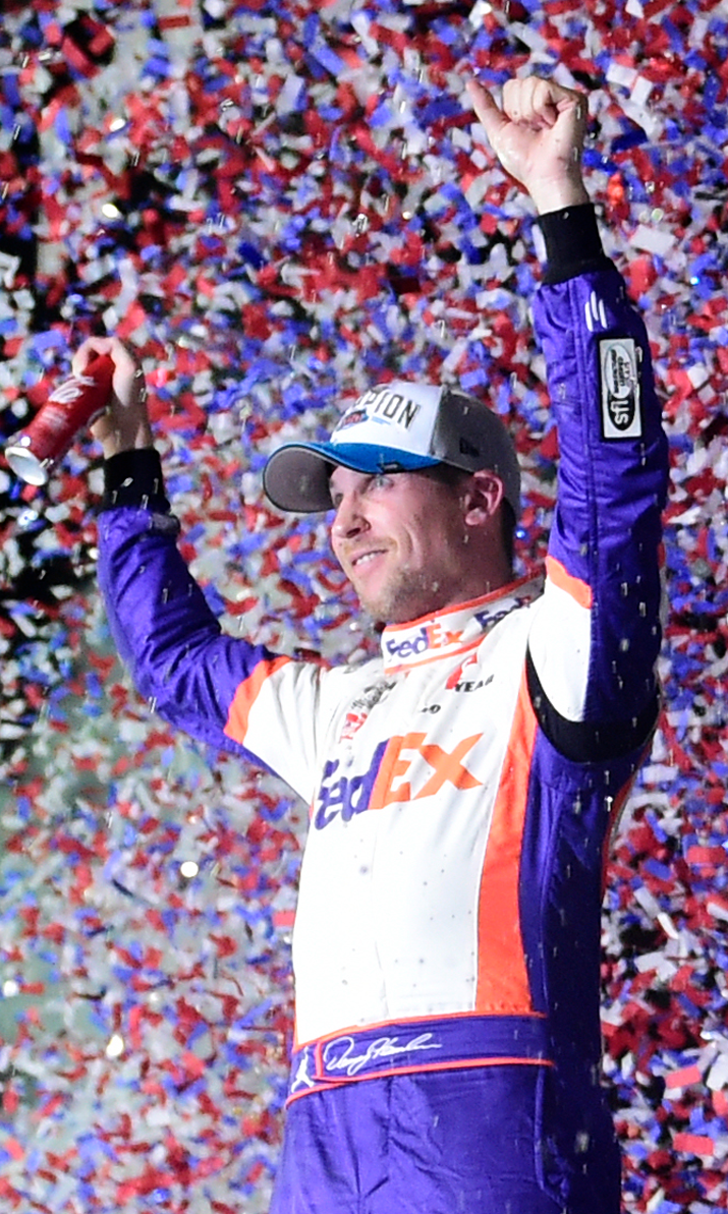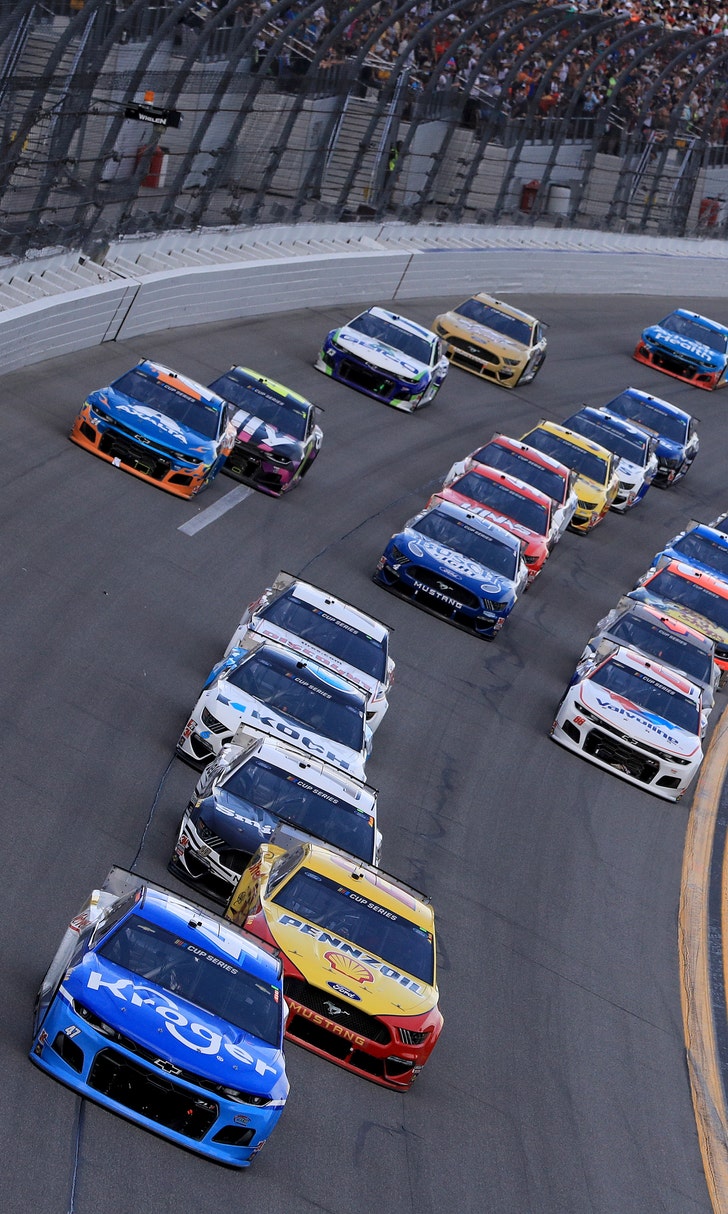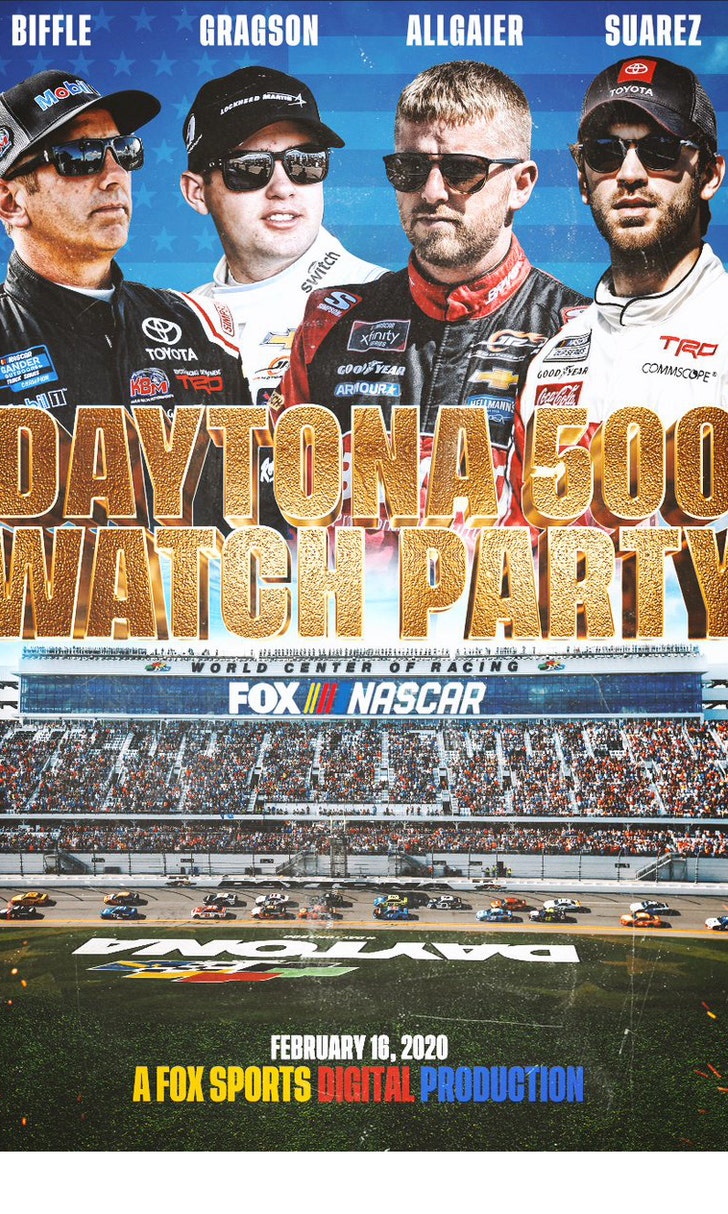 The Daytona 500 Watch Party!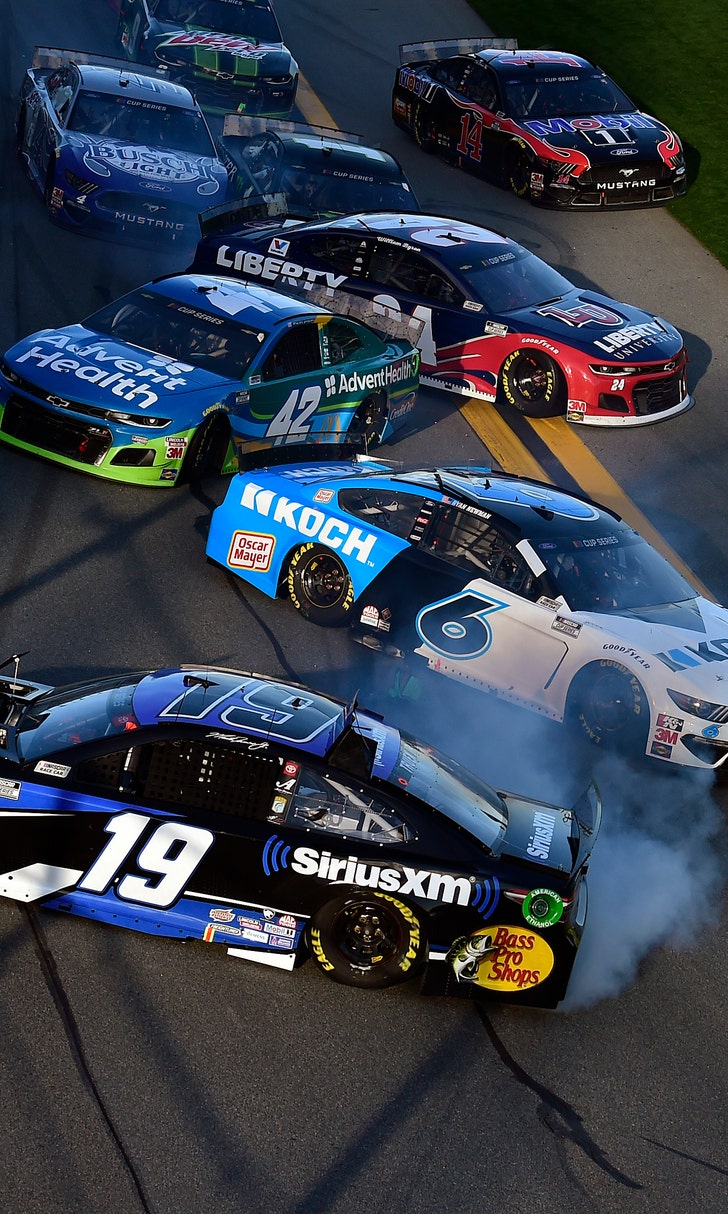 The Numbers Game At Daytona