DW: It's a three-man race!
BY Darrell Waltrip • September 23, 2013
You know back in the middle of the summer before the Chase field was even close to be set, a lot of folks, myself included, were predicting a Jimmie Johnson vs. Matt Kenseth bout for the 2013 Sprint Cup championship.
Matt had won some races early in the season but went somewhat into a lull. Jimmie, while still winning four races, wasn't at the level of perfection that the sport was accustomed to.
Then you saw Kyle Busch start to come around and he started putting wins on the board to really make a two-man race into a three-man race. With his win Sunday in Loudon, N.H., Matt, Jimmie and Kyle now account for 15 of the 28 victories this season. So only after two races, we really are getting what I expected.
Matt's never won this many races in a single season of his career before. Heck, for that matter, Matt never won at Loudon until Sunday. Matt even became only the second driver in NASCAR history, behind Richard Petty, to win in his 500th NASCAR Sprint Cup start. Kyle seems more settled down and mature than I've ever seen him. Jimmie's simply not the dominant No. 48 that everyone expected to be chasing. I'm saying you can overlook him on any race weekend, but that team is beatable.
If I am Coach Gibbs, I am smiling from ear to ear. My two Chase Toyotas have run first and second two weeks in a row. My two drivers are one and two in the points. I mean really, those Gibbs cars are really steamy right now. They have their act together when it comes to handling, performance and strategy.
What I am really interested to see if how the No. 48 does this weekend and at Martinsville in late October. Those are dominating places for Jimmie. He's four points back of Kyle and 18 points back of leader Matt Kenseth. So he knows he has some tracks coming up where he knows he can dominate and hopefully make up some ground.
After what we saw Sunday from Matt, though, the rest of the Chase field has to be wondering if they even have a chance in these next eight races. Like I mentioned, Matt's never won at Loudon until Sunday. He only has something like five top-five finishes in nearly 30 starts there. Sunday he started ninth, he led the most laps (106) and got his second Chase victory in a row.
If you go and look at the standings, notice the big drop-off and separation from the top three drivers and the other 10 Chase drivers. Carl Edwards and Greg Biffle both moved up in the standings, but are still 36 and 38 points, respectively, behind Matt. If you go all the way to the bottom of the Chase field you'll find Dale Earnhardt Jr. 62 points back. Joey Logano is 69 points back and poor Kasey Kahne is 71 points back. They are that far back and it's only been two races.
At one point throughout the years of the Chase format there was always talk about maybe setting up a system where you were eliminated from the Chase. We don't need a system for that because we already have it. Chase contenders are falling by the wayside very quickly. It's just happening naturally as the events run their course.
Like I say every year, once the Chase starts, each week we'll lose a driver or two that have dug themselves a hole so deep they will never get out. Like we always do we'll probably end up in Homestead with two guys vying for the championship and maybe a third guy with an outside chance if all the stars would line up correctly.
I was proud of the way Martin Truex Jr. ran after a devastating week off-track. He came to Loudon knowing his sponsor is leaving at the end of the season, not knowing what his future will be and still went out there and qualified fifth. Once the race started at one point he was the car to beat leading the second-most laps (98) of the 43 drivers. While 10th is absolutely nothing to sneeze at, I really thought he would finish higher. To perform at that level despite all the things coming at him this past week, speaks volumes I think on his maturity and capability as a driver.
Greg Biffle certainly didn't seem to have a top-five car all day, so he was a real pleasant surprise finishing third. Unfortunately he didn't lead any laps, so he missed out on valuable bonus points. He did move six spots in the points to fifth spot, but as I mentioned earlier, he still is a long 38 points behind Matt.
How about Jamie McMurray? He gets into a wreck on Lap 37 yet still rebounds for a nice fifth-place finish. Did anyone else notice how loosey-goosey Dale Earnhardt Jr.'s car was? It sure seemed to be dipping, diving and hopping around. They did a great job though to put themselves in position to get a sixth-place finish. Unfortunately they were already in such a deep hole from the week before at Chicago that the sixth-place finish isn't going to help them all the much.
Brian Vickers started last but still raced his way to a nice top-10 finish. Jeff Burton came home eighth while Carl finished ninth. I though Brad Keselowski had a better car. He had trouble on that late restart. He lost the car going in the third turn trying to make some pretty bold moves but lost a bunch of spots and was only able to recover to get an 11th-place finish.
To have a car as ugly has Kurt Busch's was on Sunday and to miss the setup like they did, but still come home 13th was a pretty good job in my book. Jeff Gordon led 36 laps Sunday but then the worst thing that can happen to any driver happened to Jeff. He beat himself. He slid through his pits.
You can't win a race when you beat yourself. You really can't win a race in the Chase and win a championship when you beat yourself. It's simply not going to happen. Jeff came home 15th, dropped a spot to eighth in the Chase points and is looking at a very steep 42 points to overcome to simply catch Matt Kenseth.
So one-fifth of our 2013 Chase races are in the books. There are eight races to go and it starts again this weekend at the Monster Mile in Dover. Like I said earlier, Jimmie has to be licking his lips knowing how well he runs at Dover. It's going to be eight long weeks but I really believe we've already seen where the real battle is going to be – among Matt, his teammate, Kyle, and Jimmie.
It sure is going to be fun to watch. Will Matt stink up the Chase and win his second championship? Will ol'5x find his golden horseshoe and become 6x? Will the more grounded and mature Kyle Busch finally put it all together and win his first championship? Who knows? Eight weeks and a lot of racing to go but what I can tell you is this is a three man race.
---
---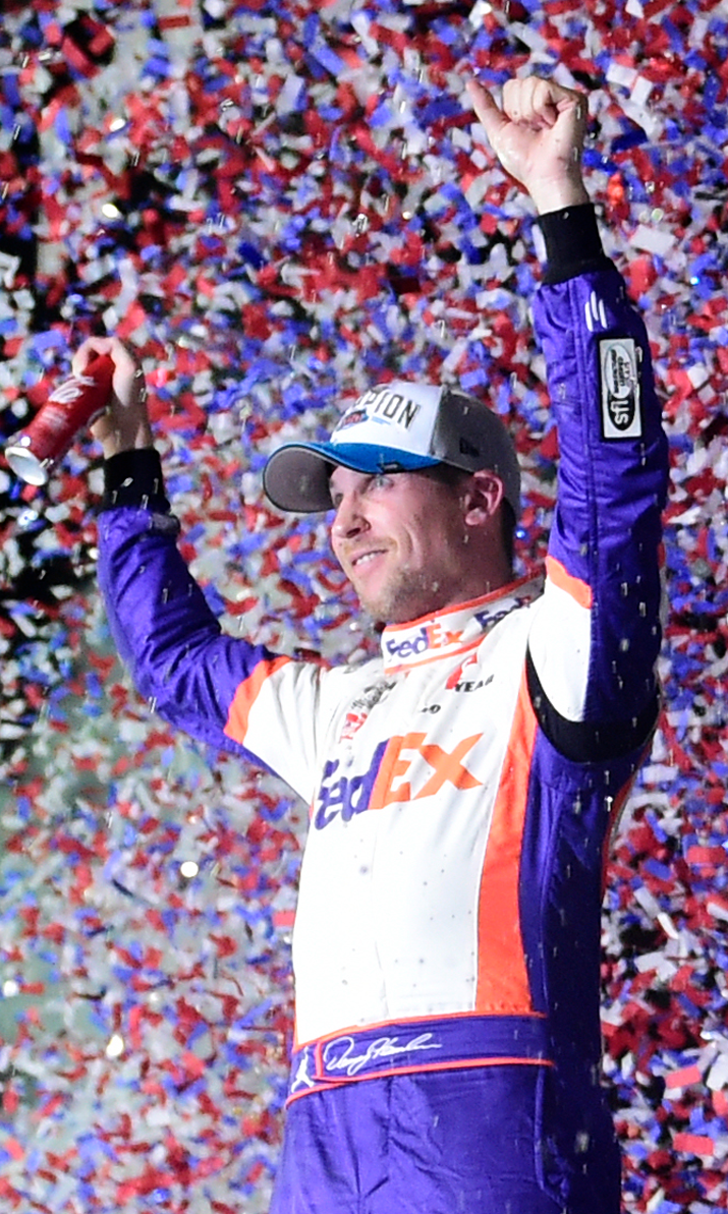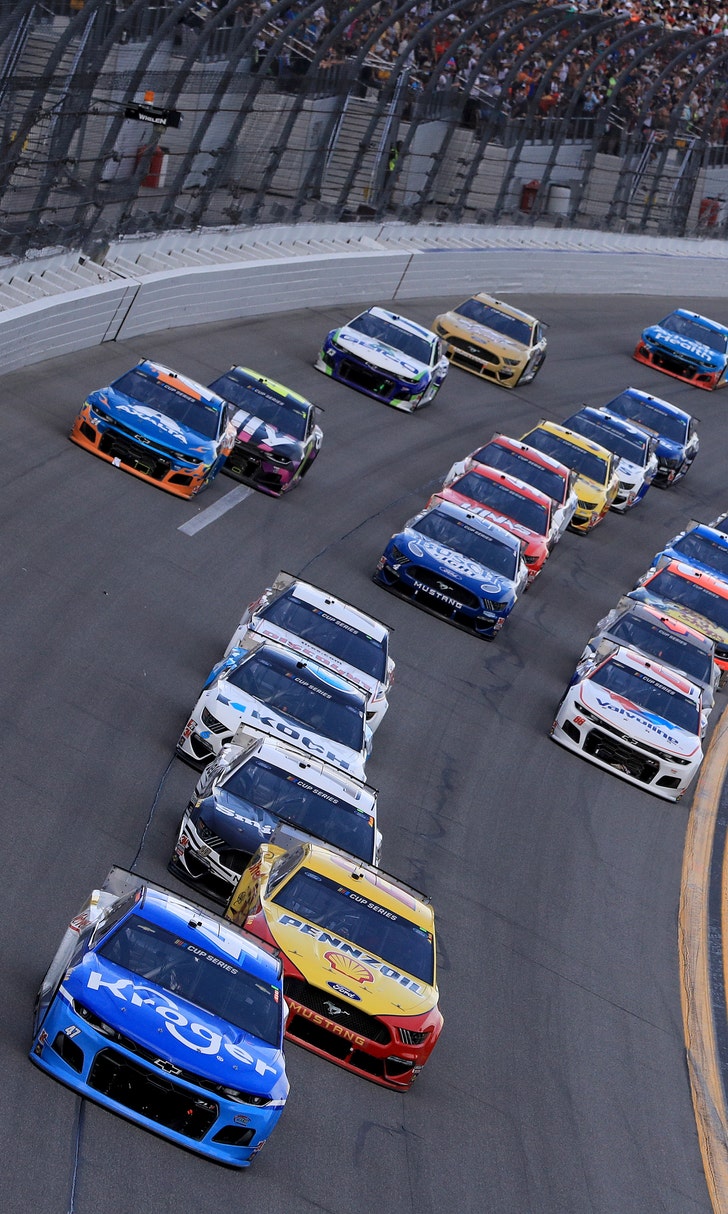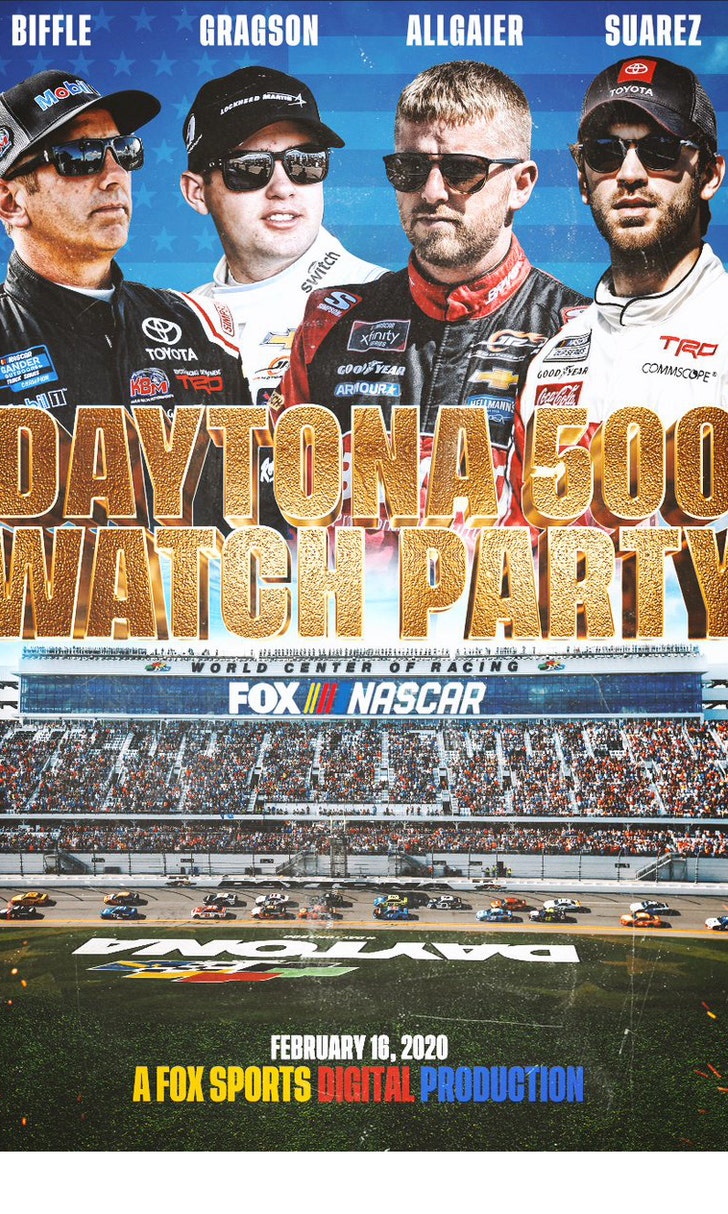 The Daytona 500 Watch Party!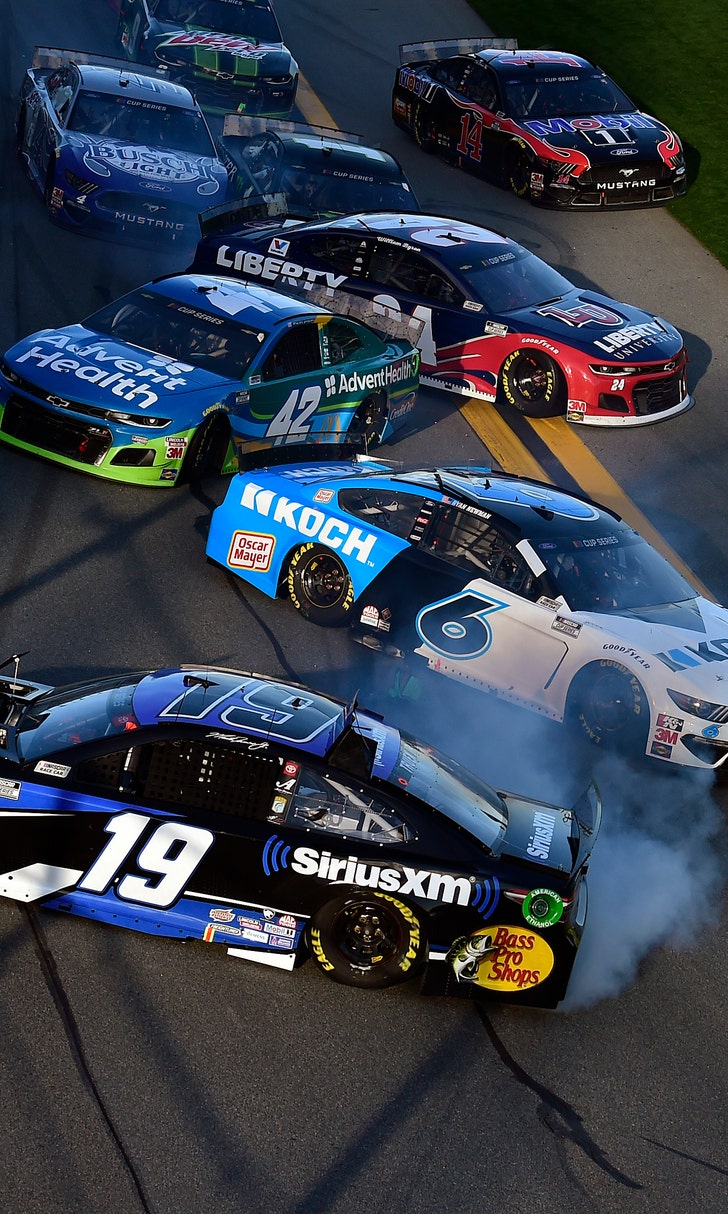 The Numbers Game At Daytona