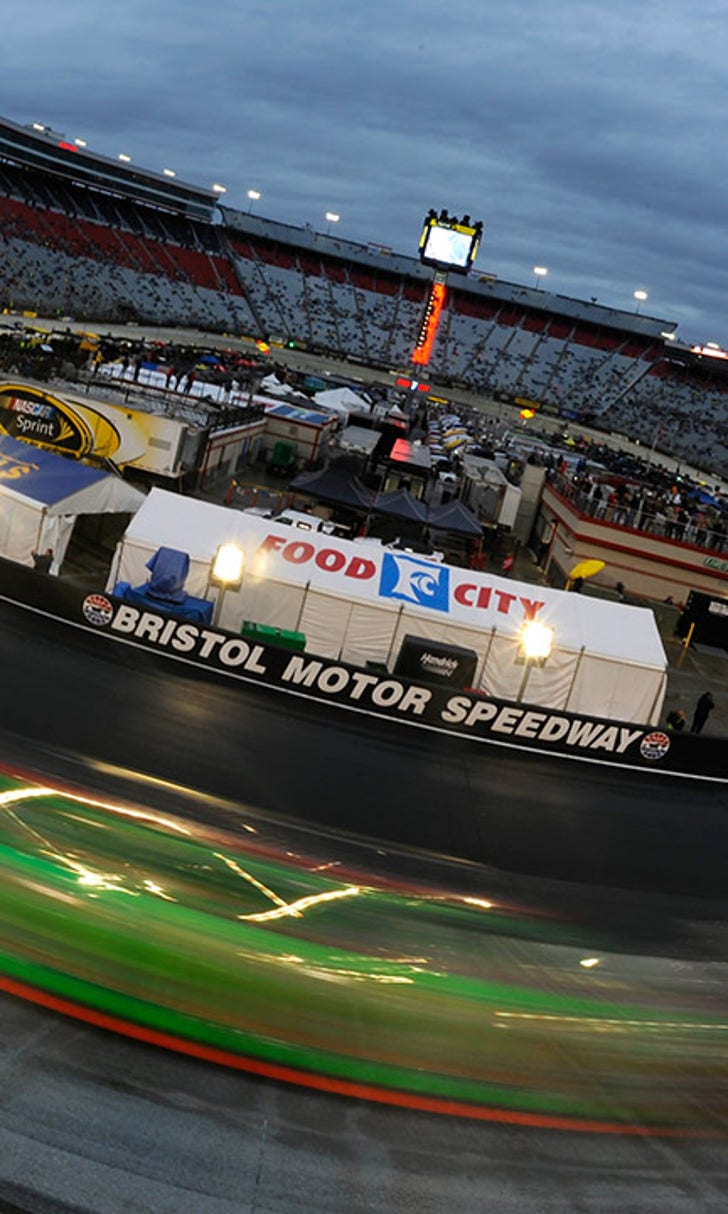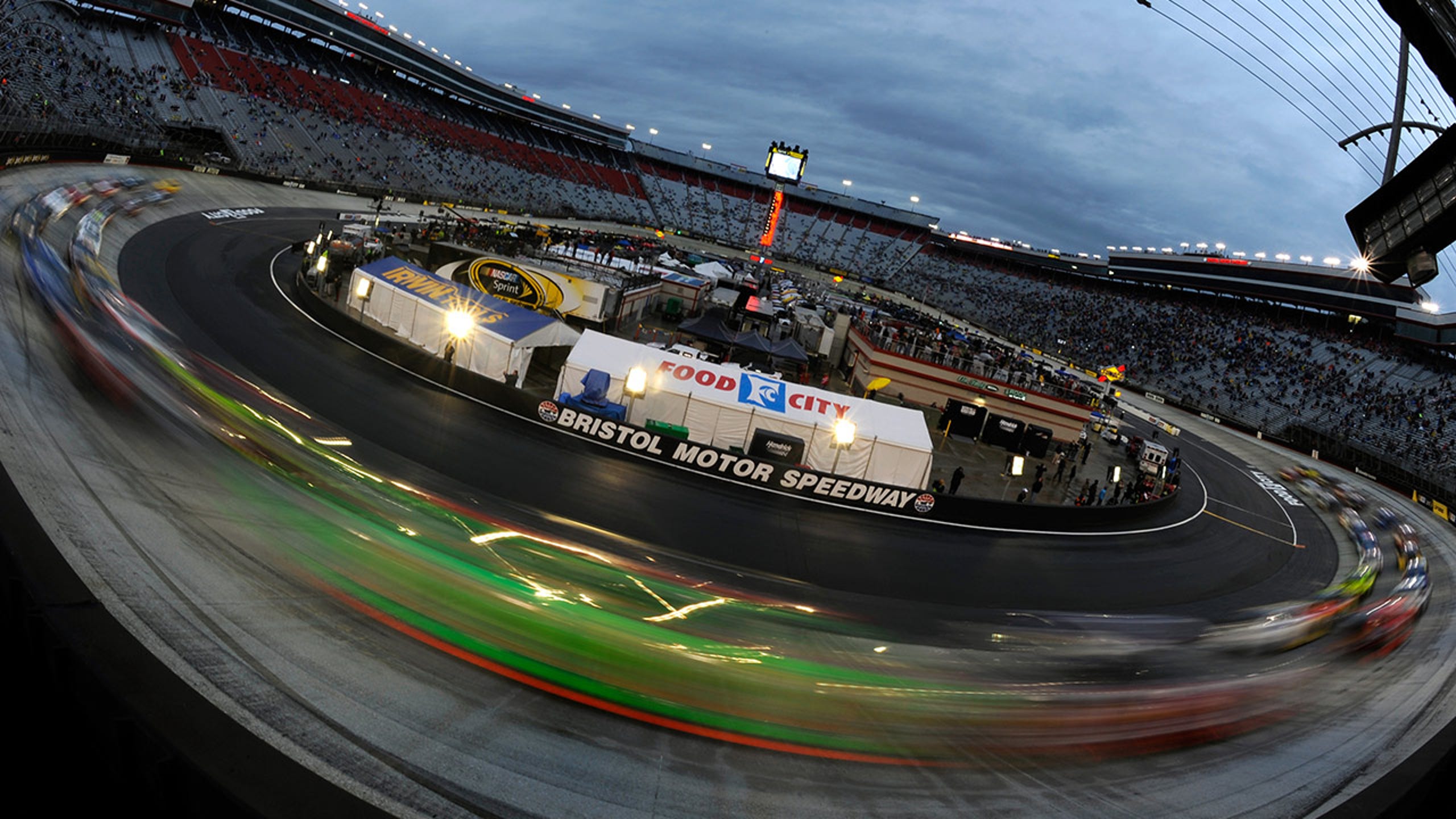 DW: A hard day's night
BY Darrell Waltrip • March 17, 2014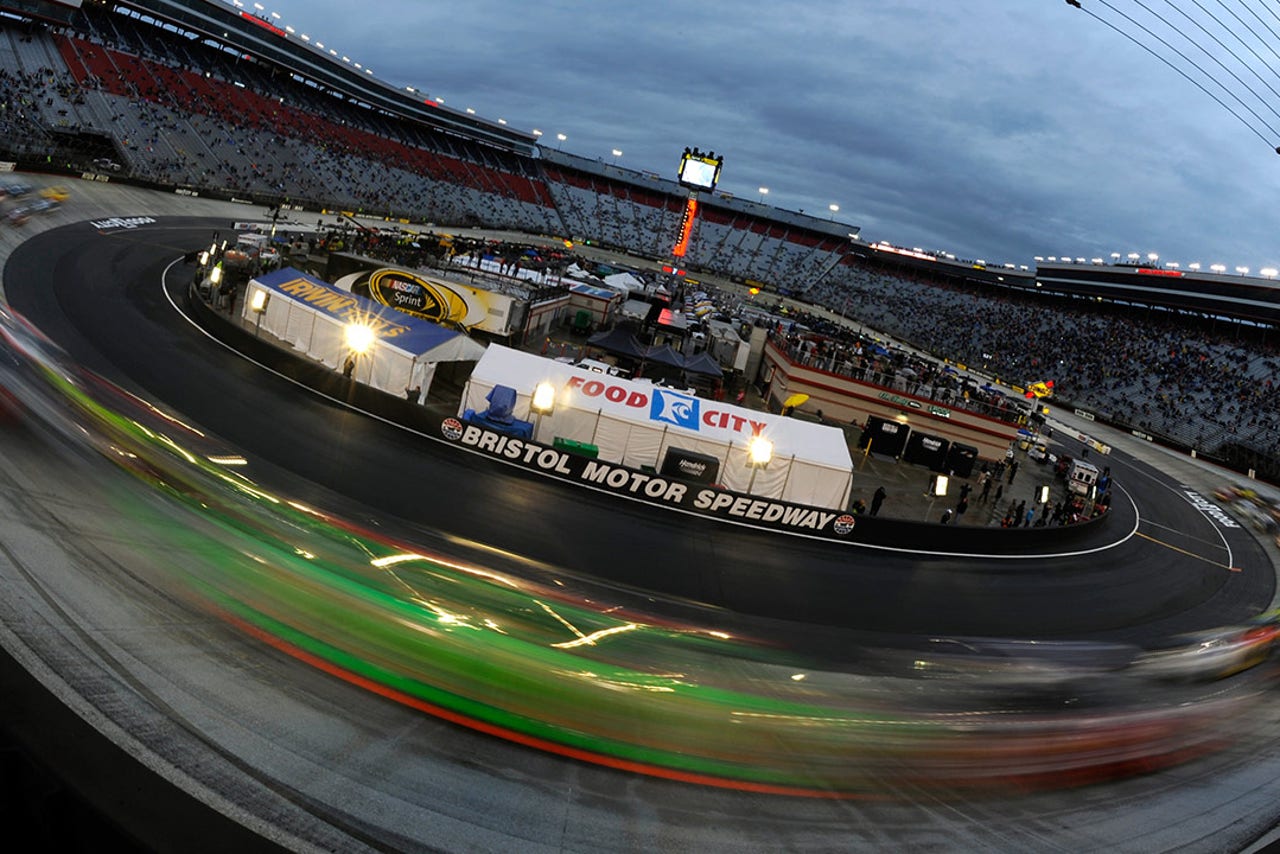 I just think it is funny that two of the greatest races I have seen in my entire racing career both have happened in 2014 and both involved rain delays. Let's go back to February and the Daytona 500 first.  We got the race started but then the heavy rains, wind and tornado warnings brought a quick halt to everything.
None of us thought it would take nearly six and half hours to finally restart the race, but we did and it was interesting to see the style of racing these drivers showed us. The short-term goal at the time was to be the leader at the halfway point. That way, if the rains come back and NASCAR was forced to call the event, then whoever leading at the time would be declared the winner.
So there was a real since of urgency from the teams, the crew chiefs and the drivers because no one knew what Mother Nature had in store next. I never saw such racing in my life. The intensity was so high and the competition was so fierce. After we got past the halfway point and it looked like the weather might hold off just long enough to finish it, then the long-term strategy was to be in the right spot to make your move when the time came.
I really hated how the six-and-a-half-hour delay affected things. Some of the fans had to leave because they had to be at work Monday. Some left because they were absolutely soaked and got tired of waiting to see if the race was going to be restarted. For the ones that were lucky enough to stay though, they saw one heck of a race and victory by Dale Earnhardt Jr.
Naturally from the television side, it also took a hit because of the weather. You simply can't expect people to sit around for six and a half hours with no guarantee the race was even going to be restarted. So the television viewers who moved onto other things also missed out on a tremendous finish to the Daytona 500. I really think it was one of the best Daytona races I have ever been a part of.
The next two weeks brought us two really fun races. In only his second race with a brand new team owner, team and crew chief, Kevin Harvick wins at Phoenix.
We then roll into Las Vegas and boy what a drama-filled finish we had there. Dale Jr. runs out of gas and Brad Keselowski comes home the victor. For Brad it was and extra-special win because now with the new format for the 2014 Chase, Brad is all but assured a spot in it. You know, the Chase that he missed in 2013 as our defending champion? So you know his Vegas win had to take a lot of pressure off so early in this season.
Next up was Bristol. You all know how I feel about Bristol. I love the place. Heck, I could live there. I loved it when I first started racing there and I love it just as much today. I always felt really comfortable there. I was always really good on the short tracks. I tell everyone that my training for Bristol started at the Nashville Fairgrounds track. It also was a high-banked short track. I won many races and held many records at the Fairgrounds, so when I moved up to the Cup level and got to Bristol for the first time, it was like I was visiting an old friend. I was right a home there.
Sunday however was like watching the Daytona 500 all over again. Of course there was the small difference of 43 cars on a 2.5-mile track compared to the 43 cars on Sunday at the half-mile track. Just like in February, Mother Nature reminded everyone who really was in charge. So we stopped the race something like the 124th lap, if I remember correctly.
So then came the track drying process cranking up and I'll be honest, I had seen way too many hours of it at Daytona. The mighty Air Titan went out on the track and did what it was made for. We just about got the track right where we needed it to be. NASCAR even called the drivers back to their cars but Mother Nature said "not so fast" and the rains came again. I swear I thought she was working with the movie producers of the new movie "Noah" with as much rain as she gave us at Daytona and now Bristol.
This is where all of us collectively -- fans, sponsors, drivers, team owners, folks in the media -- need to take a step back and give huge kudos to NASCAR. They could have packed both Daytona and Bristol in and said "we'll just finish this tomorrow." They didn't do that in either case. Now to be fair, in the past, there have been times when I have been pretty annoyed that they wouldn't call a race instead of keeping everyone stuck at the race track.
But you know what? They have the experience and the technology at their fingertips to give them an opportunity to review all the data and make a decision from it. I think they set a great example at both tracks this year because they never gave up. Nine times out of ten, they succeed at making the right call. So hats off to NASCAR for staying the course and making the commitment to all of us to get the racing in, if at all possible.
I absolutely love what I do up in the TV booth. I am blessed to have a second career after it was time to hang up my helmet. I am just as passionate about calling a race as I was when I was actually in the race. It's just the way God wired me up. I can't help it because I still get just as excited even to this day.
I've been through every scenario during my racing career that those drivers experience today. I know what it feels like to win and lose races. I know what it's like to win when you weren't supposed to and to run out of gas and lose the race like what happened to Dale Jr. at Las Vegas. It's one of those "been there, done that" type of experiences I have in me.
I am enthusiastic and passionate about our sport. I think you see and feel that in our FOX broadcasts for the last 13-plus years. This year is no exception because of the incredible racing that we all are fortunate to be experiencing.
If Sunday night wasn't the best Bristol race I've ever seen, then it's easily one of the best. Oh and that was the other really cool thing for me personally. Remember that the NASCAR on FOX portion of the season only covers the day race in the spring. I've never gotten a chance to do a night race there like they have in August. So that was a really cool first-time experience for me.
Oh, my gosh, it was so much fun. Goodyear brought an amazing tire. We didn't see follow-the-leader style racing. We saw side-by-side racing. We even saw three- and four-wide racing at times. This is the type of racing that you aren't supposed to have on a high-banked half-mile track. Those drivers were driving the wheels off those cars. I saw passes I didn't think were possible at this little joint, yet they made it work.
The thing I hated was just like what happened at Daytona. I hated that some folks couldn't or wouldn't stick around to see us get back to racing either those in the grandstands or those at home watching it on FOX. Sadly they missed one of the best races we've ever had at Bristol. I hate it for them.
You just have to love the changes that came during the off-season because we as race fans are already seeing the benefits of them. The drivers are feeling comfortable in these cars and they are putting them anywhere they want to. The proof is in the results I believe. After Sunday night, we've now had four different winners on four different-sized tracks.
We just have so much positive momentum in our sport right now. We all have NASCAR to thank for it. Look, I am never shy about pointing out when I think they have missed the boat on something. I know they sometimes get sick of me beating the drum about something I think needs improved upon. It was that way when I was a driver and there's been no reason for me to stop simply because I am now in the TV booth.
Conversely though, when they do something to make our sport better and more competitive and we see it working, I'll be the first one to tell them thank you. This is one of those times. From the off-season rule changes, to sticking to their guns at both Daytona and Bristol to make sure the races got run if at all possible.
It's been a long time since I have seen the racing this good in our sport. I am enjoying it and I hope you are, too. I know one group of fans that are really happy after Bristol and it's those fans loyal to the Blue Oval brigade. We've all been wondering if Roush Fenway Racing was ever going to step up and match Hendrick and their Ford teammates over at Penske Racing. Step up they did in a big way, with Carl Edwards winning the race and young Ricky Stenhouse Jr. finishing second, which was the best of his career to date.
Who else including me was surprised to see how well Tony Stewart did at Bristol? I for one am not going to ask him about his injured leg anymore. If he can do that at one of the hardest places we race at and come out of there with a top-five finish, well then ol' Smoke is getting back into form.
Don't forget, he and his new crew chief had no time to test in the offseason because Tony was still on the mend from his injury. Now they are starting to jell and you are seeing them starting to get on the same page. I think we are going to see some more great things out of that No. 14 car. I said it last year and I'll say it again this year, Tony might have a still-healing right leg, but he can still kick your butt with his left. He sure proved that Sunday night at Bristol, so congratulations Smoke!
I thought it was also a nice recovery by his teammate Danica Patrick to come home 18th Sunday night.  She had her share of adversity all weekend. You saw great finishes by the Richard Petty Motorsports cars. That was fun to see. Our leading rookie of the year candidates, Kyle Larson and Austin Dillon, finished 10th and 11th. So there was something for about everyone Sunday night.
I know there are those upset with the caution light deal. NASCAR issued a statement that it was human error plain and simple. I don't know if it was or wasn't. What I do know is I believe it actually turned out to be a blessing in disguise. When those caution lights came on it had just started to rain again and boy did the bottom fall out. Had they still been racing at that point I believe we would have had a ton of torn up race cars. So I think it was a blessing in disguise.
I know Bristol ended up being pretty soggy and took us pretty late into the evening. However, I have never seen so much great racing and that we should all be thankful for. Now guess what? California here I come and I'm excited about it. We had a great race there last year and I think we'll have an even better one come Sunday.
Oh and get this, it's supposed to be sunny this weekend. Who knows, those souvenir rigs might even need to be selling some sunscreen instead of ponchos this weekend. What a nice change that will be but what I don't want to see change is the great racing we've had these last four weeks. Is five consecutive different winners at five different tracks possible? You betcha it is but be sure to tune into NASCAR on FOX Sunday to find out!
---
---