Drivers ready to start season at full speed
BY foxsports • February 11, 2011
Practice speeds exceeded 203 mph for Saturday's Budweiser Shootout (8 p.m. ET on FOX), but two-time winner Dale Earnhardt Jr. still wants more speed.
"I wish we were going 220," said Earnhardt, who drew pole position for the event. "That would be awesome. The cars are ready, the track is ready, if they can keep 'em on the ground or we can keep 'em on the ground as drivers, they're ready to go. They'll do that easily and they'd do that comfortably, I don't want to go slower. We're already doing 183, 185 by ourselves. That's pretty slow. "
Similar to last month's Sprint Cup test at Daytona, drivers paired up and pulled away in two-car drafts during practice Friday evening. Michael Waltrip first broke the 202 mph barrier with a push from Bobby Labonte. Kyle Busch then pushed Joey Logano to a lap-topping speed of 203.087 mph.
Although the drafting speeds were high, Earnhardt was accurate in his description. The cars don't seem that fast with the current 29/32nds restrictor plates. Implementing a smaller plate would take less control from the drivers' hands.
When asked about the possibility of NASCAR changing the size of the plates, spokesman Kerry Tharp said, "We'll continue to monitor the speeds on Saturday and see how things go from there."
Following the practice, Greg Biffle was one of the drivers that dropped in on Sprint Cup Series director John Darby.
"Maybe if the cars were slower it would make for a better race," said Biffle, who ran a lap of 200.951 mph. "I just don't know. It's almost like you have to be in test mode. But I think no matter what two cars are going to be faster than the pack. I don't think the plate will change that."
Is there a false sense of security when tandem drafting?
"Probably, with the grip. But it's just the two of you. There's no one else around. When you get the sense of speed, is when there is a bunch of you are going that fast and there's a lot of moving around. When there's two cars, you really don't get that sensation, 'wow, we're going fast.' You're watching the guy's bumper and just pushing him."
When Waltrip was told he posted a lap of 202.152 mph, the driver replied, "I did? Nice!" Waltrip was quick to point out that practice does not always mirror the actual race.
"It's so fun," Waltrip said. You don't know how fast you're going. It's just so fun to be able to science out who to push and how to push and what to do and to watch the different runs. But you have to understand, tomorrow night it will be different because you can't choreograph it. And that's what we're doing now. We're purposefully choreographing these tandems to see what we do. And tomorrow night, we just can't.
"People are giving up all this ground just to get hooked up. When there's that many cars in the pack it won't happen. It won't be able to go down like that."
Earnhardt is not sure what to expect throughout the race. He just doesn't want to see the two-car draft dominate the action on Saturday night. While he acknowledges that two cars are much faster than the pack, he is concerned how long the cars' engines will hold up when no air can reach the front end. Still, he finds the latest drafting fad to be fun.
"There's a lot of comfort," Earnhardt said. "There's no handle -- they don't get loose or tight. They just kind of grip right up to the track and drive whichever way you point it. It's pretty fun, pushing and carrying on, getting into two car drafts. I just hope the whole race isn't like that.
"I don't know what it will be like in race conditions. Will everybody's mindset change? I'm telling you right now you're probably going to want to be one of those guys that conforms to it because some of the guys in the field will use that strategy to separate themselves early from the pack. I would hope that it doesn't end up being like that all the way through -- where you have to find a partner to survive. But I think some guys we'll do it to survive."
While Earnhardt is not opposed to a smaller plate, he doesn't want to lose speed. Earnhardt is well aware that with this car, if he pulls out from the draft unassisted there's nowhere to go but backwards -- and fast.
"I don't know what NASCAR is going to do, but I bet if they put a smaller plate on it, we'd still be able to do the two-car lock-up," Earnhardt said. "When you're talking about 64ths and 32nds, I don't know if the plate can get us out of those speeds, but who knows.
"When you pull out from the pack, it just feels slower than slow. There's no real craziness going on. You just slow way down, that's definitely happening if we're racing in packs."
Waltrip, the winner of the 2001 Daytona 500, has witnessed the evolution of drafting. He raced on the 2.5-mile track when Bill Elliott set the qualifying record of 210.364 mph for the 1987 Daytona 500 and the following event when restrictor plates were introduced at Daytona.
From the multi-car packs to bump drafting and now tandem drafting, Waltrip has experienced it all. His proficiency on restrictor plate tracks was one of the reasons, Dale Earnhardt selected Waltrip as his driver.
"This is fun. This is fine. The problem is the closing rate. At Talladega, you have all this room to go somewhere else. Here, if someone tries to cut someone else off that will be a problem. Over the years, we have found ways to crash no matter what the rules are. We do it on the turns and the straightaways.
"There's nothing wrong with what we're doing now. We're just going a little faster doing it. It's very, very entertaining for me. I was in the first restrictor plate race when you couldn't pass and I won one where everyone passed everybody -- and now this. I'm just glad I've been around this long. It hasn't changed. You still wonder what's up there, what lies ahead and you never know."
---
---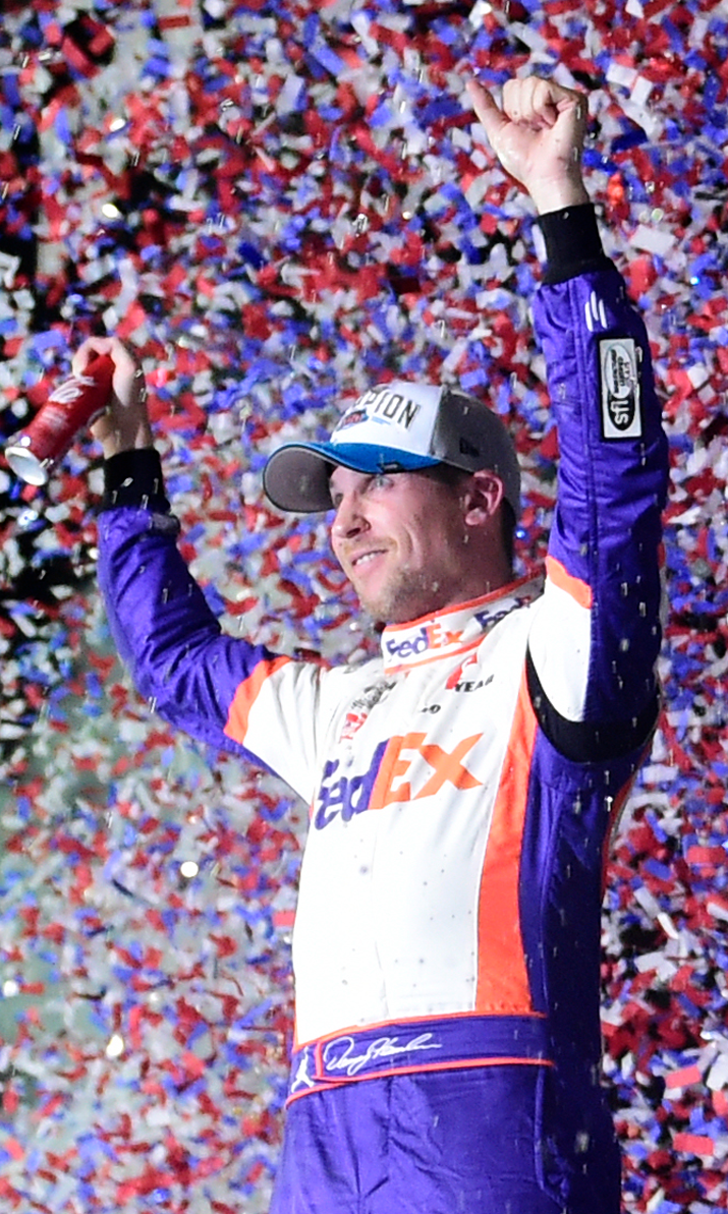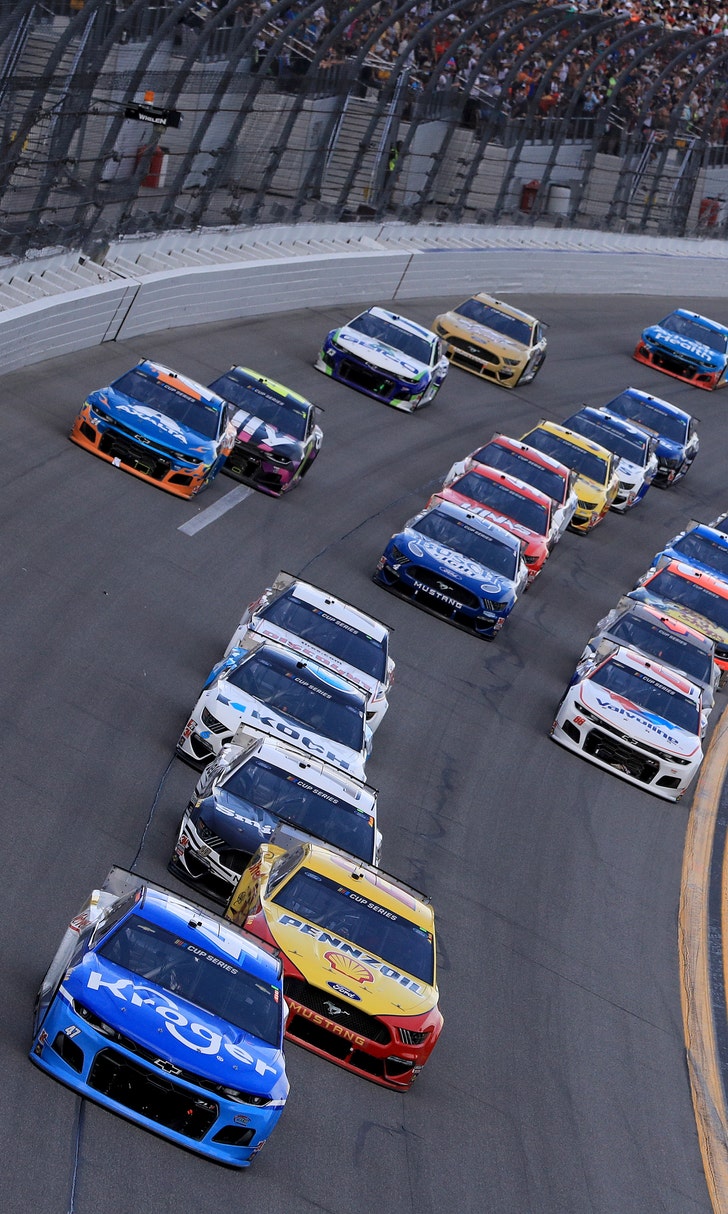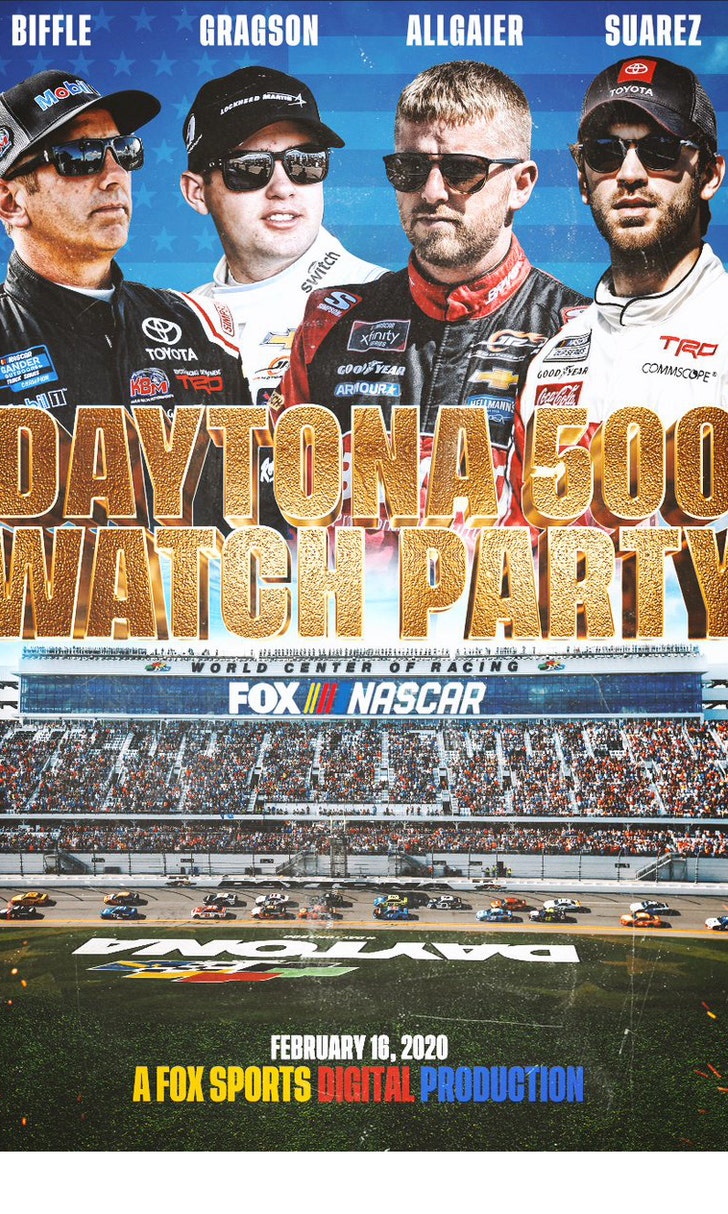 The Daytona 500 Watch Party!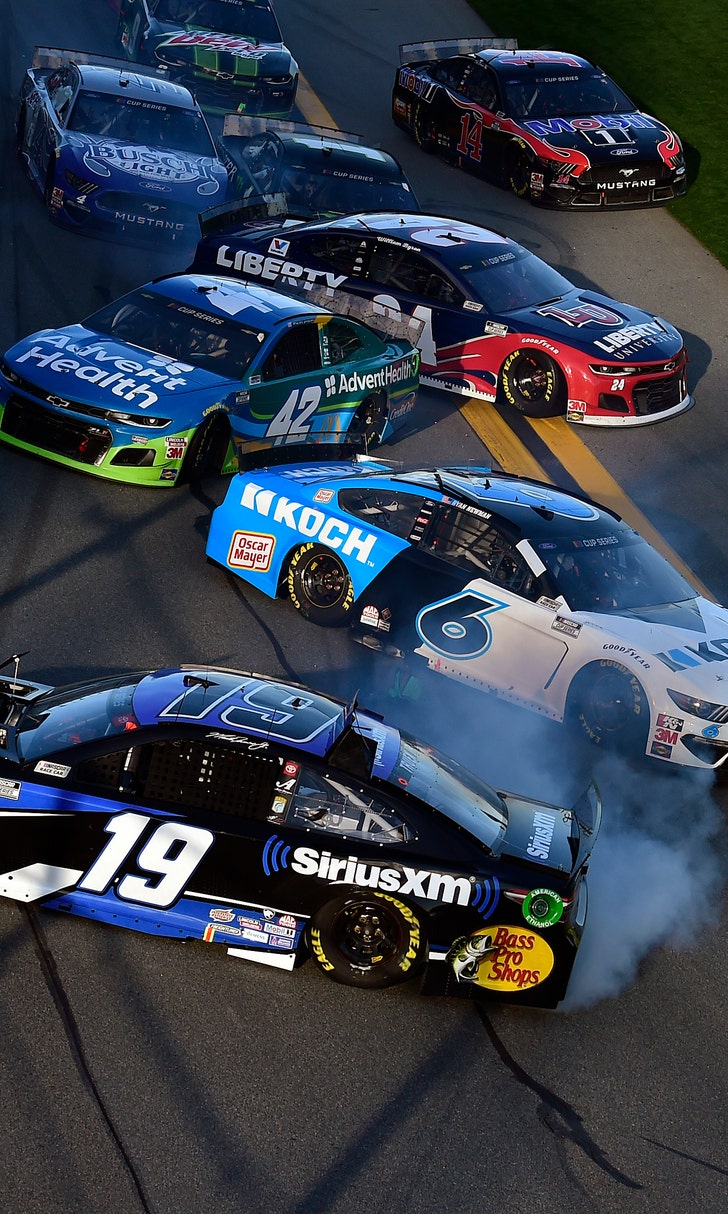 The Numbers Game At Daytona