NASCAR Cup Series
NASCAR Cup Series
Drivers ready for pressure-packed Indianapolis 500
Published
May. 11, 2011 6:36 p.m. ET

Indianapolis 500 veterans are used to working amid all the May distractions.
They've never attended a party quite like this.
With 40 drivers vying for 33 starting spots, they aren't just looking for a career-defining moment May 29. This year's winner gets to claim a little extra piece of racing lore - the title of champion at the 500's centennial celebration.
''At the 100-year anniversary, I do think the winner goes in that same book as Ray Harroun, and it's a great pressure to have. I wouldn't want it any other way,'' said Ryan Hunter-Reay, the only American to win an IndyCar race since April 2008. ''It's part of history, part of American history.''
There are few comparisons to Indy in the sports world.
The Brickyard is racing's version of Wrigley Field or Fenway Park, and few of America's highest-profile sporting events - the Kentucky Derby, the Boston Marathon, the World Series and the Rose Bowl are on the short list - started before the 500.
So when race organizers decided to throw this anniversary bash, they left nothing out.
Practice opens Saturday with a classic car show. The 269 living starters from previous 500s have been invited to participate in the world's ''largest autograph session'' May 28. Longtime track announcer Tom Carnegie and four-time winner A.J. Foyt will be honored with their own special days, and Foyt, who Hunter-Reay calls Mr. 500, will drive the pace car. Organizers have billed this the ''most important race in history.''
For drivers and teams, that's hype.
What's real is the pressure leading to this race.
''For me and most of the people that work here, we're not going to see the 200th race, so this race is very important,'' said Mike Hull, managing director for Target Chip Ganassi. ''But I kind of look at the Indy 500 as the most important race we'll ever do, every year. If you win the 100th race, you will go down in some special book somewhere, but in reality, winning it is the most important.''
Hull knows.
His team has won three of the last four 500s and will try to put four drivers - defending champ Dario Franchitti, 2008 winner Scott Dixon and budding American youngsters Charlie Kimball and Graham Rahal - in this year's starting field.
It's not just the best teams, hottest drivers or fan favorites coming here with big story lines.
Some drivers with limited schedules or one-off deals are hoping a solid performance this month will give them a career boost.
Paul Tracy will change teams this month, the result of an unusual combination of deals. First, he signed with Dreyer & Reinbold to run at Indy, then he later signed a five-race deal to run for Dragon Racing, Jay Penske's team. Dragon Racing has two other drivers in the cockpit this month.
''Not being full-time, that would play into the history books, too, having a non-full time guy win it,'' said Dan Wheldon, the 2005 Indy winner and two-time runner-up. ''I think it would probably have an asterisk by it.''
Wheldon is making his season debut with Bryan Herta Autosports this month.
Others are chasing a different kind of history.
Brazil's Helio Castroneves could become the first foreign-born four-time race winner. Dario Franchitti, of Scotland, is trying to join Castroneves as the second foreign-born three-time winner.
Among the eight rookies trying to make the field are Ho-Pin Tung, who can become the first Chinese starter at Indy; Pippa Mann, last year's Freedom 100 pole-winner and the only woman to ever sit on the pole at Indy; Kimball, who is trying to become the race's first openly diabetic driver in the field; and Scott Speed, who can become the first American to complete Indy's trifecta with starts in the 500, Brickyard 400 and U.S. Grand Prix.
And there's more angst for drivers at the back of the field than those at the front of the pack.
''I lived through that (Bump Day) once, fortunately, it was only once,'' 1986 winner Bobby Rahal said. ''You talk about pressure for the team, for the driver. It's a very stressful time, you've got to give it your best shot and you've got to be prepared to go back out. That's a lot of pressure for a whole day.''
This year, it will be even tougher.
Gone are the days of having a starting spot virtually guaranteed if a driver can avoid crashing.
Instead, the sudden boom in car-driver combinations has included an influx of sponsorship, many of those companies counting on their cars making the 33-car grid. Some drivers acknowledge appearance requests are up, schedules are getting tighter and free time is becoming sparse.
Former CART driver Townsend Bell, who will drive Sam Schmidt's No. 99 car, believes that's a good sign.
''It's not like you can look at the list of drivers and say 'Oh, there's so and so, he's a waste and he shouldn't be out there anyway,''' he said. ''The more pressure, the more that means it's a big-time event and a big-time sport, and the more I feel like the Indy 500 and IndyCar racing is alive and well again. In the big picture that's awesome.''
It also creates incredible tension for drivers and crew members.
''I can already see it in my engineer's face,'' Kimball said this week before practice started. ''If we can go home Saturday (May 21) having made the field, that will be a huge relief.''
But for some team owners, namely Ganassi, Roger Penske and Michael Andretti, who employs three young Americans in Hunter-Reay, Marco Andretti and Danica Patrick, it's all about winning the 500.
And to have their names linked alongside Harroun, the first race winner, Foyt, who won 50 years ago, would be, well the ultimate celebration.
''It's going to be huge and maybe more important than any other Indianapolis 500 to win,'' said Ryan Briscoe, one of Penske's three drivers. ''I think to get it on the 100th anniversary, it would only be fitting for the winningest owner in history. I think it would be perfect.''
---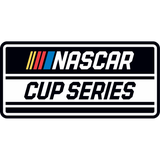 Get more from NASCAR Cup Series
Follow your favorites to get information about games, news and more
---