NASCAR Cup Series
NASCAR Cup Series
Drivers like what they see from Gen 6
Published
Jan. 18, 2013 12:00 a.m. ET

NASCAR's Generation 6 car earned rave reviews on Friday.
After rain washed out Thursday's test of the new Sprint Cup car at Charlotte Motor Speedway — and a lack of jet dryers coupled with weepers on the 1.5-mile track delayed the start of Friday's session — teams were eager to shake down their speedway cars.
Of the 33 participants, Aric Almirola posted the fastest time of 27.832 seconds (194.021 mph). The qualifying record for CMS is 193.708 mph, set on Oct. 11 by Greg Biffle. Michael McDowell ran by far the most laps — 204 — while subbing for Denny Hamlin, who awaits the arrival of his first child.
Biffle topped the speed chart early with a lap of 28.036 seconds (192.610 mph). But he glanced off Turn 3 and damaged the left front of his car just before 5:00.
"Just got loose on a brand new set of tires," Biffle said. "Got down on the flat, and it's slick down there. But we're pretty happy with the car. Maybe we'll get faster as it cools down.
"I like the car so far. I think it's a little bit better than the old car — just maybe not right now."
Biffle's new Cup teammate Ricky Stenhouse Jr. also lost control of his car and damaged the right rear in Turn 4. Stenhouse was able to return to the track for the last hour of practice.
This was the first test for Jimmie Johnson in the Generation 6 speedway model of the Chevy SS that debuted during the Sprint Cup banquet in Las Vegas on Nov. 30. For the five-time Sprint Cup champion, who has posted six victories at Charlotte, early impressions were favorable.
"It drives really nice," Johnson said. "It's very, very fast. The balance of the car is really comfortable. So, it's fun to drive — especially driving a car this hard right now. We're flying.
"My only concern is at this pace, can we really race side-by-side? I don't know. But right now they're very comfortable and very friendly to drive. They look really cool, and it's a heck of a way to come back from an off-season — jump in one of these things and running qualifying laps in race trim."
Johnson felt a bit behind the curve initially, since the No. 48 team did not participate in the December shakedown at CMS. However, after establishing a baseline, the team eventually posted the 13th-fastest time of 28.318 seconds (190.691 mph).
"We didn't make the December test, but our teammates did — fortunately, they learned a lot there where we kind of hit the ground running today," Johnson said. "As comfortable as the car is, I'm very optimistic about the overall performance of this car and the potential we have for the year."
NASCAR's competition department was pleased with the overall progress of the speedway cars.
"The speeds are what they are," vice president Robin Pemberton said. "We're still not quite where we were during the last test. I think that's based on the fact that the cars are more likely closer to what we'll really race. So the speeds are good. … The things that we've given back to the teams to work on are all in an effort for the teams to have more tools to compete better.
"Some of the things that we've worked on is where we get our downforce, how we evacuate air from underneath the car — if the teams choose to do so — the different duct work and cooling hoses and stuff, that's all in an effort to make the cars run better in groups or in packs. We put our best foot forward, and the goal is to be better than we were a year ago. I think we've achieved that."
UP TO THE TEST
With the evolution of the new Sprint Cup race car, NASCAR has also changed its method of inspection. Along with the traditional templates officials use to measure cars, the sanctioning body has incorporated a laser system into the process.
"As technology grows, so do we," Sprint Cup Series director John Darby said. "The laser platform is just another step in NASCAR becoming more accurate, more consistent and hopefully more efficient at the same time.
"Right now, it will do 28 different measurements — when it's running at full speed — in about a minute, 40 seconds. That part is good, but when you couple that with the accuracy of the laser measuring devices, it just makes the whole package better."
From the original design of the system by the Research and Development Center with assistance from Rockwell Automation and Nitro Manufacturing, it took NASCAR about 18 months to complete the process.
The objective of the machine, Darby said, was to gauge an accurate and consistent dimension as opposed to an effort to save time during the inspection process. The laser system "will match closer to what the teams use at home" to measure mechanical adjustable components — wheel camber, rear wheel camber, rear axle toe in, rear axle alignment, wheel base, tread width and frame heights.
Currently, the only access race teams have to NASCAR's device is at the R&D Center and when the sanctioning body transports the machine to the racetrack. Darby hopes to have a second machine built that will remain full-time at the R&D center.
"Teams have been looking at it," Darby said. "They're getting really comfortable with it. It will help them as much as it does us.
"There's as much technology in NASCAR racing as there is in any other motorsports venue in the world. It just doesn't get showcased as much because there's a lot of it doesn't get used at the racetrack. This is technology that a lot of the teams use — maybe not in this exact fashion — but electronic measuring devices have been in play for many years. We were finally able to develop a system that was practical enough to make it portable enough to bring it to every racetrack."
Crew chief Brian Pattie expected all three Michael Waltrip Racing Toyotas to "roll across" the plate during the test to see how the machine "validates" their measurements.
"We've been doing that all winter, so we don't have to wait until today to figure that out," Pattie said. "We've been working with NASCAR since probably Homestead trying to get their fixture and our simulation to read the same stuff so we don't have a problem when we show up at the [Daytona] 500.
"Just laser stuff — our simulation kinematics program can match the same numbers. Less human error and more computer and in theory it works great, looks great on paper — just hope it works as good as it looks."
SAY WHAT?
When Sprint Cup director John Darby was asked if he was pleased with the results from last week's Daytona test and whether he anticipated any changes to the current rules package, he replied: "Hell no, I wouldn't change nothing. I just can't wait to get back there."
---
---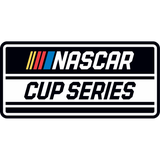 Get more from NASCAR Cup Series
Follow your favorites to get information about games, news and more
---