Don't beat yourself
BY Darrell Waltrip • July 31, 2013
You know, I just have to be honest and say that I have never been more concerned than I am right now. I've missed being at the track the last couple weeks but I have watched the races on TV and, as I always do, I am an avid listener to SiriusXM's NASCAR channel. I've just been taking it all in the last couple weeks, but I found that I have reached my limit of all the negativity. People are so critical and negative of the sport right now.
What we saw last Wednesday at Eldora was a sanctioning body and a track owner creating something brilliant. It really was invigorating for the Camping World Truck Series to come to Eldora and run a race on dirt. You have to give NASCAR a lot of credit because that was a risky move. Remember, there hasn't been a sanctioned NASCAR race on dirt in 40-some odd years.
They did it right and they did it at the right track. Many of you know that Tony Stewart owns Eldora. I've been there for something like the last eight years when Tony had his Prelude to the Dream charity event where top name drivers from all types of auto racing came and raced on dirt.
What I witnessed last Wednesday night came as no surprise. Tony knows how to put on a big show. NASCAR knows how to put on a big show. Above all that, the competitors had a lot of fun and they put on one heck of a show. Remember, many of them had never ever even raced on dirt. Like I mentioned last week, the place was packed. Everything was affordable and there was a sense of excitement for something new.
So that was last Wednesday and then everyone headed to Indy for the 20th running of the Brickyard 400. It was Jimmie Johnson's race to win, but unfortunately a miscue in the pits cost him the race. Rocketman, Ryan Newman, not only sat on the pole but also won the race. It was so moving since his entire family was there. It was his first win at the Brickyard and, oh by the way, Ryan is a native of Indiana. It was literally a dream come true for Ryan.
Monday morning rolls around and all I hear on the radio is how NASCAR has all these problems, and they have to make changes quickly or our sport will sink faster than the Titantic. Hearing talk like that is what makes me really concerned.
Remember, the people running NASCAR have been doing it for a long, long time. Our sport is no different from any other professional sport. It ebbs and flows. Races ebb and flow as well. Think back about how everyone was so down about Auto Club Speedway in California. People wanted all these changes made to the track.
It only took one and that's usually all it takes: one good race at California and all of a sudden the place was cool again. Road course racing also comes to mind. For years people would say racing on road courses was useless. We only have two for the entire season, yet there are still those out there that scream we don't need to have any on the circuit.
Well guess what? We had some exciting road course races lately with some dramatic finishes and upsets, so now people are talking about wanting more road course events. Taking that a step further, there are those that are saying there needs to be a road course event in the Chase. Their position is that a true champion should have to show his skills in the Chase on a road course just like he has to on a short track, the intermediate tracks and the superspeedway race currently in the Chase.
Before Eldora, everyone was so negative about racing on dirt. Well, after folks saw what a great show there was at Eldora, then the tune changed again and now people are saying why not add a dirt track race to the Sprint Cup Series and the Nationwide Series.
Listening to all the negative talk about racing at Indy last week has really bothered me. It's been there since 1909. It has incredible history. There's things that have happened at Indy that are burned into our minds both good and bad. These are things we'll never forget. It's simply an amazing facility.
After Sunday's race, all I heard were the negatives. "The track is no good. The cars are no good. Why do we keep going back to Indy?" C'mon, are you friggin kidding me? Why do we keep racing there? We keep racing there because the drivers absolutely love it. To a person, winning at Indy is second only to winning the Daytona 500.
If a stock car driver wins at Indy, like Ryan did Sunday for the very first time, his name joins those of the immortals in auto racing. Ryan Newman just put his name up there with Foyt, Andretti and Unser, and he joined an elite class that can say they won at Indianapolis.
All I hear are the complaints. Everyone has their own agenda. If my guy didn't win, then it wasn't a good race. If there wasn't enough passing, then it wasn't a good race. If there weren't enough wrecks and cautions, then it wasn't a good race. If someone outsmarted the field and won it strategy or fuel mileage, you betcha, it wasn't a good race. Golly, it just seems to go on and on and on, and it goes until I want to put a pencil through my eye.
What's fueled my frustration this week in listening to all this noise, is that the sanctioning body has listened to the fans and has tried to give them what they asked for. It just seems like no matter how much they do or how many changes they make, its still never good enough.
Look at how our races have evolved over the last few years. Racing back to the caution flag is considered unsafe, so it was eliminated. Finishing the race under yellow was considered not giving the fans their full money's worth, so they created green-white-checker finishes. In some series even as many as attempting it three times, no less.
There's been the Lucky Dog rule, the Wave Around rule, no passing below the yellow line at Daytona and Talladega, pit road speed, scoring loops and double file restarts. All these things were done to hopefully make the racing better and attract more fans. Seriously, what has it gotten NASCAR?
Has it created any new fans? Have we improved the sport? Has the popularity of the sport grown or changed because of all the changes NASCAR has made? It's questionable and pretty doubtful to me.
Bill France Jr. and I talked a lot. He took over the sport from his dad about the same time I made my way into the Cup series. He always used to give me the same answer when I questioned him and, to be honest, it kind of drove me crazy.
When I would go to him and ask why they did some procedure or why that had some rule written the way it was, Bill Jr. would always say, "DW, because that's the way we've always done it." Of course, I never liked that answer and being full of myself at times I would tell him that was wrong, and this or that needed changed.
You know what, though? As time has gone by and seeing change, change, change and, yes, even more change, I am really starting to think that Bill Jr. was right. We aren't the NFL. We aren't Formula One. We aren't the NHRA. We aren't any of those other series. We are NASCAR and this is the way we do it.
John Madden always tells me, "DW, stick to what you know and just do it right." NASCAR does one thing and they do it right. They know how to run a race. They know how to put on a show for the fans. That's what they've always done.
Purists like me don't want to see changes. The casual fan who tunes in occasionally always asks "why are they doing it this way or that way," simply because they haven't been around our sport enough to understand. It. The advent of social media has given fans a voice like they have never had in our sport.
NASCAR tries to listen to that and adapt. NASCAR isn't perfect. No one is. I think some of the problem is the fact there is change made just for the sake of making a change. There are so many changes being made simply to try and make everyone happy. Trust me: it will never happen. They are never going to make everyone happy at the same time. It's impossible.
The racetrack operators aren't infallible either. Indianapolis didn't help itself when they worked on the surface of the track. The tire debacle that followed was a deep wound to the attendance that Indy is trying to still come back from. Charlotte Motor Speedway and Bristol Motor Speedway both made adjustments to their surfaces that affected the racing and ultimately affected the fans in the stands.
Think about Kentucky Speedway. It wasn't until Bruton Smith bought the place and moved a Cup race there that they finally got on the map. So what happens at the very first race? They were used to 70,000 people showing up there but the Cup race brought 140,000 people there. The road system at the time simply couldn't handle it. Combine that with Mother Nature being in a bad mood and it was a pretty miserable weekend across the board for everyone involved.
After we lost Dale Earnhardt Sr. at Daytona in 2001, there was a massive push on "safety first" and we ended up with the Car of Tomorrow that had a wing on the back of it. A wing on a stock car? You have got to be kidding me. The drivers hated that car. It didn't even look like a stock car. Oh, don't get me wrong: it was safe as all get out, but it affected the racing and affected the fan support.
It's just so many things collectively as a sport that we have done to ourselves that's hurt the overall sport. I raced in the Cup series from 1972 to 2000. If you would have told me there would come a day when lasers would be used during the NASCAR inspection process, I would have laughed you out of the garage area. Here we are, though, all teched out with lasers. I'm sorry, but what happened to some string and a tape measure?
I think we've complicated the sport so much right now that even those of us in it understand it or not. I just don't see where all the changes that have been made are helping our sport.
Don't get me wrong: I am a huge fan of the double-file restarts. The Sprint All-Star Race showed me that a few years ago and that's why I kept beating the drum for that change. It definitely has created excitement and drama. Overall, though, I think you reach a point where you have to stop, take a step back and figure out where things got off-kilter.
We simply have to stop beating ourselves. We need to figure out where we went wrong and how do we get back. We need to go back to our roots that made this sport what it once was. Eldora proved that to me. It was exciting, affordable and fun. Does it get any better than that?
I say bring back racing to the caution. I say bring back no pit road speed. Crew members are getting hurt just as much now as they were when we didn't have a pit road speed. So let's go back to it. Qualifying for the Sprint All-Star Race this year showed everyone how exciting coming off Turn 4, grabbing a gear and brake and coming in hot to your pit can be. It was exciting, so why can't we go back to it?
If you look at all the changes, and I mean ALL of them in the last 10 years, at the end of the day, collectively as a sport, we would have to say we've beaten ourselves. At the end of 2000 I hung up my helmet. In the beginning of 2001 I picked up a TV microphone. Remember, it was just FOX and NBC. FOX did the first half of the season and NBC did the second half.
It was pretty simple. You knew where to tune in every Sunday and you knew who was going to be explaining the race to you. It stayed like that for something like six years, but then what happened? NASCAR decided to basically go back to the way it was before 2001 and they spread the races out. So then you had FOX for some, TNT for some, ESPN for some and their parent company, ABC, for others.
It sure has created a lot of confusion with people not knowing what channel to tune in on Sunday. Give NASCAR credit for making the decision to go back to the way it was in 2001. You've probably all heard the announcement by now that starting in 2015, ESPN and TNT are out and it's back to FOX Sports having the first half of the season and NBC hosting the second half of each season.
So at least to me, that's a big positive coming our way. The other positive that quite honestly has already beaten expectations is this Generation 6 car we've had this season. NASCAR working alongside the drivers and the manufacturers took the COT, which was a safe car, and turned it into a race car again.
I think this is one of the best years in racing our sport has ever had. We've got the fastest race car our sport has ever seen. We've also got a great battle ongoing for who is going to make this year's Chase and, quite honestly, the big names that might not make the Chase this year. Can you imagine how Brad Keselowski must feel? He is our series' defending champion facing the real possibility he might not even get to defend his title.
My point is we are at a point in time where we have a lot to build on, but collectively we have got to quit beating ourselves. I, for one, hope we do it soon.
---
---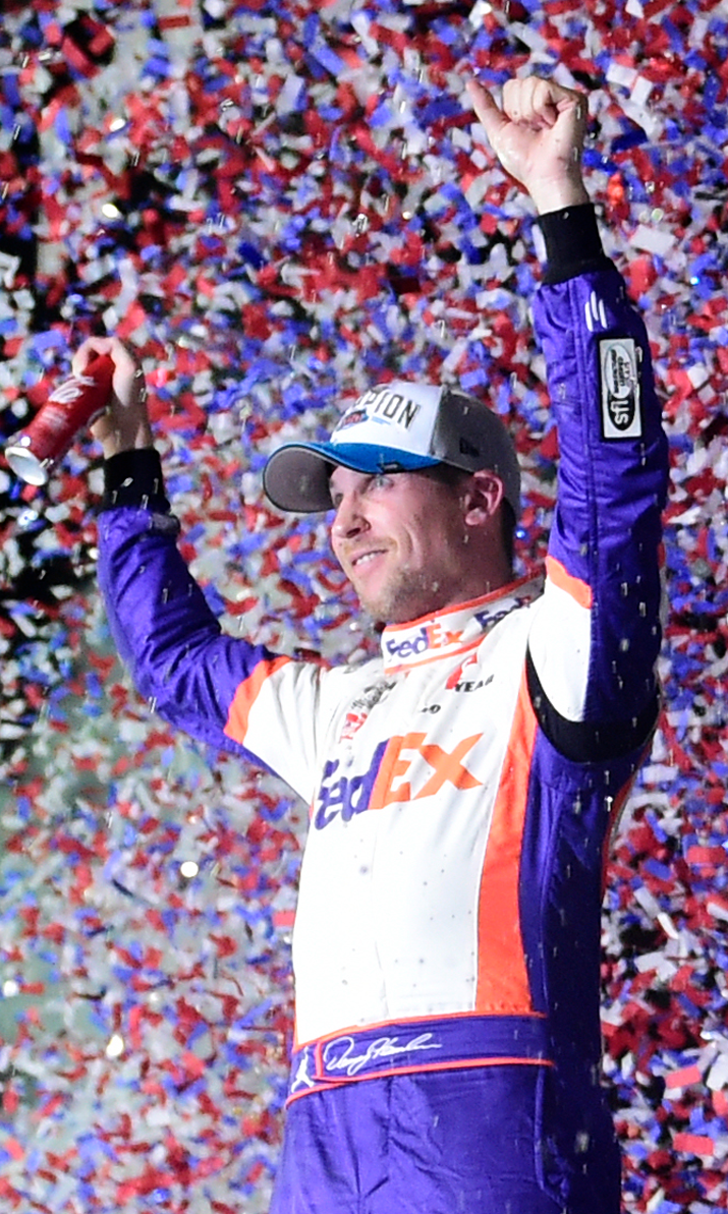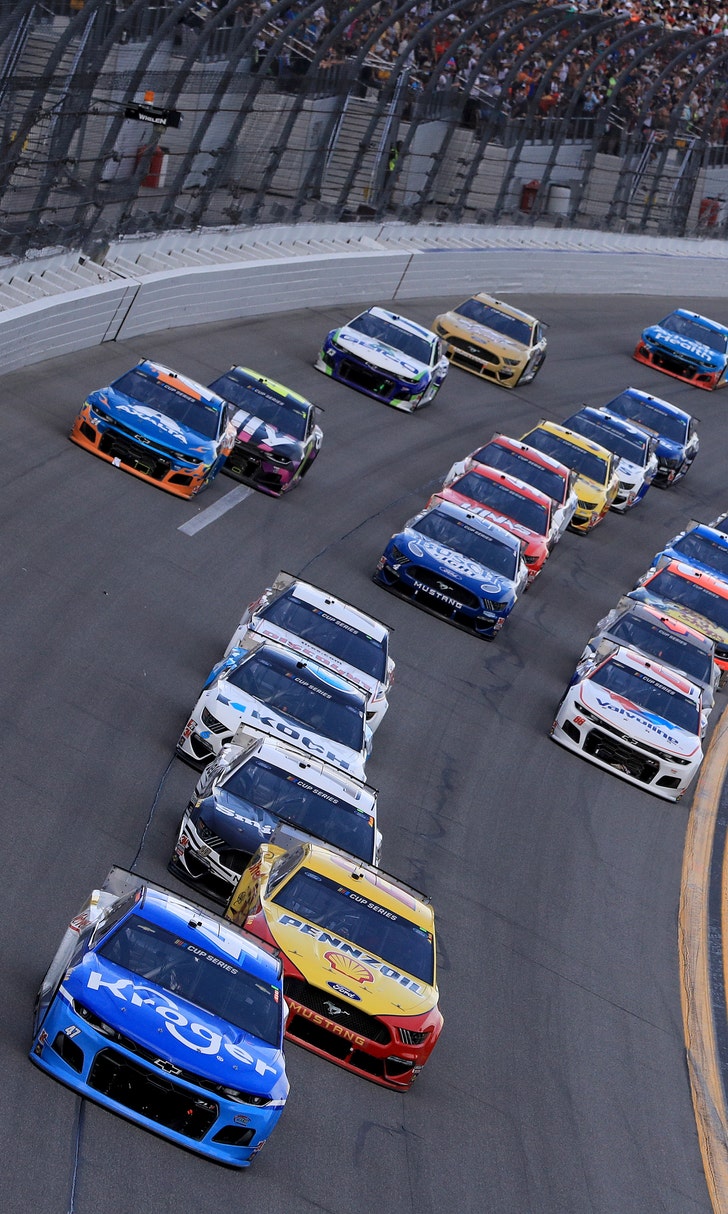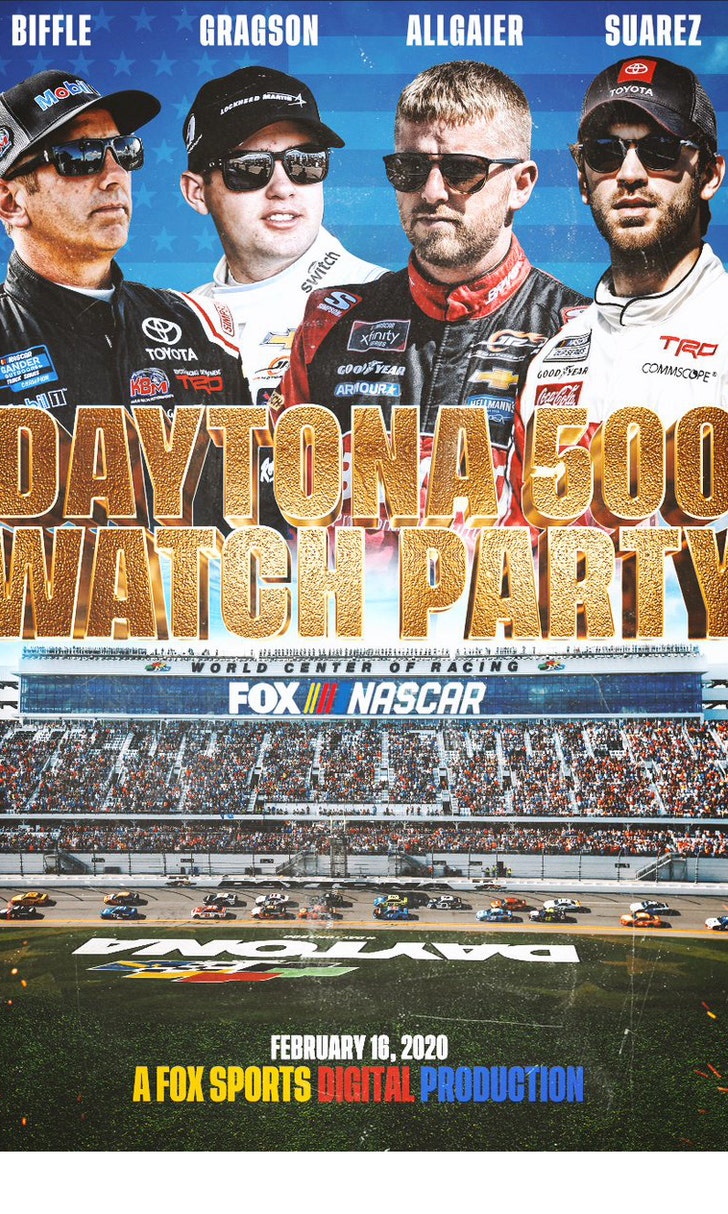 The Daytona 500 Watch Party!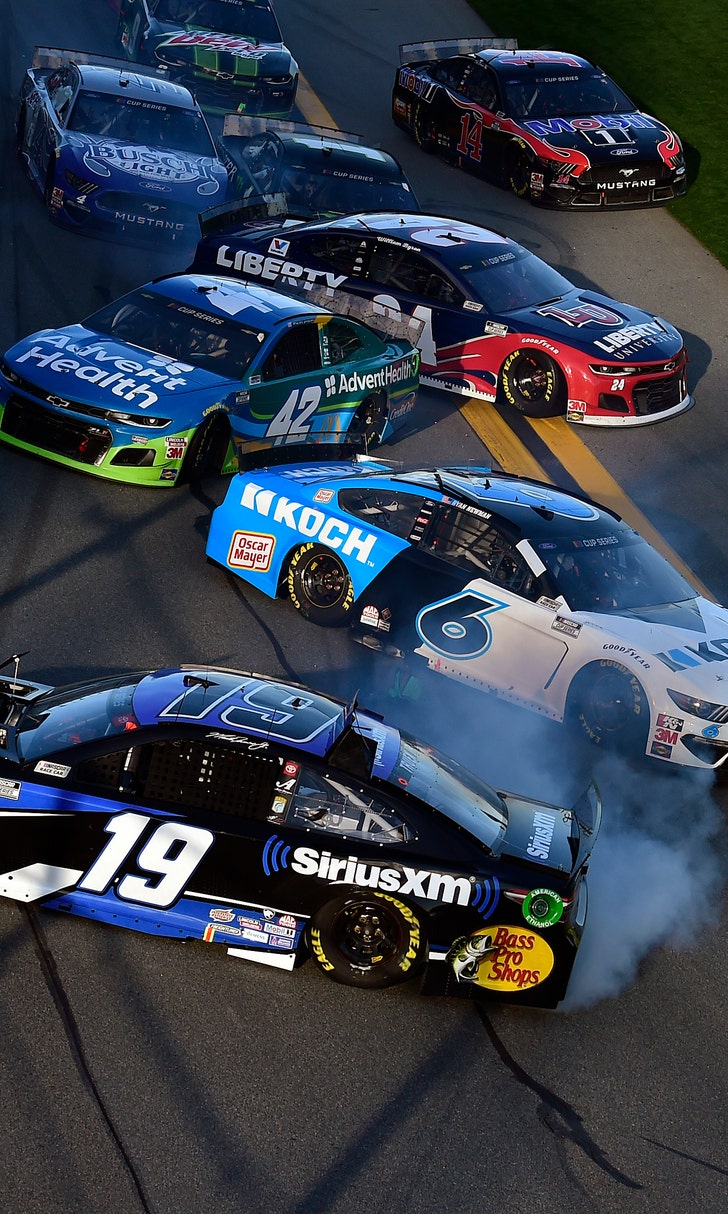 The Numbers Game At Daytona