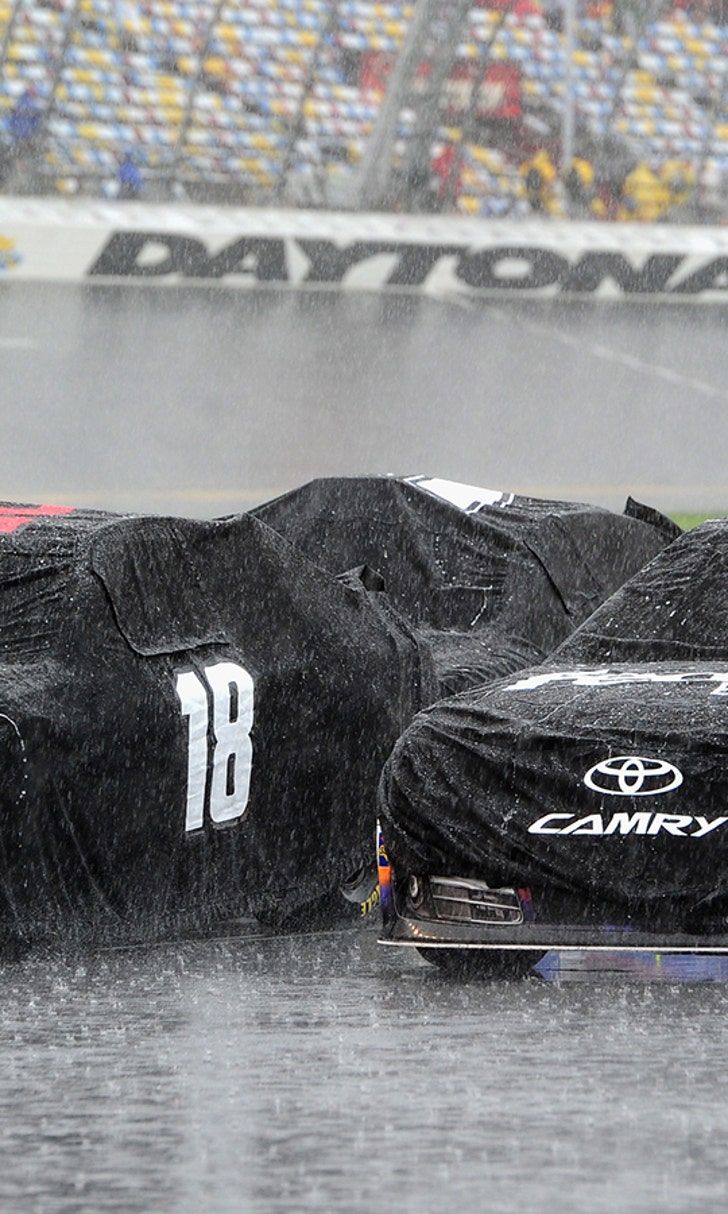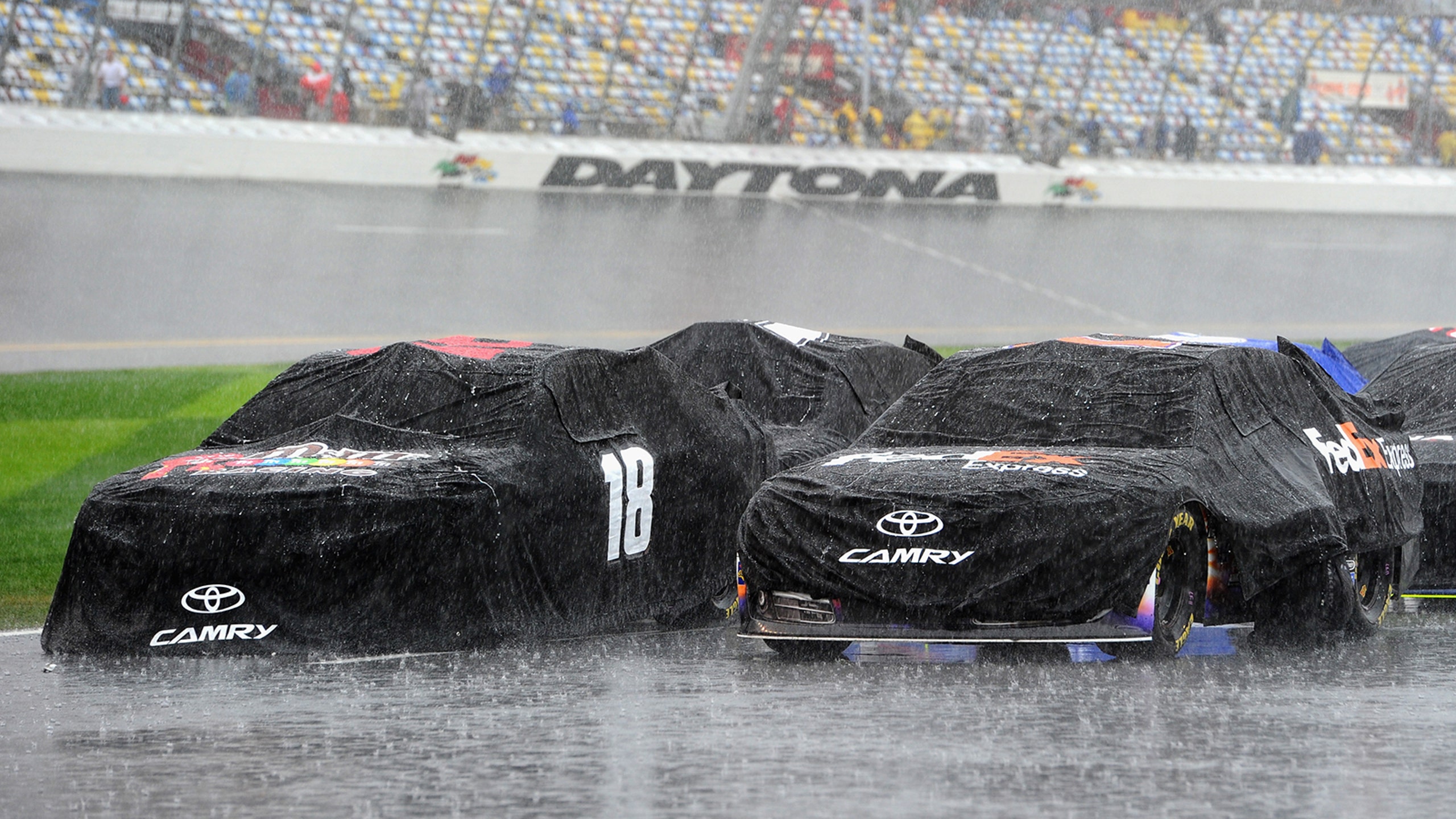 Delays at Daytona 500 now common for NASCAR's season opener
BY foxsports • February 23, 2014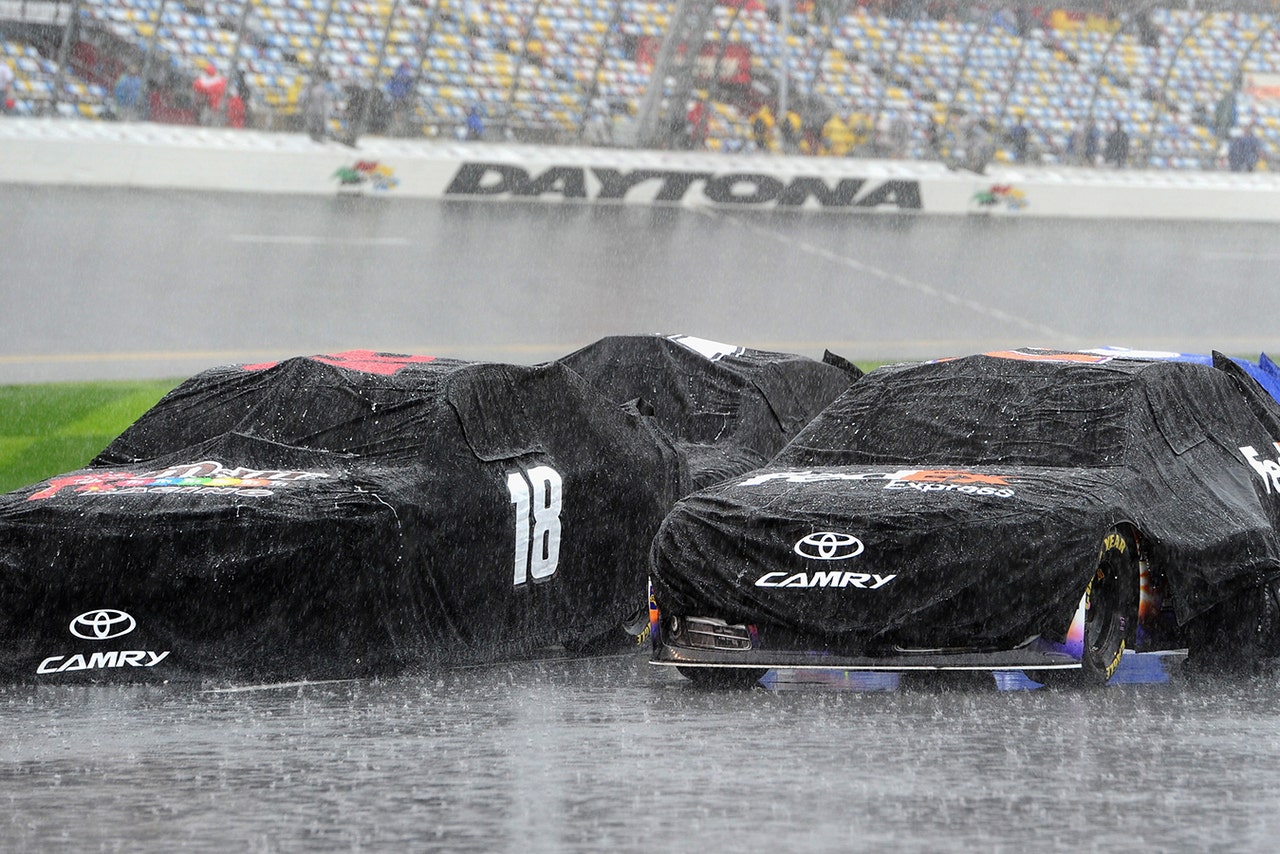 DAYTONA BEACH, Fla. -- Daytona could use a dome.
From rain, potholes, soap and fire, the Daytona 500 has had all sorts of delays the last five years.
The latest one came Sunday, with rain shutting down the season opener at Daytona International Speedway only 38 laps into the 200-lap race.
Steve O'Donnell, NASCAR's senior vice president of racing operations, said on Twitter the race could resume "as late as 9 p.m."
If the rain keeps coming, then the second Monday race in three years remains in play.
Matt Kenseth won a rain-shortened Daytona 500 in 2009. The 2010 Daytona 500 was interrupted for more than two hours because of a pothole in the track.
Rain forced the 2012 race to be run on a Monday night for the first time. Juan Pablo Montoya slammed into a jet dryer that night, igniting a raging inferno that caused another two-hour delay. Safety workers used Tide laundry detergent to clean up the track.
Fans flocked for shelter Sunday at the track or left for their cars.
The National Weather Service issued a tornado warning in the area and advised people to take shelter.
Air Titan, the system designed to reduce track drying time, provided the only action on the track.
But there was plenty of fun going on behind the scenes.
Drivers and other personnel hit social media to give a sneek peek of what it's like to kill time at a soggy Daytona.
Kyle Busch tweeted, "Rain rain go away. Let me lead my way to victory."
His wife, Samantha, posted a photo of her sticking out her tongue while Kyle frowned with the caption, "Rain delay sad/mad faces w (at)kyle busch."
Andrea Perry, who works the public relations account for Ricky Stenhouse Jr's team, snapped a pic of the Nationwide Series lined up inside the hauler on their knee with hands on their heads prepping for a "Tornado drill!!!"
Daytona has lights, meaning NASCAR could stretch the start of the race until late evening. Another Monday run is always a possibility.
"I like prime time," 2012 Sprint Cup champion Brad Keselowski tweeted.
Broadcast partner Fox aired a replay of last year's race, won by Jimmie Johnson. Plenty of fans on Twitter were confused and tweeted along as if the race was live. Deadspin ran some of them under the headline, "Scores Of Idiots Don't Realize Fox Is Airing Last Year's Daytona 500."
Clint Bowyer tweeted "Congrats to (at) Jimmie Johnson," shortly after the No. 48 crossed the finish line.
Kyle Busch was atop the leaderboard when the race was red flagged. Martin Truex Jr. was the first driver out when his car blew an engine on lap 30. The race needed to hit 100 laps (halfway) to become official.
The Daytona 500 winner will be the first driver in the revamped Chase for the Sprint Cup championship field. Danica Patrick, last year's Daytona pole winner, said at media day that chasing a win in severe weather could change race strategy.
"I can only imagine when there's a dark cloud rolling in, potential rain, what we might see out there, who can get the win before it rains," she said.
---
---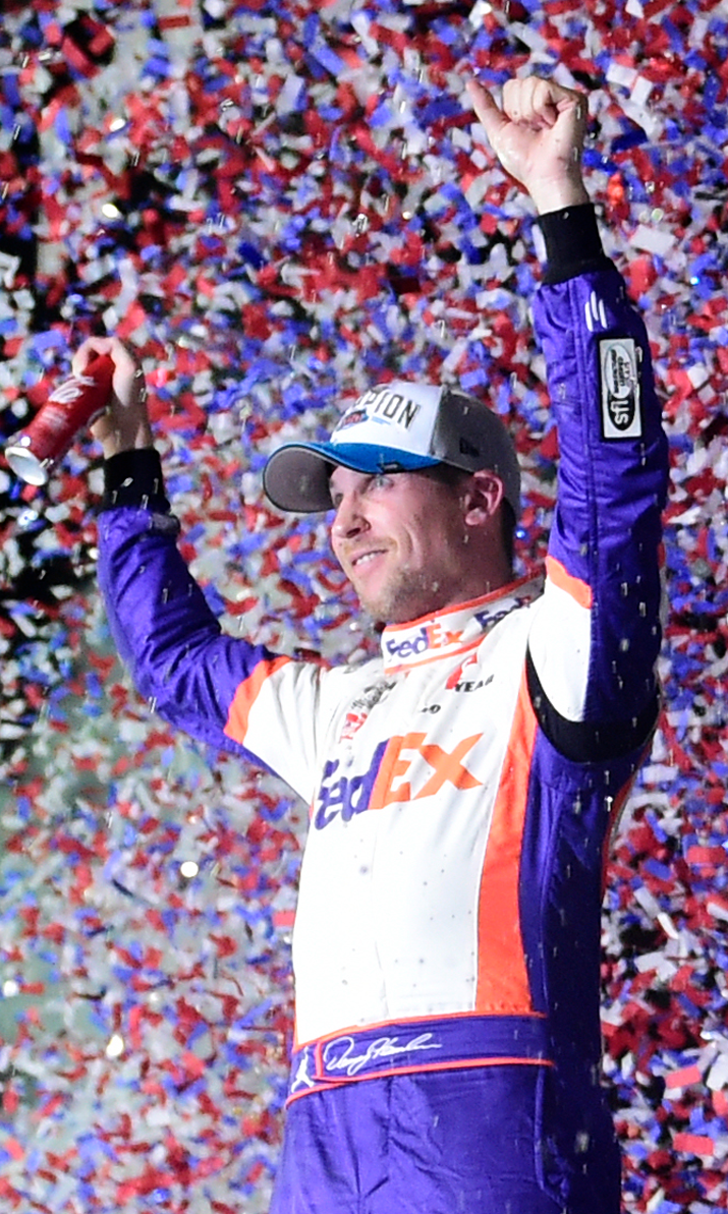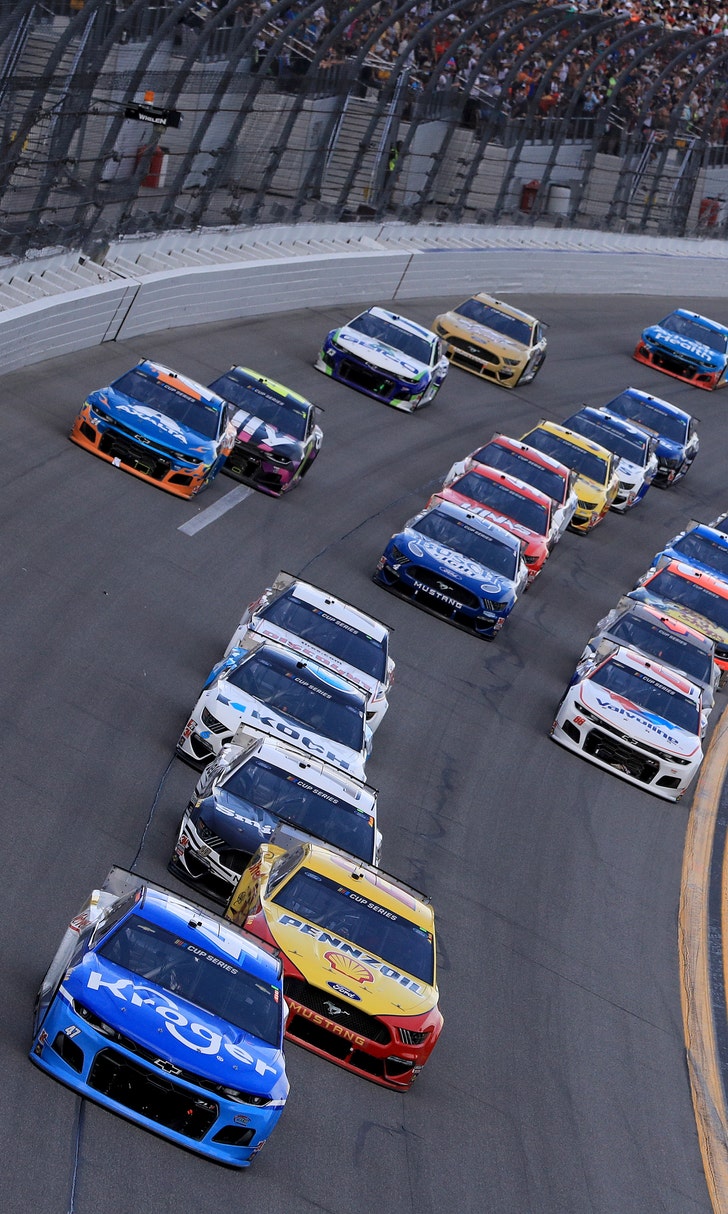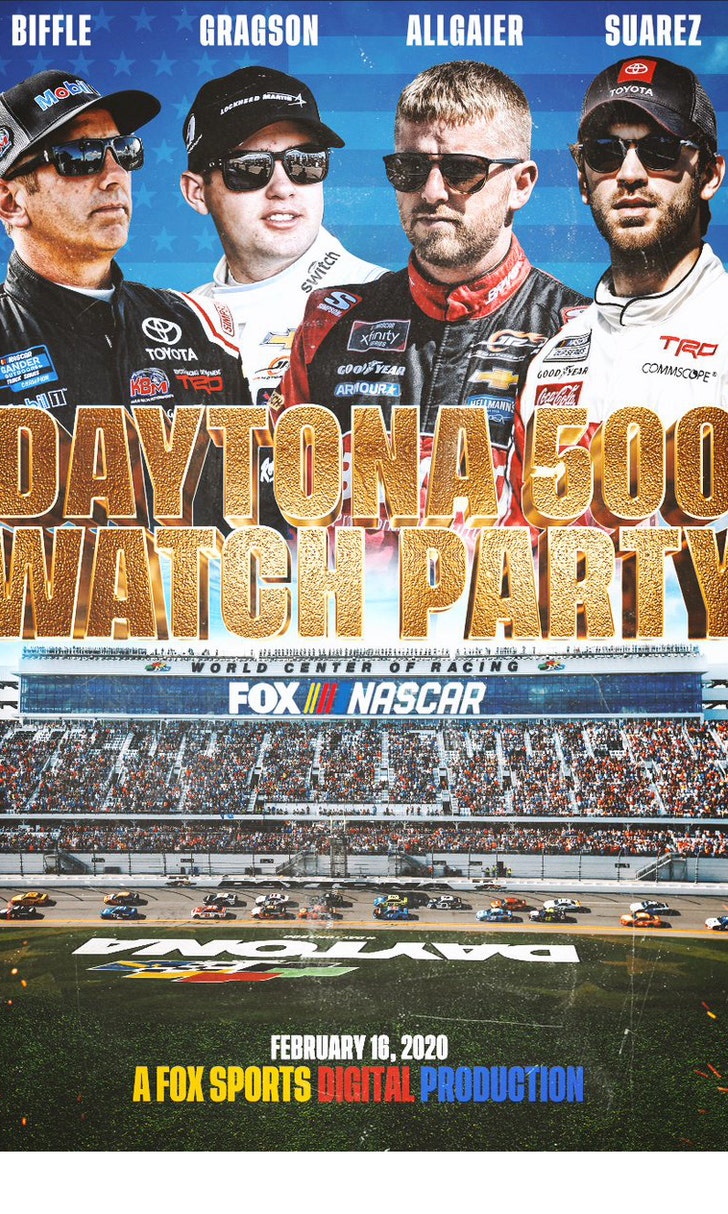 The Daytona 500 Watch Party!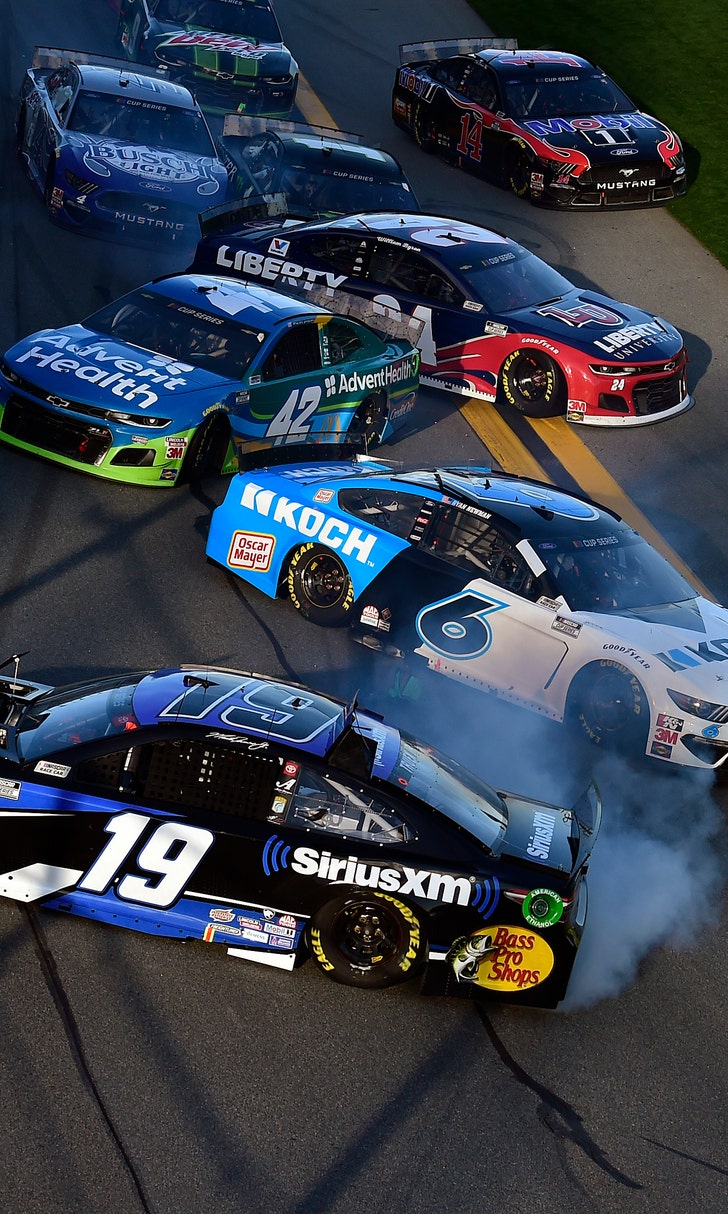 The Numbers Game At Daytona