Danica struggles through N.H. race
BY foxsports • July 14, 2012
Danica Patrick made her second start at New Hampshire Motor Speedway on Saturday — but the 14th-place result left her flat in the end.
Patrick qualified 18th and steadily moved through the ranks despite picking up a vibration early in her first run. By Lap 29, she moved up to 15th and ran in that vicinity most of the afternoon with veteran racer Rick Carelli providing a second set of eyes from the spotter's stand.
Patrick entered the pits in 15th for the first caution on Lap 36. She radioed that it was difficult "getting the power down" in the first half of her run and the car overall, was "tight in the center".
With a solid pit stop, Patrick restarted 12th on Lap 44 and moved up to 11th three laps later. Carelli instructed his driver to "settle down and get in a nice rhythm" and Patrick remained in the top 15 as the crew warned her that incoming clouds would likely result in the car's handling "tightening up".
Patrick told the crew the car felt "a little bit loose over all" but "tight when I pick up the throttle early in the corner".
Patrick was 14th when Travis Pastrana ignited the second caution on Lap 81. Patrick restarted in the same spot when the race resumed on Lap 89 and climbed as high as 12th before the Nos. 4 and 88 were collected in a skirmish in Turn 2.
Patrick complained the car didn't have enough grip prior to entering the pits 13th on Lap 124. She acknowledged being a little greedy on the track and told the crew it was difficult seeing her marks.
"That's why you go by the seat of your pants," Carelli said.
"I don't have pants," Patrick replied, "I have a race suit on."
With 71 laps remaining, crew chief Tony Eury Jr., urged Patrick to save fuel for the finish.
Patrick lined up 12th when the race returned to green on Lap 129 and motored to a race-high 10th three laps later.
Coming off of Turn 4 Patrick made contact with rookie Jason Bowles and triggered the fourth and final caution of the race. Patrick pitted and the team changed two tires. While she received fender damage, Patrick was able to restart 13th.
"We're lapping those people," Carelli said. "We just need a little more patience ... Nice and smooth, we've done a nice job here today. Let's finish it off."
Patrick maintained position through the closing laps as Kevin Harvick lost the lead to eventual winner Brad Keselowski at the point on Lap 178.
"I'm so loose on the bottom, I just can't do that," Patrick said after dropping from 13th to 14th with three laps remaining.
"I'm sorry that was kind of the worse the car was all day — all over the place," Patrick radioed after the race. "I know it's my fault because I (screwed) up but that was a handful and there wasn't enough to go low."
"You don't have to apologize," Carelli said. "Just learn from it."
"I tried," Patrick insisted. "but I got loose so there's not really much I can do then. That lapped traffic just (screwed) me because I couldn't go around them that easily. I just had to hit them."
Patrick remains ninth in the point standings. She trails leader Elliott Sadler by 215 markers. Defending Nationwide Series Champion Ricky Stenhouse Jr. collapsed after climbing from his car. Stenhouse, who finished fifth and is currently third in the point standings, was taken to the infield care center following the race.
"I feel OK now," Stenhouse said. "They gave me some fluids and got good to go. I think just being a little sick all week, not eating much and not drinking enough fluids caught up with me after the race. I think we'll be good to go now."
---
---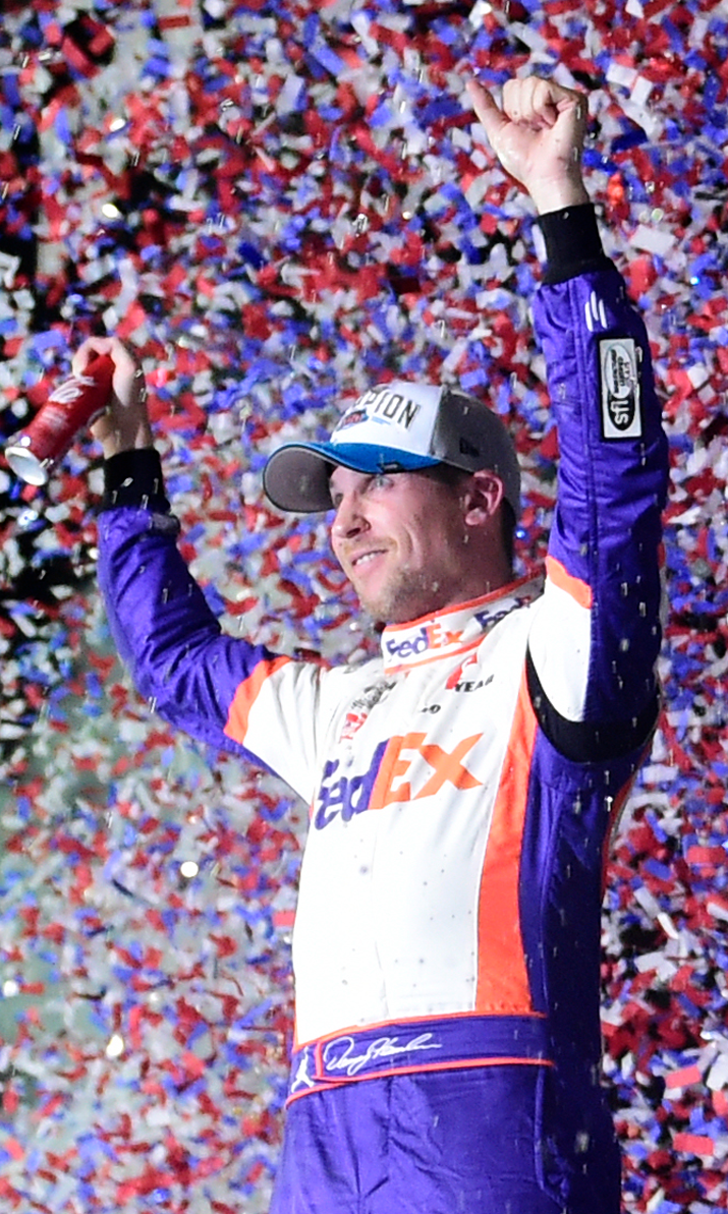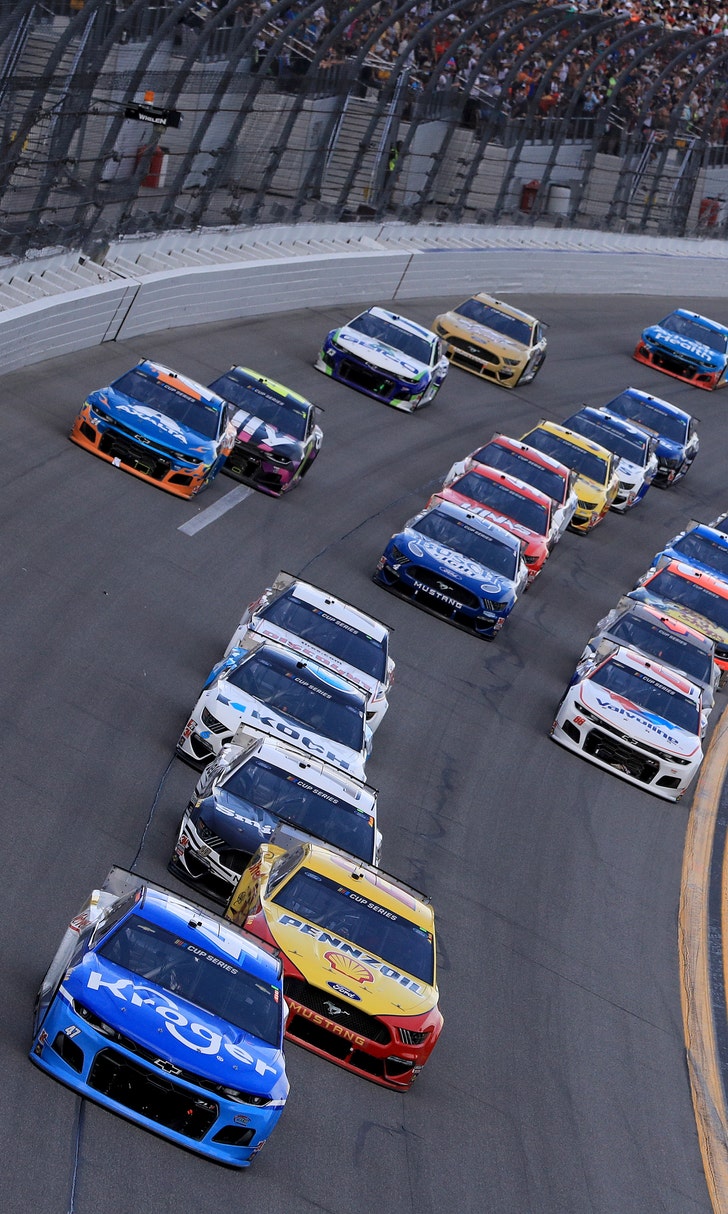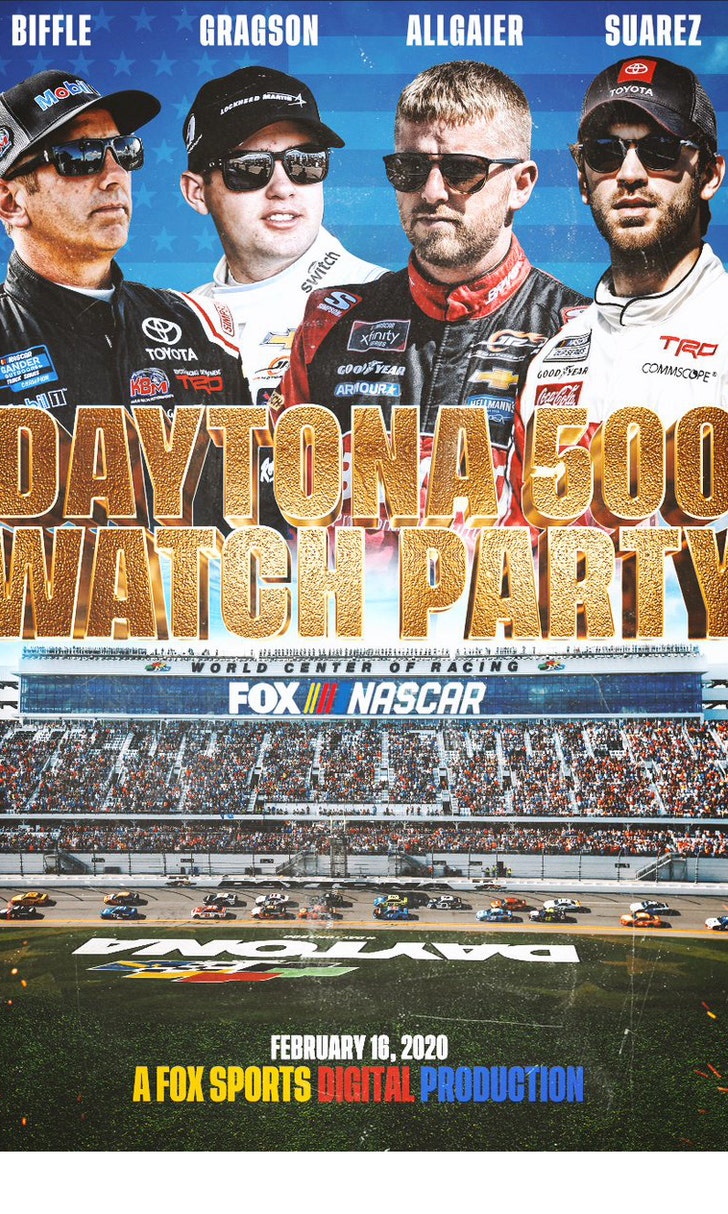 The Daytona 500 Watch Party!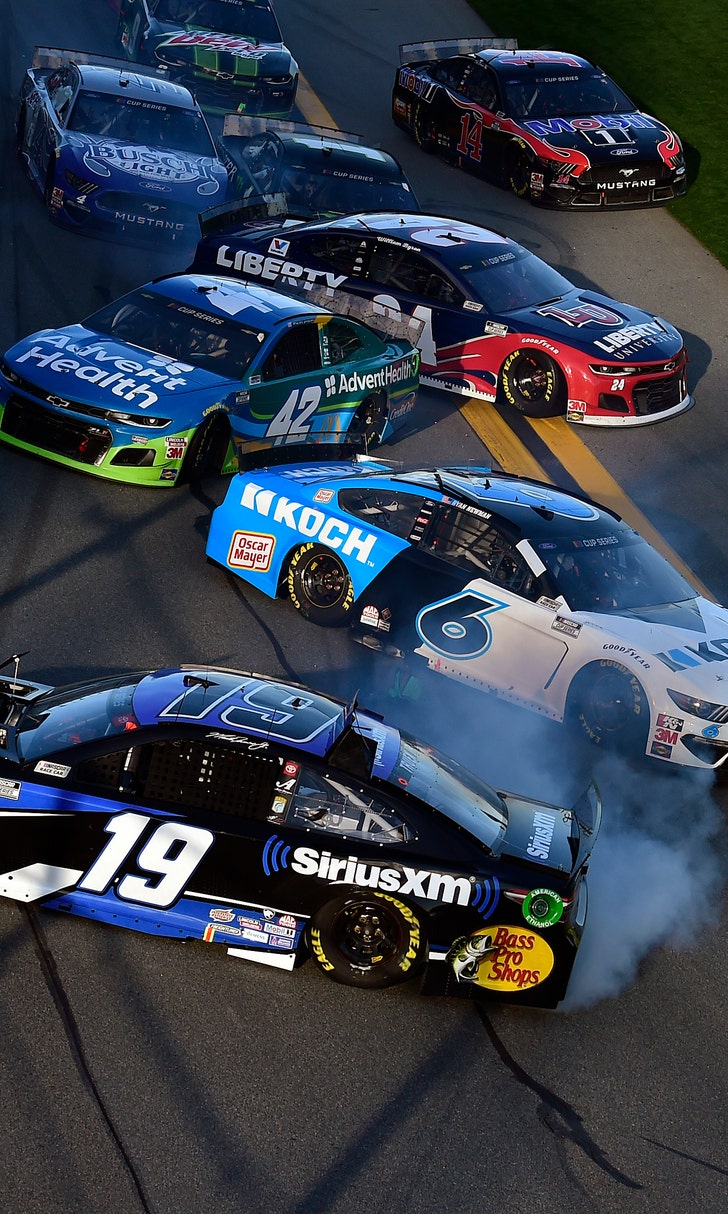 The Numbers Game At Daytona