NASCAR Cup Series
NASCAR Cup Series
Crew member's brother killed at MIT
Published
Apr. 19, 2013 1:00 a.m. ET

Sean Collier, the MIT police officer murdered Thursday night, had a NASCAR connection: Collier's brother, Andrew, is a machinist at Hendrick Motorsports.
Friday morning, the team issued the following statement.
"The thoughts and prayers of everyone at Hendrick Motorsports are with Andrew Collier and his family. Andrew, a machinist in the Hendrick Motorsports engine department, tragically lost his brother, Officer Sean Collier, last night in Cambridge, Mass. We ask that the family's privacy be considered during this difficult time."
Jimmie Johnson was clearly emotional on Friday at Kansas Speedway, where the Hendrick connection was announced.
"There's still a lot of questions going on, obviously," said Johnson. "If anyone's had a chance to watch the news today there still is a lot of chaos taking place in Boston and trying to gather all that's going on, but a very sad time for the Collier family. I certainly know it's the same thing for all of Hendrick Motorsports. We're one big family and it's sad and unfortunate to see a fellow teammate and his family going through such a tough time."
Johnson said he also knows Nicole Gross, a 31-year-old personal trainer from Charlotte, who suffered a broken right ankle and two breaks in her left leg in the bombing. Johnson said he swims twice a week at a Charlotte facility where Gross works as a personal trainer. Gross' sister was even more severely injured.
Asked by SPEED.com about his emotions today, Johnson admitted it was a difficult time for him, as it is for so many Americans this week.
"It's ever-changing, to be honest with you," said Johnson. "On Monday, I think everyone dealt with grief and sadness and shock. Come Tuesday, I found out (about) the Gross family from Charlotte that was injured in the bombing … once that hit home with me I was like, 'Wow, I know who she is. I know her face.' I didn't put that together prior to. So that brought it a little closer to home for me.
"And then now this morning, learning the news that happened last night brings us closer to it again. Absolutely, we'll race with heavy hearts. … to have these innocent people that are there in the spirit of giving back have this tragedy take place is just … it's ridiculous. I think we've all, as a society, have paid attention to that and it's hit somewhere deep in that. But the last four hours, three hours, it's gone to a new level knowing that a fellow teammate is now directly involved with what took place in Boston."
According to FOX News, at about 10:20 p.m. on Thursday night, police received reports of shots fired on the MIT campus. At 10:30 p.m., Sean Collier was found shot in his vehicle in the area of Vassar and Main streets. According to authorities, the officer was found with multiple gunshot wounds. He was transported to Massachusetts General Hospital and pronounced deceased.
Dzhokhar and Tamerlan Tsarnaev, the two brothers who are suspected of Monday's Boston Marathon bombing, are also suspected of murdering Collier. Tamerlan later died after a shootout with police.
Andres Collier, 25, has been with Hendrick Motorsports since 2008.
---
---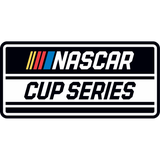 Get more from NASCAR Cup Series
Follow your favorites to get information about games, news and more
---