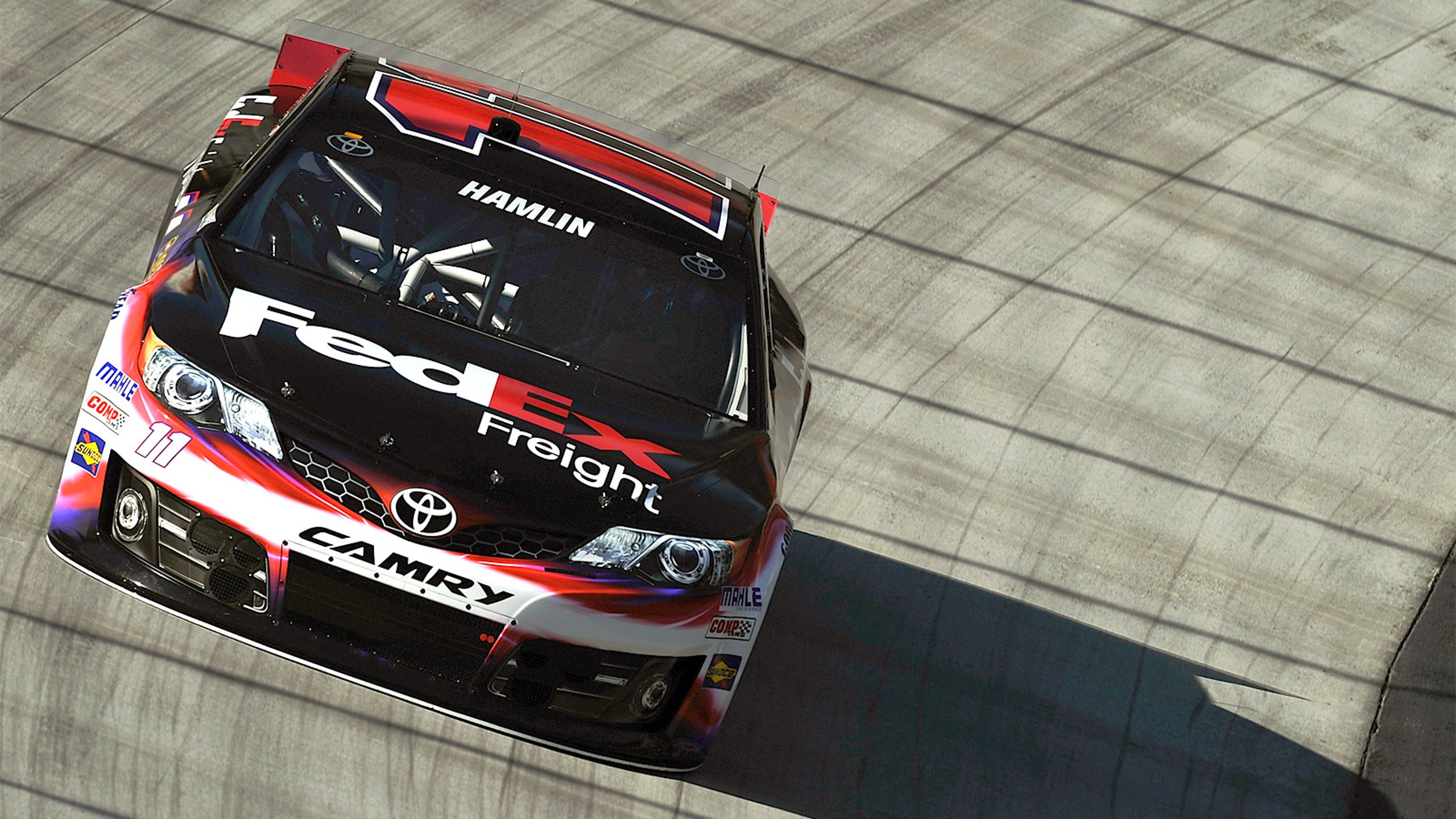 Concrete conqueror: Denny Hamlin rockets to pole at Bristol
BY Tom Jensen • March 14, 2014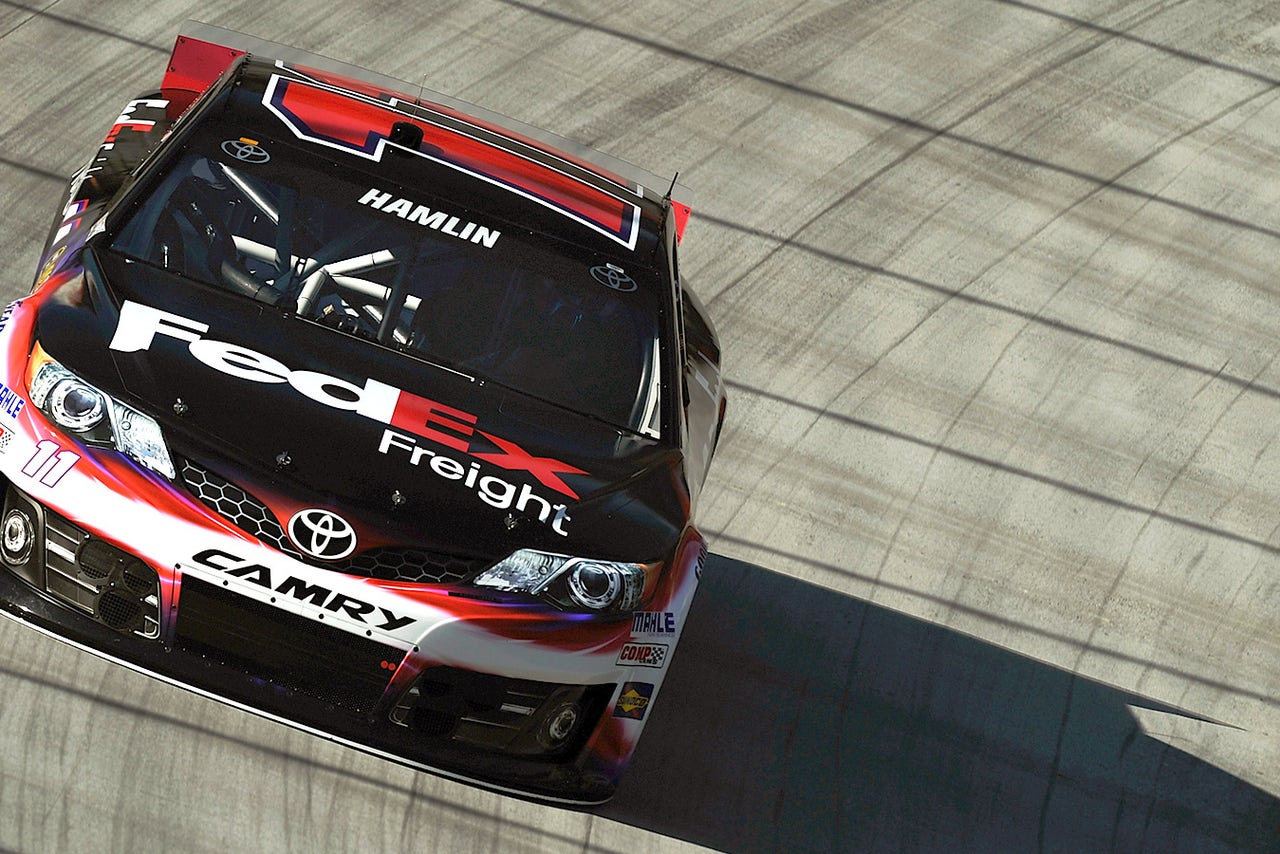 As expected, qualifying was an exciting affair Friday afternoon at Bristol Motor Speedway, where Denny Hamlin claimed the pole for Sunday's Food City 500 NASCAR Sprint Cup Series race.

Hamlin set a new track record with a lap of 129.991 miles per hour in No. 11 Joe Gibbs Racing Toyota. It was Hamlin's 18th pole in 295 career starts and he became the fourth pole winner in as many races this season.

"It's fast. It's faster than I ever imagined going around this track," said Hamlin, who made just a single timed lap in each of two qualifying rounds.

"Ultimately, our job is to get our car better for race trim tomorrow and I was really pleased with it today in race trim," said Hamlin, the winner here in August 2012. "The qualifying stuff kind of caught us a little off guard. We didn't make but one mock run at the very end of practice because we were working on race stuff so much. Obviously this is a great start to the weekend at a track where we believe it's a great opportunity for us to get a win and put ourselves in a Chase spot."

Las Vegas winner Brad Keselowski was second in a Penske Racing Ford at 129.965 mph. Then it was Matt Kenseth in a second JGR Toyota, Joey Logano in another Penske Ford and Marcos Ambrose.

For second qualifier Keselowski, it was the third consecutive race in which the 2012 Sprint Cup champion qualified on the front row.

"At the end of the day a starting position isn't relevant if you're not fast in race trim, so qualifying well is great but not the whole world," said Keselowski. "What is important is having a good pit stall here.  This track is really dicey on pit road among other things, it's dicey on the track, but pit road is a huge challenge for the crew and the driver so having a strong selection for pit road is probably the larger piece of the equation besides overall morale and feeling good about yourself when you go to bed tonight, but, either way, I'm happy to be in this spot and proud of the effort."

"I'm still trying to digest everything that happened here and try to make sense of it all, but overall we're mad about fourth," added Keselowski's Penske teammate, Logano. "It's not that bad, but it's a good position to be in."

This was the first time NASCAR used its new short-track qualifying format at Bristol. All the cars were on track during a 30-minute first session, with the fastest 12 advancing to the second and final round.  

Logano was the fastest in the opening session, ahead of Jeff Gordon, Hamlin, Ryan Newman and Carl Edwards.

Dale Earnhardt Jr. qualified 14th, the same position we qualified in. "We kind of overshot the track a little bit," said Earnhardt.

After crashing her primary car in practice, Danica Patrick qualified 36th, while her boss, Tony Stewart, had to use a provisional to get in.

David Reutimann and Dave Blaney were the two drivers who failed to qualify.


---
---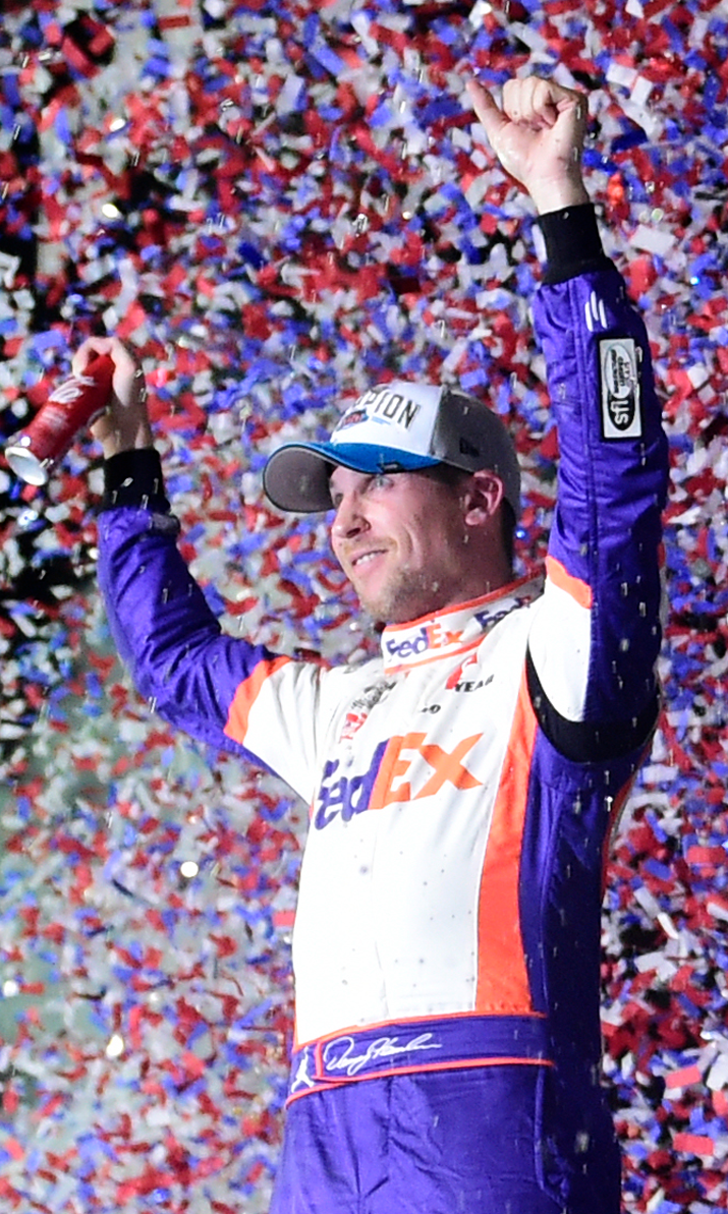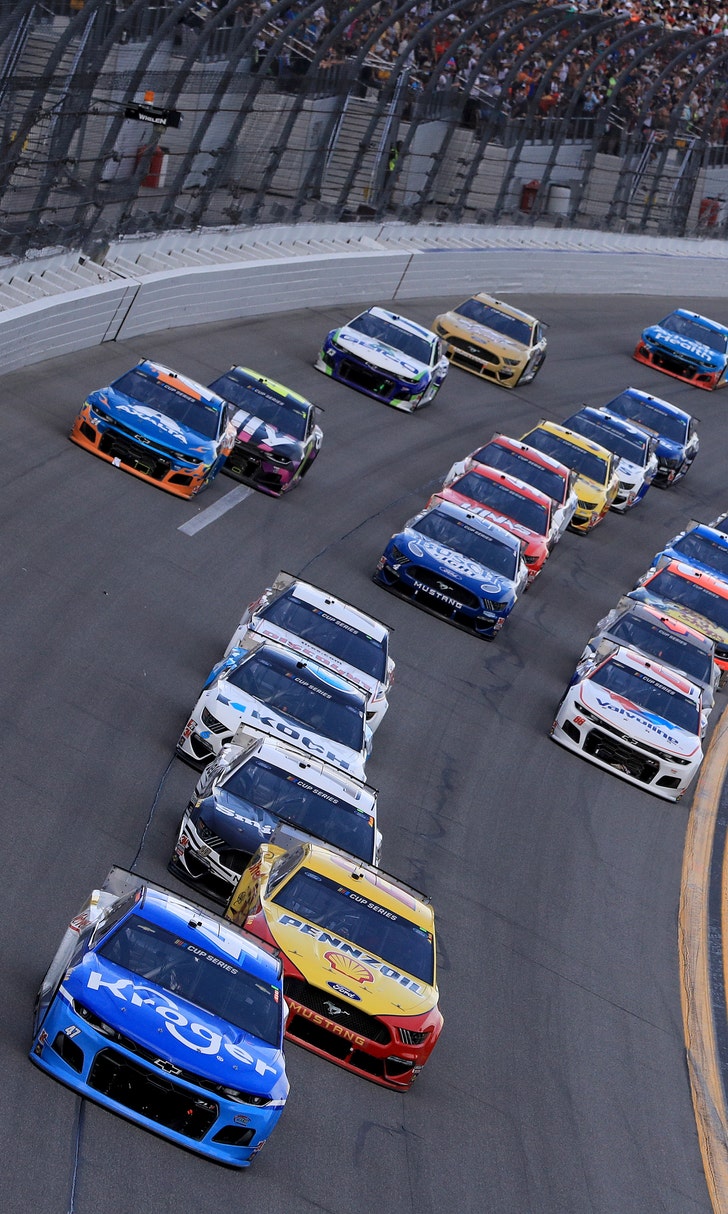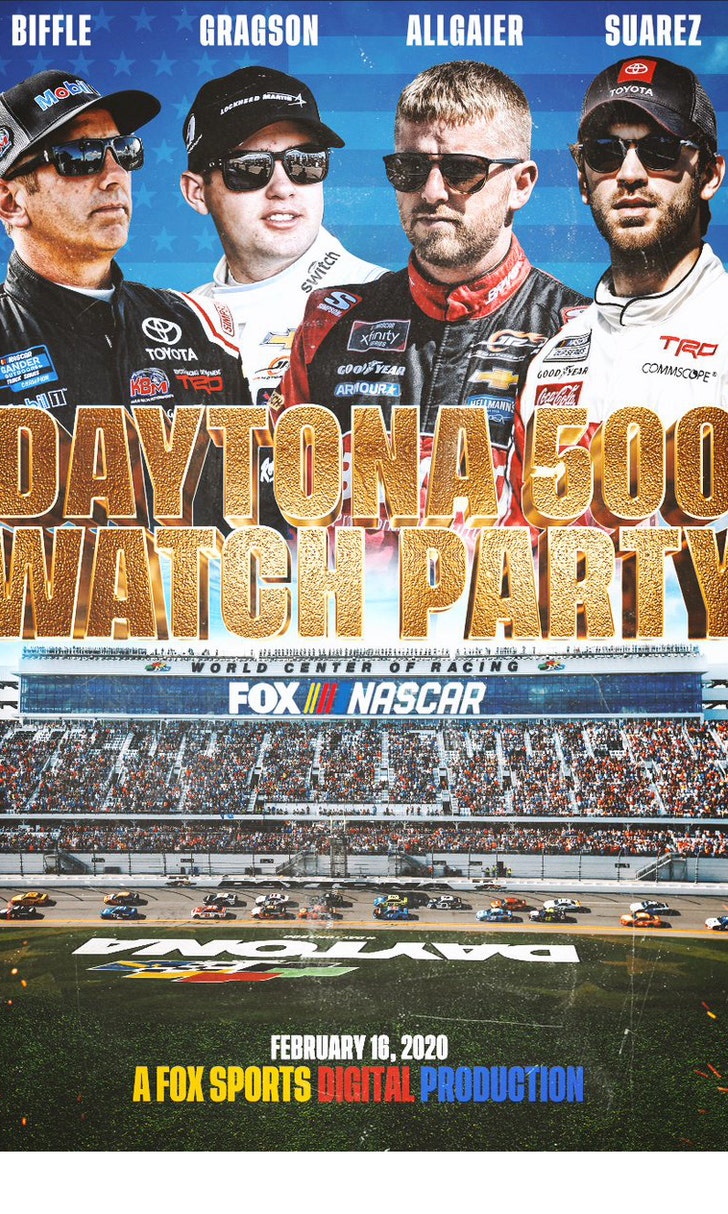 The Daytona 500 Watch Party!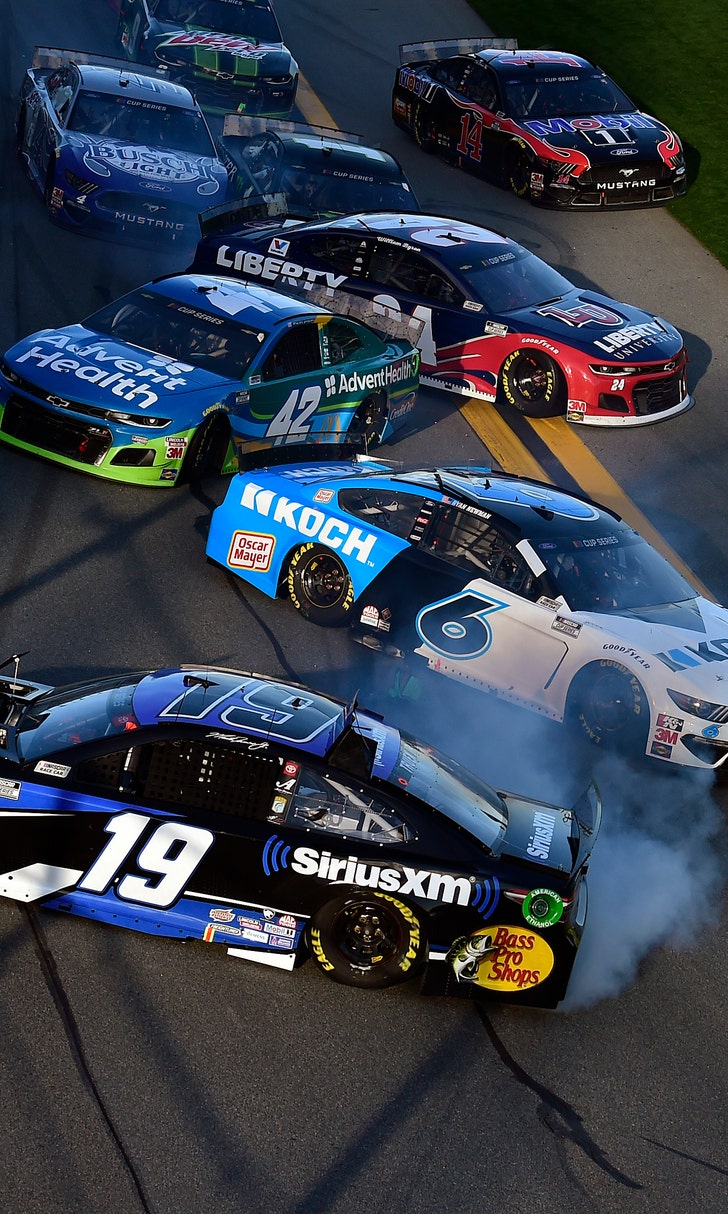 The Numbers Game At Daytona